How Long Do Walnuts Last?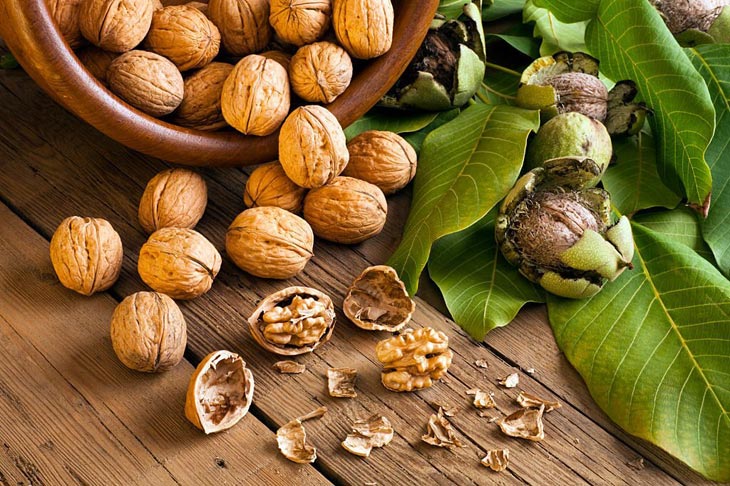 If you have a lone bag of walnuts in your pantry that you just found, you may be wondering how long do walnuts last and luckily, we are here to help!
Read on down to find out how long walnuts last and more!
How Long Do Walnuts Last?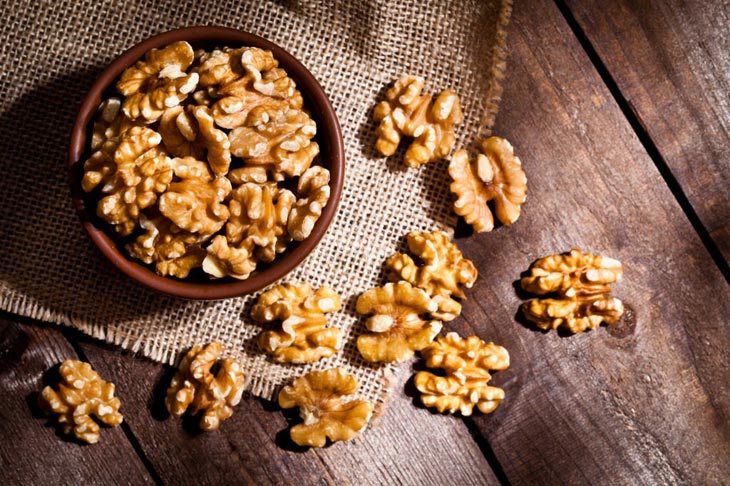 1. Factors
Depending on storage, walnut expiration dates can range from 6 months to 2 years. They are easy to store, and their shelf life varies greatly.
The factors that have a great influence on walnuts lasting are:
Temperature
Heat can break down the fatty components of walnuts. This will lead to faster deterioration of the material. Therefore, keeping them away from high temperatures is essential.
Humidity
It is important to preserve walnuts in a cool, dry place at all times. A humid environment might affect the nuts and possibly cause them to spoil sooner. You could for example put them in your pantry or refrigerator for better preservation.
Containment
It is important to store walnuts, especially those with skin on, in an airtight container to prevent rotting.
If you have bags or boxes that can be sealed or tightly covered, you can use them to store walnuts. Remember, the less air in the container, the longer it will stay fresh.
2. Duration
How long are shelled walnuts good for? The shelf life of walnuts varies greatly depending on how it is stored, both with and without the skin.
At Room Temperature 
It's difficult to tell how old walnuts are when you buy them in the store. Therefore, it is difficult to determine how long before they go bad.
But most of the time, unpeeled ones have a shelf life of about six months in the pantry. They may also last longer or shorter depending on the storage conditions.
In Fridge
How long can you keep walnuts in the fridge? Refrigerating the nuts will store them for a longer time than putting them in the pantry. They have a shelf life of at least one year in the refrigerator.
In Freezer 
How long can you keep walnuts in the freezer? When walnuts are frozen, their shelf life is extended for several years while maintaining quality.
But it's still necessary to place them in an airtight container before putting them in your freezer.
How To Tell If Walnuts Are Bad?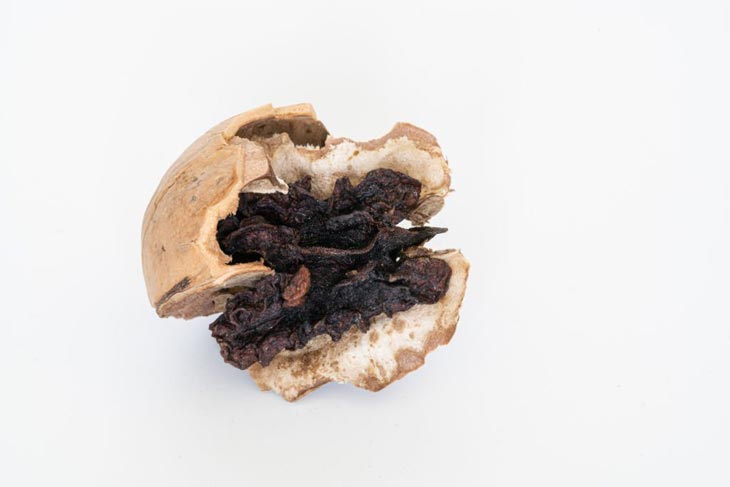 Do shelled walnuts go bad? Consider the following variables when deciding whether shelled or unshelled walnuts are harmful:
Signs
Walnuts can easily spoil if not stored properly. But how to tell if walnuts are bad?
Here are the signs to identify if this ingredient is spoiled:
Mold: If mold appears on the nuts, get rid of it right away. However, if only appears on a few walnuts, you can discard just the spoiled ones. 
Odor: These nuts have a mild aroma. But when you smell oldness, throw them away.
Taste: Taste the nuts after you've double-checked everything with your eyes and found no signs of spoilage. If they have a bitter taste, they may be stale and should be thrown away.
Is It Okay To Consume Old Walnuts?
In the cupboard, unshelled walnuts have a shelf life of around 12 months. After that time, they should be thrown away. To be more specific, the nuts have lost their nutritious content and acquired a bitter taste, which is harmful to your health when consumed.
When Is It Okay?
In most cases, shelf life is about 12 months in the pantry and will last longer in cold conditions. However, in reality; it may be longer than 12 months or less.
How To Prolong The Shelf Life Of Walnuts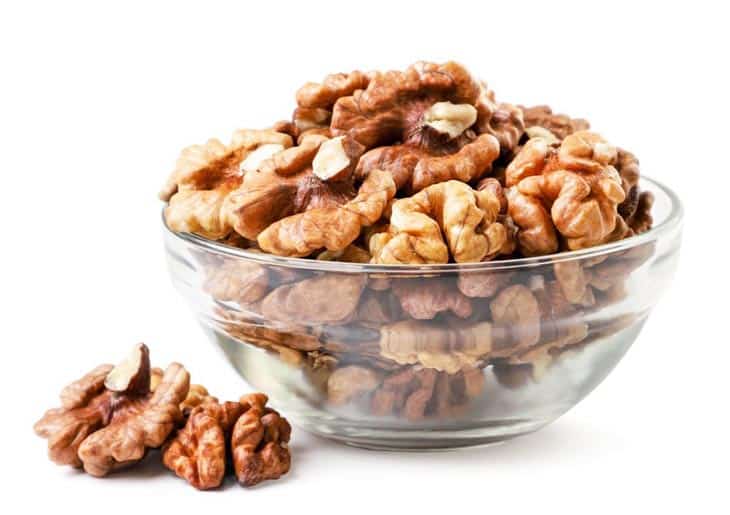 How to keep walnuts fresh? When purchasing walnuts, you can choose between shelled and unshelled varieties. Below, you'll find some ways of prolonging both unshelled and shelled walnuts.
Shelled: Pack the nuts in a bag, try to get the air out as much as possible. Store them in a cool, dry location away from direct sunlight. Remember to seal the container tightly each time you take them out so that no air can get in.
You can store it in the refrigerator if you buy it in bulk and use it for a long period. No matter how long it takes, your nuts will still be soft, greasy, and fragrant like the original.
Can you freeze walnuts to keep them fresh? Totally! Freeze them to extend their shelf life even further.
Unshelled: If you're questioning "how to keep unshelled walnuts fresh for longer?", then walnut kernels are usually easier to moisten. So, how to store unshelled walnuts is a bit more complicated but not too difficult.
If you need a tiny bit every day, divide it into small amounts and store them in an airtight bag or sealed jar after each use. That way, you won't have to take it out as often.
It is better to store walnut kernels in the refrigerator, but you can keep them in a dry, low-humidity place, away from direct light.
These nuts absorb food flavors quickly, so keep them separate from onions, cabbage, and fish while storing them in the refrigerator.
Tips: You should buy just the right number of walnuts that you need, instead of buying too many at once. That way, you won't need to worry about how to keep walnuts fresh.
Furthermore, many individuals believe that eating this ingredient with the shell on them improves their taste and quality.
Besides, all the tips for preserving them or nuts follow the same rule:
Broken or crushed seeds last longer than whole seeds.
Roasted seeds will keep for longer than unroasted seeds.
Shelled seeds last longer than unshelled seeds.
Roasted seeds, innately, last longer than salted or spiced ones.
Frequently Asked Questions
Can You Freeze Walnuts?
People often ask: "can you freeze walnuts to keep them fresh?". The answer is that it's actually a fantastic option. To increase shelf life, freeze them. You can either store them in an airtight container or place the original packaging in a resealable freezer bag.
How Do You Freshen Walnuts?
You may refresh them by following these steps:
Preheat the oven to 350 degrees Fahrenheit (about 180 degrees Celsius). Spread them equally across the grill.
To ensure that the walnuts are evenly toasted, bake them for 10 minutes. Make sure to shake and flip the pan halfway through.
Allow the seeds to cool after removing them from the oven. When the seed is cooked, go ahead and make your favorite food.
Can I Consume Spoiled Walnuts?
Rotting walnuts should not be consumed.