How Long Does Banana Pudding Last?
Let's face it; banana pudding is a fantastic dessert that all dessert lovers adore.
Occasionally, you may have some pudding leftovers that you want to keep, or you just found a box of banana pudding mix in the pantry and wondered how long will this pudding last and is it still good?
Let's find out below!
How Long Does Banana Pudding Last?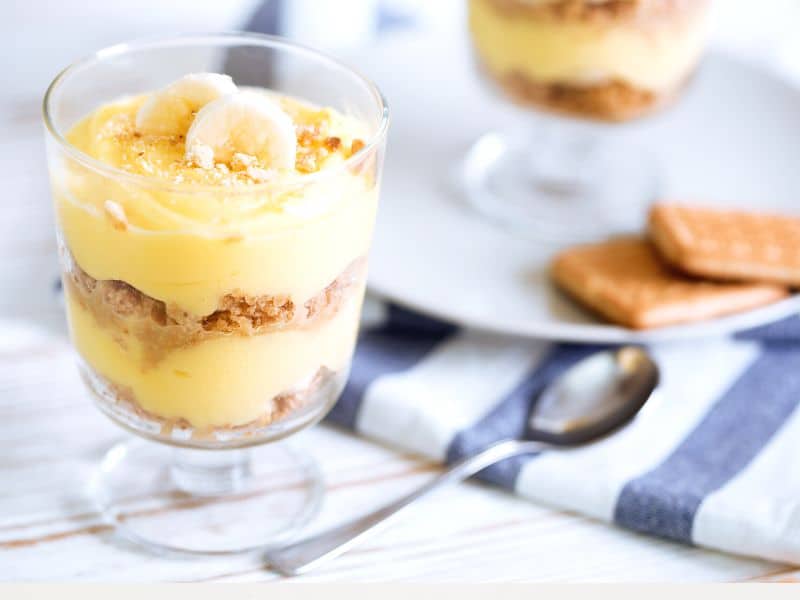 The expiration date for pudding depends on how it is stored.
In the fridge, homemade or prepared banana pudding can be last for a week, but packaged dry banana pudding can be good for much longer.
For Homemade Or Prepared Banana Pudding
Homemade banana pudding doesn't have any artificial preservatives. Therefore, it would go bad sooner than other processed prepared banana puddings.
Store your pudding in an airtight container in the fridge, and it will be good for about 6 or 7 days. It probably will be eaten before then, but if it does somehow end up in the fridge for that long, you will be good.
The banana in the pudding may also affect how long it is good for as well. Bananas may turn black in the pudding if it is kept too long before eating.
For Packaged Dry Banana Pudding
Things are easier for packaged and dry mix pudding.
Just look for the expiration date on the package. Normally, that expiry date is just the best buy date that the manufacturer prefers consumers to use it by so the pudding has the best flavor and quality
If you happen to make and eat the banana pudding one or two days after the expiration date, it's ok.