Cauliflower is a versatile and nutritious vegetable that has gained popularity in recent years. Whether you're a cauliflower connoisseur or a newbie to this cruciferous delight, one question often comes to mind: How long does cauliflower last?
Below, we'll explore exactly what cauliflower is plus the factors that influence the shelf life of cauliflower and provide you with essential tips on storing and maximizing its freshness.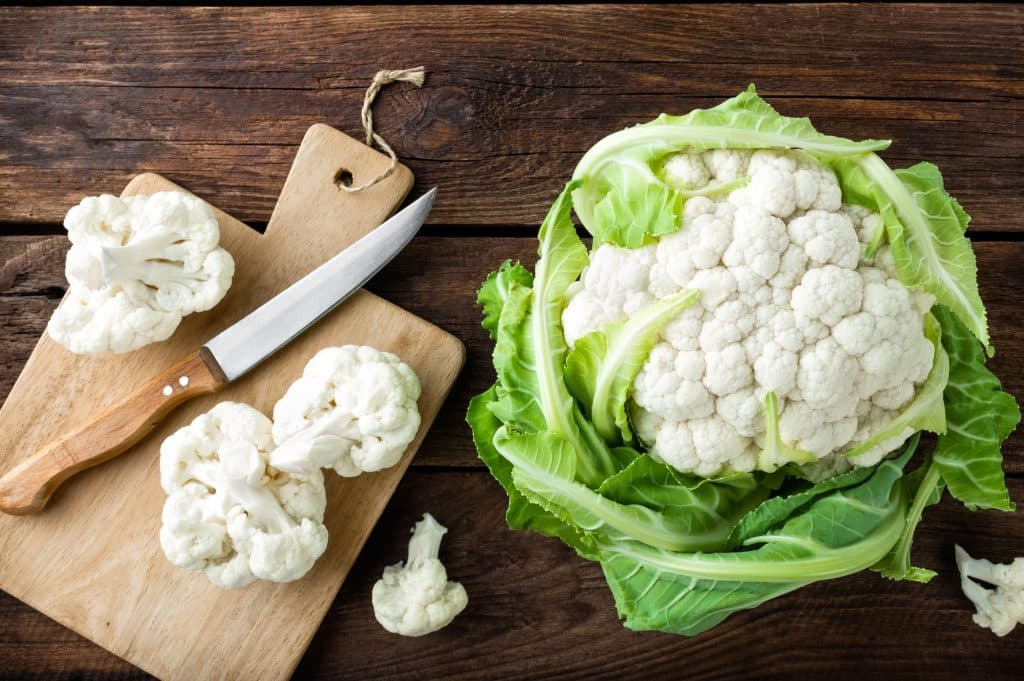 What is Cauliflower?
Cauliflower is a vegetable that belongs to the cruciferous family. It is known for its dense, white head, which is made up of tightly packed florets. Cauliflower is not only nutritious but versatile, often used in a variety of dishes like roasted vegetables and as a substitute for rice, mashed potatoes, or even as a pizza crust.
Understanding Cauliflower Shelf Life
Factors Affecting Shelf Life: Cauliflower's longevity is influenced by several factors. Quality at the time of purchase, storage conditions, and the overall freshness of the vegetable all play a role in determining how long it will last. Additionally, the presence of any damage or decay will affect its shelf life.
Average Shelf Life of Cauliflower: On average, fresh cauliflower can last anywhere from 7 to 14 days when stored properly. However, it's essential to inspect the vegetable for any signs of spoilage before eat it.
Signs of Spoiled Cauliflower
Visual Cues: Look over the cauliflower for browning or blackening of the florets, mold growth, or a slimy texture. These are clear indicators that the vegetable has spoiled and should be thrown away.
Odor: Spoiled cauliflower may emit a pungent or unpleasant odor. If you notice any foul smell, it's best to discard the vegetable to avoid any potential health risks.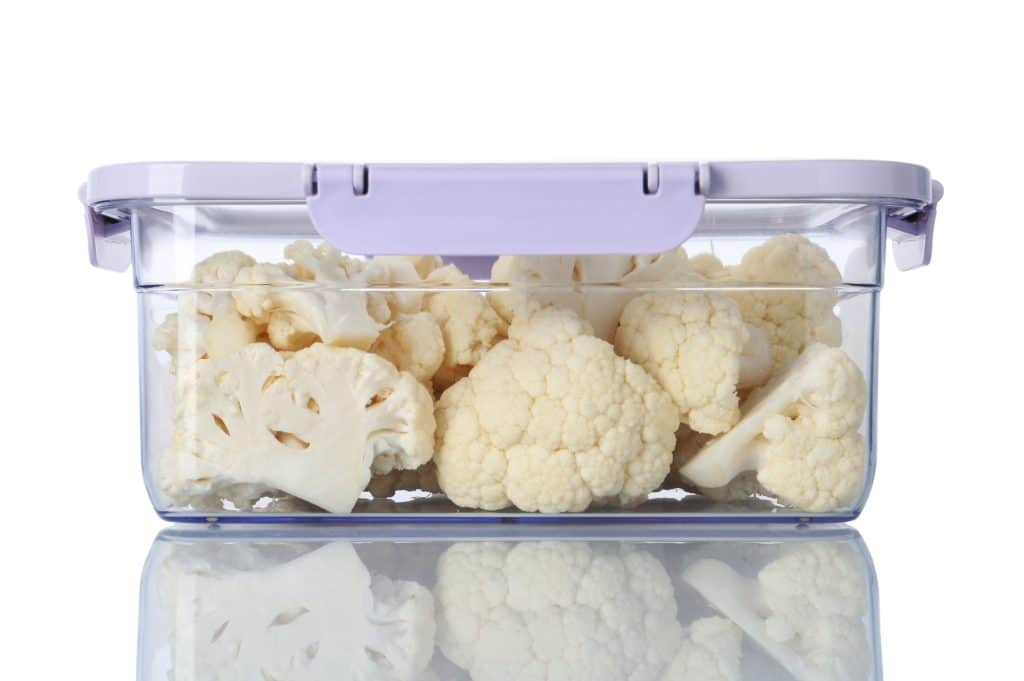 Storing Cauliflower for Maximum Freshness
Refrigeration Tips: To extend the shelf life of cauliflower, store it in a perforated plastic bag or a loosely wrapped plastic wrap in the refrigerator's crisper drawer. The cool temperature and controlled humidity of the refrigerator help maintain its freshness. You can also keep in a plastic container for storage as well.
Freezing Cauliflower: If you have surplus cauliflower or want to preserve it for later use, freezing is a great option. Properly blanch the florets, cool them quickly, and store them in airtight containers or freezer bags. Frozen cauliflower can maintain its quality for up to 10 to 12 months.
Extending the Shelf Life of Cauliflower
Blanching Method: Blanching cauliflower before freezing is an effective way to preserve its texture and color. By briefly immersing the florets in boiling water and then immediately cooling them in ice water, you can halt enzyme activity and maintain its freshness for an extended period.
Pickling Cauliflower: Pickling cauliflower is another method to extend its shelf life. By combining vinegar, water, salt, sugar, and spices, you can create delicious and tangy pickled cauliflower that can last for several weeks in the refrigerator.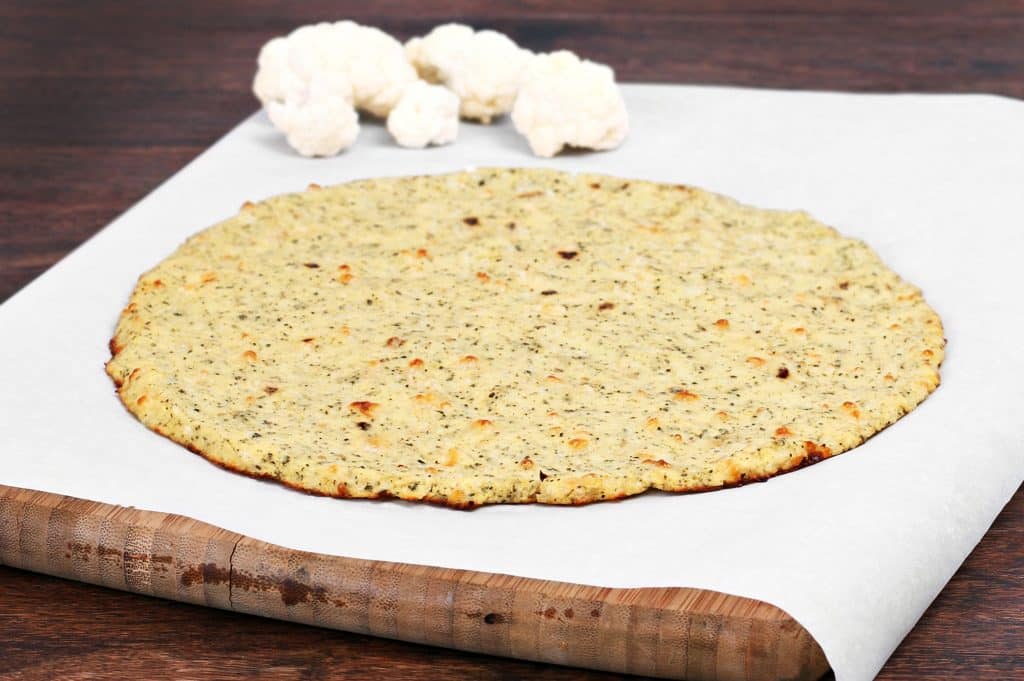 Using Cauliflower in Creative Ways
Cooking Fresh Cauliflower: Fresh cauliflower can be prepared in numerous ways, including roasting, steaming, stir-frying, or even enjoying it raw in salads. Experiment with various recipes and cooking techniques to discover your favorite cauliflower dishes.
Recipes for Leftover Cauliflower: If you have leftover cauliflower, don't let it go to waste. Try making cauliflower rice, cauliflower pizza crust, or creamy cauliflower soup. These recipes not only maximize the use of the vegetable, but also provide you with delicious and healthy meal options.
---
Understanding the shelf life of cauliflower is crucial for enjoying its freshness and nutritional benefits. By following proper storage techniques and using creative cooking methods, you can make the most of this tasty vegetable. Remember to inspect for signs of spoilage, and when in doubt, it's best to err on the side of caution and discard any cauliflower that has gone bad.