How Long Does Chili Last? Stop Using Immediately If You See These Signs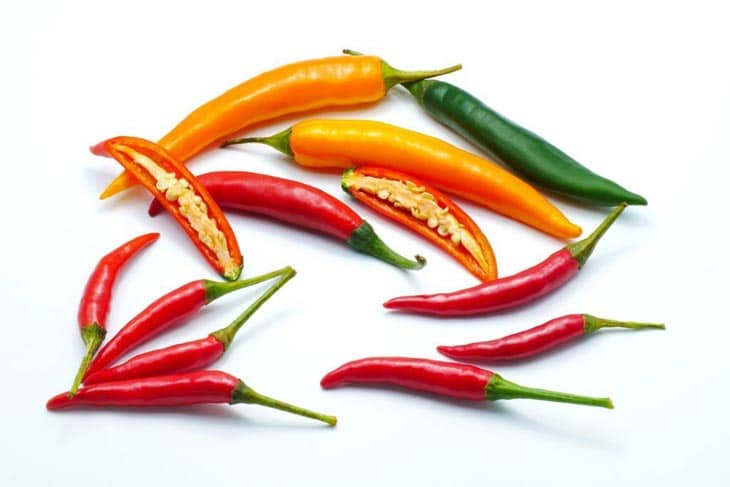 Although chili is a popular dish, not everyone knows how to store it properly. Moreover, spoiled capsicum can even affect your health badly.
What will be the best method to store this food? How long does chili last, and how to detect it?
Read on to learn the answers now!
How Long Does Chili Last?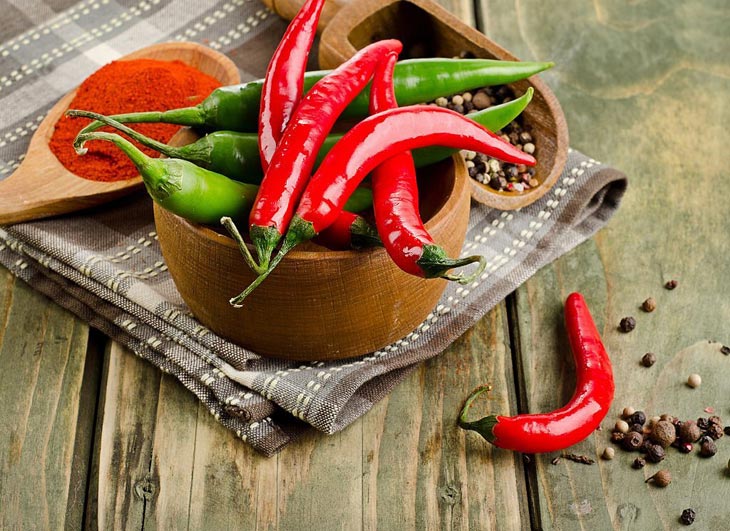 The three most used food preservation methods are refrigerator, freezer, and room temperature. For each one, the maximum storage time is also distinctly different:
How Long Does Chili Stay Good In The Fridge?
Sadly, the cooked food can stay only 3-4 days and 1 week for the uncooked one even when stored in a delicate container.
How Long Does Frozen Chili Last?
Freezing is the ideal method to extend its shelf life. You can keep raw ingredients until 10 to 12 months and the cooked one within 4-6 months when stored properly.
However, this time is only possible if you keep the freezer below 0°F. After defrosting, you can leave it in the food storage of the refrigerator for another 3-4 days.
How Long Can Chili Sit Out At Room Temperature?
According to the United States Department of Agriculture, food-damaging bacteria grow rapidly between 40°F – 140°F – which they call the Danger Zone.
The higher the temperature, the faster bacteria multiply so that the food poisoning risk increases. At room temperature, you should not use things that have been left for longer than 2 hours for the ripe type and half a day for the raw type.
How To Store Your Chili Properly & Tips
As mentioned above, there are many ways to preserve it. Depending on the use time, you can choose one way or the other.
Store At Room Temperature
If you use this delicious dish after 1-2 hours of cooking, it is unnecessary to put it in the refrigerator. You can leave it out without worrying about bacteria.
Refrigerating leaves you with the choice of eating cold food or reheating it. Don't forget to cover your pot or plate to prevent flies or dirt from getting in.
Store In The Fridge
Many people come to us and ask: can chili be left out overnight? This is no one's story. Some people accidentally cook more than they need; others intentionally cook too much to save for the next day.
It will spoil if you leave it at room temperature, so you need to put it in the fridge. Then, how long is chili good in the refrigerator? It is safe for 3-4 days; if longer, you should stop eating it.
You can follow these steps:
Let the heated food cool down for about 10-15 minutes.
Put food in an airtight container with a lid; use a glass container if possible. Avoid letting the heat spread throughout the cabinet, both damaging the cabinet and damaging other foods and cross-contaminating bacteria from other foods.
If the volume of food is large, it should be divided into several small boxes, which will help the refrigerator cool faster.
Do not put too much hot food in at once so that the refrigerator does not spoil quickly.
Frozen
Freezing is always the best preservation method. Yet, can you freeze cooked chili and can homemade chili be frozen? Sure. You can keep them for 3-4 months.
What is the best way to freeze chili? In terms of implementation, it is generally similar to refrigeration. What's different here is that you have to put it in the freezer instead of the fridge and defrost it before cooking.
How To Detect Spoiled Chili?
So, based on what factors to know if it's broken or not?
Consistency
When spoiled, dirt from mold and bacteria will seep into the sauce and make it slimy. Besides, the other pieces of materials also lose their original shape and will be crushed.
Smell
Fresh Chili con carne will have a pleasant spicy smell to stimulate the user's taste buds. If you open the box and see a strong, pungent, stinky smell on your nose, your dish is fermented.
If you forget to leave it in the refrigerator for a long time, but the temperature is not low enough, this phenomenon will appear. It will help if you throw it away as soon as possible.
Color
If you are not sure about the above two magic signs, this is the easiest way to know if they are still safe to consume. The color of the dish will change from time to time.
When it's fresh, it's just a darker red than usual. Yet, you'll see the white and green spots we call mold appear because the bacteria grow stronger.
Be careful with the sides and bottom of the container, as this is where mold is most susceptible.
Average Shelf Life
This is the amount of time that food still retains nutrition. It depends on four factors: recipe, processing, packaging, and storage. Therefore, you should check your dish when it is near the expiry date.
While starting food preparation, check the ingredients carefully before cooking.
If your food shows any of these signs, don't try to use it, but discard it immediately. Eating mold or spoiled food is much more dangerous than you think.
FAQs
What Is The Best Method To Store Chili?
Amongst those storage ways, freezing is the ultimate option. In particular, it can help keep the freshness of your food much longer.
Can I Eat Spoiled Chili?
No. Eating spoiled food puts you at risk of contracting dangerous bacteria such as E.coli, Listeria, Toxoplasma, etc.
Symptoms of food poisoning include: Digestive disorders, indigestion, intestinal spasms, nausea, etc.
These symptoms can occur as soon as a few hours after eating. You need to seek medical attention right away before it is too late!
Should I Cook Chili Before Storing?
This is optional. You can also store raw foods without cooking them, as long as you store them properly to prevent the risk of cross-contamination during storage.
Conclusion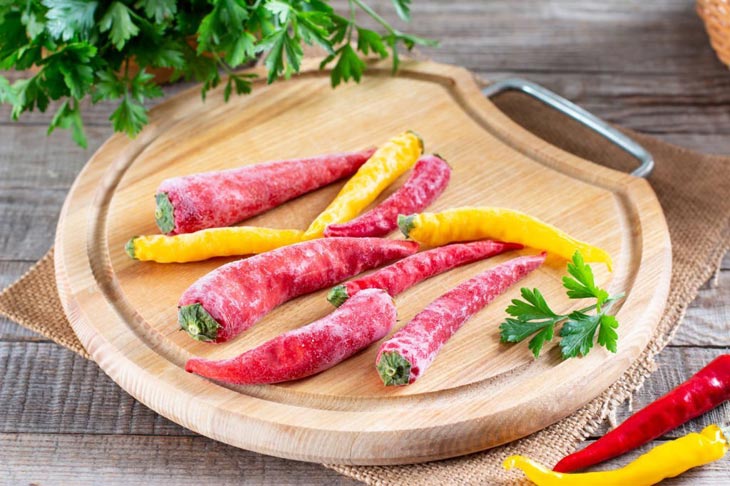 So, how long does chili last? – this depends on the storage conditions! If you preserve the food properly, it can even last up to 12 months.
Lastly, do not use it when it is spoiled. Hope you will have delicious and safe meals!