How Long Does Cilantro Last? Best Way To Store Fresh Cilantro In The Fridge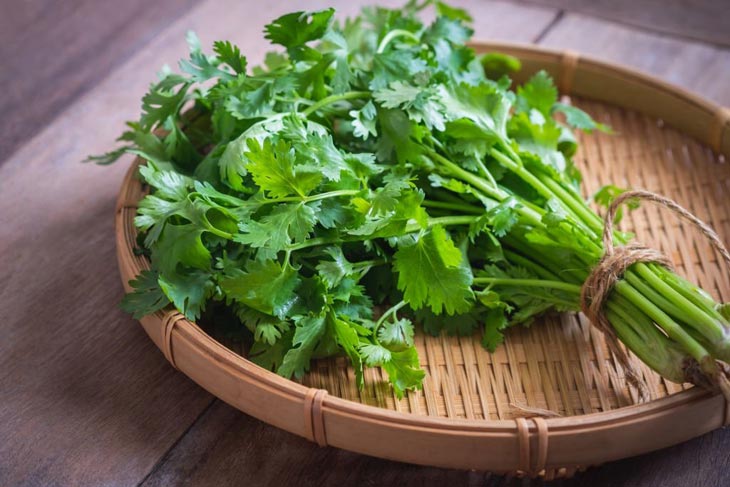 How long does cilantro last? How to keep fresh cilantro from wilting? They have been the cook's headache questions for so long.
Chefs or home cooks expect to know the longevity of the herb to ensure food safety to eat. Or maybe you just want to keep cilantro fresh for a new recipe that your family loves longer.
So, you are curious about how to store it for a better result.
Everything is here. Don't just sit there. Let's scroll down and see the method!
What Is Cilantro?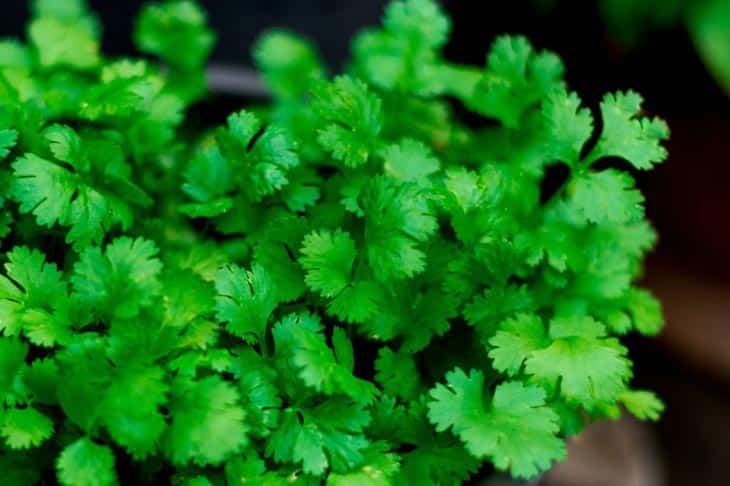 It is a contentious plant because they have a different name when it is fresh and dried in America. So, let's go one by one.
Cilantro is aromatic coriander and is also well-known under the name Chinese parsley. In some places, the leaves and stems of the herb are called cilantro. And, its seed is normally named coriander.
Hence, from now on, when people ask what is fresh cilantro, you can answer that it is fresh coriander. If someone asks you about cilantro shelf life, it means they are asking for the coriander.
In short, the herb belongs to the Apiaceae family. It is famous as an herb and spices that spice up any dish in its presence!
Benefits Of Cilantro In Life
Before going into the details of how to conserve cilantro, let's look at the nutrition that the plant provides.
As USDA, the plant supplies up to 521mg of Potassium on the portion of 100g. This is a super important mineral that needs to maintain people's health.
If you intake the right amount and balance it, you can reduce the chance of heart disease. For example: stroke, high blood pressure, blood clots, etc.
Moreover, the plant also brings more than 40% of required Vitamin C daily (27mg on 65 mg recommended level). Therefore, your immune system will thank you for consuming the herb undoubtedly.
The herb has so many great uses for health. It can also enhance the flavor of any dish, for example, Cilantro Chicken. If you choose the dish as the main course and the side dishes for chicken, it will be a perfect combination.
How Long Does Cilantro Last
How long does cilantro stay fresh? In general, the herb fresh form can last one week in the refrigerator and up to 2 quarters if it is cold in the fridge.
Meanwhile, It only lives well under 4 hours in normal conditions like room temperature. Although, if you put its dried form into a cilantro storage container, it can exist for about 365 days.
So, now you know how long the herb lasts. It all depends on the preservation methods, how do you preserve cilantro, and how you decontaminate it to maximize its lifespan.
How To Preserve Fresh Cilantro Longer?
How to make fresh cilantro last longer?
Well, we'll show you how to keep cilantro fresh in refrigerator, freezer, and a normal environment for the best outcome.
Room Temperature
After washing, you just need to leave it in the shade, a cool place. Don't let the sun directly shine on it, and stay away from the heat. They can last for about 2 hours.
Without washing, the herb can last up to 4 hours under room temperature. You can put it in a draining basket and remember to sprinkle some (just some) water on it occasionally.
Don't let them stay near the heat and hot space. And remember to exclude all the wilt and yellow or brown leaves and stalks.
Refrigerator
So, the best way to store cilantro in the refrigerator is to divide them into small sections and follow:
#1/ Magic paper towel method
Instructions:
Step 1: Preparing a big paper towel
Step 2: Put down each section of the herb evenly in the paper towel.
Step 3: Fold each section and create a private space among them. Do it gently and do it nicely. Do not ever press or squeeze them. You won't expect to ruin it with your muscles.
Step 4: Prepare a zipper bag to lock them inside. Use your muscles to squeeze the air out. You don't expect oxidation reactions to happen when there's a lot of oxy inside. (*)
Step 5: Seal it and put it into the refrigerator.
NOTE:
At (*) step, if you don't have the zipper bag, you can replace it with an airtight container. Put a layer of paper towel at the bottom, one on the top, one on each side, and cover them with the lid.
Don't be greedy by putting too many bunches in one container. Leave some space, so the herb can breathe and not be hurt.
#2/ Sinking Method
Another interesting way you should apply is the sinking herb method!
Step 1: Remove all the can-not-eat parts.
Step 2: Put the herbs into the specialized holder.
Step 3: Pour the water in. Be sure that water covers all the herbs.
Step 4: Put the lid on.
Step 5: Put them into the refrigerator.
Step 6: Drain the water out every day and refill the new one
With these two methods, the herb can last up to 1 week.
Freezer
It's up to you to choose whether to cut the herbs into pieces or not. However, whatever method you choose, you should follow the recommendation below to get a maximum of 2 months shelf-life of the herb.
Prepare bakery paper – the anti-grease paper and put it onto a tray.
Spread the herb on it evenly on the paper. Leave the space among them.
Put them into a freezer for at least half an hour.
After that, take it out and use your max speed to put them into a Ziploc or plastic freezer bag. Don't forget to exclude the air as much as you are able to before sealing it. And put them back in.
How To Store Dried Cilantro
For a 1-year result, you have to dry it. And dried cilantro works well in tacos, bean puree, salsa, or soup. To preserve them, here is the way:
Step 1: After washing, exclude wilt, yellow, brown, and strange parts, leave them dry naturally.
Step 2: Preheat the oven at 250 °F.
Step 3: At the same time, prepare a sharp knife to separate the leaves and its stalks.
Step 4: Prepare a cooking sheet and put it on a clean tray. Spread the herb on it evenly.
Step 5: Put the tray into the oven for about 30 mins.
Step 6: Don't forget to check every 5 mins to make sure everything is fine. The herb is still the herbs, and it is not some ash; that's your purpose. Adjust the temperature if needed.
Step 7: The next step is to take the tray out of the oven and let it cool down for at least 10 minutes.
Step 8: Put the leaves into a Ziplock or any airtight containers or specialized holder for dried products.
Step 9: Please don't put in too much; leave a small space in there for them to breathe.
Step 10: Seal it and Put a label on with a date, so you can remember to consume it when it's not overdue. Please place them cool and don't let sunshine or heat near them.
Conclusion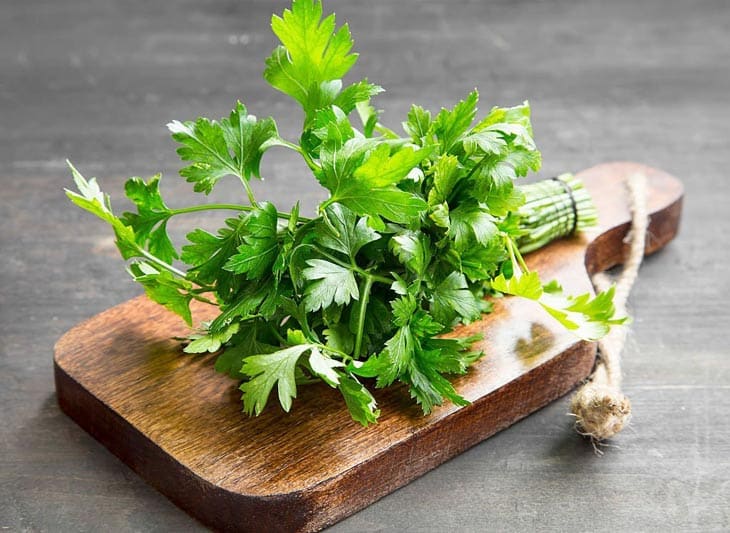 Now you are sure to know how long does cilantro last. We are pretty certain that you can answer the question, such as how to keep cilantro fresh paper towel.
By storing it right, you can extend its lifespan up to 1 year. We hope the sharing benefits you!