Cooked ground beef is a versatile and delicious ingredient that finds its way into a variety of recipes, from tacos and burgers to pasta sauces and chili. But let's say that if you've cooked more ground beef than you need for a single meal, you may be wondering how long it can be safely stored and consumed.
In this blog post, we'll delve into the factors that affect the shelf life of cooked ground beef, storage guidelines, and essential tips for maximizing its freshness.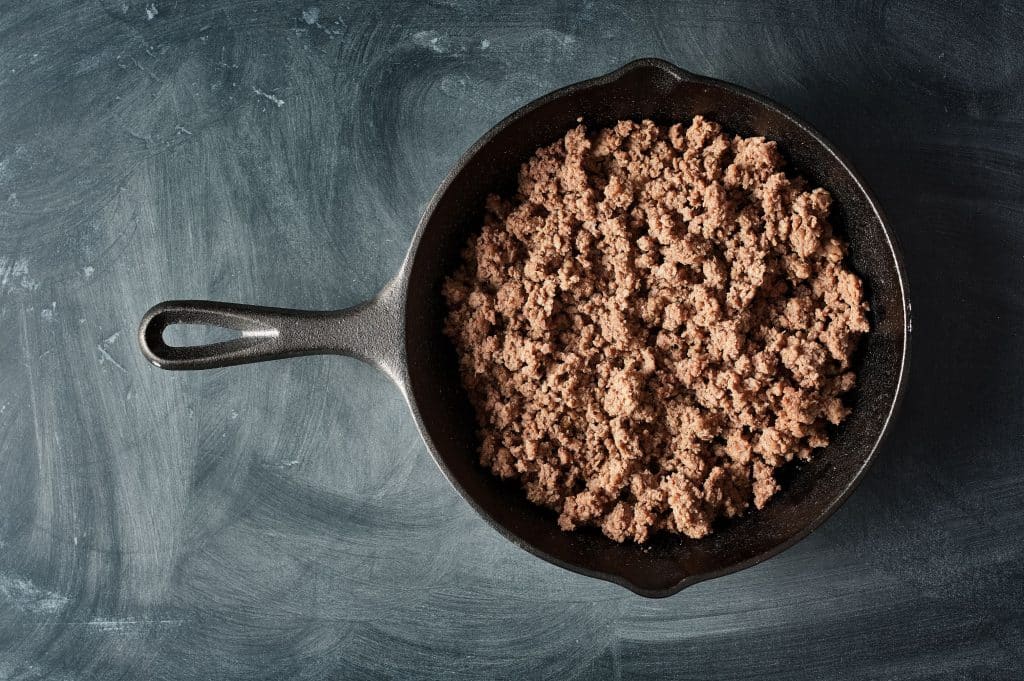 Related: Easy Slow Cooker Three Bean Chili
Shelf Life of Cooked Ground Beef (2 methods)
The shelf life of cooked ground beef depends on various factors, such as storage conditions, packaging, and how it was handled after cooking. Generally, cooked ground beef can be stored in the refrigerator or freezer, each with its own recommended time limits.
Learn more about both methods below to find out how long ground beef lasts after cooking.
Refrigerator Storage
After cooking ground beef, it's crucial to refrigerate it promptly to prevent the growth of bacteria. When properly stored, cooked ground beef can last for about 3 to 4 days in the refrigerator. Make sure the cooked meat is moved into an airtight container or wrapped tightly in plastic wrap or aluminum foil before refrigeration. This helps maintain its quality and prevent cross-contamination with other foods.
Freezer Storage
For longer-term storage, freezing cooked ground beef is a great option. When frozen at 0 °F (-18 °C) or below, cooked ground beef can remain safe to eat for approximately 2 to 3 months. To freeze cooked ground beef, let it cool down completely, divide it into portion-sized packages, and wrap them tightly in freezer-safe bags or containers. Proper packaging helps prevent freezer burn and maintain the flavor and texture of the meat.
Signs of Spoilage:
Regardless of whether cooked ground beef is stored in the refrigerator or freezer, it's crucial to check for signs of spoiling before eating it again. Discard the meat if you notice any unusual odors, sliminess, or changes in color or texture. These are indicators that bacteria have begun to multiply, rendering the meat unsafe to eat.
Tips for Maximizing Freshness:
To ensure your cooked ground beef stays fresh for as long as possible, consider the following tips: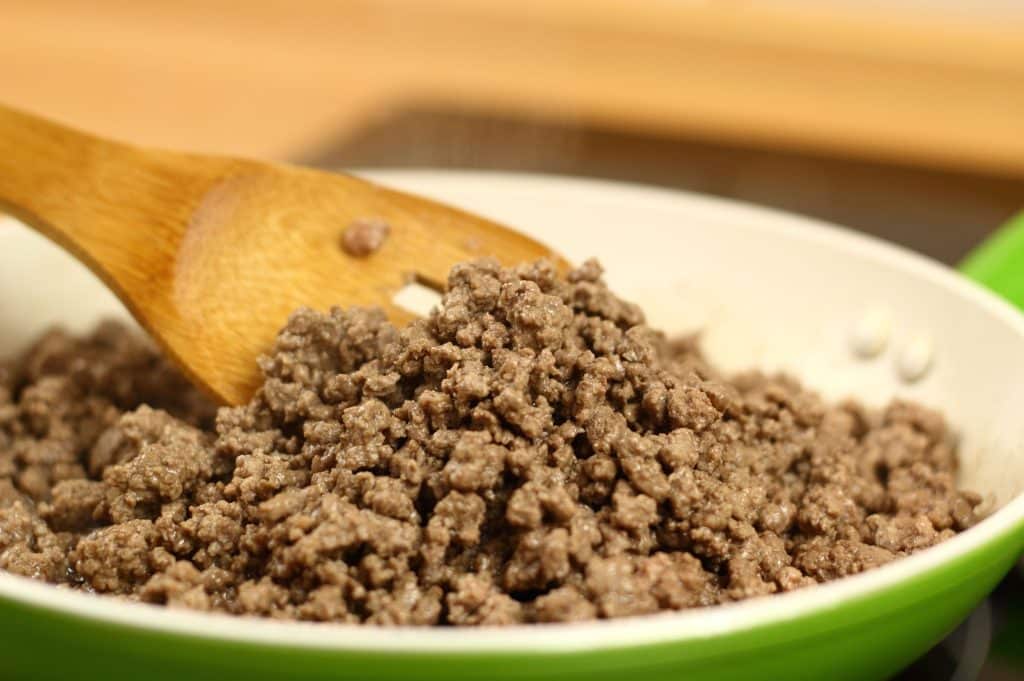 Reheating Techniques
When reheating cooked ground beef, it's crucial to follow proper techniques to ensure food safety and maintain the quality of the meat. Here are a few methods you can use for reheating:
Stovetop Reheating: Place the cooked ground beef in a skillet or frying pan over medium heat. Stir occasionally to ensure even heating. It is recommended to add a small amount of liquid (such as broth or sauce) to prevent the meat from drying out. Heat until the internal temperature reaches 165 °F (74 °C) throughout.
Microwave Reheating: Transfer the cooked ground beef to a microwave-safe dish. Cover the dish to retain moisture, and heat on medium power in short intervals, stirring in between. Check the internal temperature with a food thermometer to ensure it reaches 165 °F (74 °C) uniformly.
Oven Reheating: Preheat your oven to 350 °F (175 °C). Place the cooked ground beef in an oven-safe dish and cover it with foil to prevent drying. Heat in the oven until the internal temperature reaches 165 °F (74 °C) throughout, which typically takes around 20–30 minutes.
Regardless of the reheating method you choose, ensure that the cooked ground beef is heated thoroughly and reaches the recommended internal temperature of 165 °F (74 °C) to eliminate any potential bacteria that may have grown during storage. Remember to stir or rotate the meat during reheating to distribute the heat evenly.
By following these reheating techniques, you can safely enjoy your leftover cooked ground beef.
Creative Recipe Ideas for Cooked Ground Beef
When it comes to using leftover cooked ground beef, there are endless possibilities for creating delicious and satisfying meals. Here are some ideas that you can use to use your stored cooked ground beef in.
Stuffed Bell Peppers: Hollow out bell peppers and fill them with a mixture of cooked ground beef, rice, vegetables, and your choice of seasonings. Bake them in the oven until the peppers are tender and the filling is heated through.
Shepherd's Pie: Layer your cooked ground beef in a baking dish, top it with a generous helping of mashed potatoes, and bake until the potatoes are golden, and the filling is bubbling. This classic comfort dish is perfect for using up leftover ground beef.
Casseroles: Incorporate your cooked ground beef into casseroles for a hearty and flavorful meal. Consider making a cheesy pasta casserole, a Mexican-inspired tortilla casserole, or a vegetable and beef medley with a creamy sauce. The options are limitless!
Baked Pasta Dishes: Add your cooked ground beef to baked pasta dishes like lasagna or baked ziti. Layer it with pasta, cheese, and a savory sauce for a satisfying and comforting meal that the whole family will enjoy.
Tacos, Burritos, or Quesadillas: Use your cooked ground beef as a filling for tacos, burritos, or quesadillas. Simply warm up the meat, season it with your preferred spices, and assemble your desired toppings for a quick and tasty Tex-Mex feast.
Meatballs or Meatloaf: Repurpose your cooked ground beef by transforming it into meatballs or a flavorful meatloaf. Combine the meat with breadcrumbs, eggs, herbs, and seasonings, shape into desired forms, and bake them until they are cooked through.