How Long Does Cornstarch Last? Does Corn Starch Go Bad?
Cornstarch is a fine powder whose origin is the core of the corn kernel. This ingredient usually appears in almost every household's cooking.
It is one of the popular food ingredients that help enlighten the taste of various dishes and pastries.
Yet, the abundant amount of flour per cornstarch pack probably makes you wonder, "how long does cornstarch last?"
Perceiving any product's shelf life will be responsible for your better utilization. Thus, our review will clearly explain the cornstarch expiration date and recommend three tips for your preservation.
Does Corn Starch Go Bad?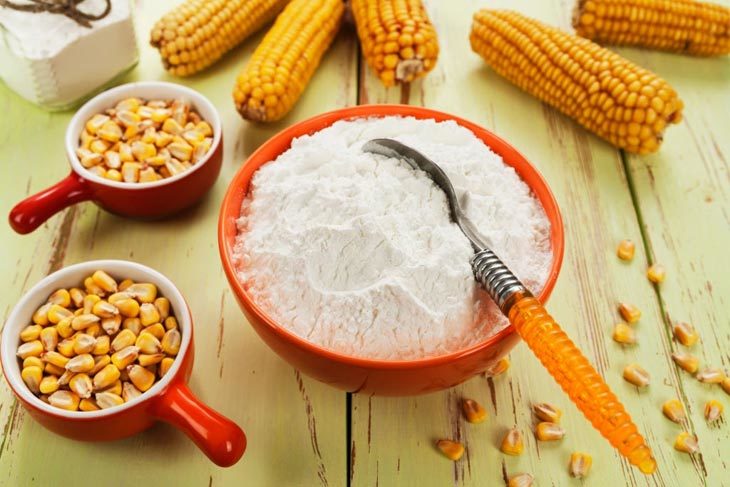 Does cornstarch expire? In fact, the quality of cornstarch can be insignificantly degraded by environmental conditions, such as insects, humidity, and yeast.
Fortunately, it still does not affect the product's potency or appearance, which means that there will be no conversion in the color, smell, or even taste.
If cornstarch goes bad, the ability to stick and thicken the soup or pudding is unlikely to change either or slightly decrease. In particular, the texture of your pastry may not be perfect as that before, but it can still guarantee its flavor.
Overall, whether your cornstarch's quality is lowered does not cause any toxins in your dishes. That's why you do not need to worry about your health when you consume it.
How Long Does Cornstarch Last?
How long is cornstarch good for? We inform you of the good news that it is proven to boast an indefinite shelf life.
So, if you own a packet of cornflour and have been using it for 1-2 years, please take comfort and let it perpetually shine in your cooking space.
Some customers still wonder about the expiration date printed on the cornstarch package. However, it is only the manufacturer's time frame regarding the best starch effectiveness. It is not the shelf life of cornstarch.
However, it doesn't mean that cornflour needn't be thoughtfully preserved. Actually, the cornstarch's potency depends mostly on how you store it.
Cornstarch exists as a dry powder. It inevitably becomes lumpy once it encounters excessive moisture or is especially splashed with water.
Thereby, you can have difficulty taking the product out of the container to continue your cooking operations. Moreover, yeast can also quickly grow up in this humid environment.
Also, if you carelessly leave the jar open, dirty insects like flies, ants, or bugs can easily enter. They can suffocate by the amount of flour in the carrier and die afterwards, leading to a significant loss of hygiene.
Can You Use Expired Cornstarch?
What happens if you eat corn starch that has passed its prime? We would like to confirm that there will not be any problems threatening your health in case you accidentally use expired cornstarch.
Cornstarch is actually an extra spice added to the dish, and it is carried on cooking under heat again via methods such as baking, frying, or stewing.
Therefore, this "out-of-date" item will be harmless to consumers' health.
However, there are a few cases where you notice dead insects or serious mold inside the product. They can become elements that transform the starch's nutrition. The wisest way is to buy a new pack in this case.
You seem not to destine the expired ingredients for your lovely cupcakes or aromatic soup. If that happens, you can find other substitutes like wheat flour or tapioca flour.
Or you can utilize all that cornstarch for other cleaning or deodorizing procedures. Since this corn flour is considered a reliable absorbent, you can have it remove grease or stains on carpets or your clothing.
In addition, a small amount of corn starch put in shoes or bookshelves' corners can also significantly eliminate the odor.
There is another thing that you probably have not known. This item is able to make wooden or copper applications shinier.
How To Store Cornstarch Effectively?
Finding the answer for "does cornstarch get old", we will move on to the preservation methods.
Let's follow our 3 efficient tips to adopt long-term usage for this multifunctional food ingredient.
Use Airtight Containers
A fully-sealed bag can first come to your mind. Since these bags are mostly made from durable PE plastic and equipped with a firm zipper on the top of the bag, your product will be completely isolated from the external factors.
Water, moisture, mold, or even sunlight can hardly penetrate the shell and affect the powder. Besides, an airtight container can perfectly prevent the texture from being oxidized.
Sometimes, you may carelessly drop the cornstarch container down like a jar and plastic box. Not only is the container broken, but the texture can spill out.
Fortunately, an airtight bag can confidently preserve the product in these cases.
Preserve The Containers In An Airy Place
After accommodating the powder in any type of carrier, let's put it in a cool and dark space.
An ideal environment can consist of medium-low temperatures and is mold-free. In addition, as we mentioned, a hot and humid environment is perfect for bacteria and mold.
So let's minimize exposing the product directly to the sunlight as well as the high moisture.
We recommend that you store the cornstarch bags in the cupboard drawer. It could be a good convergence of all environmental conditions that we have pointed out.
Freeze Cornstarch: Is It Ideal?
Freezing is considered one of the most effective and popular food preservation methods today. However, freezing cornstarch should be taken into consideration.
In fact, freezing makes insignificant sense on this food ingredient because of its inherent permanent longevity.
Hence, no matter if you keep it in the freezer or store it in the outer pantry, the potency of corn powder remains unchanged.
As you have known, the lower the temperature, the higher the moisture. So the moisture created in the freezer facilitates the mold to multiply in your cornmeal bag.
In addition, the freeze is also a house for other fresh foods like meat and fish. If you do not seal the cornstarch in the zipper bag, the product will easily be contaminated by fishy odors.
Obviously, frozen cornstarch can ruin your pastries later on.
Freezing cornstarch means that you still need to use an airtight container, but the product's shelf life is not expanded.
So it's better to keep this ingredient in a moderate condition (like our previous suggestion).
Conclusion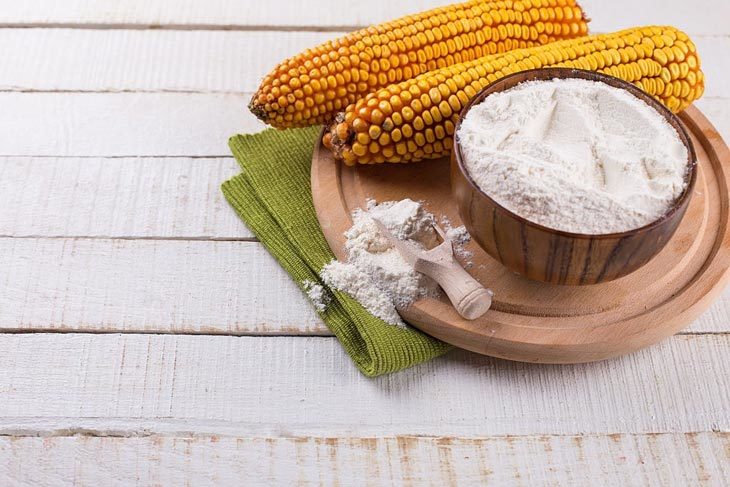 We believe that we not only thoughtfully answer the question "how long does cornstarch last" but also provide useful information about its applications in terms of different household chores.
You can learn some tips for your better preservation as well.
Now, by simply applying the methods we have suggested, you can be confident in the long-lasting cornstarch utility.
From there, you can freely develop your cuisine passion through various preparations of mouth-watering sauce, aromatic soups, crunchy cookies, and also soft pudding.