When it comes to adding a touch of tanginess to our salads (my favorite way to enjoy it!), pastas, or even enjoying it as a standalone treat, feta cheese has become a staple in many kitchens.
However, like any dairy product, feta does have a limited shelf life. Understanding how long feta lasts and how to identify signs of spoilage is essential to ensure you're savoring its fresh and delightful flavors.
In this blog post, we will explore the longevity of feta cheese and provide tips on how to determine if it has gone bad.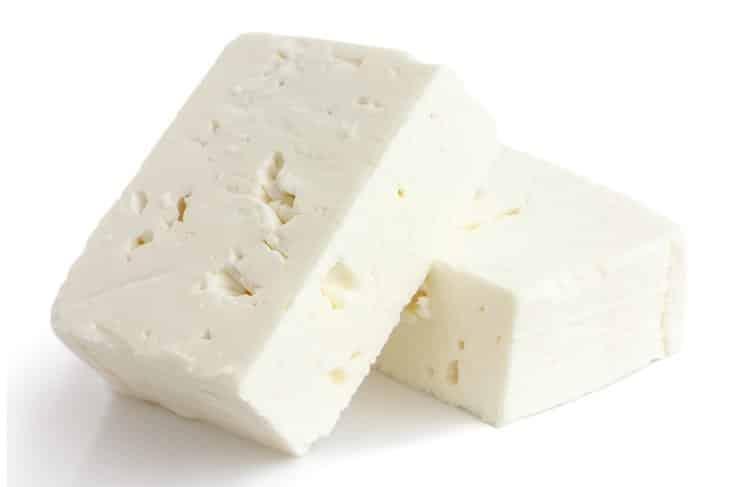 Does Feta Cheese Go Bad?
Yes, similar to just about every other cheese, feta can go bad if it is over the expiration date or was stored in the wrong storage conditions. If you leave it at room temperature, it will spoil easily.
The shelf life of crumbled feta cheese can actually vary pretty greatly, depending on how it was packaged originally. When a container of feta cheese unopened, the shelf life often lasts up to 6 months with proper storage method.
How Long Does Feta Cheese Last?
Like all types of cheese, feta cheese doesn't come with an indefinite shelf life. But the life of feta is affected by a wide range of factors, like the way it's processed, packaged, stored and exposes to heat.
For example, when being stored below 40 °F, its real shelf life and expiry date are approximate.
Consumers are always recommended to use feta cheese before the best before date passes. This date should be shown clearly on the packaging somewhere.
However, once that date passes, it won't go bad immediately. However, there is a chance that the quality, texture, and flavor won't be as good as before, which will decrease with time sitting in your fridge.
In general, if your feta cheese is still kept in unopened packaging, you can start using it a week later than the date. Once opened, crumbled feta only lasts about five days in the fridge.
If your feta cheese is sealed and submerged in brine, freezing feta can make it last up to 6 months. However, frozen feta cheese may lose its firmness and dry exterior once thawed.
But before using, you should check the situation to see whether it has signs of spoilage or not. When opened, its shelf life will be reduced to about one to two months.
In summary, the shelf life of feta cheese can be described in the below table:
| Condition | Room Temp | Fridge | Freezer |
| --- | --- | --- | --- |
| Unopened | 24 hours | a week later than the date | 6 Months (With brine solution) |
| Opened | 24 hours | 5 days | 2 Months (With brine solution) |
Feta cheese shelf life
How to Tell if Feta Cheese is Bad
To surely know whether your feta cheese has spoiled or not, a simple way is to check its "best before" date.
However, if it's been stored in the fridge the whole time, then the date may not mean all that much. Feta can be good for up to 4 weeks over the expiration date (Remember to do the smell test once it goes past the expiration date).
Texture
Since feta is soft, the mold can spread throughout the whole block, including inside.
Texture can change after a long time in the fridge as well. Even if it has not spoiled, it can become very dry and gritty as it ages. If it's not only dry but also hard and gritty, throw it away. The texture at this point has changed so much that it will be barely recognizable as the feta cheese you've grown accustomed to.
Feta cheese should not be sticky or slimy when you try to touch it, either. It is naturally a dry(ish), crumbly cheese.
Mold
Feta cheese blocks will have a white powder on the rind, which is not mold. However, most people don't get the blocks, they buy the plastic container of feta cheese crumbles.
If your feta cheese has red, orange, blue, or green anywhere on it; it is likely molded.
If there are some signs of mold on the surface of your feta cheese, you should discard it. Don't cut the moldy part away and use the remaining because this method is only applied for hard cheese, which feta is not.
Additionally, you shouldn't use your feta cheese if its color changes from white to a little darker. Some brown spots and bubbles can appear when mold has started to take over as well.
Smell & Taste
Furthermore, you can check your feta cheese's smell and taste. If the smell is sour like buttermilk or not pleasant, and the taste isn't okay, it should be thrown away. Feta cheese should not be sour.
What Causes Feta Cheese To Spoil Fast?
As mentioned above, feta cheese's shelf life depends on its exposure to air. It is the largest factor that causes feta cheese to spoil.
When its surface is exposed to air, it will dry out fast. As a result, the moist texture will be damaged, and the flaky crumble one will thrive.
Moreover, because of being high in protein, fat and moisture, feta cheese is a good habitat for bacteria, which makes it get spoiled quickly. That's why we should store it in brine, and keep it far from germs and air.
Why Does Bad Feta Smell Funny?
Food that is fermented has been left out and allowed bacteria to start growing. Bacteria on food makes it taste a bit sour, and tangy.
Feta cheese that has been infected with bacteria will smell sour and rancid.
Bacteria breaks down the proteins in the cheese first. They will release chemical compounds as a result, which is what we smell when things "go bad".
How To Store Feta Cheese?
There are a few different ways to store feta cheese.
Wrap Tightly in Plastic Wrap
Wrap your block of feta tightly in plastic or saran wrap. If you have crumbled feta cheese, it's best to store it in the container it came in.
In the Freezer
You can store feta cheese in the freezer for up to 2–4 months, depending on whether it was opened before or not. Factory sealed feta cheese will last longer in the freezer than opened stuff.
However, when you take your feta cheese out of the fridge to defrost it, you had better consume it within 24 hours. It has a chance to spoil faster than normal due to the moisture that comes with the thawing-out process.
I actually don't like to freeze feta cheese because it changes the texture too much for my liking. It will become slimy as it thaws out.
Put it in a Brine Solution
A common way to store feta blocks is by placing it in a brine solution (salt & water). This method can keep feta cheese from drying out. Firstly, put a feta cheese blocks in a plastic wrap or an airtight sealable container.
Then, pour the brine until the feta cheese is completely submerged. Store it in the fridge. This way, you can keep it for about a month.
Cover With Olive Oil
If you would rather not use brine because of its salt content and extra-salty flavor, you can use olive oil. Cube up the feta block into one inch chunks, then submerge in olive oil.
You can also add fresh herbs like rosemary, tarragon, coriander seeds, or peppercorns to the container to change its flavor.