How Long Does Fresh Juice Last In Mason Jar? Must-Try Storage Tips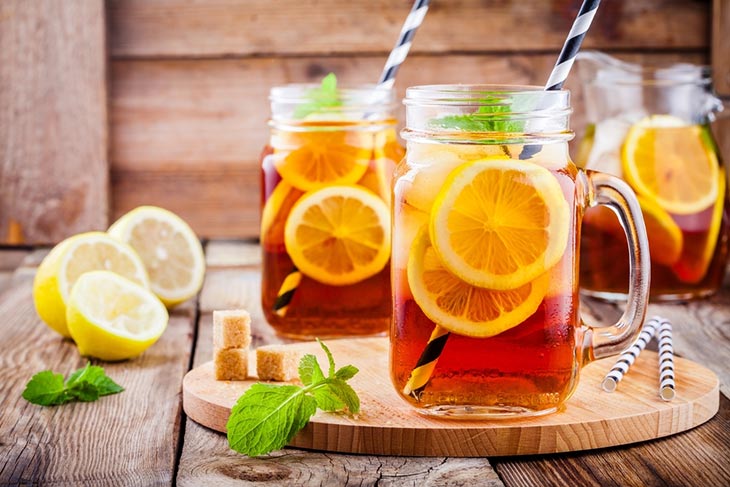 If you can't finish your juice at once, you can store it for later use. Many people use mason jars for this purpose. So, how long does fresh juice last in mason jar?
The answer depends on different factors. Let's check this post and learn how to retain the freshness of your drink!
How Long Does Fresh Juice Last In Mason Jar?

The type of juicer used to make the juice has a significant impact on its duration. A mason jar just helps extend the lifespan.
So, how does the mason jar help? Why should you use it when you have plastic containers or milk bottles at hand?
The short answer is that plastic container, even if you have sealed them tightly, still promote oxidation.
Fresh juice becomes stale due to oxidation. It also damages the nutrients that your body needs to work effectively.
Meanwhile, a mason jar preserves the freshness of juices as well as other foodstuffs. It has the two attributes for this job:
A rubber ring on the lid creates a vacuum seal.
The jar is made of glass, making it suitable to reuse.
Since we use these jars for the same purpose, the lifespan of your drink now varies depending on the juicers you use.
How long will juice last from a juicer? The juicer generates minimal heat. It should include a feature to prevent oxidation during the extraction process.
Hydraulic juicers
If you use this type of juicer, your juice can last up to three days. When kept in a glass jar in the freezer, it can remain fresh for up to five days.
This model is the King in this sector when it comes to staying power, juice flavor, and quality. The extraction process has two stages: grinding and then pressing.
The juices produced by this machine are thick and flavorful. They can also keep their flavor for three days.
Masticating juicers
The juice made by this juicer has a one-day shelf life. The nutrients and flavor will have degraded significantly, although it won't turn moldy right away after 24 hours.
You may extend the life of your drink by pouring it into mason jars, which can keep it fresh for up to three days.
Masticating machines grind or masticate fruits to extract the juice. It's a gradual grinding process that releases almost no heat.
Some people call these machines slow juicers, although you don't have to wait more than five minutes for your beverage to be ready.
Centrifugal juicers
By pouring the drink in the glass jar straight away, you'll be able to drink your nutritious beverage within one day.
Fast juicing is the goal of centrifugal juicers. As a result, its quality deteriorates the quickest compared to the other two types.
Yet, centrifugal juicers remain popular due to their rapid production of juices.
Putting the beverage in a glass jar and leaving it at room temperature won't improve the freshness.
How To Freeze Juice In Mason Jars?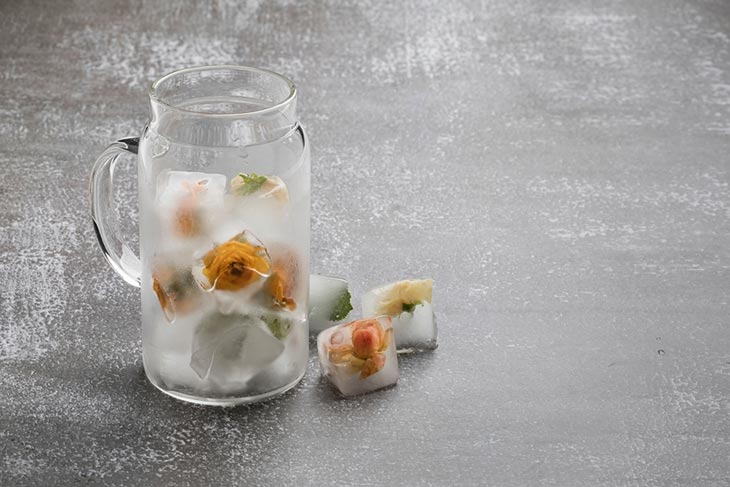 How long does fresh juice last in the fridge? Its average duration is about 24 hours. You may keep the beverage fresh in the freezer, which will considerably extend its shelf life.
Freezing is a popular method for storing food, from chicken soup to dry ice cream. The low temperature helps prolong their lifespan.
You may store your drinks in the freezer for up to six months if you put them in the freezer right after extracting.
However, bear in mind that it may lose some nutrients during this storage period. The sooner you can drink it, the better.
Three months is the best time limit for keeping juices in the freezer. It will help you to get the full nutrients from the drink. You'll need to let it thaw before drinking.
Regarding freezing juices, there are two typical problems. One is that it will separate when defrosted.
The second is that, although the drink is still fresh, it does not have the same flavor as freshly-extracted.
The most effective way to avoid these problems is to:
Pour the freshly-extracted juice into the glass jar and put it in the freezer right away. Allowing the pulp to rest outside for a few hours will start the separating phase.
Immerse the jar in room temperature water for half an hour to defrost it.
With this method, you can enjoy a cooled, nutrient-dense drink. You can even be creative with some recipes to make your juice taste better after defrosting.
You can learn more tips for freezing food in mason jars right here.
How Can You Tell If Fruit Juice Is Bad?
Before drinking, you should check for any signs of expiration. If you notice any indicators below, your juice is not drinkable.
Smell
The aroma of freshness is instantly identifiable. Don't sip the drink if it smells rancid, rotting, or vinegary when you pour it into a cup.
Color
Juice is well-known for its vibrant color. It's definitely spoiled if it suddenly turns pale or darker.
Mold
If you keep the drink for too long, it may grow green or white mold on the top. A drink like this has the potential to be harmful to your health.
You can instantly notice the mold and fungi development if there is a pungent, unpleasant odor.
Taste
Finally, pour the wine and take a sip if everything seems fine. Please don't drink the rest of it has an odd flavor if this smell is putrid and harsh.
Conclusion
Keeping the juice in a mason jar can help extend its lifespan. It can even last up to five days if you use the hydraulic juicer. If you freeze the drink, it will still be drinkable after six months.
Hopefully, you will find this article helpful. For any further information, please feel free to ask. Thank you for reading!