How Long Does Guacamole Last – Secret Tips Bet You Never Know
Imagine your creamy guacamole is getting really smelly and heavily spoiled. You have no choice but to throw it away immediately. What a big waste! You promise yourself not to commit that mistake again.
However, things didn't go as you planned. This situation repeatedly occurred because you did not consume your guac on time.
Now you are wondering, "How long does guacamole last?'' and "What can we do to store it better?".
Don't worry; we've got your backs! This article will provide all the information you need for your puzzles! Scroll down for more!
How Long Does Guacamole Last?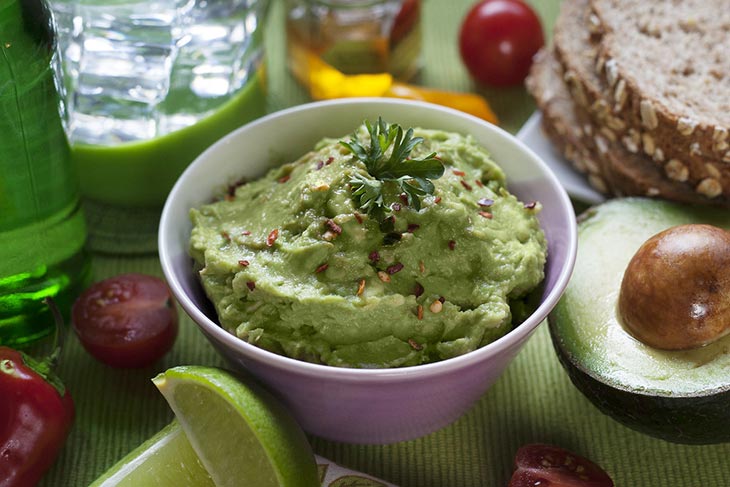 "How long will homemade guacamole last" or "How long can you keep fresh guacamole" are two of the most asked questions when it comes to storing this healthy food.
The answer depends significantly on what or where you will keep them.
In The Refrigerator
How long does homemade guacamole last in the refrigerator? If your guacamole is made fresh and new with a proper amount of juice or other acids to help avoid browning, it can last up to 3-4 days.
Nevertheless, the flavor and smell can deteriorate and be inedible after three days straight in the refrigerator. So it is best that you eat this healthy food before this time.
The expiration may be a bit longer with some commercially produced ones, from 5-7 days. It is because these products often come with additional preservatives.
You need to pay high attention to the quality of your avocado before digesting it. Rotten avocados can lead to serious health problems such as severe stomachache or diarrhea.
In The Freezer
For those who are wondering: "Can guacamole be frozen to have longer maintenance?", the answer may surprise you.
Not only can we freeze it in the freezer, but this action can lead to much longer preservation, up to 6 months under an airtight container.
Some other manufactured avocados may have a shorter expiration. So it is better that you stick to their guidelines.
To defrost this dish, simply place it in a bowl of cool water and patiently wait until it fully thaws.
Once it finishes defrosting, you should consume it within 1-2 days. Remember that you can never put it back into the freezer again. Or else, it will be spoiled heavily after a few days.
On The Countertop/Room Temperature
Leaving your fresh new homemade guacamole on the countertop or under room temperature for long hours without consuming it instantly is a huge disaster.
It can be out of the refrigerator for only 3-4 hours before getting spoiled.
Eating it after this time can cause serious foodborne illness or food poisoning. You must immediately discard overnight avocados at room temperature; don't regret them!
Keeping this flavorful dish on a countertop is not a smart choice. The high temperature of it will accelerate the self-spoiling process. For that reason, storing it in a cool place is a much-preferred way.
How Can You Tell If Guacamole Is Bad?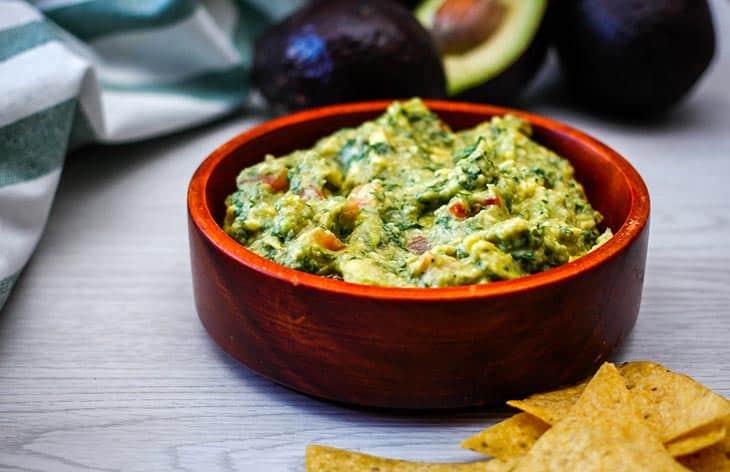 How do you know if guacamole is bad? What are the signs? Here are some most recognizable signs of spoilage for you to know.
Age
Marking the making date of your guacamole should always be your first priority. As mentioned above, you need to consume it within 3 days of preparation and store it in a refrigerator in advance.
Appearance
There are two critical signs you need to be cautious about. In terms of the flesh inside, good-quality guacamole generally has smooth and rich content.
On the other hand, the bad one often looks watery with a loose texture.
It is much easier to distinguish the good one vs. the bad one when it comes to color. Fresh new avocado sauce delivers vivid green color with a huge visual appeal.
However, an aging one often appears with a poor shade of dark brown color and draws no attraction at all.
In some cases, however, brown guacamole is still edible. If your creamy sauce only has blurred or light brown spots on the outside, you can totally consume them without any problem.
Taste
Rotten avocado will have a badly sour taste. If you find the same condition on your first bite, spill it out immediately!
Smell
New homemade avocado cream exudes a pleasant smell with a perfect lemon and garlic scent.
Meanwhile, the spoiled one smells revolting and terrible. Some people even described that smell as compost in its early stages.
Mold/Spore Growth
You can easily find molds or spores appearing on the surface of your guacamole if it is rotten.
A spoiled surface is an ideal environment for molds and yeasts to thrive. For that reason, if your dish exposes any signs of them, get rid of it right away.
Best Before Date
If your guacamole is a commercial product, it must come with an expiry date. This date is an excellent indicator of your fruit's quality.
Undoubtedly, eating it before this expiry date is ideal for your health.
Some people may wonder, "Can you eat guacamole after expiration date?". The truth is, we can, but it will come with many health risks. So it is better to follow suit with the expiry date from the producer.
Tips To Store Guacamole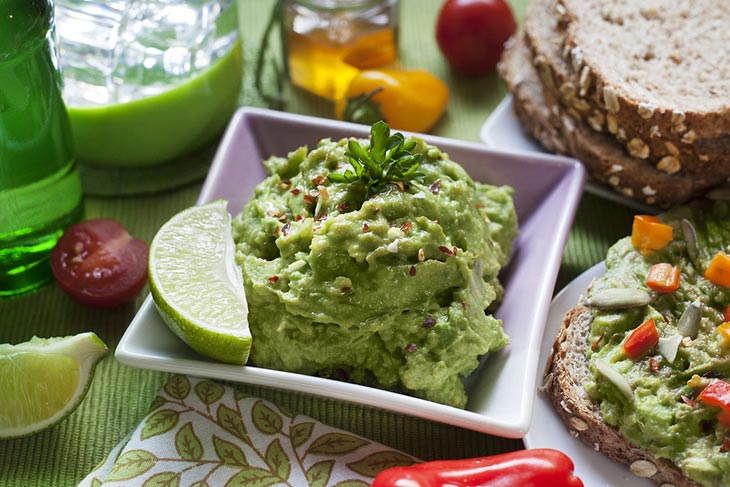 Discard As Many Air Bubbles As Possible
Long hours of direct exposure to air will make avocados turn brown and quicken the aging process.
The best way to store guacamole is to remove as many air bubbles as possible when storing it in zips bags or storage containers.
Use Lemon Juice To Slow Down Browning
Not many home cooks know that lemon or lime juice can do the trick in lengthening the guacamole shelf life.
Just a small amount of this fruit juice can help maintain the vibrant green color for a much longer time. Stick to these steps to attain the best result:
Step 1: Place your new avocado in a bowl and smooth it out with a spoon.
Step 2: Add two tablespoons of lemon juice in. This will prevent your dish from exposing directly to the air, slowing down the oxidation process.
Step 3: Cover the bowl with plastic wrap to avoid air bubbles.
Step 4: Put it in the refrigerator and consume it within 2-3 days.
Preserve Using Water
You heard it right. We can use water to maintain your avocado better. As you may not know, water is able to work as a barrier against oxygen.
In this case, it is a perfect tool to protect your avocado from the browning process.
Here's how it should be done:
Step 1: Fill your avocado in an airtight container. Ensure that there are no air bubbles trapped beneath by flattening out the surface.
Step 2: Add a 1/2 cup of lukewarm water. Remember to execute this gently to avoid water fracturing the flattened top surface.
Step 3: Cover the container thoroughly and leave it in the refrigerator (3 days maximum).
Step 4: When you want to consume, take off the lid and pour all the water out. By now, your guac is ready to serve.
Conclusion
You must have certainly known "How long does guacamole last" by now. The avocado sauce is a delicious dish that you can not keep for a long time.
The ideal time to consume is within 2-3 days after preparation. If you find this article helpful, don't hesitate to share it with your relatives and friends!