How Long Does Hot Sauce Last? Everything You Need To Know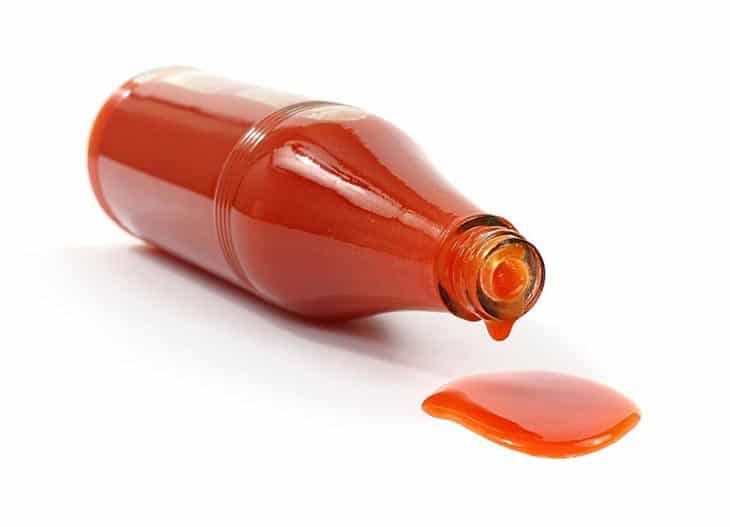 Hot sauce is among the most popular ingredients for many dishes. You may leave some leftovers in your cupboard for a few weeks or even months.
So, how long does hot sauce last? For the ultimate guide to the lifespan of this ingredient, let's follow our post!
Does Hot Sauce Go Bad?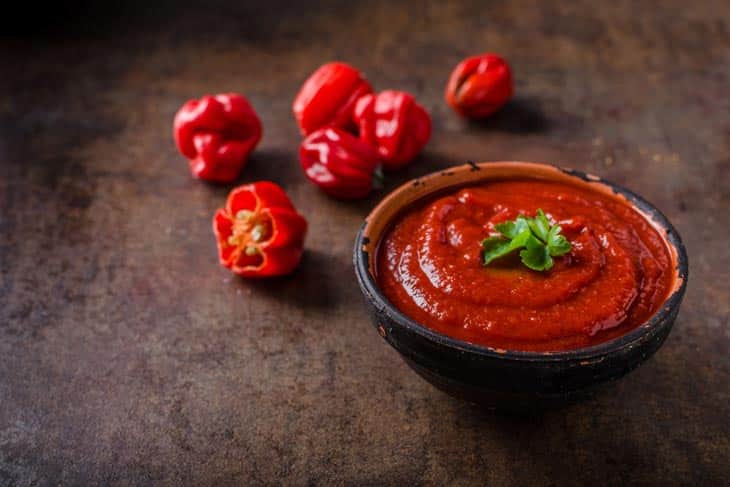 Yes. These condiments can deteriorate, but most can last quite long, sometimes up to years.
Almost any foodstuff will spoil at some point. When food deteriorates, two key factors are oxygen and microbes.
Oxygen may cause direct destruction in the case of oxidation, which affects the flavor and odor of particular substances. It's also crucial for bacteria, fungi, and enzymes to thrive.
The two primary ingredients in most spicy sauces are peppers and vinegar. They work together to create a long-lasting condiment.
One of the reasons this food is particularly resistant to spoiling is that vinegar is acidic. According to the Vinegar Institute, fermented white vinegar has a nearly permanent shelf life.
Besides, capsaicin, the spicy chemical in peppers, can kill or hinder roughly 75% of microorganisms tested.
How Long Does Hot Sauce Last?
First, please check this table for a general rule of the sauce's lifespan:
| | | |
| --- | --- | --- |
| Type of sauce | Pantry | Fridge |
| Opened Store-bought sauces | > 6 months | > 1 year |
| Unopened Store-bought sauces | > 1 year | 1 to 2 years |
| Homemade sauces with Fresh peppers | 3 to 4 days | 1 to 3 weeks |
| Homemade sauces with Fermented peppers | 1 week | 2 to 3 months |
Hot sauce shelf life
There are a few considerations to determine how long this foodstuff lasts.
Some people check the expiration date printed on the package for the answer. But does this method always work?
Aside from the maker's instructions, the way you store your food always matters.
Do you leave the bottle opened or unopened? Is it store-bought or homemade sauce? Let's check each factor one by one to make an informed conclusion.
Expiration Date
The date written on a bottle is often a best-by date, which simply estimates how long the product can remain in excellent condition.
Most manufacturers suggest consuming their goods before the stated date to achieve the optimum quality.
If your spicy sauce appears to be in good condition, it can stay for a few months (when opened) or even years (when unopened).
Opened vs. Unopened
How long does unopened hot sauce last? Pour the sauces into unopened bottles and keep them in a dark, cool place. In such conditions, your food can last for months and even years.
And how long does hot sauce last after opening? These storage conditions are not ideal, but they can remain good for a few months.
Try to keep it away from direct sunshine and heat elements too. It would be best to keep the sauces far from the oven.
When not in use, keep the bottles securely closed. As always, maintain good food hygiene standards in mind.
You should also find a crust that rises on the top of the cap. Germs may start to develop there.
Homemade Hot Sauces
How long does homemade hot sauce last? If you choose fresh peppers, homemade spicy sauces will last one to three weeks. If you ferment the peppers, it will last a couple of months.
You can learn some tips for fermenting and making hot sauces from this video:
Whatever technique you pick, keep homemade condiments refrigerated to increase their shelf life.
But how long does hot sauce last in the fridge? Cool temperatures can hinder the development of bacteria.
Hence, when kept in the fridge, your food can retain its quality for about three months. This idea is also true for pizza sauce and chick fil A sauce.
If your sauces don't contain a lot of vinegar but have some fruits, they'll probably only last a few days or one week.
How To Tell If Hot Sauce Is Bad?
The sauces are still edible even when they are past their best-by date. Instead of checking the package only, you can tell if your food has spoiled with the following signs.
Mold
If the sauce has mildew on the surface or has a moldy odor, it's past its prime. You'd better throw it away.
Smell
Since we have so many different types of spicy sauce, there isn't a familiar smell. However, if yours smells fermented, yeasty, or odd in any other way, toss it away.
Appearance
The longer you keep your food, the darker it gets, and eventually, no matter what the original color is, it will turn brown.
Chili peppers have a natural response to air and light. If you store your food in warm conditions, this reaction speeds up.
The color change is not a big problem to worry about. You can eat the sauces in this case. However, this change might sometimes lead to a minor loss of flavor.
To put it another way, when your spicy sauces turn brown, you must taste them to determine whether they are still edible.
Taste
If other factors seem fine, but the taste is bad, throw it away. Your food is not pleasant to eat.
How To Store Hot Sauce?
The unopened spicy condiment should stay on the shelf in your pantry or in a cold, dark place. You need to keep them out of the sun and from heat sources.
Besides, bear in mind these extra tips to maintain your food correctly.
Refrigerate
Check the container for instructions, but keeping your spicy sauces refrigerated will help them last as long as possible.
Clean the cap
When putting the lid back on, make sure the top is clean. If there's any hardened ketchup on the cap, it might contaminate the left condiment.
Do not drip
Close the container's cap firmly. This tip will ensure that other surrounding scents do not enter your spicy sauce, regardless of where you store it.
Can You Freeze Hot Sauce?
Freezing food is the most popular way to extend its lifespan. Your sauces can last for years when frozen. Here are some tips for freezing spicy sauces effectively.
Choose the right containers.
Glass bottles are difficult to freeze. Instead, pour your sauces in freezer-friendly storage bags or containers.
Before freezing, make sure to extract as much air as possible from the bag. This tip helps prevent other odors from leaking into your sauces.
Divide Your Food Into Smaller Quantities
Make sure you split a big serving into smaller parts. Then, you can take one or two batches when needed.
On the other hand, if you use one container for all the sauces, the chances are that you have to thaw them all at once.
Then, if there is some leftover melted sauce, putting it back in the freezer is not a good idea.
The simplest method to defrost it is to place the container in the fridge overnight. But please note that the flavor of your sauces will change after freezing and defrosting.
Thaw Properly
The simplest method to defrost it is to place the container in the fridge overnight. But please note that the flavor of your sauces will change after freezing and defrosting.
You can fix it by draining off the excess liquid if there is too much of it. Or, you can try thickening the sauce.
Conclusion
Hot sauce may last for one week to several months, depending on how it is made and where you store it.
Hopefully, you will find this article helpful. For any further information, please feel free to ask. Thank you for reading!