How Long Does It Take To Cook?
"How long will it take to cook?" That's a fair question as each dish needs a particular time for cooking depending on the way we cook and the kinds of foods.
This article will give you a detailed explanation and other interesting facts on how long does it take to cook each type of food and method! Let's get started!
What Is Cooking?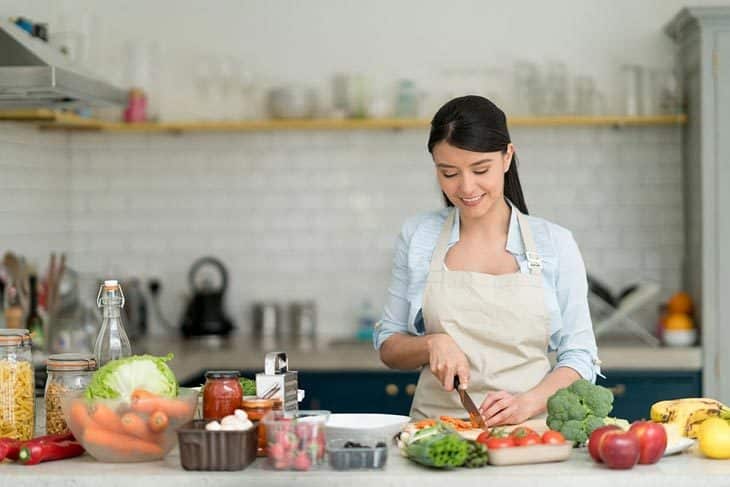 Cooking is basically applying heat to food. Baking, grilling, frying, sauteing, or boiling is all cooking. It is evident that over two million years ago, our ancestors started practicing it over an open fire.
Nowadays, people still prepare several dishes over an open flame, together with using electrical equipment such as microwaves, toasters, and stovetops.
Regarding the scientific aspect, cooking is the process of transferring energy from a heat source to food.
It is as much about the methods that the energy changes ingredients as it is about the energy itself. That's because heating dishes have more effects than just making them hotter.
Furthermore, cooking not only heats the food and keeps it warm, but it can also help remove harmful bacteria that are in some ingredients.
Especially, raw meats tend to carry bacteria and should be cooked at a specific temperature and in a long enough time to ensure they are safe to consume.
How Long Does It Take To Cook?
The duration varies in terms of ingredients and methods. Let's find out together how long to cook some common foods:
Carbohydrates:
Carbohydrates are one of the essential food nutrients for our health, and we traditionally have meals filled with carbs.
Many dishes such as bread, beans, milk, popcorn, potatoes, cookies, spaghetti, soft drinks, corn, or cherry pie have carbs. Therefore, it is vital to know how long to cook these ingredients.
Depending on the types of foods, the time for preparing meals with carbs varies.
Taking baking bread as an example, we should preheat the oven for 15 minutes before baking. The dough should be baked for 20 minutes until it becomes soft and hollow.
Regarding potatoes, it often takes about 10 or 15 minutes to boil cubed or small potatoes. Meanwhile, large or whole potatoes often need 20 or 25 minutes to become soft.
Another ingredient that needs to be noticed is starch. Starch has a tendency to act like sponges, soaking up with water and expanding in size as when rice or pasta noodles expand when being heated.
Vegetables:
Vegetables have many ways to make. Each method needs a particular amount of time:
Heat 1 inch of water in a saucepan. Then, add vegetables into it and heat it to boiling. Each kind of vegetable needs a different period to boil. For instance, asparagus needs to boil for 6 to 8 minutes. When it is tender, put it outside and drain.
Place the steamer basket in 1/2 inch water ( remember to keep the water level under the bottom of the basket) in a saucepan or skillet. Next, place vegetables in this steamer basket.
After that, cover it tightly and heat it. Until boiling, reduce heat to low. Steam vegetables for a particular amount of time until it becomes tender.
Cook vegetables in butter or oil over medium-high heat for a needed amount of time, depending on the kinds of vegetables.
First, heat the oven to 350°F. Then, place vegetables in the oven for an amount of time until tender.
Heat the oven to 425˚F. Toss cut vegetables with about one tablespoon of olive oil and then flavor it depending on your desired taste.
Next, place vegetables in a baking pan and roast for an amount of time. For example, carrots need to be roasted for 20 to 25 minutes.
Raw meat & poultry:
Raw meat & poultry must be heated up to reach a safe internal temperature and a particular amount of time.
It is important to use the food thermometer regularly to check if your dish has reached a safe internal temperature or not.
When roasting your poultry or meat, you should set the oven temperature at around 325 °F or maybe higher and for a long enough time.
For instance, regarding pork roast, you should roast it for about 20 minutes/lb.
How Long Should I Cook?
To answer the question "how long do I cook?", it is essential to consider factors that affect the cooking time, such as requirements of temperature & heat, storage conditions first.
Overall, each type of food requires a different preparation time.
When cooking, heat transfers into the food and breaks down proteins, making foods change color and texture.
It also causes the proteins in bacteria to break, which causes bacteria to die. That's why it helps us get rid of harmful bacteria that are in some food.
It is standardly advised that we should provide food with temperature until it has reached 70°C, and stay at that temperature for at least 2 minutes.
The common period and temperature combinations are:
60°C for 45 minutes
65°C for 10 minutes
70°C for 2 minutes
75°C for 30 seconds
80°C for 6 seconds.
Between 8°C and 60°C is the "Danger Zone" where bacteria usually grow. Below 8°C, growth is stopped or remarkably slowed down. Bacteria start to die above 60°C.
As proteins need to be heated up for a long enough period for them all to be broken down, time and temperature are both important when preparing food.
Cooking Methods
There are many cooking methods that people can apply:
Baking: Applies dry convection heat to foods in an enclosed environment and often is used to make pastries, cakes, and desserts.
Frying: This is one of the quickest methods to get foods done and has many variations, such as deep-frying, stir-frying, or pan-frying.
Roasting: It is a form of baking with high heat that can reduce the loss of moisture in foods.
Grilling: It is a very fast, dry, and very hot way of food preparation.
Steaming: This is cooking ingredients by water vapor.
These ways use different levels of temperature and moisture and vary in cooking periods, so we should be careful when making specific foods. Otherwise, you cannot get the desired results.
Final Thoughts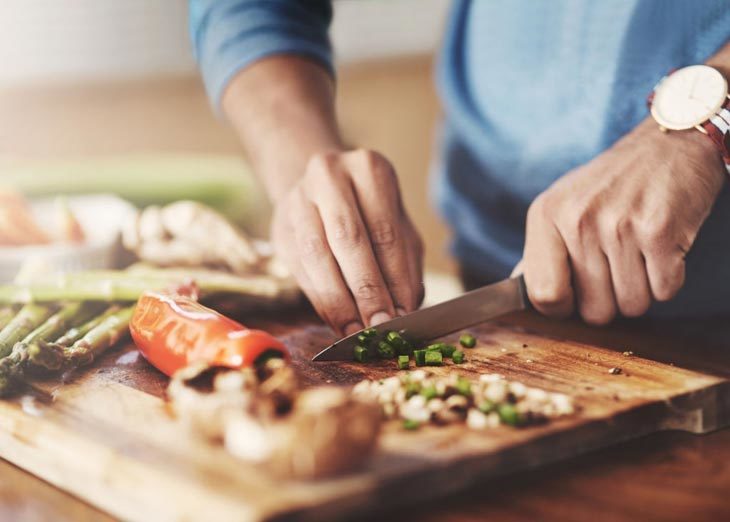 So, how long does it usually take to cook?
This question has many answers. That's because each dish requires a particular amount of time to cook, varying to its ingredients and conditions that you should pay attention to.
Hopefully, this article will provide you with a clear explanation to the question: How long does it take to cook? Therefore, with this understanding, you can enjoy culinary work and make tasty dishes more easily.