How Long Does Lemon Curd Last?
The tangy, sour taste of lemon is a bright accompaniment to many of my favorite desserts.
If you want to try an extra rich, creamy flavor with tart lemon during your summer days? Lemon curd is your best choice!
Have you ever asked yourself the question, "how long does lemon curd last?"
If so, check out for more information about how long can you keep lemon curd and the best method of storing lemon curd below.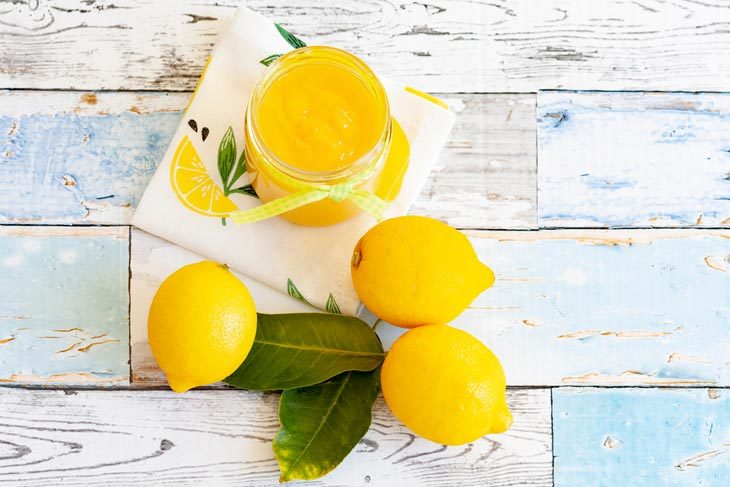 What is Lemon Curd?
You must be curious hearing its name, lemon curd, what is it? Furthermore, what is lemon curd made from?
A quick lemon curd recipe will involve eggs, lemon juice and zest, sugar, and butter. The outcome can be used as a lemony spread or a zesty topping.
It was typically served with toast or scones during afternoon tea in late 19th and early 20th-century England. This type of fruit curd can be a replacement for jam, as well as a filling for cakes, tiny pastries, and tarts.
Because lemon curd does not keep as well as jam, it was mainly produced in tiny batches. Since the usage of refrigeration is popular in contemporary times, the production and storing of higher amounts have become possible.
How Long Does Lemon Curd Last? Does Lemon Curd Need To Be Refrigerated?
If you buy this pâtisserie filling somewhere, you may want to know how long lemon curd lasts. The expiry date of store-bought lemon curd may last up to six months.
And how long does homemade lemon curd last? The homemade lemon curd shelf life is shorter than the store-bought ones. It may only last for two weeks at most.
How long does lemon curd last in the fridge will depend on your storage method?
However, if the homemade curd is properly stored in a freezer, you can substantially extend its shelf life.
However, if the homemade curd is properly stored in a freezer, you can substantially extend its shelf life. If you wrap and store it in the freezer at the proper temperature, it can last many months to a year before spoiling. So, if you wonder can lemon curd be frozen, the answer is a big yes!
How To Preserve And Store Lemon Curd?
Canning
Can you can lemon curd? Of course! But canning lemon curd differs from other preserved methods in that it begins with a hot water bath canner.
The lemon curd requires a long ramp to boiling during the canning process, which you cannot skip. How long will lemon curd keep will depend a lot on this step.
You want to fill the heated half-pint jars with hot citrus curd, leaving a 0.5-inch headspace.
Remove the air bubbles as much as possible and check the headspace again. Then apply two-piece metal canning lids to jars after wiping the rims with a wet paper towel.
Next, soak the jars in the prepared boiling water canner, and the timing is according to their size (15-25 minutes). Leave it cool for around 12 to 24 hours without disturbing it before taking it for seals.
Freezing
Can you freeze lemon curd for preservation? Yes, freezing lemon curd does not affect its texture or flavor.
When you defrost it, it will return to being a delectable ingredient as it is. Preserving lemon curd this way can make it last up to a year.
Keep in mind that how to freeze lemon curd is crucial. If you do not properly store it, the taste will alter as the ingredient burns when exposed to the freezing air.
Make sure that you seal it carefully, since it may absorb smells from other foods in the freezer.
The first stage of preserving lemon curd this way is letting it cool down after production. Then you must use an airtight container and place it in the freezer.
To prevent air from entering the lemon curd container, wrap the jar and the lid with cling wrap.
Finally, it's highly recommended to write the date on the container. By doing so, you can control how long is lemon curd good for. Try to thaw it in the refrigerator overnight before eating to have the best experience.
After thawing, you should consume it within four weeks.
Tips When Freezing
Can I freeze lemon curd in metal containers? Yes, but you will wind up with a metallic-tasting spread because of the strong acidity of lemons. If you freeze lemon curd this way, the metal will soon leach into the curd.
Cool the curd before transferring it to the refrigerator
Don't put the lemon cured in the fridge when it is still warm or hot. It may cause bacterial growth, which will impact your health when you consume it. You will want to avoid skipping this step when experimenting how to preserve lemon curd.
Putting high-heat food in the freezer will change the temperature of the refrigerator. It can completely adversely affect the food that has been in the refrigerator before.
Don't overfill the container
Remember to leave a little space between the lid and the curd while filling the container to freeze. Lemon curd has a liquid ingredient-juice. It must expand when being frozen.
If there isn't enough area for the curd to grow, your glass jar may shatter. Don't overfill your jars. And neither is leaving too much space.
How Do You Know If Lemon Curd Has Gone Bad?
If you are not sure about the curd's situation, check it right after defrosting. You can smell it, check the texture carefully, and, finally, do a taste test to verify whether it still has the same flavors as it did before freezing.
Lemon curd has a long shelf life because of the acidity in lemons. But how long does lemon curd keep may depend. If you keep lemon curd at the proper temperature and in a well-sealed container, it will not go bad too quickly.
Can You Eat Expired Lemon Curd?
It is probably dependent on how long after the date. Lemon curd is not boiled when making, so you can't keep it as long as jam, preserves, or jelly.
How long does store bought lemon curd last can be seen on the container. It is better not to eat the citrus curd if it passes its expiration date. Once opened, you must refrigerate and utilize it as soon as possible.
Try to make or buy a new jar at the lemon curd store if you want to continue eating it.
How To Make Lemon Curd? 
If you seek a fool-proof how to make lemon curd recipe, you are at the right place.
First, fill a large pot with water, bring to boil, and reduce to low heat for simmering.
Place a smaller pot or a heatproof bowl in the large pot stably on a tray.
Add egg yolks, sugar, lemon zest and juice, and a pinch of salt into the bowl. Whisk vigorously until the mixture is thickened (roughly 10 minutes).
Lastly, remove the large pot from heat. Add butter into the curd and whisk well.
Now, you no longer need to wonder, "What is lemon curd, where do I get it?" because you have successfully made a quick lemon curd batch.
You can replace butter with margarine if you are lactose-intolerant. The curd will be the highlight for many delectable dairy-free cakes to treat you and your loved ones.