How Long Does A Pineapple Last?
Pineapple is not only good for your health, but this fruit is also very delicious and easy to serve in different recipes.
There are many ways to keep pineapples fresh longer, such as canning or drying.
But storing fruit in these ways will change its natural flavor. It is best to eat the fruit fresh if you want to enjoy the full flavor.
So, how long are pineapples good for?
How Long Does Pineapple Last?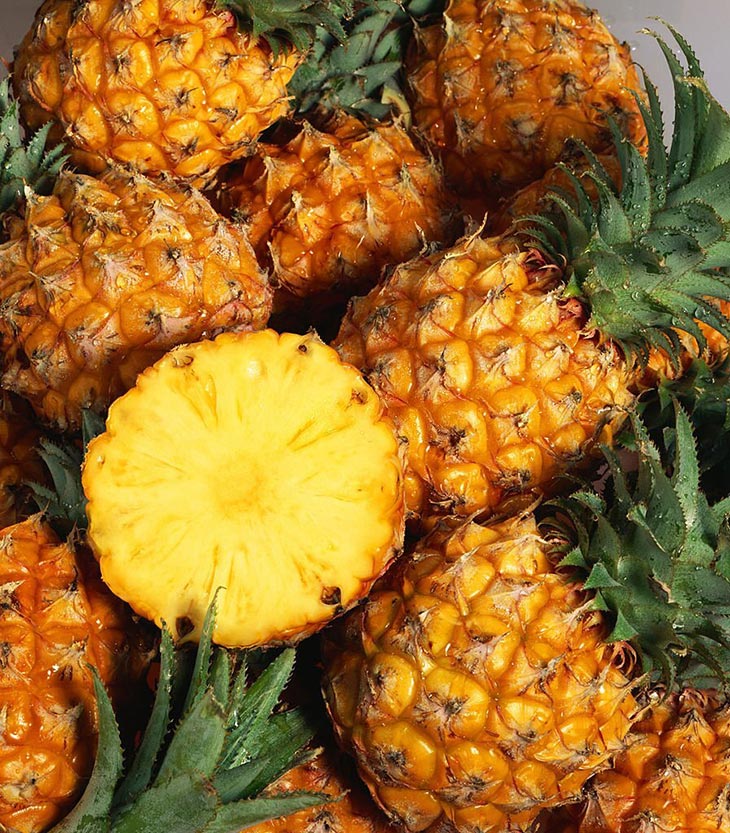 Including pineapples in our daily diet is encouraged because they are healthy.
This fruit will go bad quickly, especially if you leave it at room temperature.
So, what about keeping it in the fridge? How long do pineapples last in fridge?
They will last a few days longer if you keep them in the refrigerator.
Whole Pineapples
Pineapples don't last very long, so let's face that fact and use them while they're still good.
It will stay fresh for 4-5 days if you put it in the fridge.
Sliced Pineapples
If you cut them into slices or chunks, you need to store them in the refrigerator.
Canned Pineapples
You can put canned fruit in the pantry, and it will last for 3-6 months, or until the date on the label.
How To Tell If A Pineapple Has Gone Bad?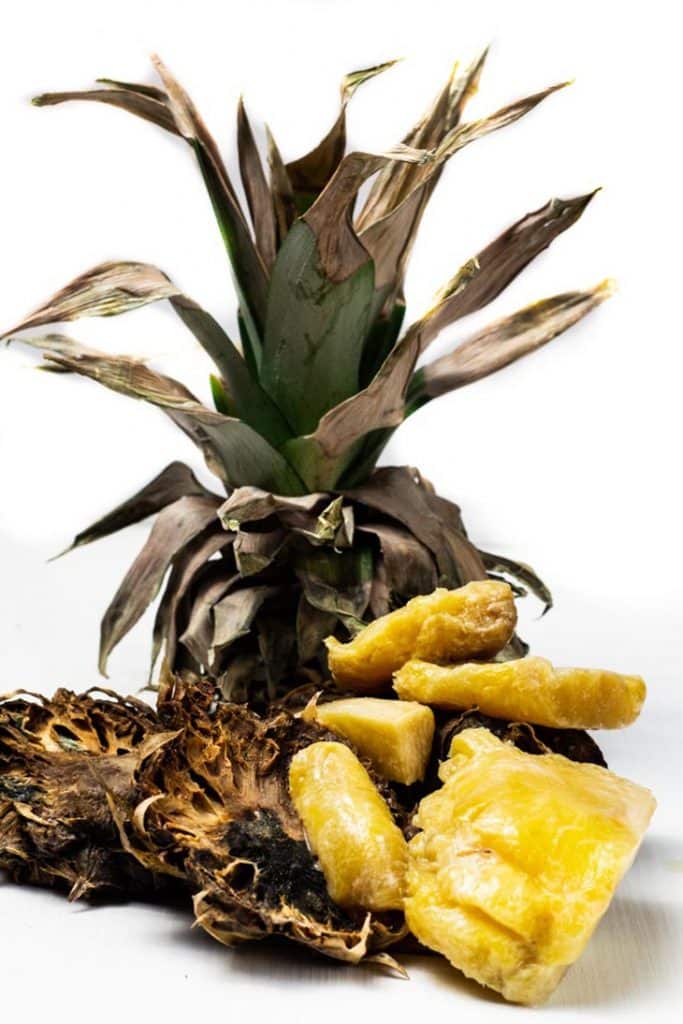 Now you know how long does a fresh pineapple last, let's learn a few tips, so you'll be able to tell if they have gone bad without even tasting them:
Color: If you see your fruit turning a lighter yellow than the last time you saw it, it's completely normal. It will fade in color as it begins to dry out.
However, start to be suspicious if you see the outer skin turn orange and the flesh brown.
Smell: Don't hesitate to throw away your pineapples if it smells pungent and sour, as it is a sign that your pineapples are not okay. Ripe pineapples are sweet and very fragrant.
Furthermore, if there isn't enough flavor, they are simply not ripe enough.
Texture: You may notice that it has begun to rot if it looks dry and soft with the soggy bottom. You may also see white patches appear which is mold and that is a sure sign it needs to be thrown away.
How To Prolong The Freshness Of Pineapple?
If you've bought a pineapple, you'll probably want to know how to store it.
The good news is that you need to do almost nothing, just put the whole pineapple in the fridge, and it will be good for eating in 3-4 days. In addition, it will last up to 4-5 days if you wrap the fruit in a plastic or paper bag.
It is not a good idea to leave it in the pantry as it will start to rot.
Fresh pineapple is very perishable.
Is it Okay If I Eat Spoiled Pineapple?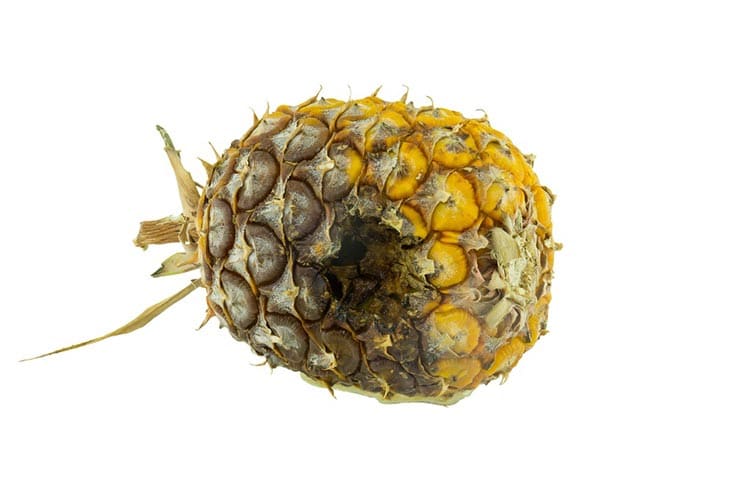 Consuming pineapples when they have gone bad is not recommended.
So make sure to check the pineapple well before you eat it.
Frequently Asked Questions
Can I Freeze Pineapple?
Freezing is an effective method to maximize the shelf life of any food. However, you should only freeze sliced pineapples, not entire ones.
Cut pineapples into chunks and put them in a covered air tight container.
You can also freeze canned fruits, but it's a good idea to put them in a different container rather than freeze them in the original one.
Otherwise, the liquid in the can will expand and there will be a risk of a mess in your freezer.