How Long Does Spinach Last? Get The Answer Right Here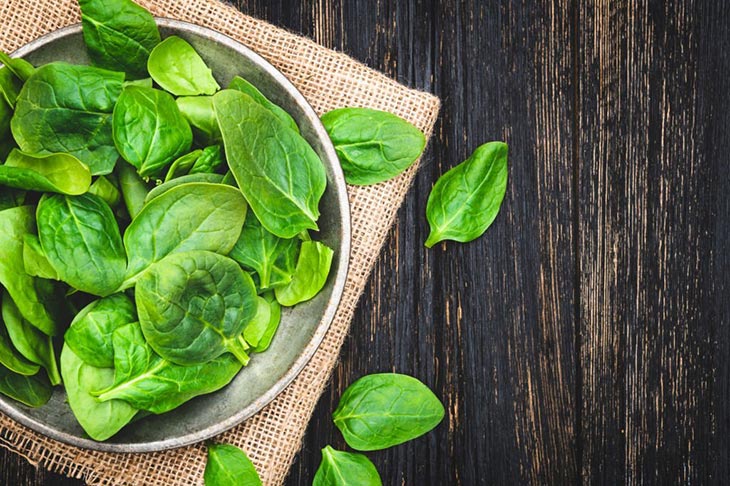 How long does spinach last? Let's get to know spinach first.
Spinach is a flowering plant native to Central and Southwestern Asia and belongs to the Amaranthaceae family.
This green is a nutritious vegetable that is high in vitamins such as vitamin A, vitamin C, iron, lutein, etc.
These above good substances assist the body in fighting risk of lung cancer and inflammation, increase daily level nutrients, lose fat, protect the eyes, strengthen bones and treat measles in children.
We can not deny that the veggie has various benefits for healthy individuals. But if you don't know how to store spinach properly, your green will be harmful to the human body.
No worries too much! This post will brush up your mind, give you clear answers to questions about the theme, and discuss relevant facts. Now is the time to explore new things!
Does Spinach Go Bad?
Before we go through the shelf life of spinach, we'd like to discuss the question: Does spinach go bad?. The short answer is yes.
We may know that spinach leaves are crispy, succulent, and easily bruised. That's why this veggie is easily spoiled, degrading its nutritious value over time.
If you don't consume these spinach leaves for an extended time, they will deteriorate and rot.
As such, the best way is to eat this vegetable as quickly as possible. That being said, just because you store your spinach for a few days doesn't imply it's bad.
That's a good way to ensure that this leafy plant is nutritious, healthful, fresh, and you can avoid throwing away too much of your green vegetables.
How Long Does Spinach Last?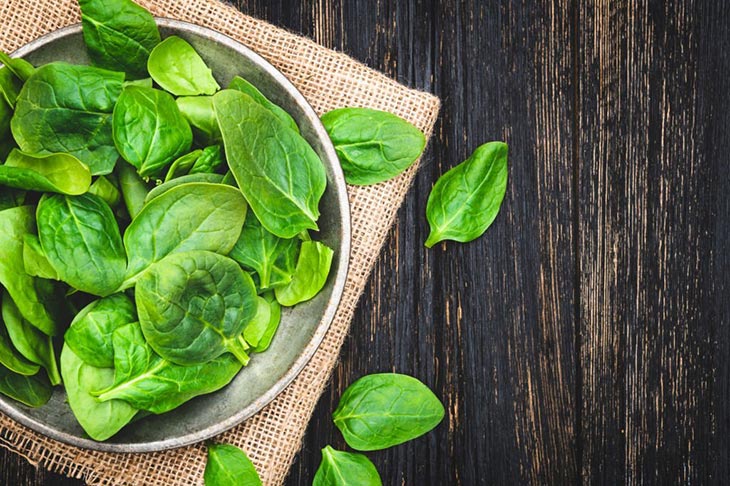 This part will discuss the main point of spinach past expiration date and find the answer to the question "when does spinach go bad?".
Room Temperature
You can keep cooked spinach at room temperature for around 2 hours at conditions from 40 and 140 degrees F.
Thus, you should discard boiled spinach left in the open for more than 2 hours since bacteria will have grown and damaged it.
At 90 degrees F, boiled spinach will only last approximately an hour if placed outside. Meanwhile, you have to use new spinach as soon as possible within one day if you don't store them in the fridge.
In The Fridge
When kept in the refrigerator at under 40 degrees Fahrenheit in a sealed container or plastic zip bag, unopened packaged spinach lasts around 7-10 days.
And, if your greens open, you can keep them for 3-5 days. You can also store fresh spinach for around 5-7 days.
In The Freezer
For the best quality, you can freeze your veggies at 0.4 degrees F. As such, you can help extend their shelf life up to 12 months. You may thaw your frozen spinach before using it.
How To Tell If Spinach Is Bad?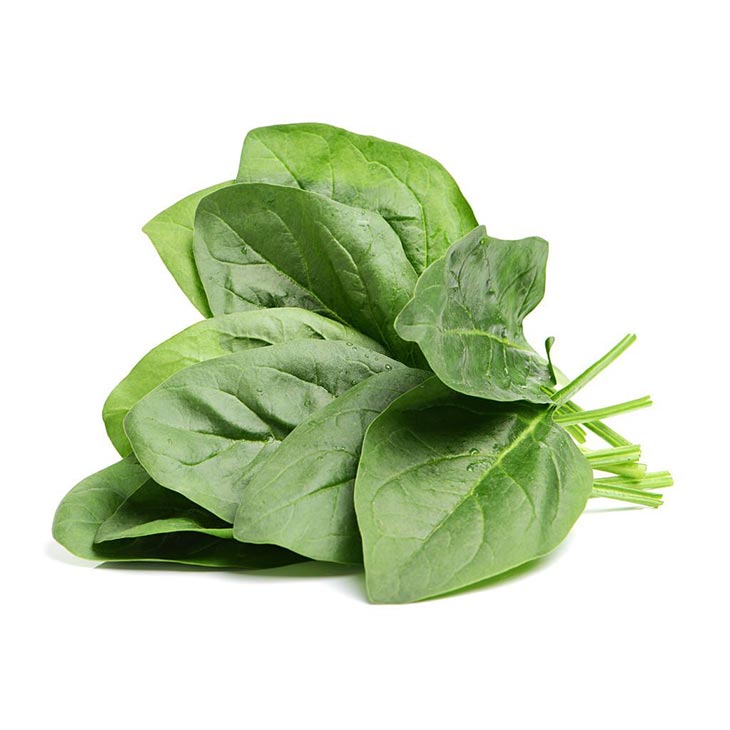 Here are a few signs that your spinach is past its expiration date. To determine whether or not spinach has turned bad, look at the spinach's texture, color, and smell.
Color
Unused or badly kept vegetables provide ideal conditions for developing bacteria. That is the reason they can alter the color of food.
The leaves of fresh spinach are typically light green. If your spinach has become a dark green or yellow hue, it has likely past its prime.
If you observe a strange change in color that has been stored in the fridge for around two weeks, throw the spinach warning out right away to be safe.
Smell
Bad scents and odors emerging from fresh plants are a sure sign that your food has been ruined. Things hit the same for cooked spinach that have been left in the refrigerator for weeks or months.
If you notice an awful smell or a sulfur-like scent, remove that spinach warning immediately. You can also apply this way to recognize the spoilage signs of other foods like corn.
Touch
If the spinach is slimy and has excess moisture, it's rotten. In contrast, fresh spinach will be dry and have resilient leaves and solid stems.
The vegetables became slimy because when moisture is exposed to spinach, it spoils more quickly.
What should we do to spot them turning bad?
In addition to observing with the naked eye, you can touch your veggies before using them. It's a clue that they've deteriorated if they've gotten especially soft in certain areas.
Taste
Come to the last sign for how to tell if spinach is bad. Unpleasant flavors such as a sour or somewhat bitter taste are so strong that it is difficult to swallow.
If you try to cook your spinach warning, be prepared to spit on your food and vomit while eating.
How To Store Spinach?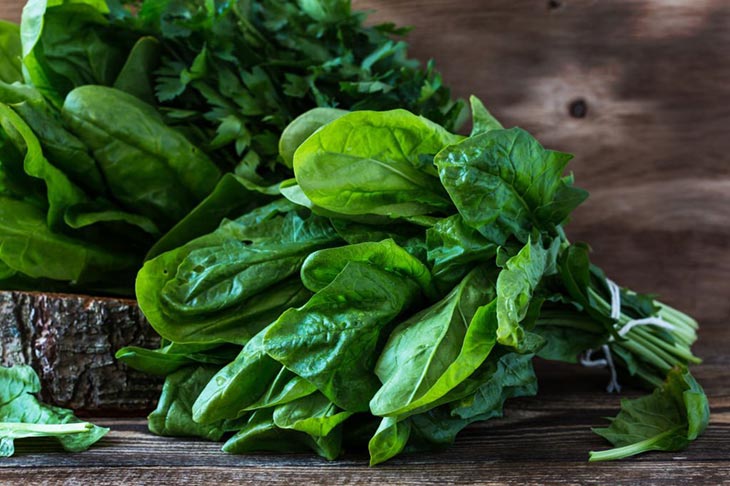 Use The Freezer
How to keep spinach from going bad? If you want to keep it longer than the typical five to seven days, consider freezing your fresh spinach. Doing this, you can follow the brief steps below:
Measure spinach out a portion the same way you would usually
Under running cold water, wash and dry spinach leaves.
Cut broad strips of greens about 1/2 inch.
Filtered water is boiled. Put the veggie for 30 or 35 seconds in boiling water.
Let vegetables cool, and the excess liquid is drained away.
Firmly wrap the leafy greens and place them in containers. Air will escape from the product if it is kept in a bag.
Keep your veggies in the right section of the freezer.
Use The Fridge
When you buy spinach at the market, store it in the refrigerator for 1 to 3 days; if you keep it longer, it will lose its freshness and flavor.
Everyone should avoid putting fresh vegetables with fruit since they emit ethylene. This substance will hasten the wilting of your greens.
Let's go down to grasp tips for storing spinach in the fridge:
Fill a large bucket with liquid and wash the spinach in it, sift the greens with your hands to remove any dirt.
Take the fresh vegetables from the dirty water.
Under running water, wash the branches thoroughly once again.
Dry spinach with clean kitchen towels, dry towels or flake the veggies.
Place the leafy greens on top and wait 20 minutes for the droplets to dry fully.
Related Questions
What Happens If You Eat The Expired Spinach?
Eating expired spinach can induce gastrointestinal symptoms such as nausea, stomach pain, and diarrhea because contaminated spinach can transmit hazardous germs such as E.coli, Listeria, etc.
Why Does Spinach Get Slimy?
Fresh spinach will be dry and have bright green, sturdy leaves. If you expose your spinach to humidity, it will spoil quicker and become slimy, which you will not want to eat, even if you have cooked it beforehand.
When the spinach is slimy and moist, it has gone bad. In such an instance, you'll throw your spinach away to make sure the risk factor does harm your health.
That is also one of the helpful documents for individuals who wonder the question "how do you know if spinach is bad?".
Can You Put Old Spinach In A Smoothie?
Yes is our fast response. Although your spinach is past expiration, you have to make sure the veggies are still in good condition, such as not getting slimy, rot, and offensive smells.
You may mix your frozen spinach with other fruits in a blender. As a result, your wilting spinach will be changed into a healthy smoothie.
Following the holidays, many people are concerned about their health, particularly their weight gain.
There are good documents for individuals who want to control weight by using a banana in conjunction with old spinach, then add some chia seeds for protein.
Or if you're seeking a refreshing beverage made with frozen spinach, the spinach mixture with apples and pears is a must-try.
You may use the drink for a long time to help you lose weight and improve your skin and maybe avoid risk of lung cancer.
In the summer, it's best to try with ice. Keep it in the fridge overnight if you don't finish it.
Can You Eat Spinach Past Use By Date?
Like many other veggies, spinach has a sell-by date stamped on the package. Surprisingly, an unopened bag of spinach can be edible for up to a week after the date has passed.
Recap
To recap, you already know the answer to "How long does spinach last?" Remember that the time it takes for your spinach to go bad is affected by various factors, including room, refrigerator, and freezer temperature.
Fresh spinach is good for preventing lung cancer risk and enhances vitamins for your body. However, if your greens are past the use-by date, you should throw them away for the sake of healthy individuals.
We also hope our findings will help you know how to store your spinach fresh and useful in your cooking process.
If there are any questions regarding this topic, please feel free to leave a comment, and we'll be glad to assist you further.