How Long Does Tahini Last?
Even people who are not really into tahini have to admit that certain dishes can't be delicious without this sauce.
The nutty, creamy, rich sludge can boost the taste of baked items, soups, and stews. Apart from that, it can serve as a delicious dressing or snack.
The beauty is that you can store the sauce for quite a long time, and it's still in good use. But, how long does tahini last, to be exact? Does it go bad? Find out below!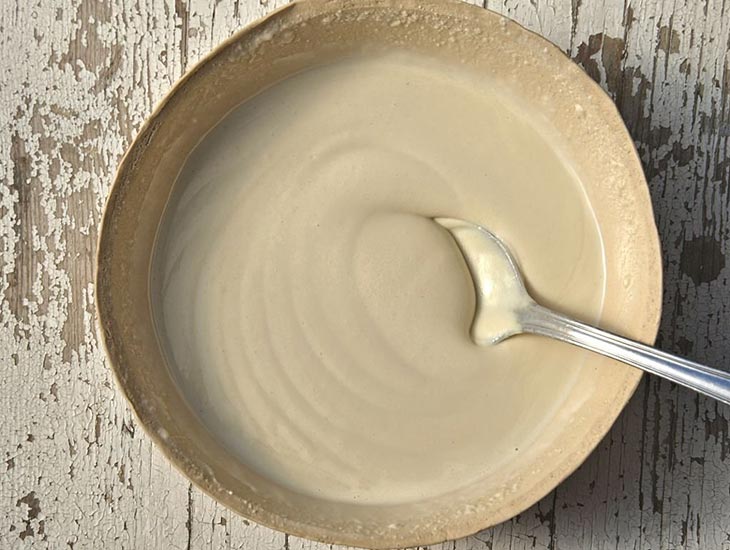 What Is Tahini?
Tahini is a paste made from toasted ground sesame seeds. It is a staple ingredient in Middle Eastern and Mediterranean cuisines and is commonly used as a condiment, sauce, or ingredient in various dishes such as hummus, baba ghanoush, and falafel.
Tahini is a good source of healthy fats, protein, and essential vitamins and minerals like calcium, iron, and magnesium. It also contains antioxidants and anti-inflammatory compounds, making it a nutritious and healthy addition to your diet.
Tahini can be found in most grocery stores, usually in the international or specialty food sections, and is also available online. It comes in both raw and roasted varieties and can be used in sweet or savory dishes.
How Long Does Tahini Last?
Store-bought sesame paste can last for 1–2 years from the manufacturing date and stay good for several months past this date.
After opening, expect to use it within 5–6 months or until it approaches the printed expiry date.
For the homemade sauce, it's generally safe to use in four weeks refrigerated.
That is the gist! Now, time to delve into detail!
After Opening
Once you open the jar, fresh air will leak into the content inside, accelerating the quality deterioration process, yet not much.
So, how long does open tahini last? Some brands suggest using the products within one year since opening, while some recommend simply following the printed expiry date.
Generally, the store-bought sauce is pretty stable since it consists of all antioxidants in sesame bran. Those antioxidants help the paste stay safe and retain quality for months.
This duration may vary, depending on the brand. Yet, most products will be good to use even when they pass the printed expiry date for a few months.
"Expired" Tahini
Products from different brands have different lifespans. Some last for 18 months or one year, whereas others last for a more prolonged time of 2,5-3 years.
Many of you don't know that the printed date suggests the best time to stop using the product, not the time when the content is no longer safe to use. It's not about safety but food quality.
Brands only inform you how long their products retain the highest quality.
It doesn't mean the sauce will spoil or go bad past the date – the same goes for peanut butter and olive oil – a substitute for butter extract.
Like open cans, it's hard to answer the question, 'how long does unopened tahini last past the expiration date?' Usually, it can retain the quality for six months or even more.
Homemade Tahini
How about a homemade condiment? How long does homemade tahini sauce last? When it comes to homemade sludge, things slightly change.
Store-bought products are bacteria-free since they have to go through an extreme temperature during the manufacturing process to destroy any microbes.
That's pasteurization, which home cooks can't do at home. Thus, it's advisable to store homemade condiments in the refrigerator.
How long does tahini last in fridge? Usually, homemade sludge can stay good for four weeks from making.
After that, it might be OK to use if you don't accidentally expose it to any bacteria. But you can never know, right? So, look before you leap!
Does Tahini Go Bad?
Though the sauce will not go bad quickly, there will come the day when your condiment dries out or goes rancid. The less paste left in the jar, the longer it can last.
But if your sludge is pretty old (six-plus months past the expiration date, for example), the taste won't be pleasant. While that doesn't necessarily mean it's gone rancid, you'd better discard it.
Even when the paste looks quite OK, the quality may no longer be good.
Unsafe sludge doesn't need to be thoroughly dry, but it is just drier than you would usually like it to.
How To Tell If Tahini Has Gone Bad?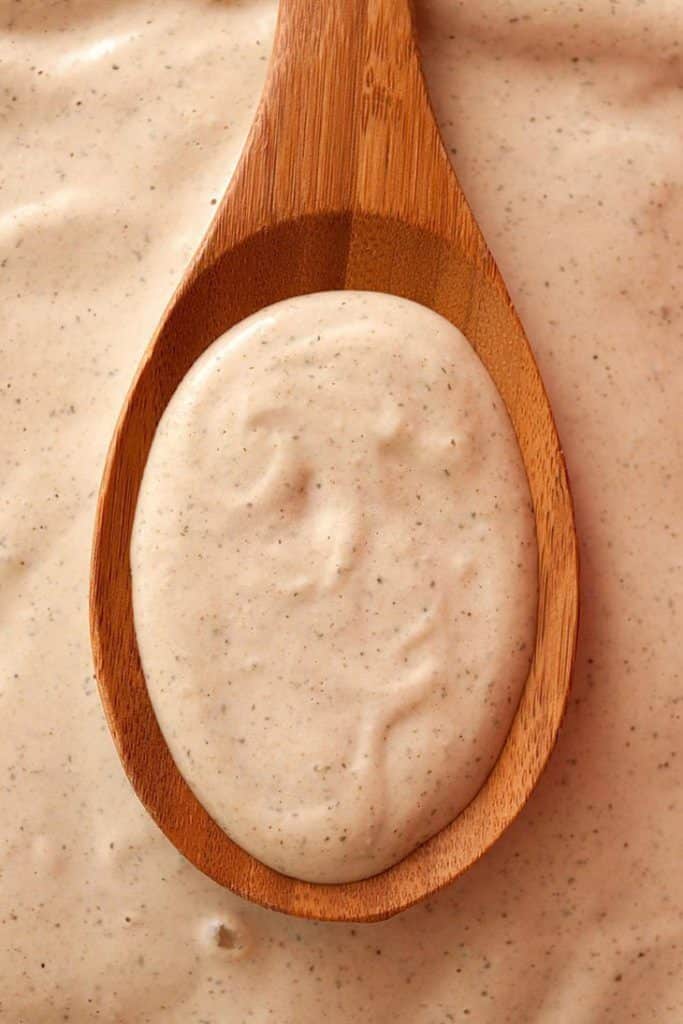 Rancid Smell
The annoyingly foul smell is the first red flag you'll most likely notice when standing near any spoiled food. Tahini is not foreign to this, since it'll develop a rancid smell when spoiled.
It's typically sour, bitter, or metallic, but occasionally, the aroma can be soapy or crayon-like.
Unpleasant Taste
Another evident sign of spoiled sesame sauce is the odd taste. Of course, don't taste it once you notice the unusual smell.
Yet, if it looks and smells OK, but you still want to be sure about the quality, taste a tiny amount only.
It'll taste overwhelmingly bitter if the sludge has gone bad, like expired cooking oil or petrol.
Hardening
Like tomato sauce or peanut butter, this condiment will harden and lose its freshness and smooth consistency once it has spoiled.
If your paste has been too long and exposed to other elements many times, you'll notice this.
Mold
Fungi and mold on foods are always warning signs. Though the oil in this paste makes it hard for mold and fungi to grow there, it doesn't completely prevent mold growth.
A tip is to inspect the jar's lips and surrounding area exposed to moisture and air – the ideal environment for mold build-up.
Don't just rub the fungus spores off and continue consuming the sludge. It's better to discard that moldy bottle right away.
How To Store Tahini Properly
Use The Pantry
While many people store their sesame sauce in the fridge as a habit, and there's no problem with this, we highly recommend placing it in a kitchen cabinet or pantry.
This sludge requires a dry, cool environment, away from humidity, heat, and direct sunlight.
Ensure to seal the jar tightly to avoid oxidation – a cause of rancidity.
Refrigerate
If you make your condiment at home, we advise you to refrigerate it right after finishing and consume it within a couple of weeks.
If your living place has warm weather or it's summer now, refrigeration is an intelligent choice.
Just note to seal the jar tightly before putting it in the refrigerator to prevent mold and moisture from growing.
Use A Good Storage Container
It's necessary to store sesame sauce in a tightly sealed (airtight) container, so oxygen, moisture, and contaminants don't have a chance to build up.
Even a tiny amount of moisture can harm the condiment, so check the jar lid after use.
Neighboring foods' smells may also affect the paste, so remember to cover the container carefully to retain the sludge's maximum freshness.