How Long Does Teriyaki Sauce Last? Do You Know?
How long does teriyaki sauce last? The exact answer depends on storage conditions or methods of processing this sauce.
If you give it proper storage after you open it, such as refrigerating or freezing it, it can last long.
You can enjoy the fresh and tasty sauce. Besides, store-bought sauce has better preservation and longer usage than homemade one.
Teriyaki sauce has a lengthy shelf-life due to some of its ingredients. Still, it can spoil if you don't preserve it carefully or seal the bottle lid and keep it out of direct sunlight.
We will explain this sauce's lifespan and answer the related questions about the time of using it in this article. Continue reading to learn more!
Can Teriyaki Sauce Go Bad?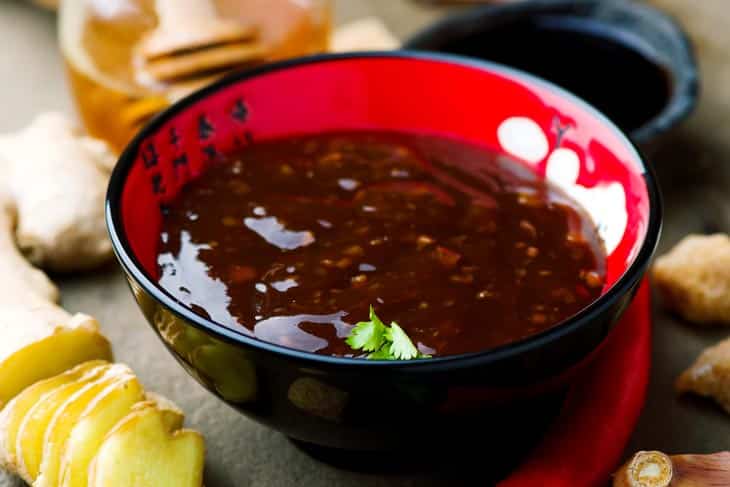 Does teriyaki sauce go bad? Yes, it does. Teriyaki sauce doesn't last forever. It can get spoiled when you don't refrigerate it or use the other preservative methods.
When you buy a teriyaki sauce bottle, double-check if it is original and protect it from damage.
A teriyaki sauce bottle can exist for 3 years at large (normally 1 year) if you don't open and properly store it.
Yet, it is easy to get spoiled if you open and use it. Thus, you need to store it in the refrigerator to maintain a fresh quality and good taste for the longest time, about a couple of months or years.
When you want to consume the full contents of the bottle in a short time, the storing methods can be different a little. You can use it for your meal and keep the rest in the freezer or fridge.
Keep it in the fridge to preserve its freshness when you don't use it up. If it gets an unusual smell, bad taste, poor texture, or developed mold, discard it immediately.
How Long Does Teriyaki Sauce Last?
A teriyaki sauce unopened bottle can last for more than 3 years if you keep it in the fridge (1 year for opened jars). It can last for 3-6 months on the shelf before losing its freshness and flavor.
Teriyaki homemade sauce will keep fresh in the freezer for 2-3 months and 2-3 weeks in the fridge.
How Long Does Teriyaki Sauce Last On The Shelf?
How long can you leave out teriyaki sauce? After opening, bottled teriyaki sauce can last on the shelf for about 3 months.
The producers added the preservatives to help it extend its shelf life. However, they recommend refrigerating after you open.
Unopened teriyaki sauce bottles can last up to 6 months at room temperature on the shelf.
This sauce includes the soy sauce, which is heavy in salt and keeps it fresh for a longer time in the kitchen cabinet.
The homemade teriyaki sauce only lasts for a short time, about a few days on the shelf at room temperature. It comprises perishable ingredients with fresh ginger that go bad quickly.
How Long Is Teriyaki Sauce Last For Once Opened?
Teriyaki marinade can exist about 2 to 12 months after you open it. Yet, this time relies on how properly you seal it and how well you preserve it in the fridge or freezer.
Teriyaki sauce has an expiration date that tells you about the best period of eating or using it. Thus, you need to check this date on the bottle for the best usage and highest food safety.
Eating this sauce out of the expiration date can not give you good taste and peak quality.
Preserve your opened teriyaki in the refrigerator; it can last longer and taste better. Don't keep it in the pantry because it will only last a couple of months.
Also, store the opened sauce in a dry and fresh place away from the sunlight to avoid it reducing quality fast.
How Long Does Teriyaki Sauce Last In The Refrigerator?
Unopened jars can last about 3 years should you put them in the refrigerator. At room temperature, teriyaki sauce can exist for half of a year if still fully wrapped.
It is not necessary to preserve it in the refrigerator. However, it will be fresh for 3 years or more if you refrigerate it.
Like other types like hot sauce, an unsealed bottle can last more than a year in the refrigerator.
If you use a small amount of this sauce every time and don't use it frequently, the best way is to refrigerate it.
You can keep homemade teriyaki sauce in the refrigerator for around 2 to 3 weeks.
Keep an eye on it for symptoms of spoiling, as this estimated time may change depending on the components you used to make this sauce.
How Long Does Homemade Teriyaki Sauce Last?
How long is teriyaki sauce good for when being homemade? Unfortunately, homemade teriyaki sauces only survive a few days if you keep them in your pantry.
You can serve the homemade teriyaki sauce with different recipes. If you put it inside an airtight jar in the fridge, it can last about 2-3 weeks.
How Long Can Teriyaki Sauce Last In The Freezer?
You can prolong your teriyaki sauce's shelf life by preserving it in the freezer. Store-bought teriyaki sauce can last a long period with the additional preservatives, so it seems like freezing is redundant.
On the other hand, you can keep the homemade teriyaki sauce in the freezer for 2 to 3 months.
A freezer is an ideal option if you want to prepare and stock a large amount at once rather than producing a new recipe whenever you crave for the sauce.
Wait until the freezer gets cold and put the sauce in it. For homemade type, put it in an air-tight jar.
When in need, you can thaw it and marinate your foods, such as chicken, meats, or seafood in this tasty sauce.
How Long Does Fresh Teriyaki Last?
The fresh teriyaki sauce can survive about 2 or 3 weeks if kept in the fridge. Store-bought types are more long-lasting.
Although the taste of this marinade decreases over time, it lasts an extended time. The fridge is the optimal choice to protect the freshness of this sauce once you open the bottle.
How To Tell If Teriyaki Sauce Is Bad?
You can observe the symptoms below, including appearance, odor, and taste, to detect the teriyaki sauce goes bad:
For appearance, you will detect the dark brown color and the crushed garlic or abnormal residue from solid components if the fresh teriyaki sauce gets spoiled.
Should you see a change in the color or the ingredients, it is time to throw it out.
Besides, mold can develop underneath the bottle cap or on the exterior of the marinade. This is the most visible sign of spoiled sauce.
Discard the teriyaki marinade if you find white, green-blue, and fuzzy black dots.
The fresh teriyaki marinade features a gingery and sweet fragrance. It gets spoiled if its scent is sour like vinegar after opening a bottle.
Regarding taste, the fresh sauce should be pleasantly sweet with ginger flavor and distinct soy touch. If the sauce bottle has a terrible flavor, it is unsafe to consume and not delicious to eat.
Does Teriyaki Need To Be Refrigerated?
No. Teriyaki sauce does not require refrigeration before or after opening. Yet, refrigeration can assist in extending its taste, quality, and freshness, flavor satisfaction after you open the bottle.
Wine, vinegar, and soy sauce being natural preservers are major ingredients in the recipe of teriyaki sauce. Thus, it does not need to be refrigerated.
You still keep it at room temperature for the great taste and texture.
When you buy a bottled teriyaki marinade, you don't need to store it in the fridge. However, it needs to be refrigerated if you have homemade teriyaki sauce.
What Happens If You Don't Refrigerate Teriyaki Sauce?
If you don't refrigerate the opened sauce, its texture, odor, and color can not survive for a long time. It can alter its freshness and quality.
Yet, you can still serve it with your favorite foods if you properly store it without the signs of spoilage.
One of the main ingredients of this marinade is soy sauce. It is easy to alter its flavor and freshness once it touches the room temperature.
So, refrigerating the sauce is a good method to preserve and prolong its quality and flavor.
When properly preserved in the fridge, you can consume an opened teriyaki sauce bottle after it has passed its expiration date.
If you keep it in your pantry or cupboard, it will exist for 3 to 6 months before degrading its flavor or freshness.
You also keep teriyaki sauce in the fridge after eating it to preserve its quality and flavor for a long time.
Conclusion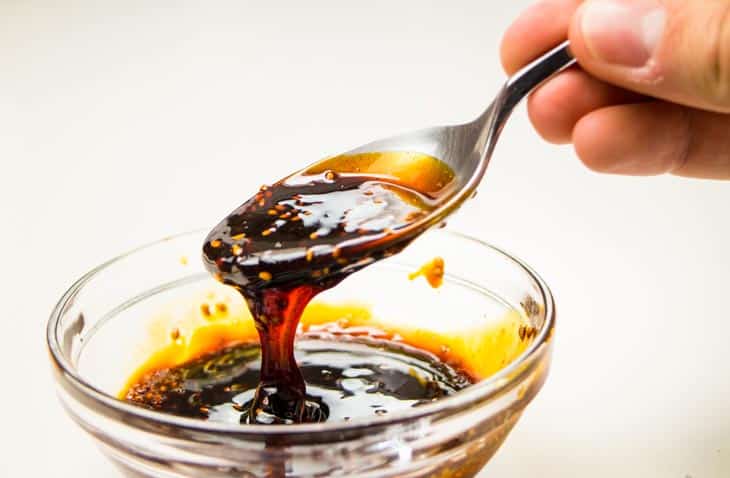 Now, you answered the question, how long does teriyaki sauce last? Teriyaki marinade has a three-year shelf life if you preserve it properly.
To extend the shelf life of teriyaki sauce after opening it, keep it in the fridge or freezer. If you keep it in an airtight jar on the counter, it will last 3 to 6 months.
Don't eat if the jar's expiration date has passed due to changing the taste, color, or texture.