How Long Does Velveeta Last: Tips To Make It Last Longer
Velveeta cheese is the first thing that pops up in many people's minds whenever they see the terms "casserole" or "melted cheese."
It is used in macaroni and cheese, pasta, and grilled cheese sandwiches, but it may also be used in other dishes.
Outside the United States, however, few people are familiar with this type of cheese. If you're not among them and have recently purchased a package of this American cheese, you may be wondering: "How long does Velveeta last?"
Well, you have come to the right place. We'll discuss Velveeta cheese and answer questions like, "Is it actual cheese, does it go bad, and how to store it to extend its storage life?"
What Is Velveeta Cheese?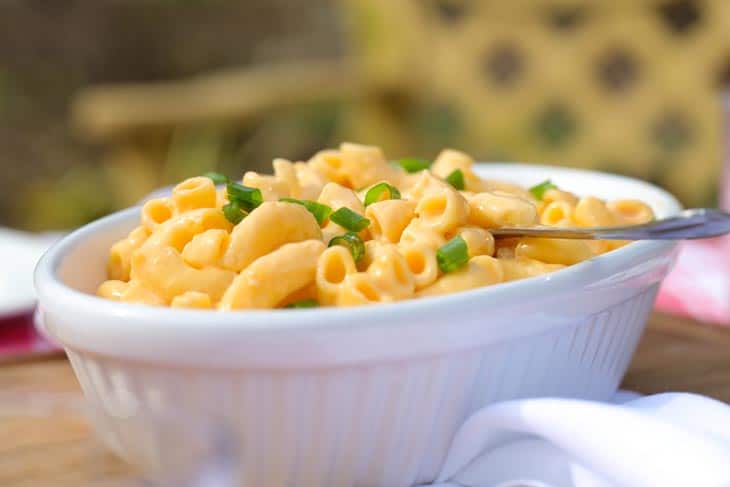 Definition of Velveeta
Velveeta is a renowned processed cheese product with a smooth, silky texture, mild milk taste, and unique orange color.
It was created in 1918 as a solution to save wastage from the broken cheese wheels at the Monroe Cheese Company.
Velveeta is not real cheese, but more like a "prepared cheese." Based on the FDA, the required stipulation must include no less than 51% cheese and the least moisture content, spreadability temperatures (no less than 70 F), and fat level.
Velveeta excels at melting, which makes it a queso dip, nacho cheese dip, or Velveeta cheese dip. In fact, it's perhaps best known as a cheese sauce for creamy cheese sauce.
Similar to cheddar cheese, this one is softer, silkier, and has a milder flavor. It's easy to cook using Velveeta, and the dinner side dish tastes fantastic.
That is why Velveeta has been many people's beloved cheese products for many years.
Shelf Life Of Velveeta Cheese
Velveeta cheese has a longer shelf life than typical ones, like Blue cheeses, since it is a well-processed dairy product containing preservatives.
The shelf life of an unopened package of Velveeta cheese is normally approximately six months from the date of manufacture.
As is customary, the use-by, sell-by, or best-by dates on the label of the boxes of Velveeta should be followed.
Of course, because it's a prepared product with extra preservatives, it'll probably survive longer than that with the proper storage method.
How Can You Tell If Velveeta Has Gone Bad?
Does Velveeta Cheese Go Bad?
Yes, although Velveeta is more pasteurized than natural cheese, it can eventually go bad. However, determining whether it has gone bad or not might be challenging.
When the cheese begins to lose its taste, most people simply discard it. The truth is that blocks of Velveeta do not always "go bad."
It only keeps getting worse till it's no longer usable. Each person may have their own criteria for determining whether something is no longer excellent.
Warning Sign That Tells Your Velveeta Has Gone Bad
Fresh Velveeta cheese is difficult to mold; while it is feasible, you may not realize much more of a shift in overall appearance through time.
Still, you'll undoubtedly notice some differences in flavor and texture. Here are some things to look for to discover bad Velveeta cheese!
When your Velveeta cheese is soft and has a smooth texture and light yellow color, you know it's fresh and edible. If there are any discolorations or any sign of mold on the cheese's surface, you should probably throw it away.
Signs of mold are unlikely to form on your Velveeta, but it can happen. If you observe an unattractive or unappealing change in texture, we recommend tossing it.
Instead, find other alternatives like Emmental cheese or its substitutes to replace.
Any strong odors or unpleasant smells indicate that your Velveeta cheese has gone bad and should be discarded. The smell test is especially simple. When your brick of Velveeta is new, it has a subtle smell.
You should dump it if it emits strong scents unexpectedly. Do the bad odor test before the taste test to see if it lacks flavor.
A nibble won't damage you if it doesn't have a bad odor. You can eat the cheese if the taste test is OK.
Can You Eat Expired Velveeta?
If your Velveeta cheese has gone beyond its expiration date or best-by date, it is still edible. Yet, you shouldn't eat it after an extended period of time.
It should be eaten within two months of its best-by date. If the Velveeta cheese is moldy, never take it!
How Long Does Velveeta Last?
How Long Does Unopened Velveeta Last
How long does Velveeta last, you ask? Unopened Velveeta cheese may be stored for six months if the package isn't damaged or opened.
Six months is an unusually long period for a block of cheese, especially one that belongs in the refrigerator with the airtight method.
Unopened packages of Velveeta is a manufactured cheese product with a bunch of preservatives. It may therefore be stored for longer periods without becoming rancid.
Of course, because it's a prepared cheese product with preservatives, it'll probably survive longer than that.
However, because Velveeta cheese contains a lot of preservatives, it may last a longer time on the shelf than ordinary cheese.
Once Velveeta cheese has been opened, it must be kept refrigerated. The Velveeta cheese brick is protected from germs and spoiling by the unopened packets, but the product is often more prone to spoiling once opened.
An unopened pack of Velveeta normally preserves quality for around six months beyond the manufacture date, but it's always best to check the packaging for the use-by date.
Apparently, due to the preservative ingredient, the cheese can effortlessly last several weeks beyond the expiration date while maintaining its quality.
How Long Does Velveeta Last After Opened?
Velveeta is usable for yet another eight weeks after being opened if used as recommended. Don't worry about the cheese going bad; it probably will not happen in a couple of days or weeks.
Packaged foods steadily degrade in quality over time until they expire. Eat it for as long as you enjoy the cheesy flavor and quality.
The information is readily available on the packaging, so double-check yours to see if anything has changed.
It's also worth checking the label of your Velveeta cheese because it can be somewhat different.
Everything changes as you unwrap your Velveeta. While it will still have a long shelf life, it does alter the situation.
You'll need to plan ahead of the time frame to store your Velveeta after opening it in separate containers or air-tight containers.
How Long Does Velveeta Last In The Fridge?
As previously indicated, after a packet of Velveeta cheese has been opened, it must be kept refrigerated.
The simple idea is to cover or double wrap the cheese tightly so that it does not absorb any air from the refrigerator.
It will solidify as a result of the air, and you will have to throw it away or chop pieces off.
You may also place the package in a plastic bag or a freezer-safe container and seal it to make it airtight.
This simple idea may just make it last for a longer time in general, avoid air bubbles or water and maintain the flavor better.
Even if you keep your Velveeta cheese in the fridge, it is usually suggested that you eat it all within eight weeks.
How To Store Velveeta Cheese?
How To Store Velveeta Cheese Properly
Velveeta cheese, unlike other regular cheeses, has a unique storage mechanism.
Since it is a processed and pasteurized cheese, making spoilage much more difficult. Even for longer-lasting items, however, decent food storage practices are required.
You should keep your Velveeta cheese in a cool, dry place, such as a cupboard, or pantry fridge, away from sunlight or direct.
After being opened, it should be refrigerated to slow down the process at which the quality degrades.
Keep in mind to firmly cover your Velveeta cheese to prevent it from being exposed to frigid air trapped. This will keep the surface of the cheese from solidifying.
Avoid freezing the cheese since it will change the texture and consistency of the original product.
If freezing is your only choice before it degrades, it might still work. When you melt everything together, it really shouldn't matter.
Tips To Store Velveeta Cheese
Check out the tips below for keeping your Velveeta smooth and buttery.
Keep In A Sealed Bag
Velveeta cheese should be stored in sealed bags for the easiest method of keeping it soft.
It will work just fine in a secure place, such as with a counter, in which the bag will not be damaged. This is suitable for temporary storage.
You can also store your Velveeta cheese in an airtight Ziploc bag, a plastic bag, an airtight container, or a food metal container.
This provides greater protection and ensures more consistent storage. Make a note of what was inside the box, so you don't overlook it.
Add Moisture
Include a piece of bread or fresh fruit to add moisture preservation to either of these approaches.
These will aid in retaining moisture within the package. If you live in a hot climate, this is beneficial.
Freeze Your Velveeta Cheese Afterwards
You should freeze the Velveeta cheese after you have prepared meals with it.
It is suggested that you freeze Mac & Cheese or other savory dishes as well. Make doubly sure to wrap your dish with aluminum foil or heavy-duty freezer bags.
How To Thaw Velveeta Cheese?
If you wish to use the frozen Velveeta cheese, plan ahead of time because it will need to defrost. Follow the steps below to thaw Velveeta cheese for your dinner side dish.
Step 1: To thaw the cheese for several hours or overnight, remove the original wrapping and take it from the freezer to the fridge overnight. It's important not to re-freeze Velveeta cheese that has previously been defrosted, as this might have negative consequences.
Step 2: Wrap the cheese in plastic wrap to keep it moist. Remove the wrapping when it has thawed. The cheese's texture may have altered slightly.
Step 3: Put the cheese in a saucepan, and melt it at low heat, constantly stirring to combine all the ingredients.
Conclusion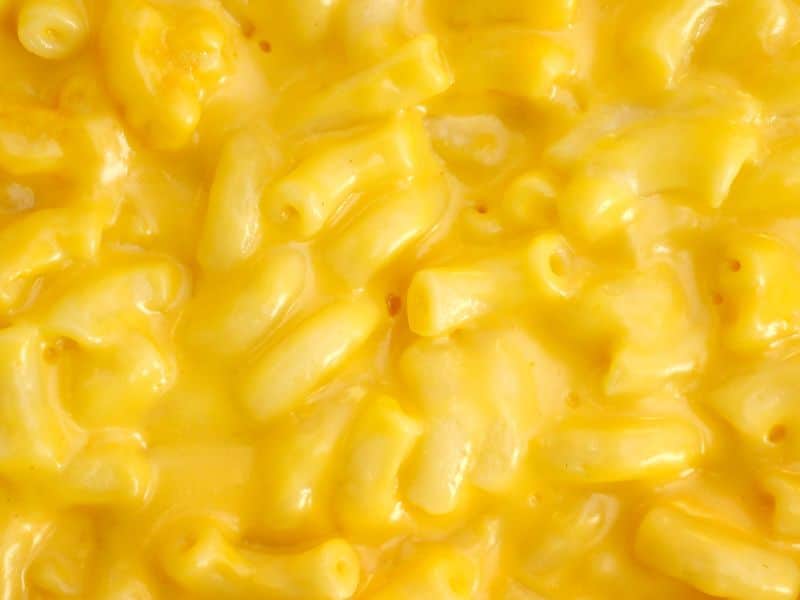 Velveeta is a popular cheese that has been processed to keep it fresher for longer than regular cheeses. We hope that after this article, you have acknowledged how long does Velveeta last.
Velveeta has a rather long shelf life if properly stored. If you follow the directions in this article and on the package, your food will be just fine.
Furthermore, if it appears to be suspect, doing a little sniff and taste test before using it in a recipe won't hurt.