How Long Is Parsley Good For? How Can It Be Preserved?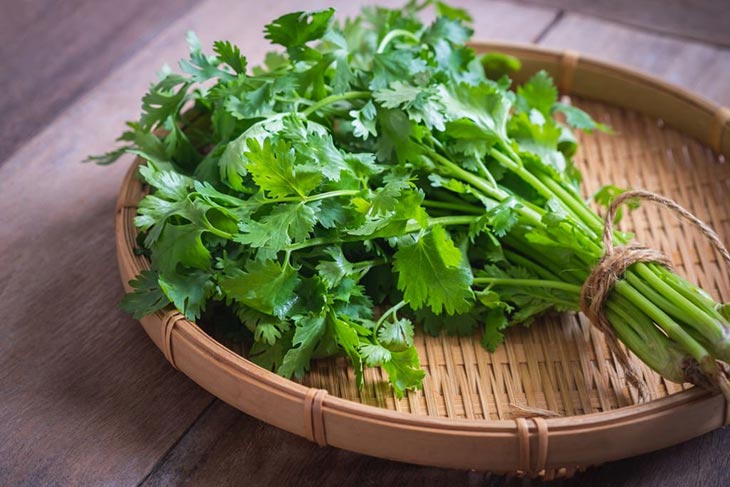 The flowering plant parsley is native to the Mediterranean. This herb has a high nutritional value and is widely used as a fresh culinary herb or dried spice that goes well with numerous recipes prior to food preparation.
But, how long is parsley good for? How do you keep fresh parsley fresh for a longer time? We will suggest it to you right now.
How Long Is Parsley Good For?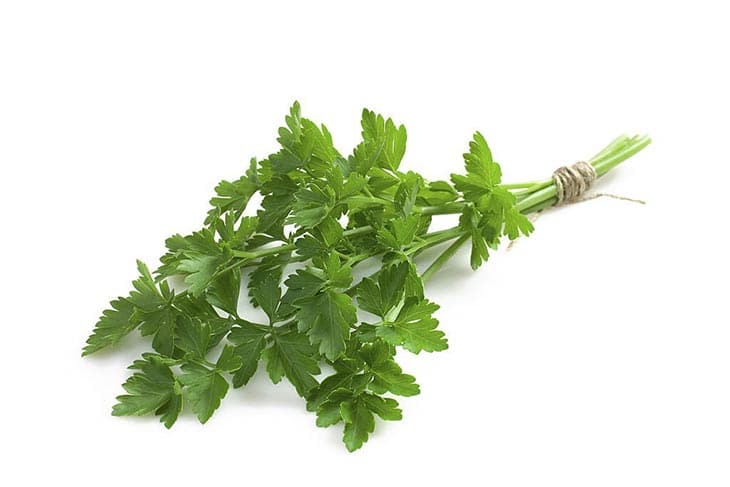 How long does parsley stay fresh? When raw, parsley has a very short shelf life. It wilts within a few hours of being picked.
However, this plant can be stored in various ways, and the method you use to store it will determine how long its shelf life will be.
When stored in a sealed plastic bag, fresh parsley has a very short shelf life of 5 to 7 days.
If you grind and dry it, it can last for 2 to 3 years. Dried parsley has a long shelf life if stored in a cool, dark place and an airtight container. Any moisture will cause mold to grow on it.
You can, on the other hand, freeze chopped parsley for up to a year.
If you choose to freeze this herb, keep in mind that it will keep almost indefinitely. That is, the flavor will last for a long time, but after about three years, it may be best to discard it.
Some Methods For Preserving Parsley For A Longer Period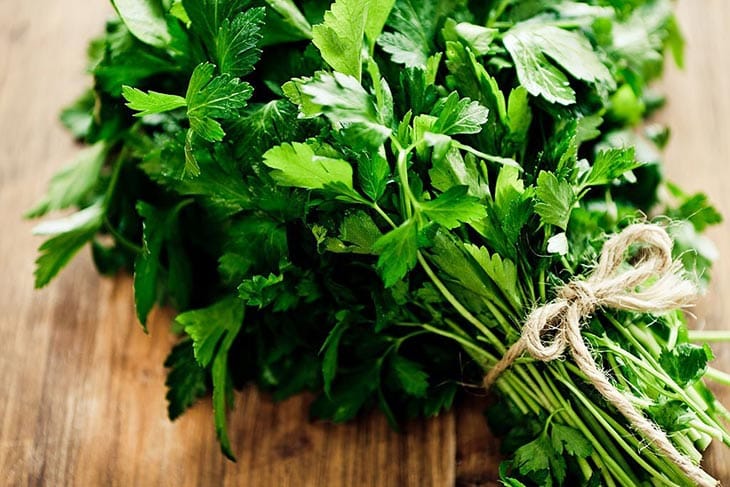 How to store fresh parsley long term?
Like other food preservation methods, you should clean the herb before applying any storage method. After rinsing the parsley with cold water, shake it gently to remove any excess water from the leaves.
Next, please refer to some of the methods we have listed below to help you preserve parsley for a longer period of time.
1. Keep It In Refrigerator
Should parsley be refrigerated? This answer is absolutely yes. If you want to keep the parsley shelf life longer, store it in the fridge.
How to keep parsley fresh longer in the fridge? In this way, remove the stems from the parsley and chop them into small pieces. Place those pieces on a plate or tray and refrigerate. Finally, toss the parsley gently every day to ensure that they dry evenly on all sides.
How long does parsley last in the fridge? With this method, it can help you keep your herb fresh and wilt-free for 3-5 days as retain plenty of moisture for your parsley in a short time
2. Blanching and Freezing
How to store fresh cut parsley? Freezing is the best option for this question. It can be preserved and used within 4-6 months. Make sure that the freeze gets cold properly before putting the herbs inside.
1. We'll blanch it in boiling water to preserve its color and flavor. Cool the parsley by immersing it in cold water or air dry.
2. Remove the stems and finely chop them with a knife.
3. Fill each compartment of an ice cube tray with chopped parsley and a little water. Freeze the ice cubes for at least 24 hours or until completely frozen.
4. When storing parsley in the fridge, place those ice cubes in a freezer bag or another freezer-safe container.
3. Air Drying
Air drying is another method for extending the life of your parsley.
1. Make parsley bundles by tying their stems together with string.
2. Cover each bundle of parsley with paper bags to prevent dust and sunlight from it while it dries. Allow enough airflow around each bundle to prevent mold growth. Check each bundle regularly to ensure there is no mold growth.
3. Then, either indoors or outdoors, hang these bundles. Choose a location that is free of moisture, animals, and birds. Tie the bundles tightly, so they don't blow away.
4. When the leaves are crumbly, they are ready to be stored in an airtight container in a cool, dry place.
4. Oven Drying Parsley
1. Spread the parsley leaves on a cookie sheet lined with parchment paper.
2. Set your oven to the lowest heat setting and place the parsley cookie sheet on the top rack. While the herb is drying, make sure there is enough airflow around the cookie sheet.
3. Check the parsley on a regular basis to ensure that it is not burning. It should be dry in 2-4 hours. Remember to keep it in an airtight container.
5. Drying with a Dehydrator
1. With a dehydrator, heating it to 95–115 °F (35–46 °C) is advisable.
2. Then spread the parsley equally on a tray, leaving space around each sprig to allow air in the dehydrator to circulate evenly.
3. Monitor the parsley every now and then and remove it as it's dry.
4. Place the dried parsley in an airtight container to keep it fresh. Store it in a cool, dry location.
6. Drying with a Microwave
Besides using the microwave to steam spinach, you can use a microwave to preserve parsley.
Firstly, place a single surface of parsley leaves on a paper towel and place it on a plate. Then, using another paper towel, cover the leaves. Wait for the leaves to dry after microwaving them for 30 seconds.
And again, dry parsley should be stored in an airtight container in a cool, dry place.
How To Tell If Parsley Is Bad?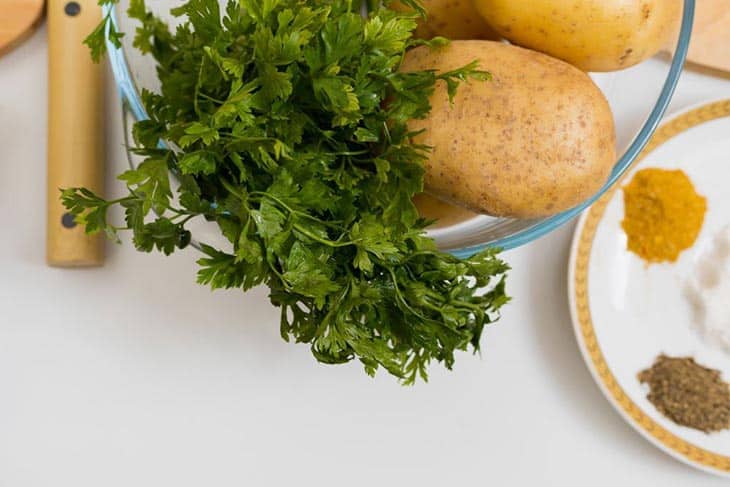 Consuming spoiled parsley can lead to serious health issues such as liver and kidney failure. As a result, determine: does parsley go bad? Is it fit for use or should be discarded?
If the plant exhibits any of the following characteristics, you can easily tell the difference.
Color: The leaves have turned yellow or brown. Both of these situations show that your herb has passed its prime.
Appearance: If the leaves become slimy and soft, it indicates that the parsley is no longer fresh.
Odor: An unpleasant odor is also a sign that your parsley should be discarded.
FAQs
Can you use expired dried parsley?
Is it safe when we use dried parsley flakes after the "expiration" date on the package?
No, because some packages of dried parsley flakes won't spoil, but they will lose potency over time and will not flavor food as expected – Instead, we should use it while it is still in the recommended time.
What can I make with dried parsley that has been sitting around for a while?
Using an ice bath to stun them.
The cold water will resurrect the herbs. Depending on the herb and how wilted it is, this could take anywhere from 15 minutes to an hour.
The herbs are ready to use once they have risen to the surface and appear perky and bright green.
What happens if you consume contaminated parsley?
Contaminated parsley contains the bacteria E.coli, an organism that can cause foodborne illness in a person who consumes contaminated food.
Symptoms of infection may include stomach cramps, diarrhea, and vomiting. Mainly affects the elderly, children, and people with weakened immune systems.
Most otherwise healthy adults and children become seriously ill only in rare cases.
Conclusion
So how long is parsley good for? It all depends on how you intend to use and store it. And the time span can range from 5-7 days to 2-3 years.
Use this comprehensive article on parsley shelf life and related Do's and Don'ts as a handy reference whenever you need it.