How Long Does It Take To Boil Duck Eggs?
Below, we'll dive into the world of boiling duck eggs. We'll uncover the secrets behind cooking time, explore what factors influence it, and share practical tips to help you achieve the perfect balance of a runny yolk and a creamy white.
Scroll on down to learn how long to boil duck eggs as well as much more about this type of egg. Enjoy!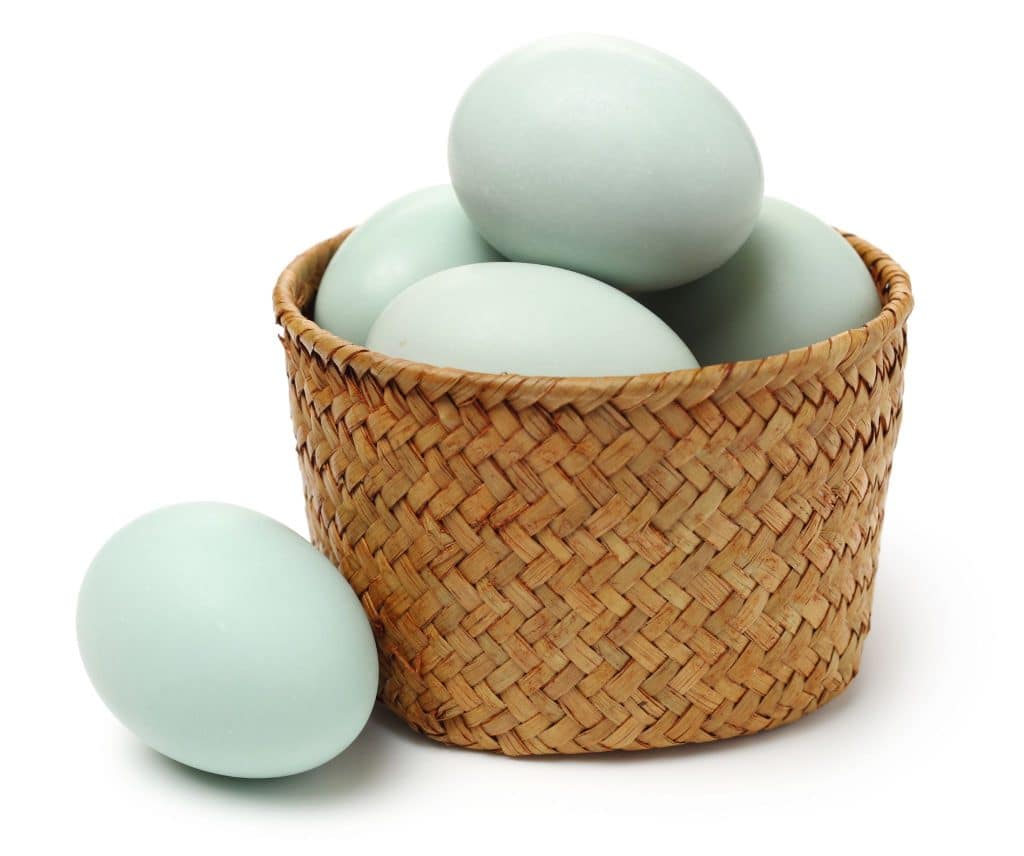 About Duck Eggs
What Nutrients Do Duck Eggs Contain?
Many pieces of research show that duck eggs are rich in nutrients. They're a nutritious source for the human body. In general, they have positive impacts on the below aspects.
Muscle
When the size is considered, a duck egg has more protein than a chicken egg. Protein aids in the development of lean muscle, leading to the maintenance of a healthy weight and even better recovery after exercise or injury.
Mental health
Zinc, magnesium, and selenium, minerals that contribute to beating fatigue and depression, can be found in this food. It's a good source of selenium. An egg can supply about half of the daily dose recommended. Vitamin D, popularly known as the "sunshine vitamin", is also found.
Skin
Recent studies show that B vitamins can boost skin health. There are many types of vitamin B in duck eggs, including B1, B2, B3, B5, B6, B7, B9, and B12.
How To Check If Duck Eggs Are Fresh?
Put the ones you need to check in the water. There are three possible circumstances.
The eggs are fresh if they lay flat on the bottom of the water.
In case they stand straight on the bottom, they are old.
When they float around the water's surface, throw them out as they are too old.
How Long Do They Last?
They can be kept at room temperature or in the refrigerator. You can select the most appropriate approach based on your conditions, usage time, and other factors.
Nevertheless, refrigeration significantly extends their fresh life.
When maintained at room temperature, an egg can survive for around three weeks, but it will last about five weeks when kept in the refrigerator. For more details, you can check duck eggs' shelf life in other cases.
Now let's explore: how long do duck eggs take to boil?!
How Long To Boil Duck Eggs?
When boiling duck eggs, the required time depends on your preference. Soft-boiled eggs with a runny yolk need about 5 to 7 minutes.
Meanwhile, hard-boiled eggs take from 9 to 15 minutes to completely cook. The yolk texture varies with the cooking time.
What Equipment Is Required To Boil A Duck Egg?
As it's a simple dish, it doesn't require complicated equipment or ingredients. Follow the list below to not forget these basic items before boiling eggs in the kitchen.
Equipment

A saucepan or a pot
A lid
A large bowl
A draining spoon
Note: You can replace those with similar utensils if you don't have any of the ones mentioned above.
Ingredients

Duck eggs
Water
Salt
Ice cubes
How Long To Boil?
The short answer is from 5 to 15 minutes. The time to boil duck eggs will lead to different outcomes.
Based on your preferences of eating, you can boil at a certain length of time to achieve the desired results. Look at the table below to understand more.
Note: This table serves as a reference. Based on the size and weight of an egg, the result may be slightly different.
Hard Boiled Instruction
To begin, select a large pot to hold all of your eggs in a single layer at the bottom of the pot. Put tap water over them. The water level should cover them.
Put some salt into the water.
Increase the heat to a high level. In this stage, do not use a lid for 30 seconds to 1 minute.
Turn the heat to low and cover the saucepan for 30-60 seconds prior to boiling. Let them sit in there for 9 – 15 minutes to be completely cooked.
Note: The time depends on your preferred eating style (Look at the table above to decide!)
Carefully drain the hot water from your eggs.
Next, you can either place the eggs in ice bath water or rinse them with cold tap water. Cool them for around 20 minutes as the colder water temperature makes peeling easier.
Soft Boiled Instruction
To have soft boiled results, you also follow the above three first steps of hard boiled instruction.
However, in step number 4, adjust the time shorter, around 5 – 7 minutes.
Similarly, the time length you set is based on your desired egg outcome. You can look at the above description table.
Then, continue following steps 5 and 6. You should do it carefully because if they fall on the ground, they'll spread out the egg yolks.
Notes
You should put the eggs into the saucepan, then cover them with water. This will prevent them from breaking. If you do the reverse, you may crack them.
Crack the shells all over on a firm surface. Roll them while pressing down with your palm, and the shells should come off in huge chunks, making them easier to peel. This is a useful tip for a hard boiled duck egg recipe.
FAQs
Can You Hard Boil Duck Eggs From Cold Water?
Yes. Although you can start with boiling water, it does come with risks.
It is recommended to start with cool tap water to enhance the even cooking progress and avoid cracking the egg when a sudden temperature change happens.
Do You Add Vinegar To Water While Boiling Duck Eggs?
You can add either white vinegar or apple cider vinegar in a saucepan of water.
Why should we add vinegar when boiling eggs? It makes the shells softer, helping us peel the shell a lot easier.
What Dishes Can You Make From A Boiled Duck Egg?
Most people would eat them directly. In Eastern countries, they may dip duck egg boiled in a little salt to increase the taste.
Additionally, some have their local dipping sauces.
Recipes with Duck Eggs