Whether you're hosting a family gathering, a holiday celebration, or a backyard barbecue, a delicious cut of beef like the brisket is sure to be a hit with your guests.
But, how much brisket is needed to feed everyone? This is a common question that many people have when planning a meal, and in this blog post, we will provide a comprehensive guide to help you determine the right amount of brisket for your event.
From understanding the different sizes of brisket to considering serving size and appetite, we will provide you with all the information you need to ensure your guests are well-fed and satisfied.
So, whether you're a seasoned cook or a beginner, read on to find out how much brisket is needed to feed your guests.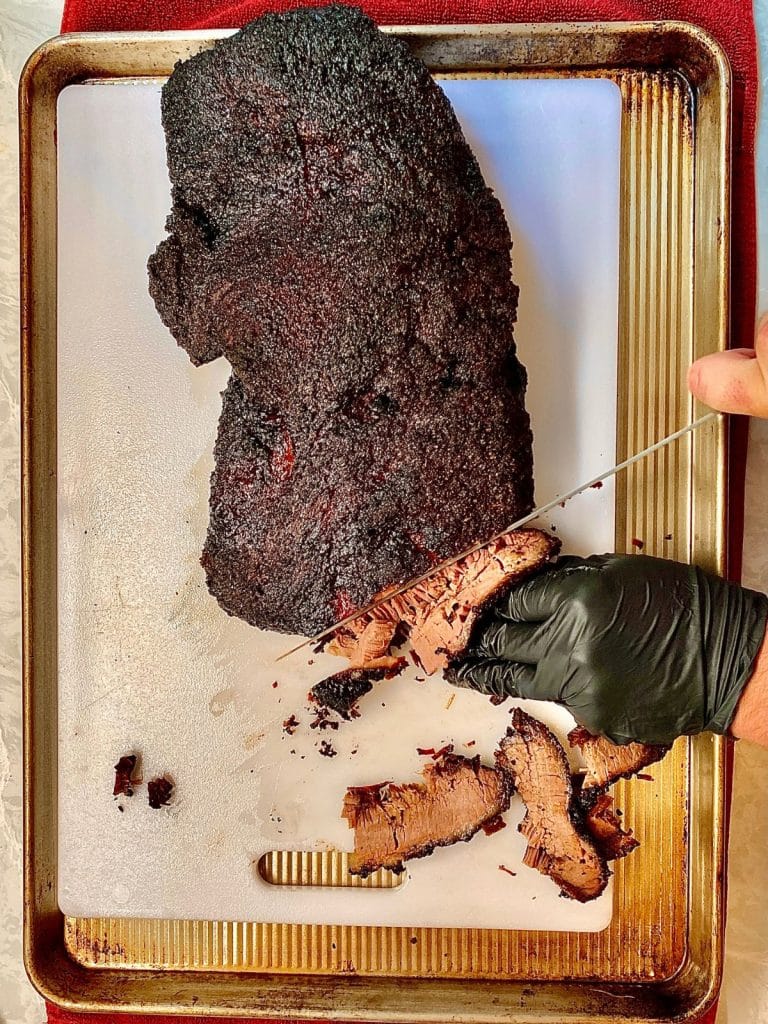 What is a Brisket?
A brisket is a large cut of meat that is often slow-cooked and considered a staple in many cultures, especially in barbecue cuisine.
It is taken from the breast section of beef or pork, and its size and marbling make it an ideal option for feeding a large group of people.
Brisket Feeds How Many?
On average, a single brisket can feed anywhere between 8 and 10 people, depending on the serving size and the amount of other dishes served alongside it. The exact number can vary, as it depends on various factors such as the appetite of the diners and the presence of other main dishes.
When cooking a brisket, it is important to keep in mind that the meat will shrink during the cooking process, so it's recommended to purchase a brisket that is about 1.5 pounds per serving.
Additionally, it is also important to allow adequate time for the meat to cook, as the low and slow cooking process will result in a tender and flavorful brisket that can be easily sliced and served to guests. If you don't take time, your brisket may be dry.
Sizes & Cuts of Brisket
Brisket sizes can vary greatly, depending on the weight of the entire cut of meat and the desired serving size. Here are a few common brisket sizes:
Packer brisket – ranges from 12 to 18 pounds and includes both the point and flat cuts
Flat cut brisket – typically weighs between 4 to 8 pounds and is a leaner cut compared to the point cut. Most of the flat is meat and connective tissue, but it has some fat. You'll sometimes see brisket sold with only the flat.
Point cut brisket (aka deckle)- typically weighs between 5 to 10 pounds and is a fattier cut with more marbling. It is a thicker cut with dense meat and large chunks of fat. The point is attached directly to the rib cage.
It's important to note that the actual size and weight of a brisket can vary depending on the source and the specific cut of meat. When purchasing a brisket, it's recommended to plan for 1.5 to 2 pounds per serving to ensure there is enough meat to feed everyone.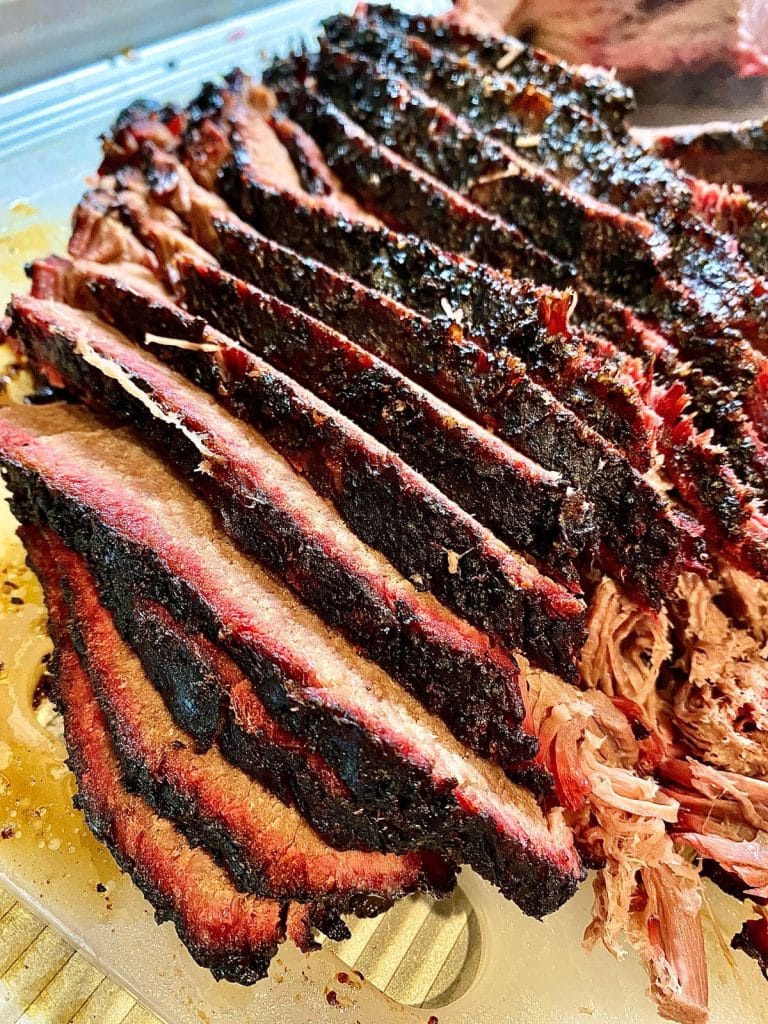 Conclusion
In conclusion, a brisket is a versatile dish that can be a great option for feeding a crowd, whether it's for a family gathering, a holiday celebration, or a backyard barbecue.
Brisket's delicious taste, tender texture, and ability to feed a large group make it a popular choice for many occasions.