How To Clean Oil Pan In The Fastest Way? This Tutorial Is Key!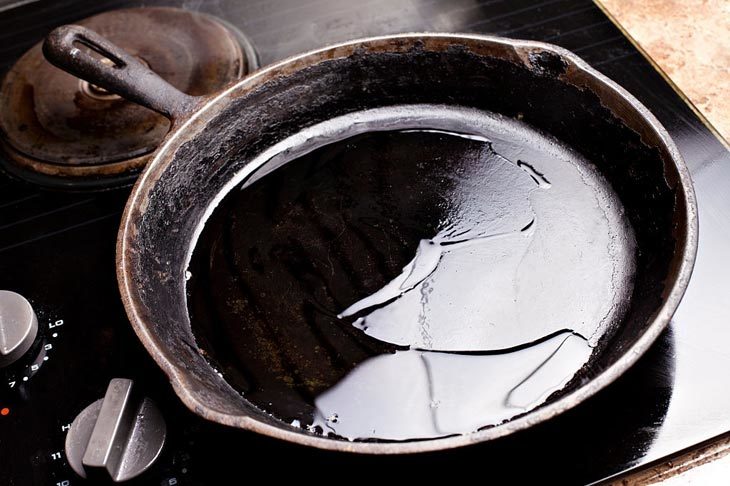 After having spectacular meals like honey BBQ sauce with grilled pork or fried chickens, your kitchen tools may look like a huge mess. Yes, the meat was delicious, but it's time to clean the oily, greasy mess in the kitchen as soon as possible.
You may take cleaning dishes as an easy task since you have done it many times before. However, with greasy, oily pans, it's a different story – you need to know how to clean oil pan properly. Otherwise, your pan won't stay up-to-date anytime soon. Let's check out our instructions on how to clean an oil pan right now!
How To Clean an Oil Pan?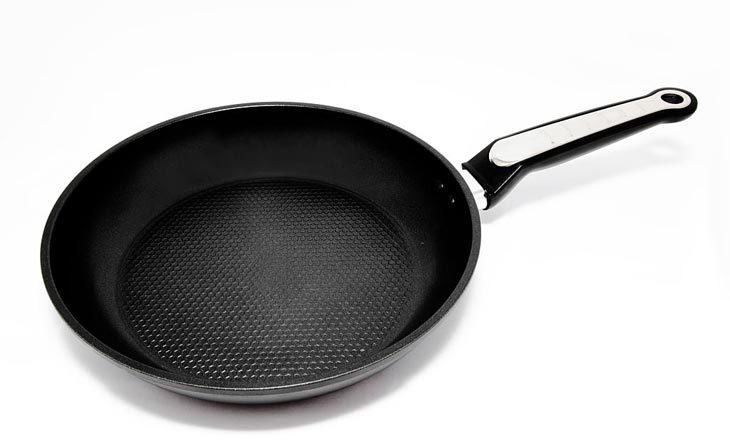 Tools
You will need a scouring-and-scrubbing pad or sponge to remove oil pan. You can easily grab a two-faced scrubbing sponge that comes in green and yellow from any household market as they are used frequently in kitchens.
These scrubbers come in many sizes, so you can choose depending on your pans' size and texture for the cleaning oil pan process to be the easiest. The most popular sponges for oil pan removal are from Scotch-Brite and Dobie.
For small details or debris in the pan, let's try to find an old toothbrush. Their extra-hard brushes can help remove oil and debris effectively once you have the right cleaning solution.
Finally, after cleaning all the excess oil, prepare a dry clean towel to wipe all the remaining debris left in your pan.
Three Methods on How To Clean Oil Pan
After roasting your pan with a lot of oil, we guarantee that you will need more than dish soap to clean the mess. If you see a firmly-baked oil layer in your pan, it is a sign to follow one out of these three methods to bring your pans back to life.
Baking Soda Method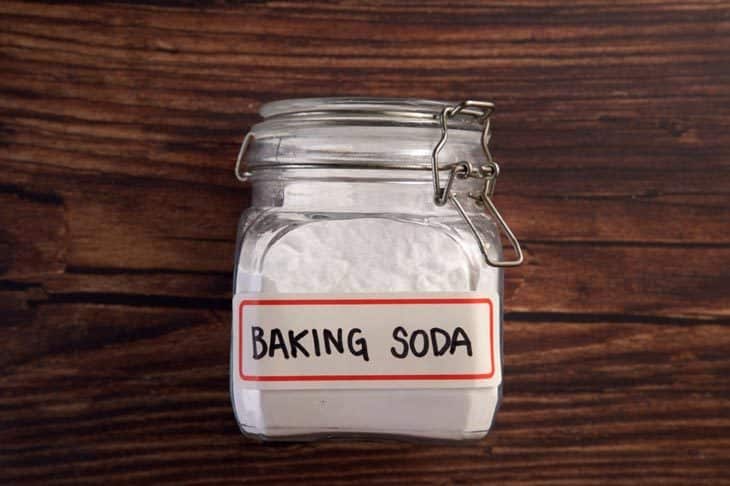 When it comes to a basic rule in enhancing products like how to restore Calphalon pots and pans or whitening ceramic products, baking soda is the exquisite product to reach.
Baking soda can be used to clean oil pan without removing the pan's frying layer, so it is the first easy option you can get if you want to clean that oil pan.
You can practically find baking soda in any local store or supermarket at a cheap price, or perhaps it has been sitting in your closet ever since.
If you start cleaning and changing oil pan gasket as soon as you finish eating, you can use baking soda to replace dish soap. Fill your pan with water to the average level and pour in baking soda. Use a spoon to mix up the mixture and let that slurry sit for 15 minutes.
After that, take your sponge and start scrubbing the pan from the bottom. If you can't see the bottom clearly because of the slurry, remove a bit of water but not all to make sure the baking soda powder is still there when you start scrubbing. We recommend you use a new scrub to maximize efficiency.
Start scouring first, then when you see the oil starts to separate, use the scrub side to lessen the pressure on your pad. Be careful not to scrub the pan so hard; otherwise, you may make the metal come off. Repeat this process many times until all oil debris comes off.
If you let the oily pan sit for one day after finishing eating, you need to let the baking soda slurry sit for more than 12 hours for the oil to be able to come off when you do the scrub.
Dishwasher Detergent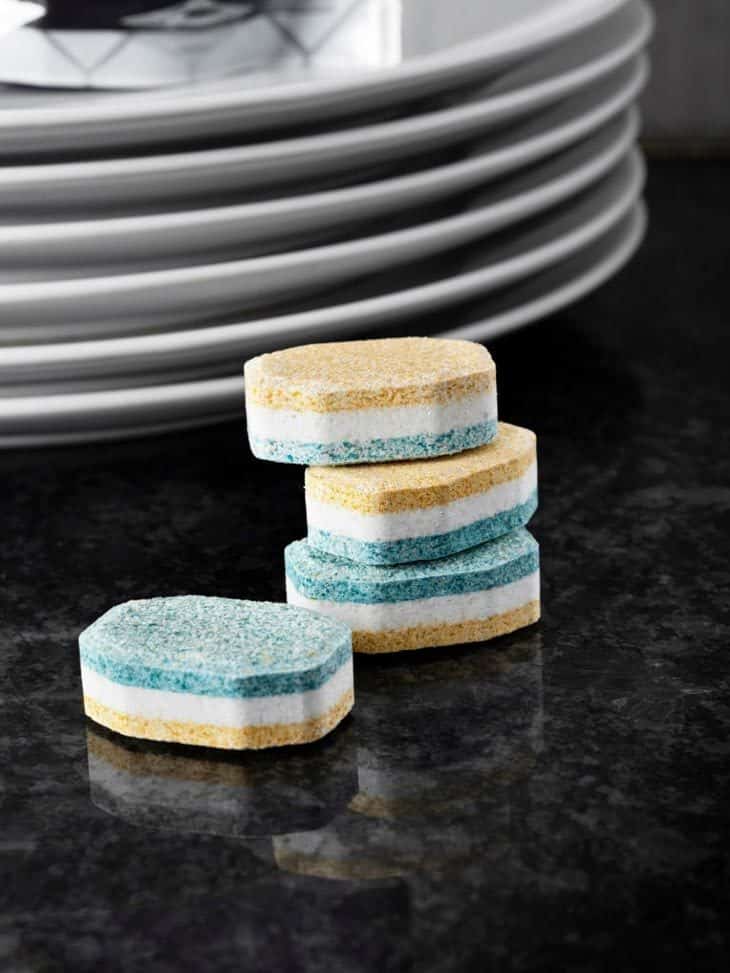 If you wonder whether your simple dishwasher detergent can eliminate the greasy oil or not, it's up to how long you let it be filled with debris oil. Our advice is that you should spill the detergent all over the pan, and it should be slurried with water in the pan for half an hour.
Then, use your scouring pad to scrub out all oil debris on the pan. When you are scrubbing, you can put in more detergent to strengthen the cleaning effect.
For detailed spaces that require small brushes to go through, take a toothbrush, dip it in the detergent and start scrubbing as well. The tiny, sharp tips on the toothbrush will efficiently take all the remaining oil away.
Chemical Cleaners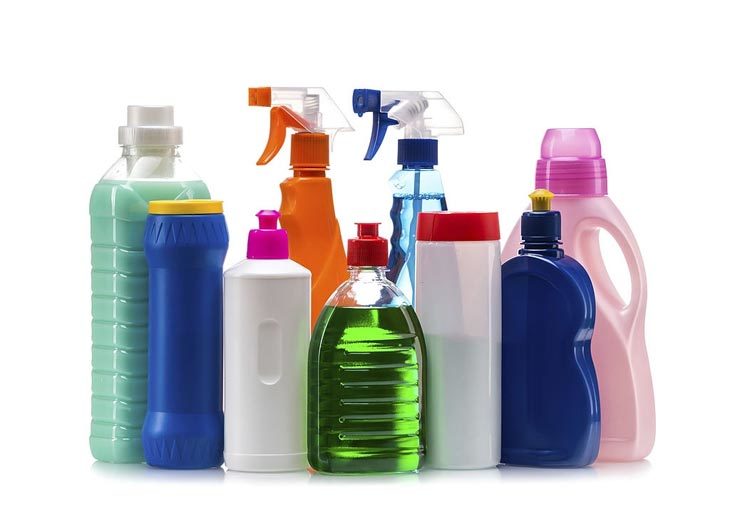 The last cleaning solution that you can choose to clean an oil pan is chemical cleaners. These cleaners are not specifically made for kitchen tools, so you must be aware when using them on your pans.
Chemical cleaners include strong chemicals that can easily remove burnt spots or greasy components on your pan, so you won't have to soak the pan with chemical cleaners and water mixture beforehand. You need to prepare waterproof gloves, glasses, and clean the pan outdoors since the odor can make you feel stuffed when dealing in a closed environment.
Pour some drops onto the pan's surface and use your scrub to scrub out the burnt or oiled area. Once all debris is removed, run the pan under the faucet and scrub the remaining debris.
If you want to ensure that the pan is now chemical-free, clean it again with your ordinary dish soap and let it dry naturally. By the time you finish washing, you cannot smell the chemical anymore. And that's how to remove oil pan gasket.
Tips On How To Clean An Oil Pan
If the burnt oil pan is not too severe, you can clean the oil pan with an environmentally friendly option: vinegar. Like baking soda, vinegar has the "acid" content that makes it preferable for removing oil pan and stain, but with such a lighter effect.
When using vinegar to clean an oil pan, you need to spray vinegar all over the affected area and let it sit for a night until the following day. Vinegar will help remove debris gently without affecting your pan's quality. After 24 hours, clean your pan again with dish soap and scrub out the remaining oil.
If you have a non-stick pan, you should not leave your pan overnight with a baking soda mixture or dishwasher detergent mixture. Five hours is the maximum for a slurry to sit in a non-stick pan, and after that, it's all on you and your scrub to do the difficult task.
If your pan also accidentally warps because of the high-temperature shifting when cooking, here's another tip on how to unwarp a pan. Make sure that you clean the pan first before trying to make it unwarp!
The Final Word
And that's everything we guide you on how to clean oil pan. Knowing how to remove oil pan is crucial to prolong your pans' shelf life and ensure your meals are cooked perfectly in the future. If you have accidentally left your pans being oily and greasy for so long, you need these proper cleaning methods to maintain your pans' quality.
Thank you for reading this article, and we will catch up with you in the next kitchen tool article!