How To Clean Honey Off Clothes, Carpets, and Wood
Been busy tidying up the mess caused by honey's damage? Just for you to know, diligence does not always pay off deservedly.
Here comes the top-notch tips on how to clean up honey efficiently, which explains inside out the saying "work smarter, not harder". Let's check out for further details!
How To Clean Up Honey On Your Clothes?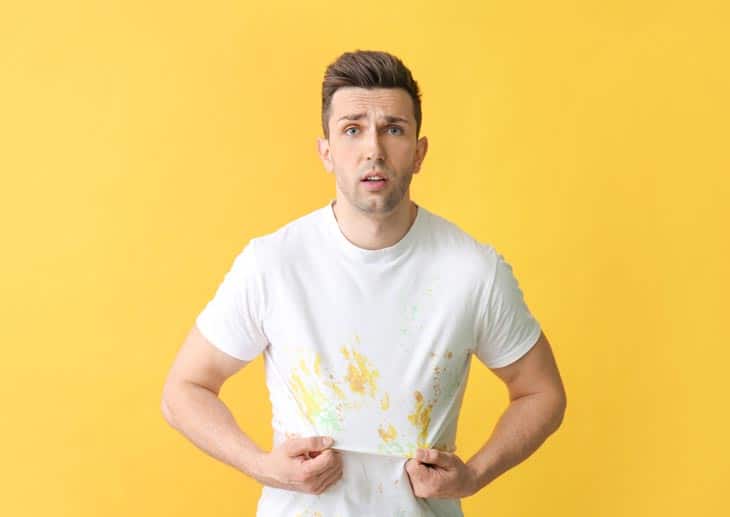 Due to the various types of sugar contained, not only can honey leave sticky blemishes on your apparel, but an unresolved stain like that can also contaminate your fabric's fibers in the long run.
Then how to deal with such a situation anyway? Here come your clues to reap the best way to clean up spilled honey on your clothes!
Preparation
First and foremost, you will need these items below to best handle the dirty spot. Bear in mind that you don't have to obtain all of them, but as always, the more, the merrier!
Spoon
Butter or regular knife
Liquid laundry detergent
Stain remover spray, stick, or gel (optional)
Sponge (optional)
Lemon juice, vinegar, or hydrogen peroxide (optional for colorfast or white clothing)
Instruction
If you think about the fundamental principles, how to clean honey stains is actually not much different from how you would do with any other stain on clothing.
Just take a plunge from the outside, then work toward the center, and there you go to keep the stain from spreading.
Refer to these steps below for the best resolution to cope with no matter dried or fresh honey stains:
Step 1: Handle the dirt as fast as possible.
Take our words when we say it is indeed a poor idea to put off your honey stain treating intention.
Once you view the scene, it is better to take action immediately. Otherwise, the situation can become worse with a more difficult-to-remove damage spot.
There is even a high chance you might have to destroy the clothes' fibers so you can save them from getting thrown away.
To prevent such a nightmare from happening, all you need to do is merely wipe out the extra honey with a butter knife or whatever small-sized knife you own.
If it's too burdensome to scrape, skip this step and get to step 2 instead.
Step 2: Wash off your clothing with cold water.
Cold water is a good way which aids greatly in bugging out the honey and preventing the stain from settling into the fabric.
Though cold water is actually not what dissolves honey the most feasibly, it will harden the stains. Since then, it will make them more likely to get removed.
To do so, you should wash the dirty clothes for a few minutes in cool water, then carefully scrape off the honey using a gritty sponge or a spoon.
Step 3: Utilizing liquid laundry detergent to treat the blemish.
The next step to come is for you to saturate the discolored area with liquid laundry detergent.
After that, allow it to rest for more than five minutes before wetting warm water through the back of the stain.
Remind yourself to have the water reach the potential highest temperature if you wish to get rid of such a stain completely.
Step 4: Employ a stain remover
Don't forget to choose a stain remover that is powerful enough to be able to invade deep underneath your stain. Also, follow the manufacturer's recommendations while applying it.
Step 5: Wash your clothes in the machine.
Use the hottest water advised per the fabric care instructions to wash the item so you can make sure to get all the feasible cures done.
Step 6: Employ a bleaching agent for colorfast or white materials.
What if the stain still persists and the colorfast or white item kind of causes you to worry about it? In such a case, there are a few additional options you may make a bid at.
One of the most considerable is to use a soft sponge, white vinegar, a light bleaching chemical like hydrogen peroxide, or lemon juice to apply to the discoloration.
But unlike while you clean the Blanco sink (calling for 50% bleach), you only need a small amount this time.
From there on, just soak it in the cold water to clear off the chemicals, and that's how no bother can disturb you any longer!
Step 7: Make the following checks before draining and drying.
Before going to the last step, which is drying your clothing, it's important to check whether the stain has totally faded away.
Otherwise, if you leave any honey vestige on the fabric, such a blur will become permanent once being put in the dryer.
You can also trigger the garment to dry by letting it be exposed to the air in advance and inspecting it for any stiffened or darker patches later on.
If yes, repeat the instructions above one more time.
How To Get Honey Off Carpet?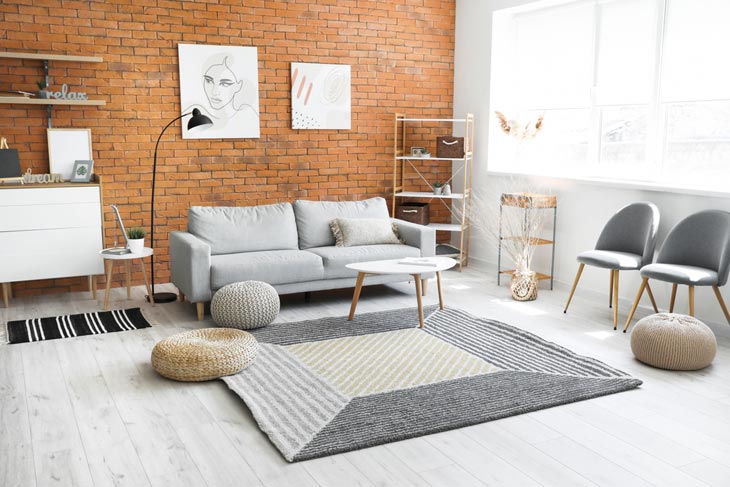 Accidentally spill honey on the carpet while enjoying your delectable sourdough bread meal? Worrying no more with our following guide to walk you through such trouble!
Preparation
Using Dish Soap & Water
Liquid dish soap
A spoon or butter knife
Water
A sponge
Using Ammonia & Water
Gloves
Eye protection
Water
Sponges
Ammonia
Instruction
Using Dish Soap & Water
Liquid dish soap is a sanitary mixture used to wash our dishes. Based on whichever type you pick, it might be greenish or yellowish in color.
The liquid dish soap offers a lot of upsides thanks to its powerful filth dissolving capacity. What is more, it's generally quite frothy and doesn't irritate the skin much.
That is why such a mixture will be of great use concerning how to clean up spilled honey on your carpet.
Step 1: Scrape off as much honey as possible from the carpet's surface utilizing a spoon or butter knife.
Step 2: Mix the liquid dish soap with a tiny amount of water. For around 15 milliliters of liquid soap, you should have 237 milliliters of water.
Step 3: Dip a sponge into the mixed solution. Use the sponge to lather the blemish. Avoid rubbing the honey stain. Otherwise, this will make the procedure more troublesome with the tint instilled deeper in the carpet.
Step 4: Blot the soapy water with a clean towel and employ the towel to wipe over the carpet's surface. Keep a bucket or pail nearby to squeeze the water from the cloth. Go over the technique again and again until the honey stain disappears.
Step 5: Wipe the carpet's surface with clean water and a rag. This will discard the remaining cleaning solution, which might allure additional filth.
Step 6: Mop up any residual cleaning solution or water from the carpet with a dry, clean towel. Assure the carpet is utterly dry before putting it away.
Using Ammonia & Water
Ammonia is a nitrogen-hydrogen molecule that is also beneficial as a cleaning agent.
Nevertheless, since it is pretty dangerous to your eyes and skin, and its smell is not pleasant at all, you should prepare a mask, gloves, and eye protection while using this substance to get honey out of carpet.
Step 1: Fill a bucket halfway with water, then pour over the needed amount of ammonia into it. As such, 15 milliliters of ammonia and 237 milliliters of water are good starting points. Get the solution mixed well by stirring.
Step 2: Dab the spot with the solution and a sponge. Be careful; you don't want to rub the ammonia on the carpet. Mildly move the sponge on the carpet until you have ruled out the honey.
Step 3: Soak up a rag into the solution once you've covered the stain and repeat the earlier procedure.
Step 4: Soak up another sponge into the water only once to remove any residual ammonia on the carpet. Go over the whole procedure again and again until it reaches your desired result.
Step 5: Use a clean towel to absorb any remaining ammonia or water. Assure the carpet is utterly dry before putting it away to avoid alluring additional filth.
How To Clean Up Honey From Wood?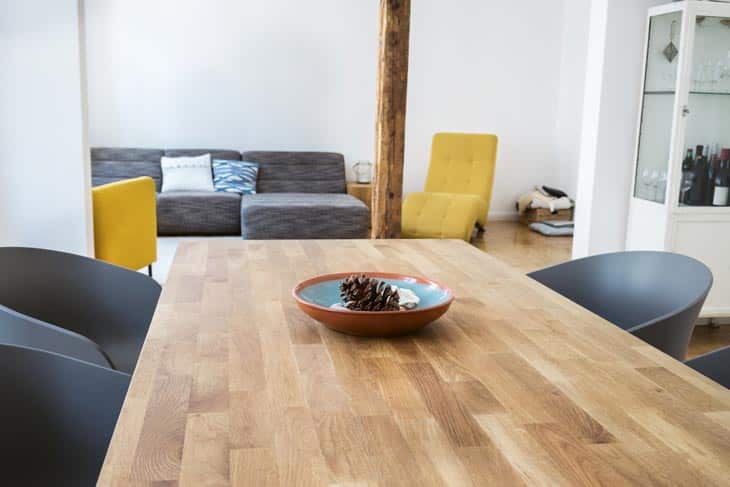 Preparation
A kitchen/ paper towel
Hot water
Instruction
Not as tricky as cleaning up honey off carpets or clothing items; how to get honey off wood is quite straightforward to do a bang-up job. Follow these steps below for a tip-top upshot!
Step 1: Soften the stain by soaking a kitchen towel in hot water, then put it over the spot.
Step 2: Wipe off as much honey as you can.
Step 3: Repeat the procedure until there is no grime left behind.
Conclusion
Like tough-to-tackle substances, how to clean up honey can also be challenging to cope with if you do not know the right track to run after.
Above is all that you will wish to grasp to work this through. Whether it is a spoil on the carpet, clothing, or wood surface, we believe there is nothing that we cannot handle!
Hopefully, you've racked up some useful insight through this post. See you next time!