How To Cook A Steak In A Toaster Oven Within 20 Minutes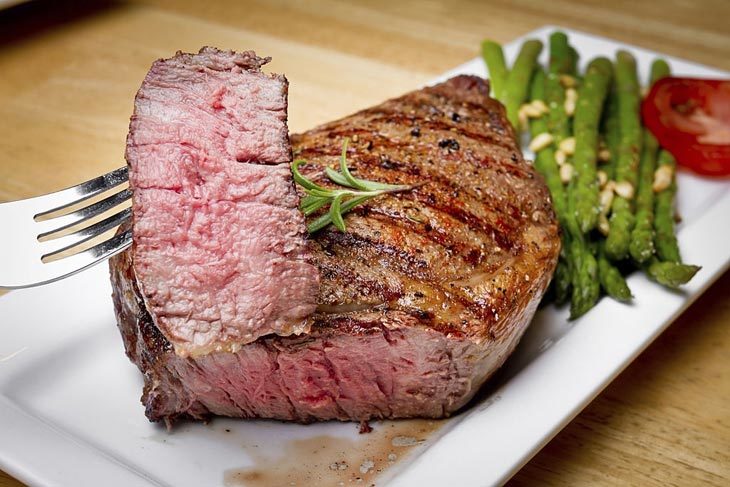 Usually, we cook a steak on a frying pan or straight off on the grill. From time to time, we just put the steak in the oven to make sure it is cooked properly or to an exact level.
Therefore, cooking a steak in a toaster oven is like cooking Italian sausage in an oven particularly unfamiliar to most people.
However, even though it's out of the ordinary, we are still able to do it and create a delicious meal for our family and friends.
So, do you know how to cook a steak in a toaster oven? Let us show you how.
Preparing Ingredients To Cook A Steak In A Toaster Oven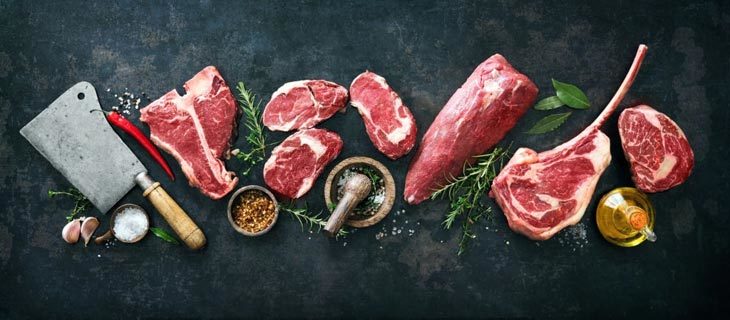 The Steak
There are numerous kinds of steak that you could think of and choose from. A steak can be any part of the cow sliced off from the animal's carcass.
Different cuts of beef would enhance different flavor and tenderness. Right now, we would simply name a few for you to consider
1. Bone-in Strip Steak
Bone-in Strip Steak is sliced from the short loin or the lower back of the cow and still has the spine bones intact in the meat. This particular cut of meat is exceptionally tender and juicy.
2. T-Bone Steak
T-Bone Steak is another cut from the short loin of the cow. It gains its name by a T-shaped bone visible in the cut. This one is tender and full of flavor for those who want to try it.
3. Bone-in Rib Eye Steak
Bone-in Rib Eye Steak is an enormous cut of the cattle from the loin and cap. This is one of the most flavorsome and favorite cuts that many butchers and gourmets keen on.
4. Filet Mignon
Filet Mignon is also a first runner in this steak competition. This cut is the finest, the most tender cut of the cow. It's the cut that you would enjoy ordering at any fancy restaurant you set foot to.
However, it is not the most flavorsome cut. If you choose to cook a Filet Mignon, serve it with a hot or fatty sauce to add flavor to the steak.
There are many different parts of the steak that we haven't mentioned yet, obviously. Therefore, feel free to cook with any cuts you prefer.
You can also try your cooking skills with Skirt Steak, Sirloin Steak, Flat Iron Steak, etc.
One more thing, even though we all know that the supermarket has everything you need, it is not really the case when it comes to meat.
If you want to have the highest quality steak available, buy it from a butcher. They know their ways around steaks.
Other Ingredients
There's a list of basic ingredients that you should prepare, like salt, pepper, vegetable oil, butter, thyme, etc.
Unfortunately, we cannot name all of the necessary ingredients as they would vary depending on how you would like to make your dish. However, cooking is where creativity shines, so don't hesitate to try out your thoughts.
Instruction On How To Cook A Steak In A Toaster Oven
Step 1: Prepare The Steak
Firstly, take your fabulous steak out of the refrigerator and let it rest at room temperature for roughly one hour.
That should help the meat to relax a little bit before prepping. Also, it would help the heat to go throughout the meat evenly.
After that, rinse them carefully, and then we could start adding some flavor to your steak.
This step is where the miracle happens. It is an undeniable fact that the steak enhances some tenderness, flavor, and aroma on its own. However, a little help with seasoning is never a bad thing in cooking.
A simple, rusty steak would just need some basic spices. You can rub the steak with olive oil or avocado oil first.
Then, slice a clove of fresh garlic in two, and rub the entire steak with the cut side. Fresh garlic would save all the flavor within the steak inside until you slice through it.
That's not all. You would also need to season the meat with garlic, salt, pepper, and butter. Rub the spices around the steak, including the sides and edges.
Or, if you prefer a more fancy marinade or sauce, you can buy prepared marinades or rubs at the supermarket or even make your own.
Now, when the steak has been properly prepared, let's start preparing the toaster oven.
Step 2: Preparing The Toaster Oven
First, take out the baking tray inside the toaster oven and put a sheet of aluminum foil onto it. Then, take another piece on top of the first one.
Next, take the third sheet of foil and shape it like a bowl or a small boat shape and place it on the baking tray covered with it.
The third sheet of aluminum foil is where you would put the steak when cooking using the toaster oven. And, this bowl or boat would seize all the juices running out from the steak when cooking, keeping all the flavor glittering inside.
It would also prevent the juice from running all over the baking tray, and it would help a lot when cleaning up afterward.
Then, you could turn the toaster oven on by setting the oven to broiling and wait a while for the oven to reach a perfect temperature before putting the steak into it.
Step 3: Broiling
Put butter or ghee in the bowl or boat-shaped aluminum foil. Once it is melted, place the steak with another small piece of butter or ghee on top of it into the boat-shaped foil and close the toaster oven.
Please make sure that the steak is properly seasoned before putting the steak in.
You can also add one or two drops of oil to the steak too.
Broil the steak for five to seven minutes, then flip the steak, put it back in the oven, and cook for another five to seven minutes.
You should take the steak out when it is about 5 degrees under your preferred level of doneness.
As the steak will continue to cook for a while after being taken out of the oven, putting it out a tad early would help you reach your desired steak.
Now, as we all know, there are different levels of doneness that one would desire.
Therefore, you can set the temperature to about 125 degrees Fahrenheit or 52 degrees Celsius to reach a perfect rare. And, if you want it to be medium or well-done, just raise the temperature a bit.
Step 4: Finishing Touches
Once you have put the steak on a plate, let it rest for three minutes. During that time, you can brush the steak with the juice left in the aluminum foil to deepen its flavor.
You can also prepare some side-dishes when resting the steak, like some vegetables or some squash, and preferably a sauce.
After three minutes, the steak could be served right away.
Tips For Making The Perfect Steak Using A Toaster Oven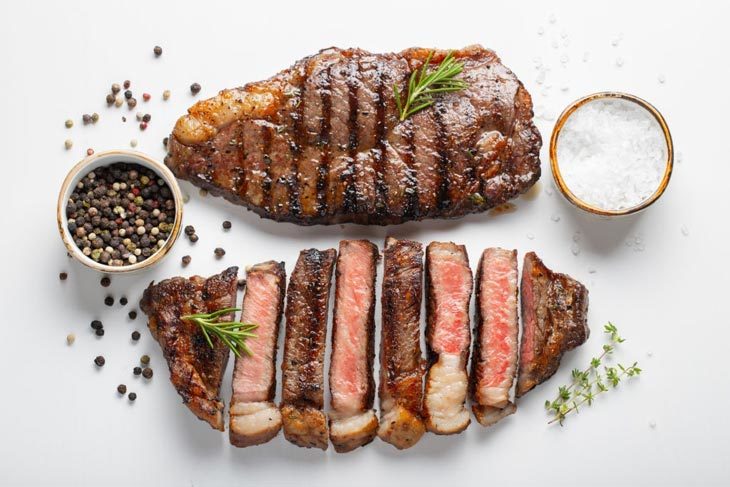 You can see the coat of the steak to create some beautiful seer outside the steak, and it would create a delicious coat for the steak when serving it.
Or, you can boil the steak lightly before putting it in the oven; we recommend one to two minutes if you want to boil it in hot water.
However, please remember that if you boil the steak beforehand, you must reduce the time it stays in the toaster oven. Or else it will definitely be overcooked.
Conclusion
So, have you known how to cook a steak in a toaster oven? We hope our information and instructions are clear, thorough, and helpful for you.
However, this is just only a simple recipe only, and there are many other things and ingredients you could add to the steak to make it more delicious. Cooking is creating, so don't hesitate to try new things in your way.
If you happen to have any ideas for cooking the steak using the toaster oven, we are all ears.