How To Cook Cockles? 3 of Best Ways I Bet You Don't Know
Seafood lovers definitely can't miss out on cockles' food. These are nutritious foodstuffs that are simple to prepare. Are you only familiar with steamed meals?
Then today, we will introduce you to how to cook cockles with some other super delicious recipes. Let's refer to the following post to prepare this dish at home like a chef. Scroll down!
What Are Cockles?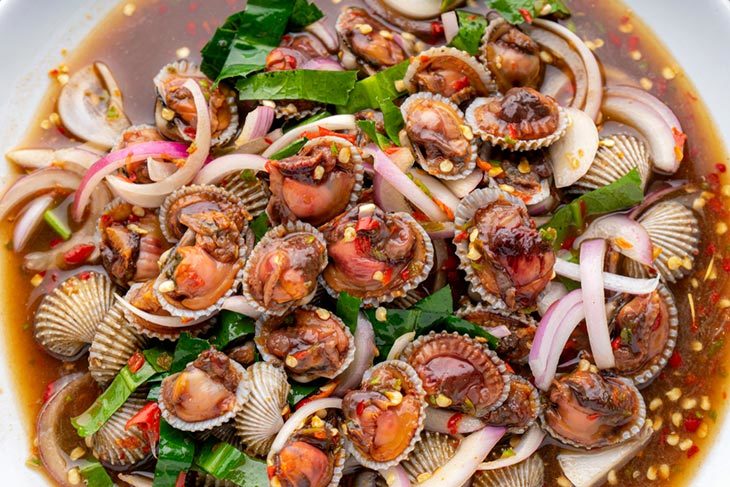 What are cockles? Cockles are edible bivalve mollusks. They belong to the Cardiidae family, along with more than 200 living species. What is a cockle shell? Like other bivalves, they have a symmetrical round heart-shaped shell with distinctive ridges.
Their habitats are outspread and wide. You can easily find them from the coasts of Europe, East and Southeast Asia, and North Africa. That's why they are well-known in various cuisines from Europe to Asia. Cockles taste extremely sweet, so they are served raw with vinegar or as pickled dishes.
An interesting fact about cockles is that they have a foot to burrow and bounce quickly out of water. Also, they are hermaphrodites, which means both males and females can reproduce at breakneck speed.
What do cockles eat? Their meals are mainly phytoplankton, which are tiny plants under the sea. They don't have heads to digest food. Instead, they use a filter-feeding manner.
How To Choose Good Cockles While Purchasing?
If you plan to cook cockles this weekend, here are some tips for picking the freshest ones.
Make sure that all cockles are alive at the time you purchase them.
Check their smell. These foods must have a fresh smell instead of an unsavory or unpleasant odor.
Check their shells. Fresh cockles should have closed shells. So, if you see any cockles with opened ones, don't select them.
Distinguish cockles and clams to avoid buying the wrong type. Are cockles clams? No, they are not the same despite sharing some features. The difference between cockles and clams lies in their shape.
In particular, as shared earlier, cockles have heart-shaped shells with distinct ribbed patterns, while clams have diverse forms like oval, elongated, or rectangular shells.
How To Cook Cockles – 3 Best Methods
This is probably the part you've been looking forward to the most. Waiting no longer! Let's scroll down to discover the cockles recipe.
# 1. Steaming The Cockles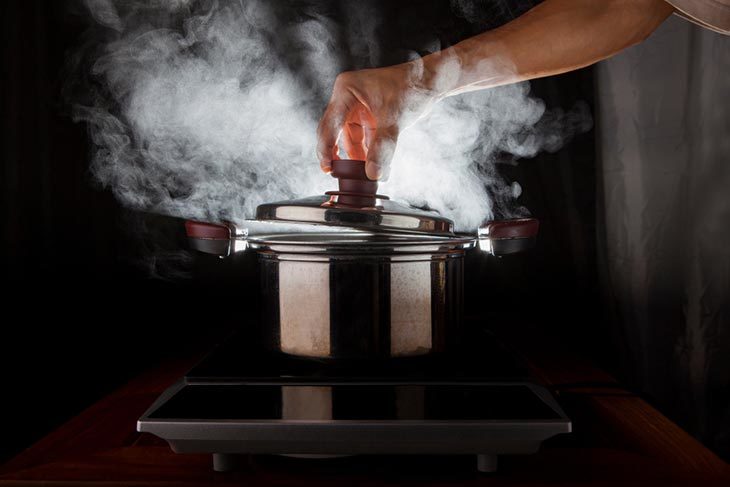 Preparation
Before steaming basket cockle, you need to prepare the necessary ingredients and materials, as shown below:
1 kg cockles
Water
2 grams of coarse salt
Lemon juice
Bay leaves
A pan
A brush
Instruction
Step 1: Wash cockles
Cockles come from the sea so that they may bring sand grit from the saltwater. How to clean cockles for cooking? Follow the guides below.
Pour water into a bowl and add around two teaspoons of coarse salt.
Soak cockles with this solution for about 45 to 60 minutes until they open their mouth, and the grit comes out.
If, after soaking, their shells remain debris and grit in grooves, use a brush to scrub and rinse them again.
Step 2: Steam cockles
Place the bamboo steamer on a wide pan and fill it with water so that the water level touches the bottom of the steamer. Pour some drops of lemon juice to remove the fishy smell.
Put the cockles in the steamer and add in some bay leaves. Cover and cook for 3-5 minutes until all open.
#2. Cook Cockles With White Wine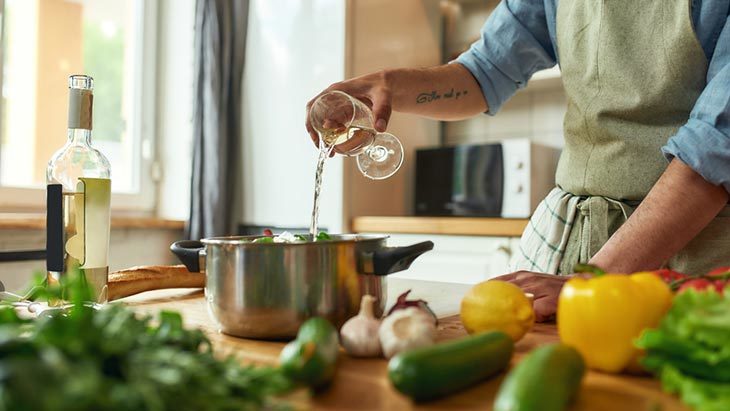 Preparation
Make sure you get all required ingredients and materials ready in your kitchen basket.
1 kg cockles
Water
2 grams of coarse salt
Butter
Garlic
White wine
Lemon juice
Parsley (or cilantro)
A pan
Instruction
Step 1: Clean cockles
Apply the same cleaning cockles method mentioned in the first recipe.
Step 2: Cook cockles
Melt butter, add chopped garlic and stir-fry for one minute over medium heat.
Add lemon juice and white wine. Wait about a minute, and then add cockles. Continuously mix thoroughly within 5 minutes, and they will all open.
Sprinkle some chopped cilantro or parsley and enjoy.
Note: Do not cover the pan while cooking, or your food will be overcooked.
#3. Cook Cockles With Spaghetti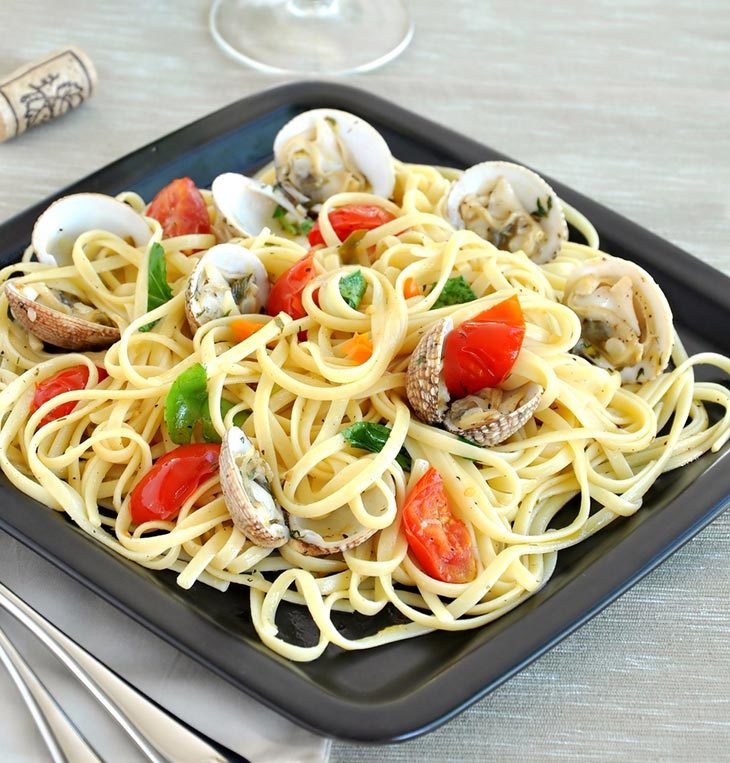 Preparation
These are important ingredients and materials you should have before cooking your dish, including:
1 kg cockles
Water
2 grams of coarse salt
Three sliced shallots
200ml dry Vermouth
400g spaghetti
Eight diced bacon slices
Chili flakes
Chopped garlic
Chopped parsley
Finely grated lemon zest
A saucepan
Instruction
Step 1: Clean cockles
Apply the cleaning method above.
Step 2: Cook cockles
Place sliced shallots and dry Vermouth in a saucepan and bring to a boil over high heat.
Add the scallops, cover, and cook for 1-2 minutes as soon as it boils. Then, pour the scallops into a large bowl and remove their shells.
Cook the spaghetti as normal. When nearly done, fry bacon slices in another pan. When they're a little crispy, add garlic, chili flakes, and fry for about 1 minute.
Next, add cockles, chopped parsley, and lemon zest to stir-fry. Finally, add the pasta and a little spaghetti sauce and mix well with the cockles. Enjoy your dish!
Frequently Asked Questions
Can You Eat Raw Cockles?
Yes, you can eat raw cockles as long as you prepare it cleanly and clean thoroughly.
Can Pregnant Women Eat Cockles?
The answer is no. Women should avoid eating them, especially raw cockles, as they can cause food poisoning.
How Long Should You Cook Cockles For?
Cockles are very easy to overboil. Depending on the recipe, you should only cook them in 3 to 5 minutes.
What Are The Health Benefits Of Cockles?
Regarding health benefits, they are one of the low-calorie kinds of seafood compared to others like salmon. For instance, 100g of cockles only contains about 53kcal, while salmon has up to 180kcal. They are also rich in natural omega-3, which are good for the eyes.