How To Cook Frozen Pasties? Methods Shared by Chefs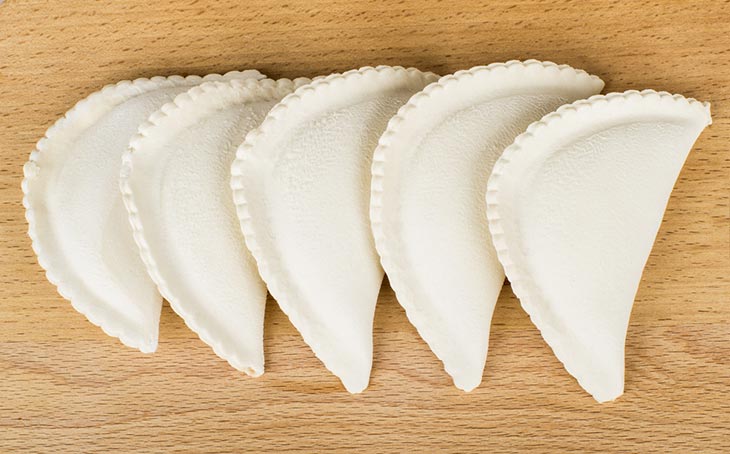 If you landed here, wondering how to cook frozen pasties, then we can help! Scroll down to find out exactly what a pasty is and how to cook them from frozen.
What is a Pasty?
A pasty is a pastry shell filled with ground beef and root vegetables.
To make pasties, you first place the uncooked filling on one half of a flat pastry circle, then fold the pastry in half to wrap the filling and crimping the curved edge to form a seal before baking.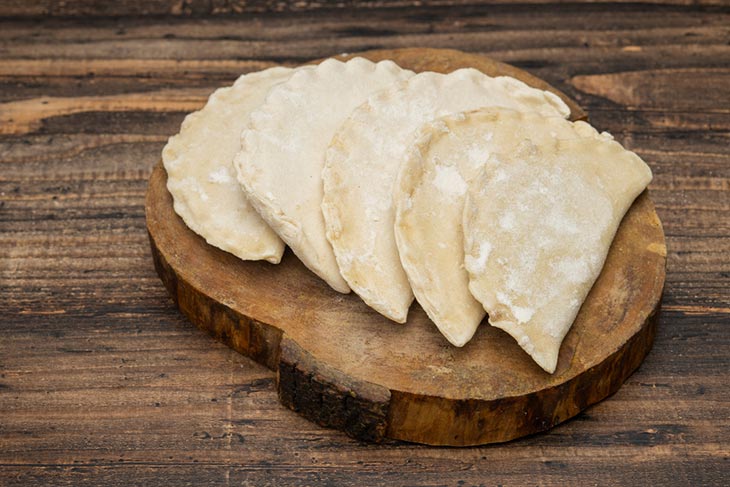 How To Cook Frozen Pasties?
Cooking frozen pies is not challenging as many people assume. Typically, you can reheat them in an oven or a microwave.
Both methods are practical and effective in offering the best quality for your food. Scroll down to get the details.
In Oven
How to cook frozen pasties in oven? Let's take a closer look at these simple instructions below.
Step 1: Preheat the oven to 350 degrees Fahrenheit.
Step 2: Put a piece of baking parchment on a cookie sheet and evenly spread the pasties, leaving enough space among them.
Step 3: To acquire that extra golden look, whip some yolks and use the mix to coat your pies. It's optional.
Step 4: Put your food tray in the middle of the oven.
Step 5: After approximately 15 – 20 minutes of heating, turn the tray to achieve an even baking.
Although ovens with fan-assisted systems give the best baking results, most feature hot zones that result in inconsistent heating.
Step 6: After 30 – 40 minutes, you should see liquid bubbling above the pinch seams. This sign indicates that they are nearly ready.
Step 7: Throughout the remaining 5 – 10 minutes of cooking, look at your dessert for a brown finish.
Step 8: After 45 minutes of cooking, your pies should be good enough to take out.
Take the baking tray out of the oven cautiously and place the dessert on the countertop for cooling.
As you remove your pies from the oven, the internal temperature of their fillings should be at 200°F. It's too hot for you to eat.
It's better to let them rest about 10 – 15 minutes before consuming.
In Microwave
How to cook frozen pasties in microwave? Follow these simple steps below:
Step 1: Put pasty off in the middle in the microwave compartment.
Step 2: How long to cook frozen pasties in the microwave?
If defrosted, heat for around 1 minute on high; bake for approximately 4 minutes if refrigerated.
Step 3: Heat for an extra minute after turning the pasty. If required, add some more time.
How Long Do Pasties Last?
The shelf life of pasties depends on the condition you store them.
In particular, if you leave them at room temperature, they can be only good for around two hours.
According to the 2-hour rule of the FDA (Food and Drug Administration), you should discard food left at room temperature after 2 hours.
If you keep them in areas that are from 90°F or over, you should put them in the fridge at under 40°F within around one hour.
How long do they last in the fridge? They can be edible within three days if stored at under 40°F.
If frozen, how long can they last? Their lifespan can expand up to 4 months.
It's worth mentioning that before freezing your pastie, you must be cautious and double-check the ingredients.
In most situations, though, you can successfully freeze them if you pack them well enough in cling wrap.
You may wonder whether you can reheat their leftover frozen pies. The short answer is yes!
How to cook a pasty from frozen? Using an oven and a microwave are two popular and practical methods.
Each method has a different approach. Keep reading to find out!
Do You Need To Thaw Frozen Pasties Before Cooking?
You can eat pasties hot or cold. Besides, many people also reheat these frozen pies without thawing.
Yet, it would help if you always defrosted your leftovers before cooking them.
It is the safest method to consume, ensuring that you do not become ill due to hazardous bacterial contamination.
Place your food on a tray and place it in the refrigerator for many hours or let it naturally thaw overnight. Then it's time to cook.
Take the pie out of the outer packaging to defrost at room temperature. Thaw your food for no longer than 40 minutes or till it quickly unfolds.
If you are in a hurry, unwrap your pies and place them on a cookie sheet in the refrigerator. This way will help your food defrost faster.
How To Store Pasties?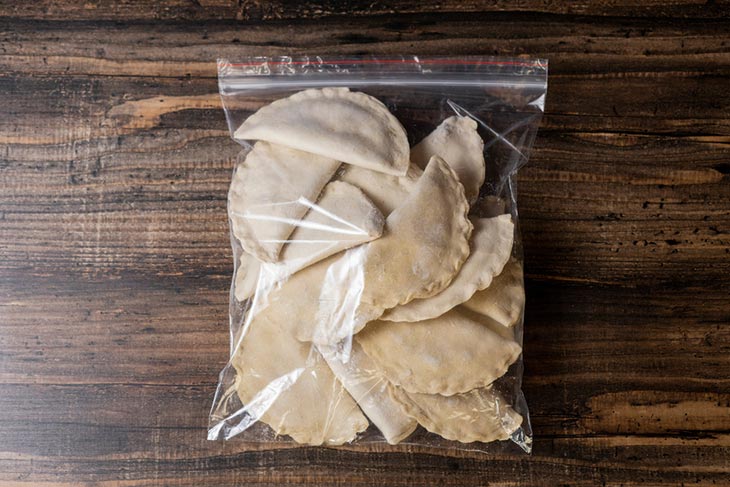 If you are unsure how to store your leftover pasties, consider the following tips:
Cooling Down
Let your pies cool completely before storing them if you bake them yourself.
If you have got any unopened store-bought pies, you can just put them in the freezer right away.
If you are looking for a tutorial for homemade pasties, you can refer to this video:
Wrapping
You should wrap each pie separately in a double sheet of cling films. The purpose is to make it more convenient for subsequent consumption.
Moreover, it aids in keeping your food fresh by preventing freezer burn.
Packing
You can put your pies in freezer bags once you've packed them all separately. Compress the bag to remove any air and close it firmly.
Labeling
The date and contents of the bag should be marked. If you have several filling varieties, remember to write the type on the freezer bags.
Freezing
Freeze the entire bag. Take care not to crush the pies until they're completely frozen.
FAQs
Can You Cook A Frozen Pasty In An Air Fryer?
Do you own an air fryer? Can you use it to warm your frozen pasties? The short answer is yes!
You need to preheat the kitchen utensil to 350°F and bake for 17 to 20 minutes.
Depending on the number of pies you are cooking, the heating time varies.
How Long Does It Take To Cook A Frozen Cornish Pasty?
How to cook a Cornish pasty from frozen? Apply one of the two methods above.
How long can you cook it? It may take 40 – 45 minutes to reheat a frozen cornish pasty.
Is It Better To Freeze Pasties Uncooked Or Cooked?
When it comes to the flavor and texture, freezing uncooked pie is the safest alternative. The one disadvantage is that raw pie does not keep well in the freezer.
How To Cook Frozen Uncooked Pasties?
How to cook frozen uncooked pasties? Here are instructions:
Preheat the oven to about 380°F.
Put your food on a baking sheet.
To acquire that extra golden look, whip some yolks and use the mix to coat your pies. This step is non-mandatory.
Bake for about 30 minutes, then lower to 350 °F for another 30 minutes.
In A Nutshell
This article has eventually got to the bottom of your question: How to cook frozen pasties? Generally, you can reheat them using an oven or a microwave.
Both of these methods are easy-to-follow and effective in offering high quality. Besides, remember to thaw them before cooking.
Hopefully, this article will be helpful for you. Thanks for taking your time to follow this post!