How To Cook Italian Sausage In An Oven With 7 Simple Steps
There are many ways to cook Italian sausages: baking, boiling or grilling.
Among them, I prefer baking in the oven because it's easy, avoids splattering grease all over, prevents drying out and saves time by creating one-pan meals.
Today, Italian sausage is common in cookouts, pasta, and pizza. It's also a favorite dish on holidays like Thanksgiving or Christmas.
If you want to know how to cook Italian sausage in oven, this post is just for you.
How To Cook Italian Sausage In An Oven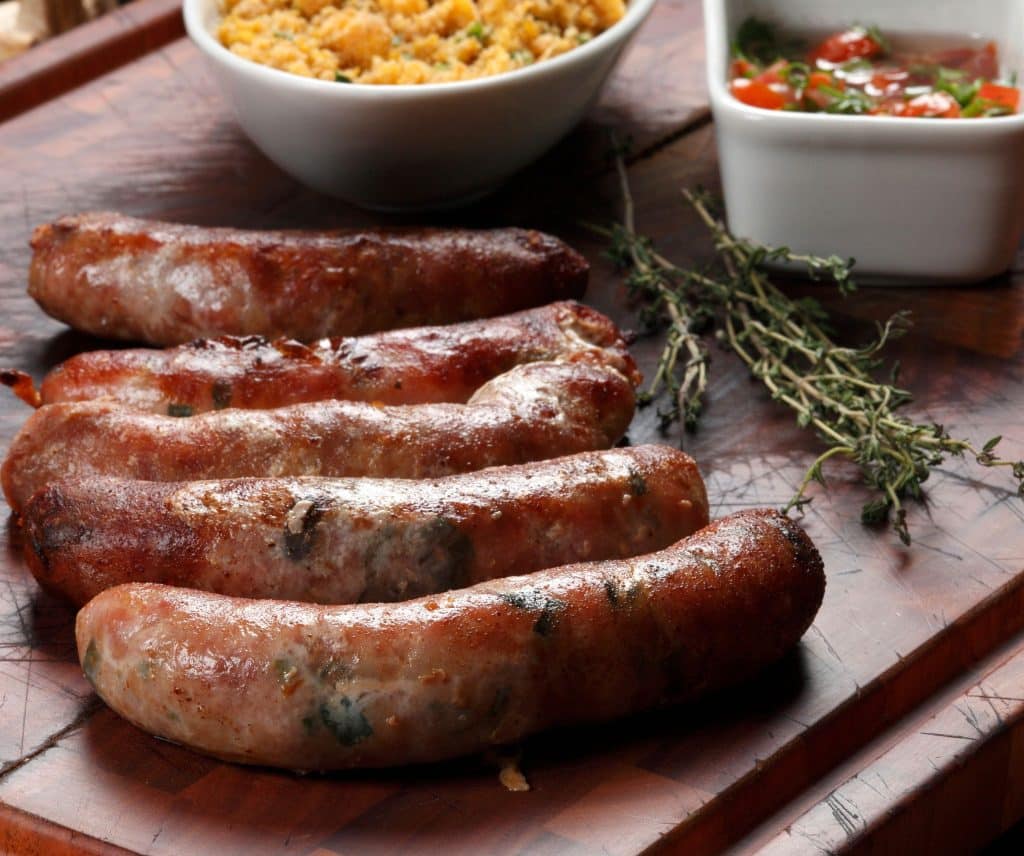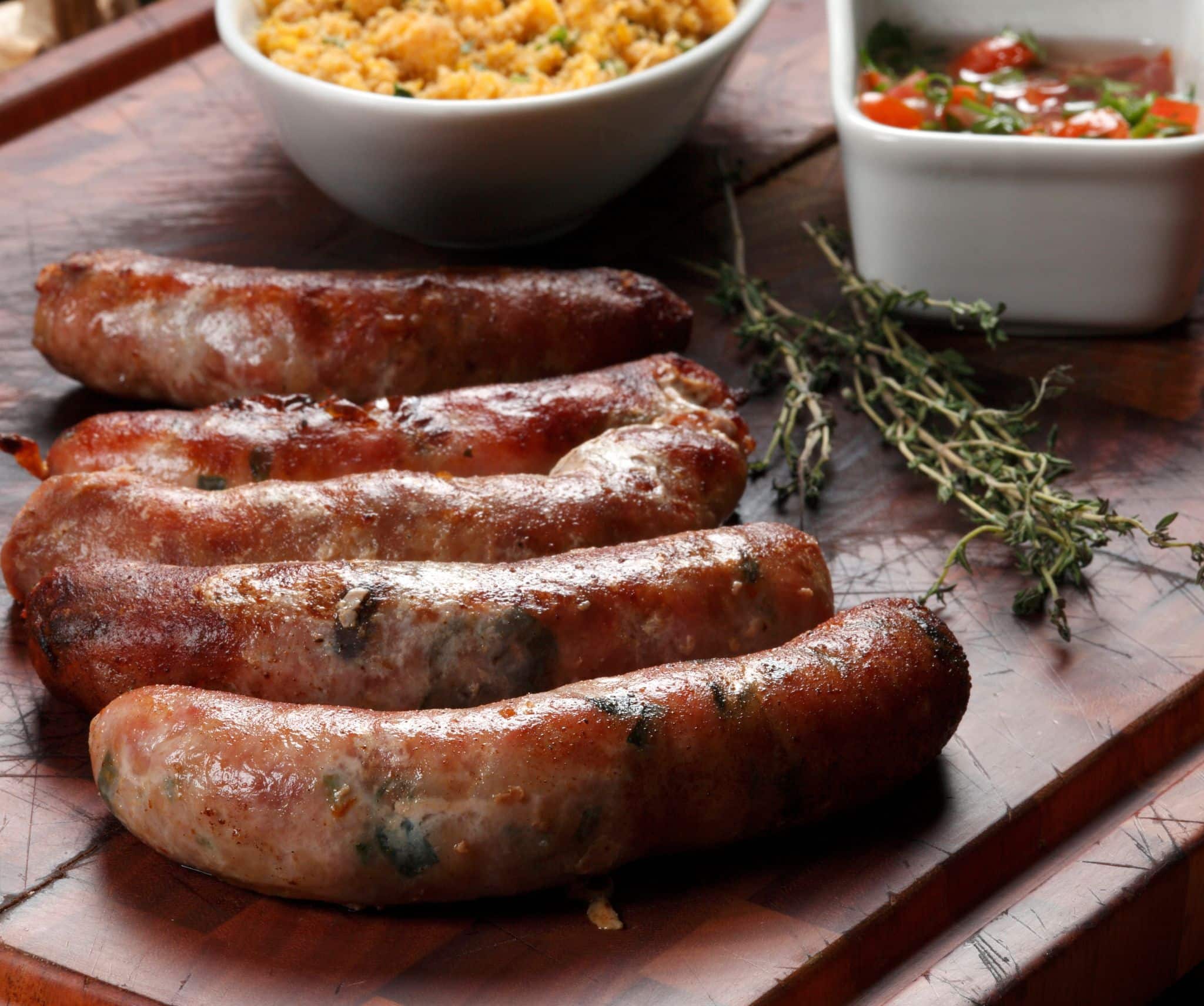 Things You'll Need
Ingredients
Italian sausages: There are three varieties of Italian sausage: mild, sweet and hot. All of them can be baked in oven. About the amount, 2 lb is enough for a four-person meal.
Olive oil: You'll need 4 teaspoons of olive oil. I prefer olive oil because it's pure, healthy, and common. You can use other kinds of oil, like peanut oil or canola oil, if you'd like.
Spices: They include 1 teaspoon of salt, 1/2 teaspoon of crushed red pepper and 2 teaspoons of dried and cut cumin leaves. The specific portions depend on your preference, but be careful not to add too much.
Onion: Only 1 onion, either red or yellow, is enough. Make sure to choose the freshest onion you can find, and don't cut it in advance to keep its punchiness.
Garlic: 2 garlic cloves are needed. They not only help the dish flavorful but also add an extra crunch in every bite.
Green paprika: Since green paprika is considered as sweet pepper, they have a slightly pungent taste that is not as strong as red paprika.
Potatoes: You'll need two potatoes. By using them, you can add a slight sweetness to the dish.
Kitchen Appliances
There are many useful kitchen appliances that can use in there, but in my point of view I think at least you should prepare with these tools below.
Oven mitts : Because they insulate the temperature and guard our hands against burns, they're a must-have tool when cooking italian sausage with an oven.
Baking pan: Whether you choose ceramic or glass baking dish, ensure to choose the right-sized one that fits the number and size of your sausages.
Sharp knife: Nothing can cut sausages better than a knife. You don't need a very sharp knife, but it should be sharp enough so that you can do cutting easily.
Cutting board: With the help of a cutting board, cutting will become very easy. Just make sure the board is clear.
Bowl: You need it to stir veggies and seasonings to make sure they're all well mixed.
Thermometer: To check the temperature of foods, this is the best tool you can get.
Serving dish: When you've finished your cooking, you'll serve your food in this dish.
Step by Step Guide:
Step 1: Preheat Oven
Set your oven to 375 degrees Fahrenheit (190 degrees Celsius).
Depending on your oven, the preheat time will be different. In general, most ovens take about 20-30 minutes to get to 375 °F.
Step 2: Prepare Sausage
Cut the sausage into three-inch pieces (shorter or longer depending on your dish and preference) using a sharp knife and cutting board.
Then, prick each piece with a fork for a few times. These little actions help to prevent the sausage from exploring when they get very hot during baking, so don't underestimate and skip them.
Step 3: Prepare Mixture for Baking
Put about 4 teaspoons of olive oil, 2 teaspoons of dried and cut cumin leaves, 1 teaspoon of salt and 1/2 teaspoon of crushed red pepper into a bowl. Mix all the ingredients with a spoon. Make sure none of them stay dry.
Step 4: Prepare Veggies and Seasonings
Make sure you wash and dry all your veggies before cutting them.
To the onion, you first peel it off, then cut it into thin slices after cutting it in half-moons. Don't cut it too thin to keep the onion juicy even when cooking is finished.
To the potatoes, do the same. To the garlic cloves, you peel them off, then chop them up into small pieces. To the green paprika, you slice it lengthwise into large pieces.
If you want to add a licorice flavor to this dish, you can use fennel or anise. After you've prepared all of those, stir them together in a bowl to make sure they're all well mixed.
Step 5: Put Everything in Baking Pan
Coat the bottom of your baking pan with the mixture that you already prepared in the #3. To make sure the pan is fully covered, use a spatula to spread the mixture.
Place the mixed veggies in the pan. Spread them regularly until you get a single flat layer.
Lay all the pieces of sausage on the veggies. Line them up side by side so that they don't overlap each other. Furthermore, leave space in between each line.
Note: You should cover the pan with foil (or parchment paper) to ensure the sausage cooked beautifully without getting dry.
Step 6: Bake Sausage
After all the preparations, now it's time for the most important step – baking the sausage. Take your pan with both hands and place it on the middle rack of the oven to ensure even cooking.
The baking time is 45 minutes, which is ideal for cooking the Italian sausage in the oven along with all the veggies inside.
Note: At 20 minutes, take the pan out of the oven using a couple of oven mitts. Then, use a kitchen tong to flip the sausage over so that they're cooked evenly.
After 45 minutes, take the pan out of the oven again and check the sausage. Did it turn golden brown? Is it firm? Does it swell and plump up? Is it juicy? Do the veggies keep their flavor? Etc.
However, it might be hard to tell if the sausage is fully cooked by just looking at the outside. So, you'll need to check the temperature with a thermometer.
The simple thumb rule is to cook Italian sausage until it reaches a minimum internal temperature of 165 °F (74 °C).
Step 7: Serving
Arrange the sausages and layer the veggies beautifully on the serving dish. If you like, you can add coriander or oregano leaves. The garnishes add more flavor and make the dish look more attractive.
Important Tips To Cook Italian Sausage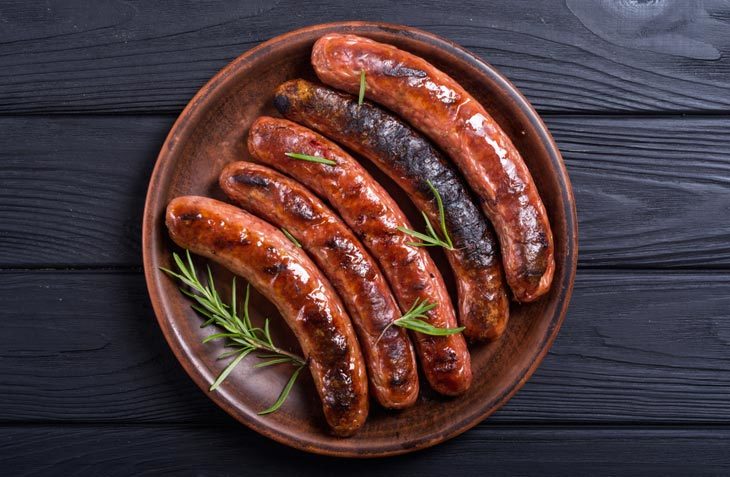 Never eat undercooked meats. Bacteria are present in all uncooked meats. In case of Italian sausage, which is mostly made of pork (or turkey), you might get trichinosis or salmonella poisoning.
Do not add water to this recipe because it will boil Italian sausage more than you want.