If you added too much pepper to your dish, there are a few ways you can fix it! Below, you'll find 11 ways on how to counteract too much pepper in dishes and meals.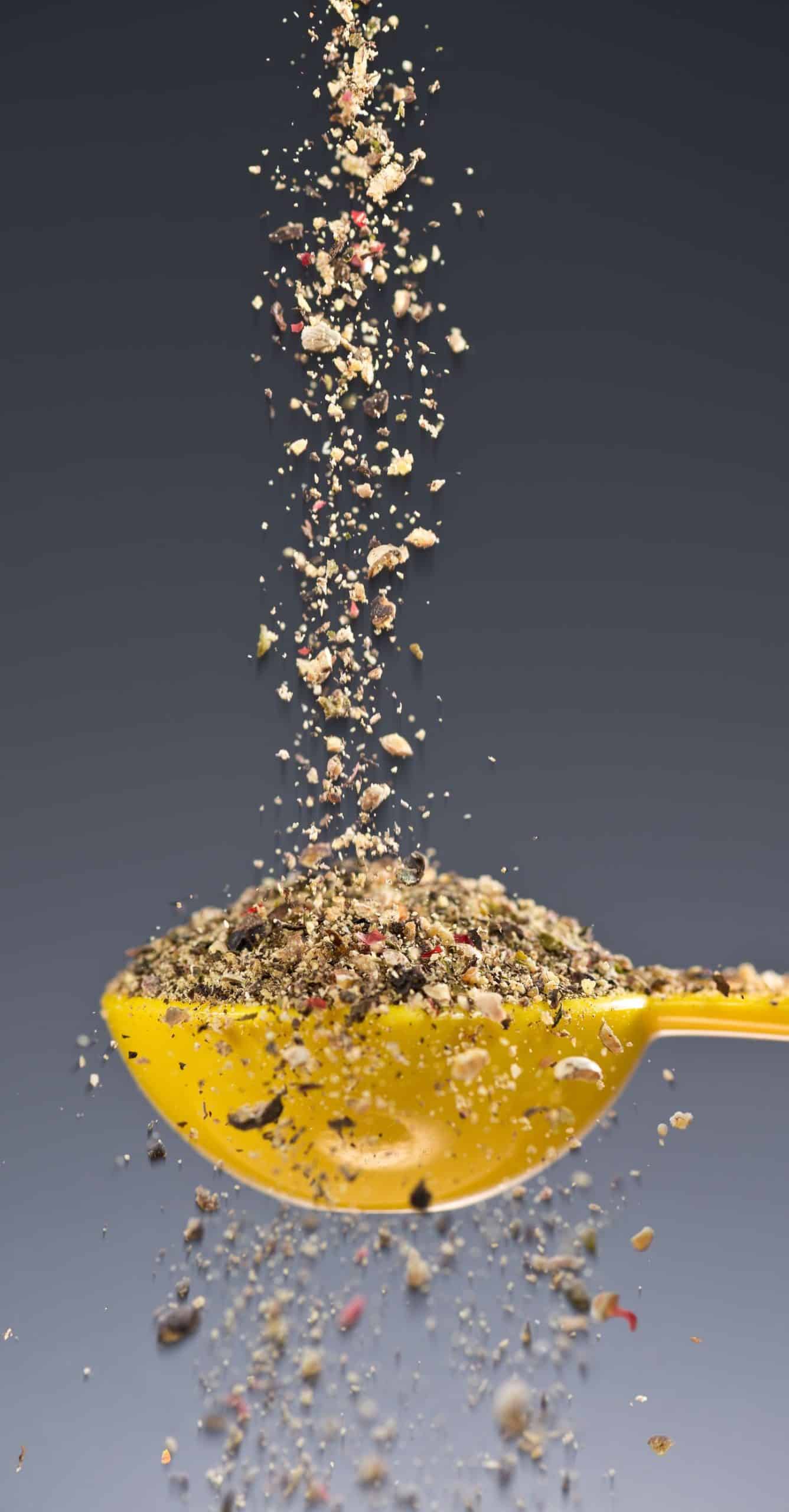 How To Counteract Too Much Pepper
How much pepper is too much? A moderate amount of pepper is always beneficial to your health. But remember not to consume more than two tablespoons of it on your daily menu.
So, how to fix too much pepper in your dishes? There are many ways to do this, based on your recipes and interests. Each method would have distinct strong points. Here are 11 common ways:
1. Use Seasoning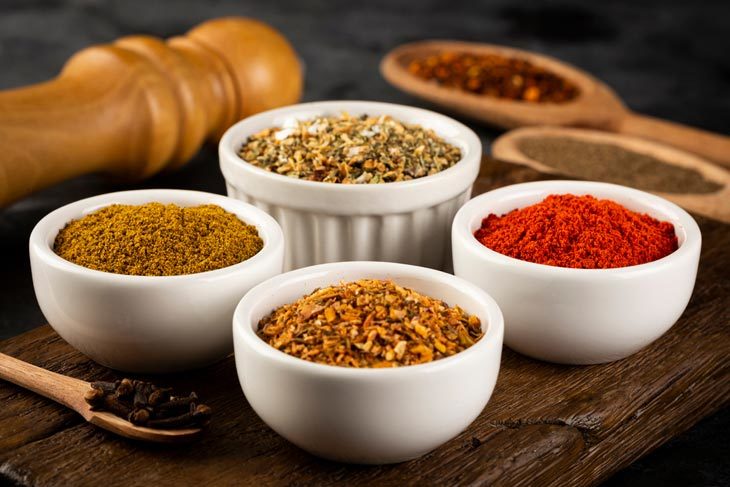 When considering how to neutralize pepper by this method, You may add the necessary seasonings to adjust the flavor accordingly if your dish does not contain such seasoning.
Adding herbs is a good choice to balance the taste of both the spicy flavor and the dish.
Interestingly enough, many Italian chefs go for oregano or basil to reduce the sharpness and spiciness in a wide array of recipes.
For fish or vegetable dishes, tarragon is a perfect addition. Meanwhile, Spanish and Indian recipes appreciate some garlic, curry powder, and cumin.
As a rule of thumb, you should always taste the dish immediately after adding any seasoning to ensure that the ingredients do not overpower or alter the original flavor of the dish you make.
Moreover, remember to start with a small pinch and add slowly, not too much at once.
2. Neutralize The Flavor With Acidic Ingredients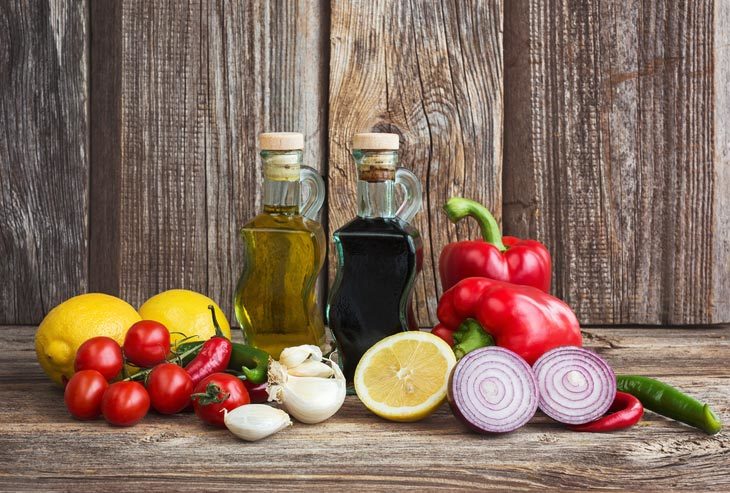 Have you ever added too much cayenne pepper in soup? or wondered, "How to counteract too much cayenne pepper?" This would be an effective approach for your dish.
There will be a chemical ingredient that creates the spicy taste, capsaicin. And ingredients with an acidic profile will be able to neutralize capsaicin, resulting in a reduced content of this element, and at the same time, the dish will be less spicy.
On the market today, there are many ingredients that come with acidities, such as balsamic vinegar, lemon, or tomatoes. After using these ingredients, you will have to pay attention to the sour tone.
The above substances will be included depending on the recipe because each cuisine and ingredient has unique characteristics.
In Asian countries, cooks usually use lemon to balance the spicy taste. In addition, meat or fish dishes will also be supplemented with lemon juice.
Sometimes, have you ever panicked: "I put too much pepper in my soup, what should I do?". Let us tell you a secret. In Italy, people will use balsamic vinegar if there's too much pepper in soup.
3. Add More Sweetness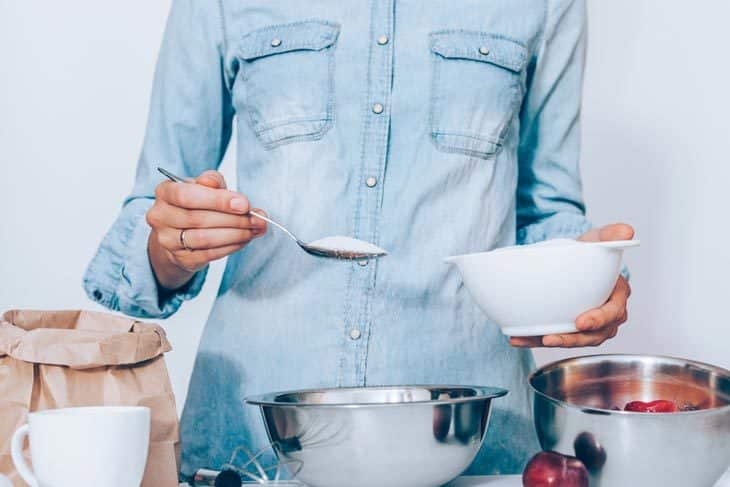 How to make soup less spicy by sugars or other sweeteners? This is one of the interesting solutions in this case.
You may not know the part of our tongue that feels spicy is after sweet. If you add a little sugar, the taste will be distracted. And we will not feel the spicy and hot flavor as much as the original.
Sugar has many types; each type may not be good for the health of certain objects, so find out carefully the uses and the dishes that are suitable for that sweetness.
In addition, to avoid excessive calorie intake, you should limit the use of carbs.
So, how to reduce pepper in soup or how to tone down spicy soup? Of course, you can use granulated sugar for casseroles or soups moderately.
And remember to add vegetables, carrots, or tomatoes to make the dish more harmonious.
As for recipes like grilled meats, maple syrup, or honey is a perfect alternative to table sugar.
4. Cut Down The Amount Of Salt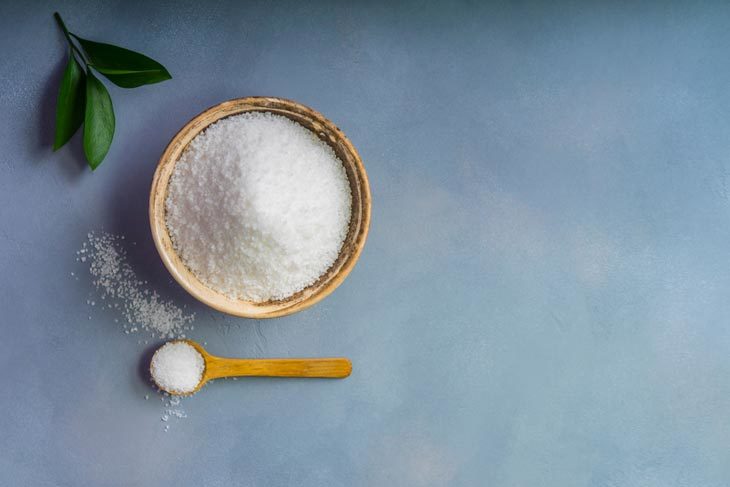 When thinking of how to fix too much pepper in soup, have you ever come up with salt? This favorite option may surprise many people but is extremely effective quickly and easily, typically pasta soup.
The reason is that the salt will burn and drown out the piquancy in the food, and you will feel thirsty. However, not all dishes can use this method, but it still works if you add too much pepper in gravy.
5. Add Fats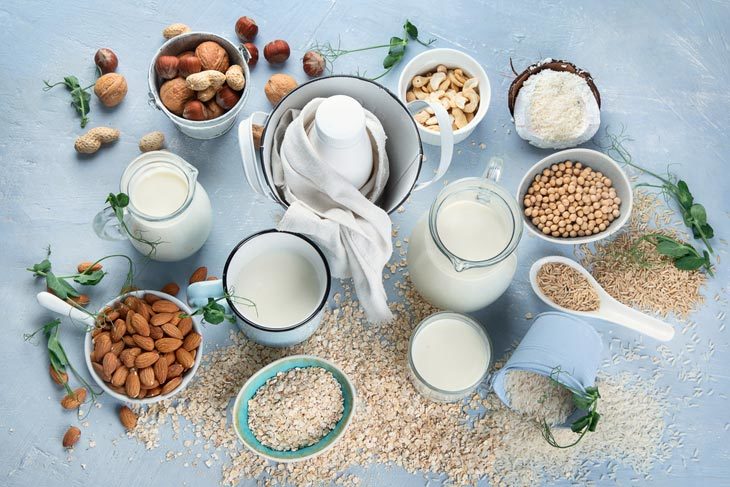 Fats are of two types, saturated and unsaturated, and they alter the properties of the enzymes responsible for the hot taste.
Scientists recommend that you use unsaturated fats instead of saturated fats to balance the taste and ensure health, especially for those with heart disease.
The best choice would be olive oil, which is a very common ingredient in any kitchen. You can also use some high-fat ingredients like coconut milk, cream, or cheese if you put too much pepper in food.
6. Make Use Of The Strainer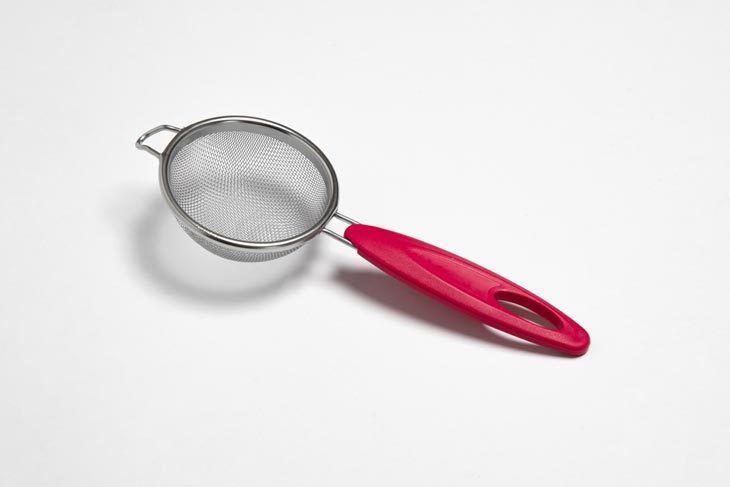 In some cases you have added too much pepper in soup, you can use a sieve or a cheesecloth to filter out the pepper residue in sauces and soups.
You should taste it after filtering to make sure the flavor of the dish is just right. You will have to continue with other methods if there is still too much pepper or extra spice.
7. Add-In Dairy Product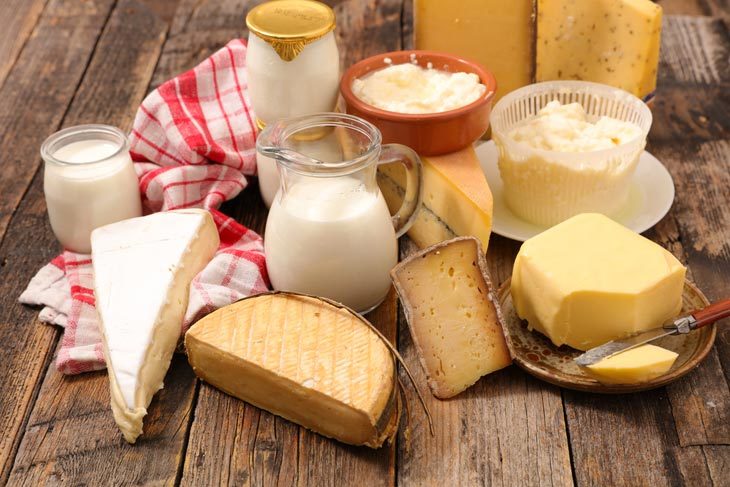 Will anything cool the taste of too much black pepper in soup? If you find the amount of pepper too much; dairy products including sour cream, yogurt, and milk would help you.
Substances in these products will offset the elements in pepper, such as capsaicin, to reduce excessive spiciness. Just toss a small amount, and you will see a significant change.
8. Add Nut Butter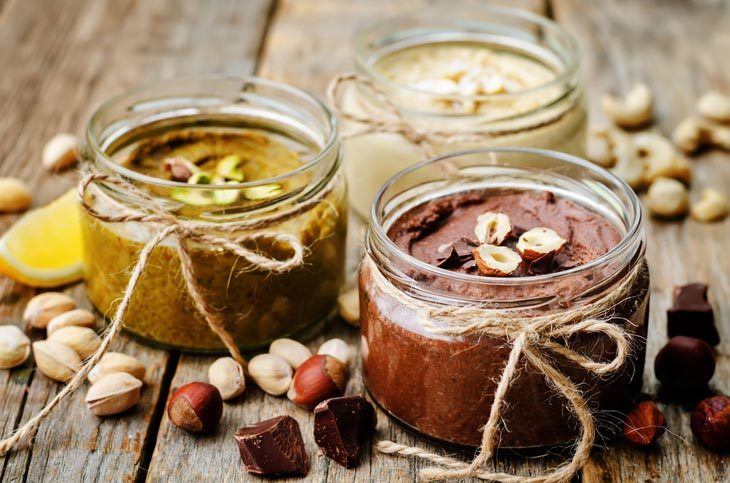 Butter is also one of the other high-fat ingredients; it helps to neutralize the flavor of your dishes, especially Thai recipes.
Some of the ingredients we need to mention are almond butter, sunflower butter, or, most commonly, peanut butter.
9. Cook With Starchy Carb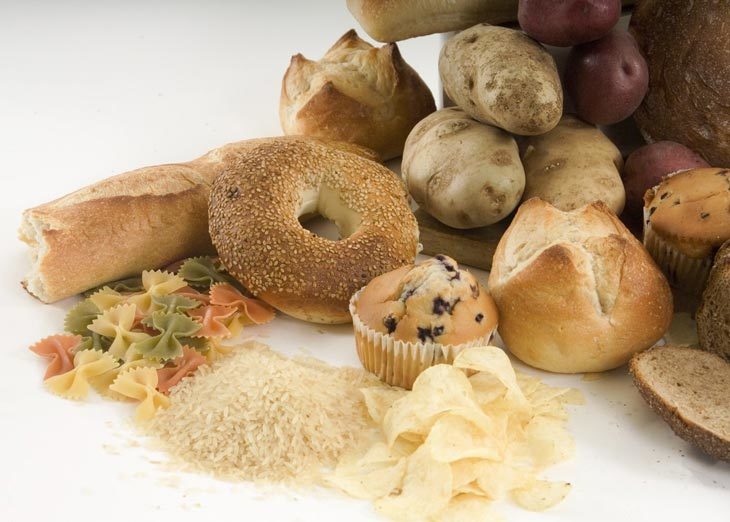 How to balance out too much pepper without adding many ingredients? One great method that can cool down the hotness of a lot of pepper is starch.
This solution is suitable for cooks who do not like to add any other ingredients to their dishes. Instead, you will pair the dish with other starch-based food.
You can have a curry that is too spicy with another side dish of flatbread or rice. In addition, pasta is also a suitable substitute to accompany some other overly spicy dishes.
10. Skim The Oil Off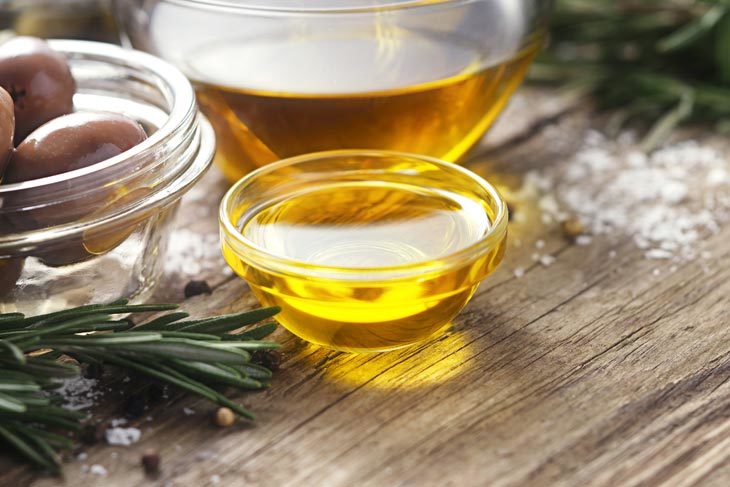 Some high-fat dishes like curries will often have an oily layer on the surface, which contains compounds found in pepper such as piperine. The reason is that the oil is soluble in this compound.
Therefore, you can remove this layer of oil a little to reduce the spiciness of the dishes. This method is not very effective, but you can still try it if the other methods don't work.
11. Dilution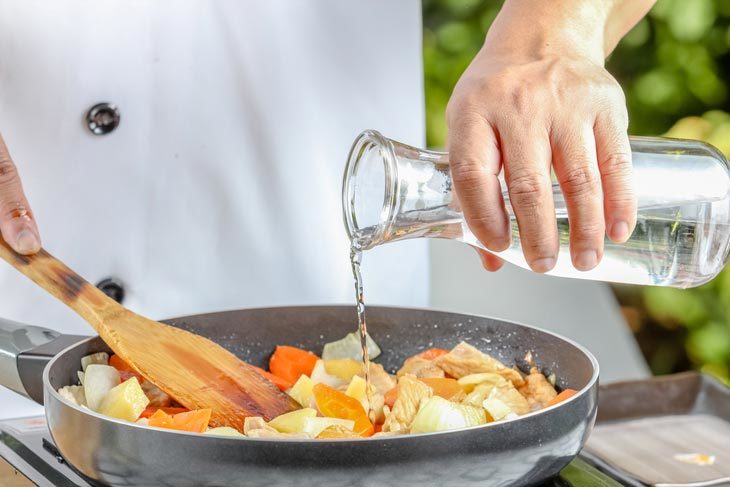 How about too much black pepper in beef stew? This is one of the easy ways. You can dilute it with other ingredients available in your dish.
You can dilute the cooking water in case you have added too much pepper in stew. For soups, some more broth will work wonders.
Why Should You Avoid Consuming Too Much Pepper?
Can you eat too much pepper? If you eat foods with too much pepper, your health can be affected in some ways.
Spicy substances or their derivatives in pepper can lead to increased stomach acid. This irritates the stomach; more serious cases lead to peptic ulcer disease.
And, of course, you can also have acid reflux. This can be said to be not dangerous or fatal.
However, it can make you uncomfortable, typically a sign of belching. This is a typical indicator that you are not suitable for foods with too much pepper.
Many people don't know that nighttime tooth wear can also happen due to acid reflux in the body. If the disease becomes chronic, it is one of the reasons for esophageal cancer, although it is very rare.
In addition, your ability to perceive tastes will also be impaired, hindering you from making delicious dishes..
Which Method Is Most Effective?
It is difficult to say which is the most effective method to solve the problem of too much pepper in everyday dishes.
Using too much white pepper is different from adding too much black pepper, or even using too much red pepper still brings a distinct spicy flavor.
The type of pepper you have over-seasoned determines the level of spiciness. And each level will call for different ingredients to tone down the pungency.
Depending on the recipe of each dish, the cuisine of each region or country, each cook will have a corresponding solution.
Recipes from Italy or Spain will suit the seasoning method, while extra fats like butter will be the perfect substitute for overly spicy Thai dishes.
The option of adding an acidic agent is a great choice for peppery pasta dishes. Also, if you want to save time, you should consider dilution or starchy foods.