How To Cut Chicken Thighs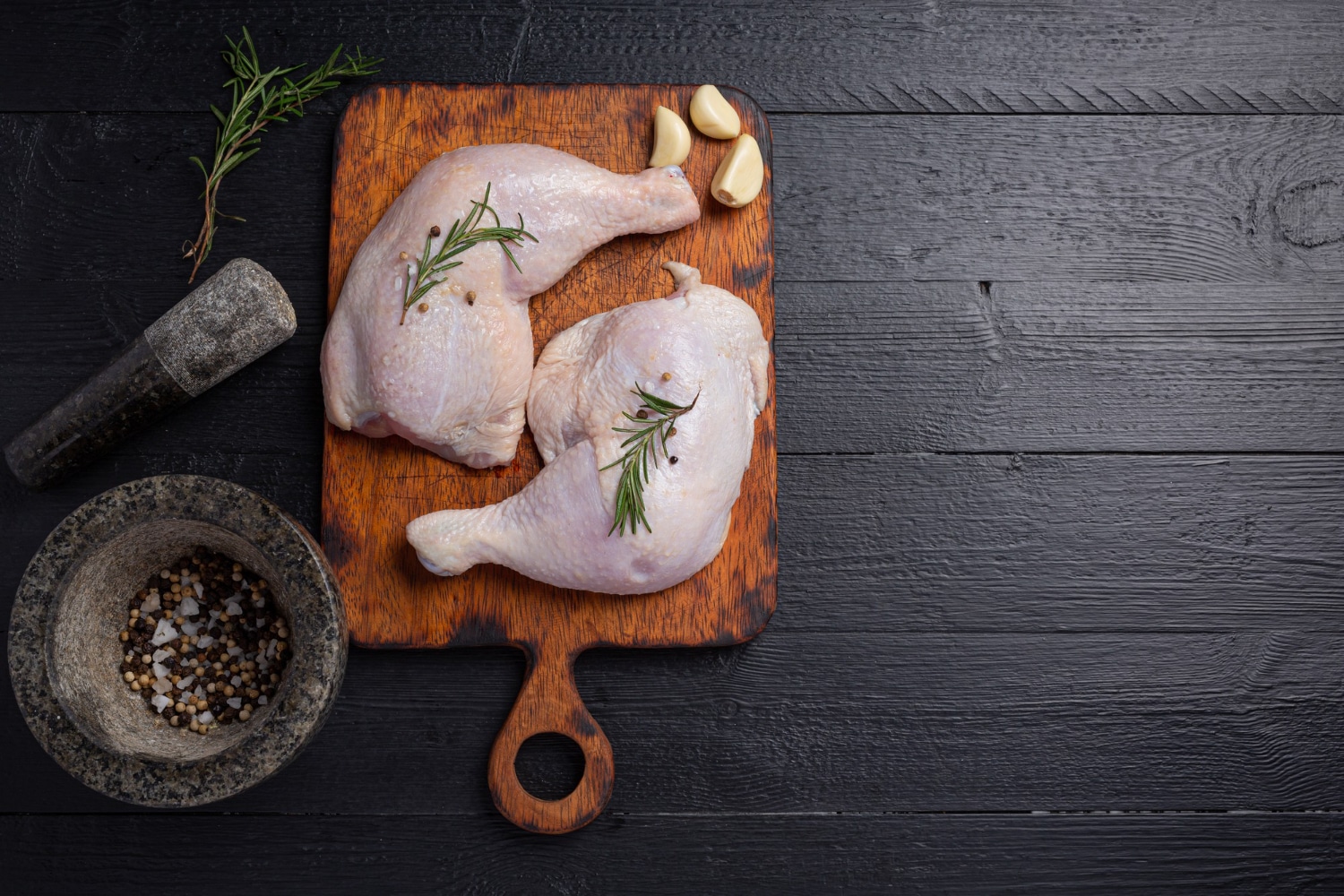 If you are a home chef, how confident are you with your chicken cutting skills? Let's say you are dealing with a sarku japan chicken teriyaki recipe that needs chicken breast, thigh, and wings.
Cutting breasts and wings may be easy as you can slice it out easily along a main bone, but the thighs are not easily cut like that. 
So, what's the correct way to cut chicken thighs so that you won't waste precious amounts of chicken?
How To Cut Chicken Thighs?
Cutting or cubing chicken thighs may be difficult as there are many layers of bone and meat scramble together. But don't worry, we've got your back. Let's learn how to debone chicken thighs properly, starting with how to cut boneless chicken thighs: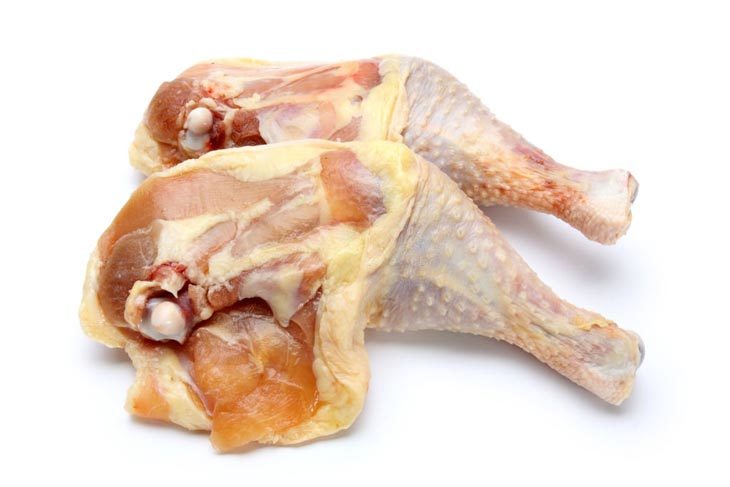 1. Separate the Legs
If you have a whole chicken on your cutting board, it's time to first remove the drumsticks from the thigh by finding the joint that joins both together. You need to use your thumb and search for the articulation point, where you will cut the thigh from the drumstick.
After pointing out that articulation point, you need a sharp knife to cut through the meat above the joint. If you have located the joint correctly, the knife will slide through easily, and you'll have two separate pieces of chicken. 
In case you get stuck, move the knife around until you find the sweet spot between the joints. After removing the drumsticks, set them aside for a different recipe. We like our smoked chicken drumsticks one.
2. Remove the Skin
If you are looking for boneless-skinless chicken thighs, then the next step would be to remove the skin. The skin can be left on and crisped up via grilling or frying, but for skinless chicken thighs, you'll need to remove this. It will be easy since you'll likely be able to simply pull it off without much knife work.
3. Find the Bone
Now, it's time to find the bone hiding inside the thighs. Your chicken thigh will have a rough and a smooth side (where the skin was), and you'll need to start with the rough side up.
In this position, you will see a single bone sticking out of the meat. This bone will be our starting point.
4. Expose the Bone
Hold one side of the chicken thigh with curled fingers of your non-dominant hand to prevent cutting yourself as the chicken might be slippery, while the dominant hand uses the knife to separate the meat from the bone. 
Since the slice you'll make is quite small, it's best to use the knife tip to make the first move and then let the rest of the knife follow the movement. With a precise cut, you will expose the bone from one side while extracting the chicken meat that you'll need. Repeat the same process to the other side, and you will see the bone in the middle of the thigh. 
To expose the thigh, you need to follow along cutting on the bone's surface to separate it from the meat. Make sure to use a sharp knife. Small strokes with the knife tip will produce the best results.
5. Separate bone from the meat
To completely separate bone from meat, just follow along both bones, leaving the inner joint for last. The joint should have a layer of fat surrounding it, which you can cut through to completely separate it from the meat.
Here is a great video of the full process, from start to finish.
6. Trim the Fat
There will be a good amount of fat around your newly deboned chicken thigh. Some of it will be more solid, while other parts will be more of a yellow, slimy substance. Although chicken fat can be delicious and will certainly add flavor to your final meal, too much fat should be trimmed off.
It will be difficult to remove all the fat from the chicken thigh. The good thing is that the fat will completely melt as soon as it sees some heat from cooking. Because of this, you really don't need to spend too much time removing the fat. Just get rid of the big chunks, and you'll be fine.
7. Butterfly the Thigh
If you want your raw chicken thighs to be cooked evenly, you need to do one extra step before cooking it. Called butterflying, this step will help flatten out the chicken, so it cooks better. Place the smooth side (where the skin was) down, and have the meat that used to surround the bone exposed. Use your knife to create a halfway 45-degree cut on the thicker part. Don't cut all the way through the meat. Spread that piece of meat out until it has reached the same thickness throughout.
Here is a great video on how to properly butterfly a chicken thigh.
8. (optional) Chop Into Pieces
If your recipe calls for chopped chicken thighs, then you can simply just cut them into one inch (3 cm) chunks with a larger knife. You do not need to follow any folds in the meat for this. Roughly chopping the raw chicken thighs into mostly equal-sized pieces will help your meal cook more evenly as well.
What Are Tips On How To Cut Chicken Thighs?
Trimming chicken thighs seems a little daunting at first, but these tips should help you get it right:
Always purchase fresh chicken. Chicken that is no longer fresh will start to smell bad quickly, at which point you should throw it out. Fresh chicken will be much easier to cut as well.
Refrigerate your chicken! Leaving it sitting too long at room temperature can create an ideal environment for bacteria and debris to invade and spoil your chicken. Always keep your raw chicken in the fridge.
A sharp knife works best. Believe it or not, you have a better chance at cutting yourself with a dull knife. This is because you end up having to strain or push harder to get through the meat, bone, or tendons with a dull knife. A knife that is properly sharpened should glide right through anything you come in contact with inside the chicken thigh.