Garlic, known for its distinctive flavor, is a culinary staple in many households. However, one common downside of eating garlic is the lingering odor it leaves behind. But fear not, we'll give you some tips and tricks on how to eat garlic without smelling. Say goodbye to garlic breath!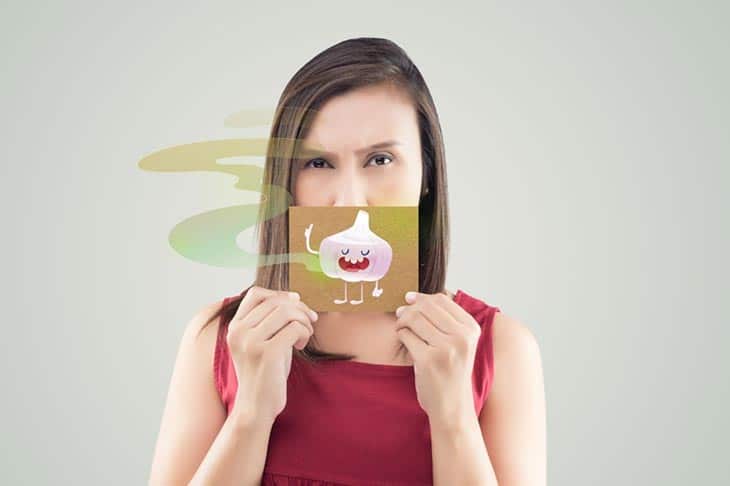 Why Does Garlic Make You Smell
Garlic makes you smell because it contains sulfur compounds, like allyl methyl sulfide (AMS). When you eat garlic, these compounds are broken down in your body and released through breath, sweat, and urine.
The breakdown of AMS creates the distinct garlic smell in your breath, while sweating can lead to body odor with a garlic-like scent. Factors like metabolism, genetics, and hygiene habits can influence the intensity of the smell. Despite the odor, the health benefits of garlic outweigh this temporary inconvenience.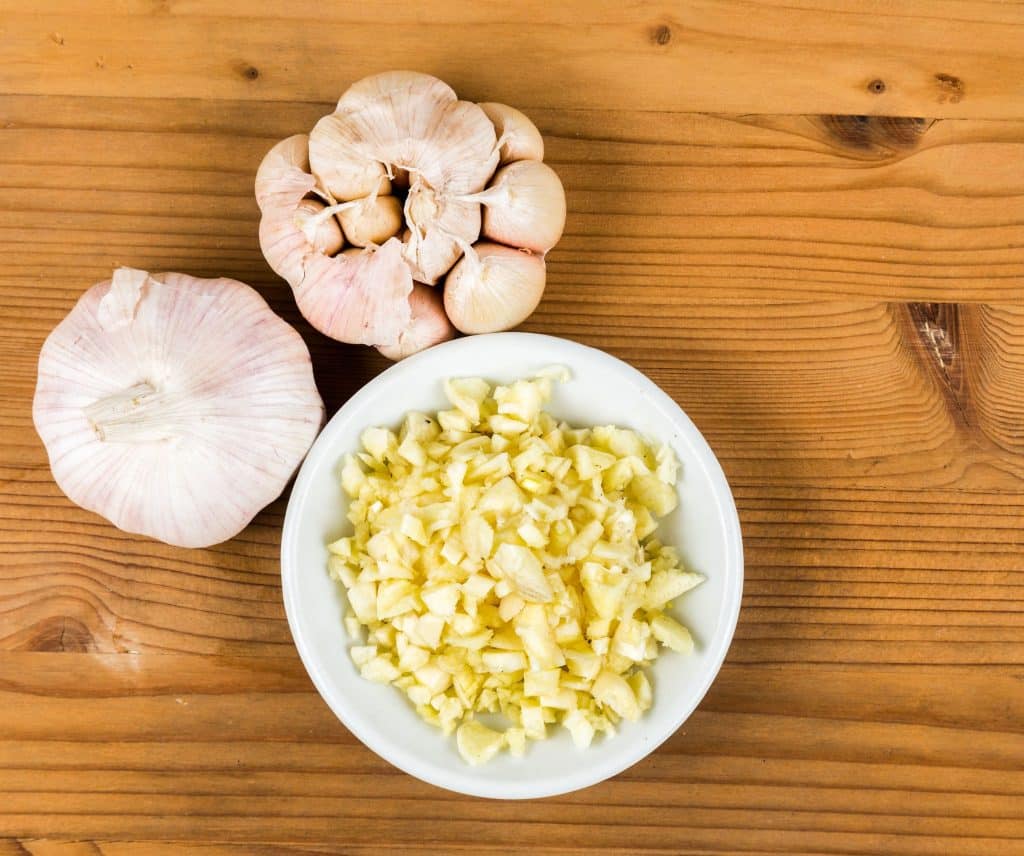 How To Eat Garlic Without Smelling
Opt for Roasted Garlic
Roasted garlic is not only delicious, but also milder in flavor and less likely to cause bad breath compared to raw garlic. Simply wrap a few unpeeled garlic cloves in aluminum foil and bake them in the oven until soft and golden. The roasting process mellows the flavor and reduces the intensity of the smell, making it a great alternative to raw garlic.
Chew Fresh Herbs
After eating garlic, chew on fresh herbs like mint, parsley, or cilantro. These herbs possess natural deodorizing properties that help neutralize the odor. Additionally, the refreshing taste of herbs will leave your mouth feeling fresh and clean.
Lemon Juice Magic
Lemon juice works wonders in masking garlic odor. Squeeze some fresh lemon juice onto your hands and rub them together, or add a splash of lemon juice to your garlic-infused dishes. The acidity of lemon helps to neutralize the odor and adds a zesty twist to your culinary creations.
Green Tea and Peppermint Tea
Green tea and peppermint tea are known for their natural deodorizing properties. Brew a cup of green tea or peppermint tea and sip it after consuming garlic-rich meals. These teas not only freshen your breath, but also aid in digestion, making them an excellent choice for combating garlic breath.
Chlorophyll-Rich Foods
Chlorophyll is a natural compound found in green, leafy vegetables like spinach, kale, and parsley. Incorporating chlorophyll-rich foods into your meals can help combat garlic breath. The chlorophyll acts as a natural deodorizer and freshens your breath from within. Add a handful of spinach to your garlic-infused dishes, or blend a refreshing parsley smoothie to enjoy the benefits.
Cleanse Your Palate
After eating garlic, cleanse your palate by munching on crunchy fruits and vegetables. Apples, carrots, and celery are particularly effective at removing food particles and odor-causing compounds from your mouth. Their high water content helps increase saliva production, which aids in washing away the garlic remnants and reducing the smell.
Practice Good Oral Hygiene
Maintaining good oral hygiene is crucial in combating garlic odor. Brush your teeth, tongue, and gums thoroughly after eating garlic to remove any lingering residue. Don't forget to floss and use mouthwash to reach the areas that brushing may miss. Investing in a tongue scraper can also help remove bacteria and odor-causing compounds from your tongue.
Stay Hydrated
Drinking an ample amount of water throughout the day helps maintain saliva production and aids in flushing out any remnants of garlic. Hydration not only promotes overall oral health, but also helps mitigate the effects of garlic odor.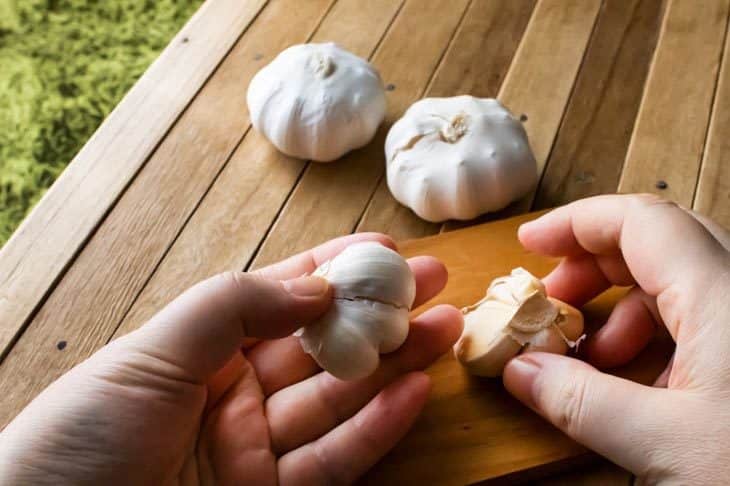 Eating garlic doesn't have to mean dealing with the lasting smell. By following these tips and incorporating some simple habits into your routine, you can enjoy the flavors and health benefits of garlic without worrying about the consequences on your breath. Experiment with these strategies, find what works best for you, and savor the culinary delights of garlic with confidence. Bon appétit!