How To Fix Grainy Buttercream? Tips To Make Smooth Frosting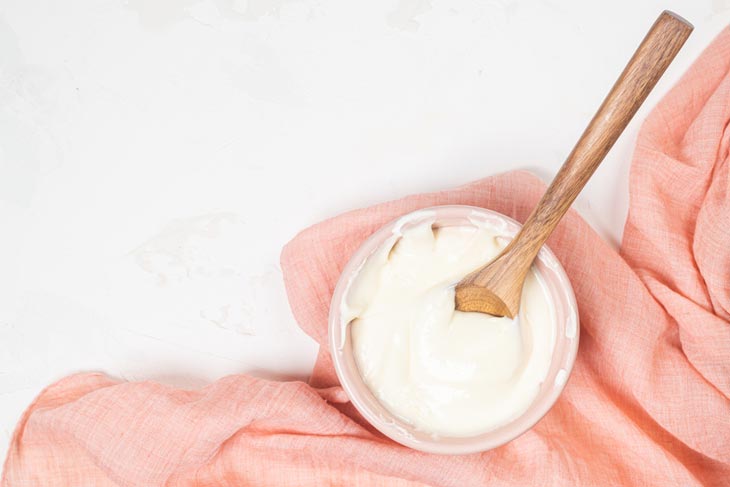 Buttercream is an icing that gives your cake a tasty, smooth, tangy flavor. Buttercream icing is easy to make, yet it can also turn hard and grainy easily as well.
So, you'll need to pay extra attention when making it to create a perfect buttercream.
Follow our useful tips and tricks on how to fix grainy buttercream, if something happens to be wrong. Now, let's get started!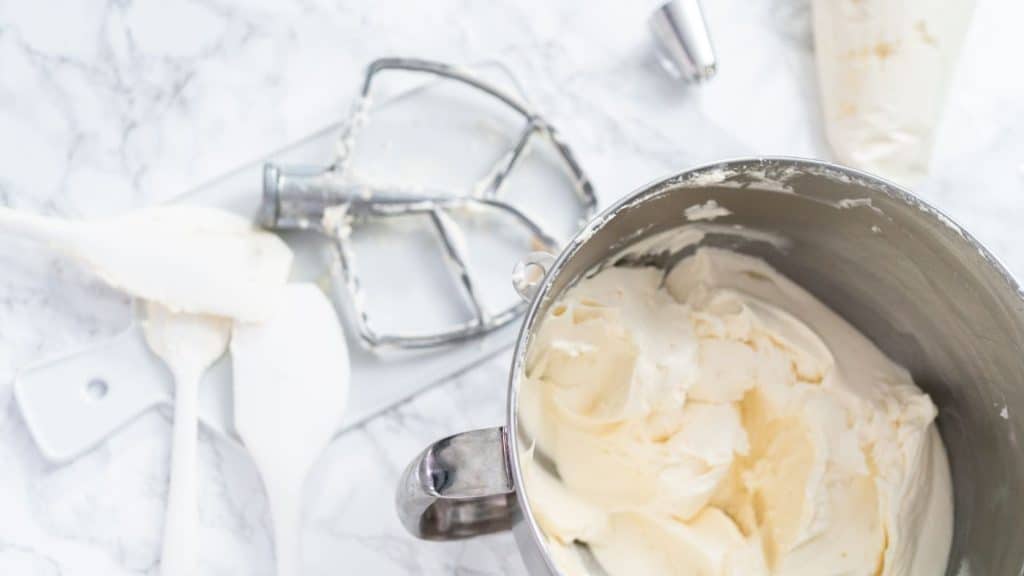 Why Is My Buttercream Grainy?
Grainy buttercream is a common mistake that can happen when baking.
The four most common reasons for grainy icing are listed below.
1. Use Beet Powdered Sweet Instead Of Cane Sugars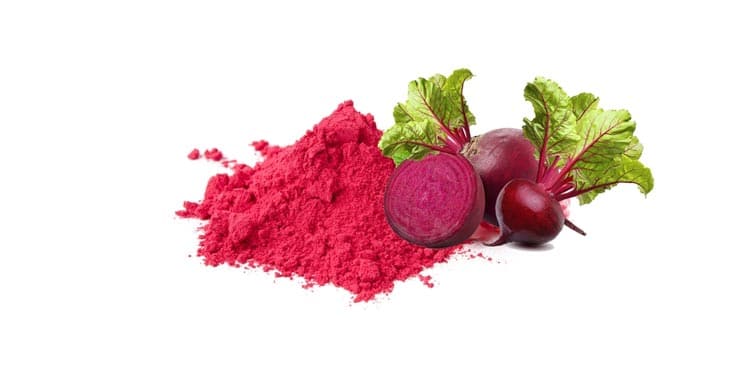 Beet powdered sugar does not melt as well as cane one. And if sugar does not melt completely in the mixture, it will cause grainy buttercream frosting.
Though sugar cane can be a little more expensive than the beet one, it is worth the price for creating the fluffy, smooth buttercream icing.
So if you happen to use beet powdered sugar, you should mix the texture well to get a smooth buttercream frosting.
2. Forget To Choose Finely Ground Sugar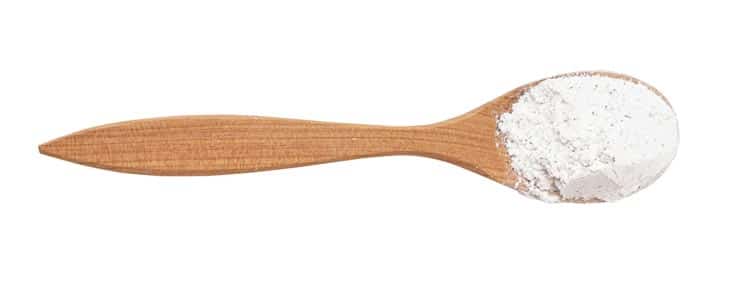 Use the top-quality cane powdered sweet you can find. It will be finer ground, making it less likely to form uneven sugar crystals that lead to the grainy frosting.
You can choose the sugar labeled in grades or finely ground sweet specialized for buttercream making.
If you decide on the labeled one, purchase the highest grades like 12X or 14X. These types will work better for making buttercream.
When you cannot purchase finely ground sugar, make use of your coffee grinder to ground the powdered sugar.
3. Not Sift The Icing Sugar Beforehand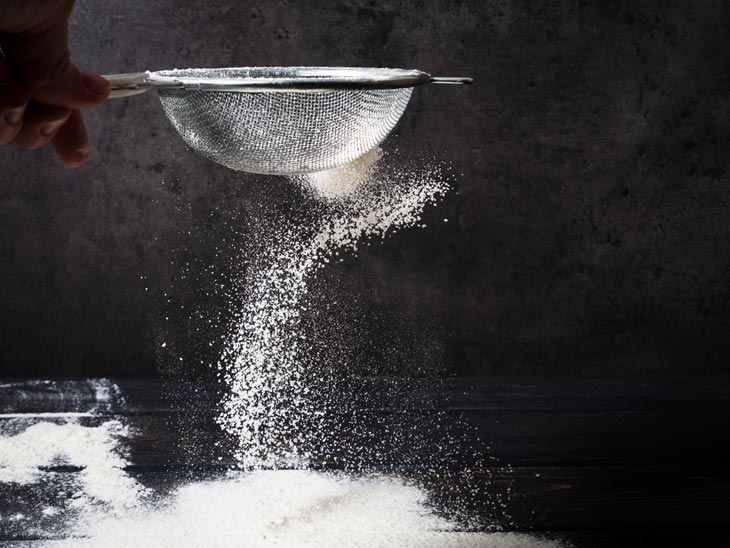 If you use unsifted powdered sweet, your buttercream icing will be more likely to turn gritty. In this form of sugar, cornstarch absorbs liquids in combination if it is not wrecked.
The liquids will sink into the icing and create little clumps, making the icing gritty. So before using icing sugar, always sift it through the finest sieve you can find.
A second tip is to strain the powdered sugar through a new pair of ladies' pantyhose draped over a dish.
It might take more time, but it will remove all the huge grains. This method will work best if you cannot find high-quality sugar.
4. Not Giving The Buttercream Time To Stand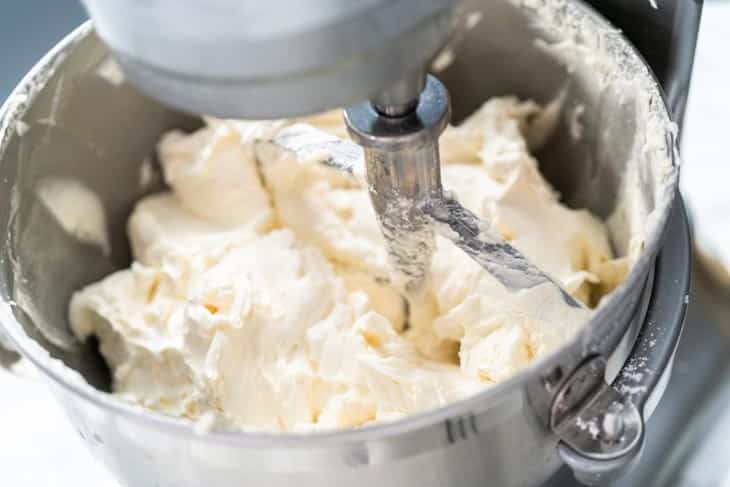 Buttercream needs time to stand, especially when the powdered sweet is not very fine. It might last for hours or even overnight for sugar to melt.
Before using, use a paddle attachment to remix the mixture carefully.
How To Fix Grainy Buttercream
Preparation
To fix broken buttercream, you require ingredients for making buttercream frostings like butter, powdered sugar, heavy cream, vanilla extract, milk, and salt.
Moreover, you might need an electronic hand mixer, or you can mix the icing yourself.
Instructions
Having everything ready for the process, you can now fix your frosting.
Before heading to the instructions, keep in mind that you may be under mixing the cream. So keep on mixing it for a few more minutes.
The transition from gritty to creamy might take some time, but it usually happens if you do not make any under mixing faults.
Step 1. Mix the texture more
Aside from the reasons listed above, clumps can also form when you don't mix enough time. The ingredients will also not be fully blended if you stop too soon.
When you want to mix your buttercream until it reaches your desired smoothness, you can try using a stand mixer or electric hand mixer on high speed for around two minutes.
Check the icing once again and repeat the step if necessary.
Step 2. Add some milk
Milk typically works in most cases of grainy texture. Adding some milk to the icing can help soften it to achieve the ideal smooth consistency.
You can add one tablespoon each time, or start with two to see how it goes before adding more if necessary.
Step 3. Place your butter cream in the refrigerator before you use it
Refrigerating your mixture for around a quarter of an hour can help fix your grainy buttercream frosting, since it cools everything down and gives you time to whisk up all the lumpy things.
When your butter is cold enough, mix at medium speed at this time. You may also want to try hand-mixing the chilled icing!
Step 4. Allow it time to rest
You might have to leave the frosting overnight to allow the powdered sugar crystals time to dissolve if you do not use high-quality sifted powdered sugar.
And then, whip it again at a slow speed to smooth it up. You have now got a fluffy smooth buttercream frosting.
What If It Does Not Work?
If the above tip does not work, and you do not have enough ingredients for the next try, it is time to call in the big guns.
Step 1. Use a strainer to strain the mixture. It will separate the liquids of the solid fat that could not be dissolved. This step requires your patience.
Step 2. Take the liquids and whisk them together for 3 minutes at medium speed.
Step 3. Finally, carefully add the solid fats to ensure an adequate dissolution and incorporation.
FAQs
1. How To Fix Lumpy Frosting?
A simple solution to fix your lumpy frosting or icing is to microwave the entire batch for a few seconds, just long enough to melt the cream cheese and butter combination slightly. You can start with 10 seconds.
Then mix it well until all the sugar granules dissolve completely. And now you will get the silkiest, smooth frosting ever.
You can put it in the refrigerator for a short time to stiffen it up, so you can have an ideal thickness of icing on the top of your cake.
If you want dribbles of cream liquid streaming down the sides of your cake, then do not chill it. The top will look a little thin, but it will create a wonderful drippy effect on the sides.
2. How To Fix Melted Buttercream Frosting?
The simplest way to correct melted frosting is to put in some more cool buttercream.
Step 1. Add 1/4 to 1/2 pat of butter to rest on the surface for 30 to 60 minutes, or until it's soft enough that your finger makes a small imprint in it when touched. If you are not certain how much a pat of butter is, check the correct amount in our post.
Step 2. You can microwave it for a faster softening if you make sure you can handle it successfully during 10- to 15-second intervals. Remember that just a moment of neglect can cause over-melting. It also means you have destroyed your frosting.
Step 3. Shortening has a solid melting point of 106 degrees Fahrenheit, while butter gets a melting temperature from 88 to 98 degrees Fahrenheit.
So when you add shortening to softened butter, it helps to firm it up and restore the frosting. Whip the frosting until it's soft and fluffy in a stand mixer or hand mixer.
3. How To Make Brown Sugar Frosting?
Brown sugar frosting is a basic buttercream recipe. All you need for a superior recipe for brown sugar frosting is:
1 tablespoon of softened butter
4 tablespoons powdered sweet
1-2 tablespoons brown sugar
2 teaspoons vanilla milk
Wilton 2D
Decorating bags
Decorating tip
A mixer
Now follow our instructions to master this type of frosting.
Step 1. Put in some vanilla extract and mix until well blended.
Step 2. Continue mixing with some powdered sugar. First, work slowly to incorporate the powder into the sweet and butter mixture. Then, on medium, mix until creamy.
Step 3. Add one teaspoon of milk at a time until the frosting reaches your desired consistency.