If you're familiar with Italian cuisine, you know there is one ingredient that constantly appears in the recipe: Parmesan or Parmigiano Reggiano cheese.
If you want to enjoy more Italian dishes and save money, check out how to freeze Parmesan cheese below.
Can You Freeze Parmesan Cheese?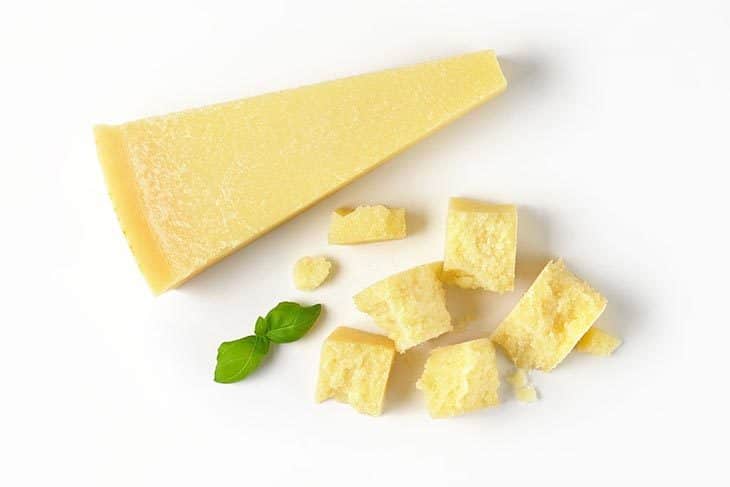 Normally, there are two common ways of storing cheese: freeze it or put it in the refrigerator.
Unlike soft cheeses like Feta cheese, Parmesan cheese has a hard texture that can endure the freezing process better. That means the color and flavor of the cheese will be unaffected by a low temperature. When stored in the fridge, Parmesan cheese can last up to 6 weeks and six months when freezing.
How To Freeze Parmesan Cheese
Prerequisites Before Freezing Parmesan
Although frozen Parmesan cheese still has the same flavor and color, the texture of the cheese becomes crumbly gradually due to the crystallization of the cheese's natural moisture content at freezing temperature.
Therefore, you must consider the frozen amount wisely before putting it in the freezer.
However, with the effect of freezing on Parmesan cheese's texture, you should consider whether it is wise to freeze the whole piece. Depending on what you are going to use the Parmesan in, you might want to freeze the cheese in different forms.
If you tend to use the cheese in a sauce or as pasta filling, it would be ideal to cut it into small blocks or shredding it before freezing. With this way, you don't need to thaw and defrost the entire cheese piece more than one time.
So, every time you need the cheese, you only need to take enough blocks and melt them on your pasta while other blocks can remain frozen.
Now let's find out how to freeze Parmesan cheese below:
Freezing Parmesan Cheese Instructions
Step 1: Prepare The Cheese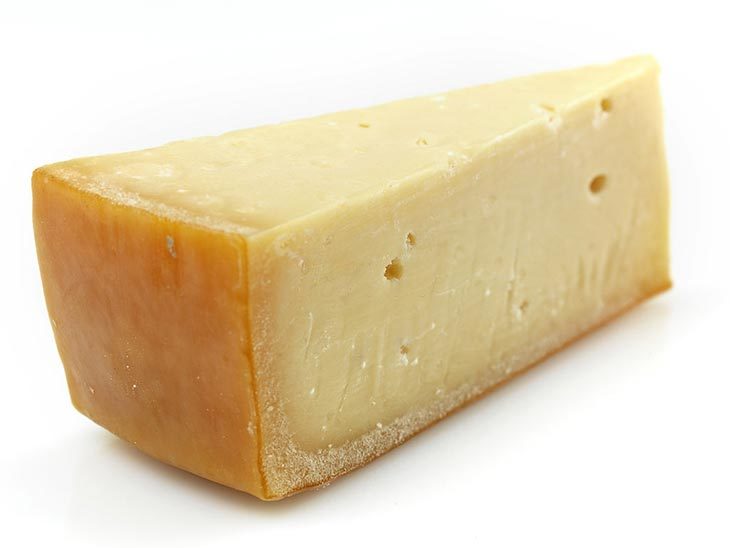 As mentioned above, you can cut the cheese into smaller blocks or shred it into slices. For cheese blocks, you can cut them into 1 – 1.5 inch cheese cubes before freezing.
Another way you can store the cheese is to grate it. As many popular recipes ask for grated Parmesan cheese, such as macaroni and cheese, pastas, and casseroles, you might as well grate it before freezing.
Step 2: Cover The Cheese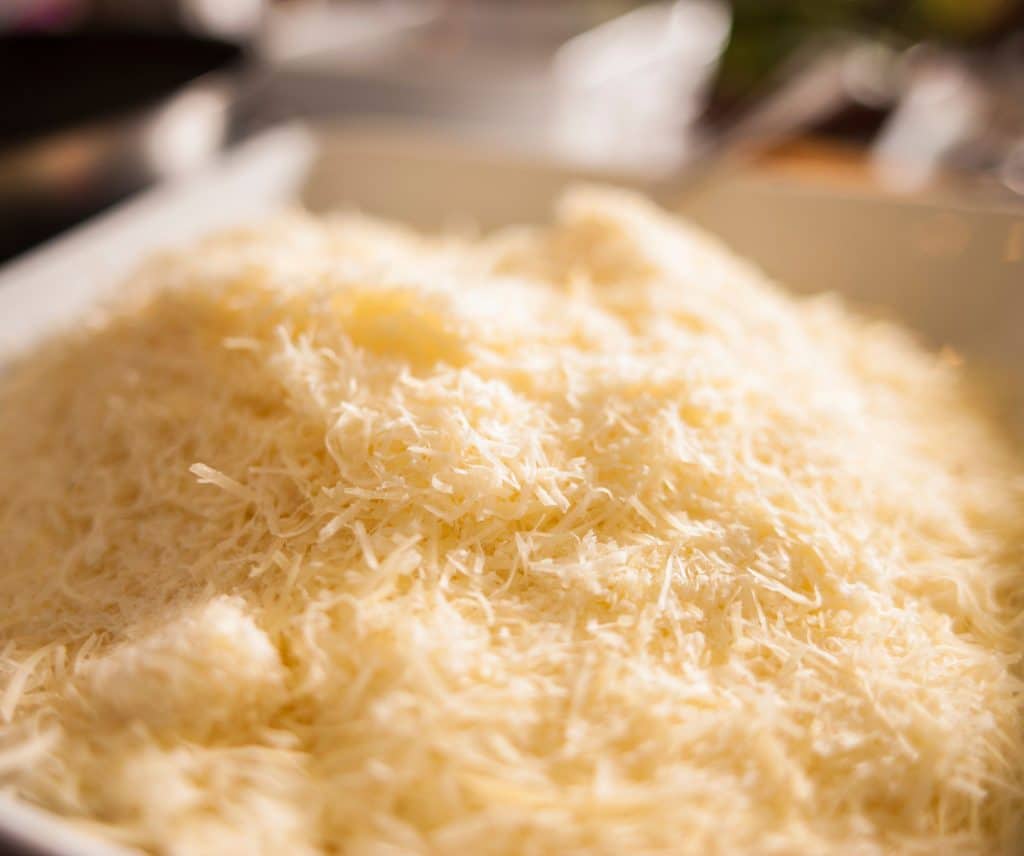 With the freezer bag, your cheese still gets cold, but other food inside cannot penetrate the cheese texture and undermine the flavor of the cheese.
Step 3: Label The Bag
If you have a freezer full of food like mine, you would definitely need to label every freezer bag. It also saves you a lot of time trying to find the frozen Parmesan cheese.
When labeling the bag, you should put the name of the cheese, the date, and how to reuse it, such as: "Parmesan cheese, March 24th, grated on pasta."
How To Defrost Parmesan Cheese
Here is how you can defrost Parmesan cheese:
First, remove the cheese package from the freezer and inspect the bag for signs of damage. This step is important as it determines whether you can keep using the cheese or throw it away.
When checking the freezer bag or plastic container, make sure it is completely airtight. If the cheese is exposed to the freezers air, it will have a different flavor and texture.
Next, the cheese should be put on a plate or tray with a freezer bag. It is best to keep the whole package unopened because you will dry out the cheese if you open the jar or the bag.
Then, the cheese should be placed on a separate shelf in the fridge. You can leave the cheese for about 1 to 2 days, depending on the thickness of the block of cheese. A standard slice can be used for 24 hours, while a large block needs up to 2 days to be completely soft.
Once the defrost time is over, take the cheese out of the fridge and use it. You can check if the cheese is completely defrosted by cutting a small slice. If you can cut it effortlessly, then it is ready to be cooked or melted.
Once you have taken it out of the fridge, you can use the cheese, such as melting Parmesan cheese on your favorite pasta.
FAQ
1. Can You Freeze Pecorino?
Pecorino is another hard cheese that comes from Italy, like Parmigiano Reggiano cheese. Therefore, you can definitely freeze Pecorino the same way you freeze Parmesan cheese.
2. Can You Substitute Parmesan Cheese?
If you run out of Parmesan cheese, don't worry, you can substitute it with other hard cheese types such as Grana Padano, American Grana, Pecorino, and Reggianito. They have the same texture with slightly different flavors that can be used flexibly, depending on your recipe requirements.