How To Keep Corn Tortillas From Breaking – Expert Advice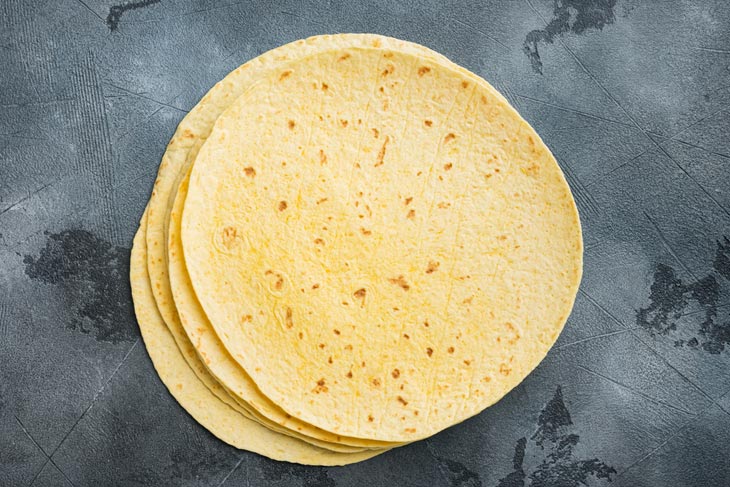 How to keep corn tortillas from breaking? That is a contentious question to many home cooks because each person has different ways to preserve the moisture for the delicious dish!
Besides, the taco's structural integrity can be jeopardized by disintegrating tortillas creating a challenge for all cooks. So, there seems to be a demand for people to find an easy way to prevent breakage.
So, in the article, we would like to share everything about the dish.
How to differentiate it from the flour one, and how you should keep it properly to avoid cracking. We also answer all the common queries that you have in your head!
Don't just stay there. Let's jump into the content now!
A Brief On Corn Tortillas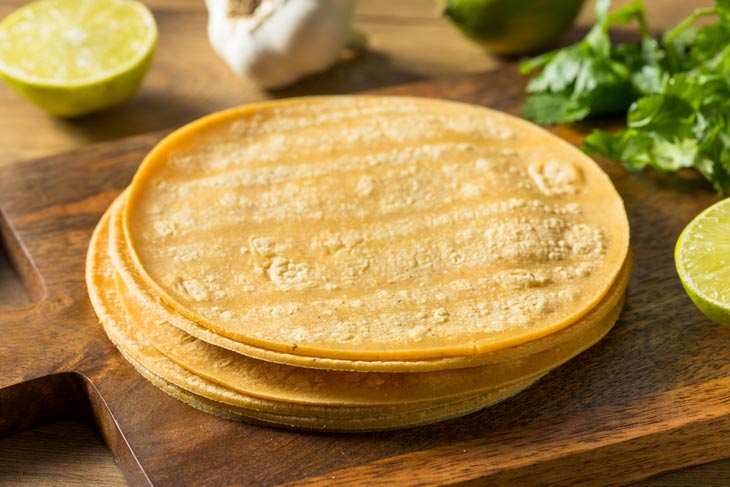 Before finding out how to prevent corn tortillas from breaking, we need to understand all about the main character.
What Is Corn Tortillas?
Corn Tortillas is a thin, flat, and unleavened flatbread produced from hominy. It is one of the most well-known Mexican cuisines.
On top of that, it is a healthier alternative to flour tortillas. Magnesium and fiber, which is beneficial to heart, digestion, muscle, and brain health, are abundant in corn tortilla.
Besides, it is a whole grain with fewer carbohydrates and fat than flour tortillas.
Last but not least, its incredible flavor is worthy, even sometimes they have to face its occasional breakage.
That is why people look for perfectionism: they search for how to get corn tortillas not to break.
Corn Tortillas Vs. Flour Tortillas
Corn tortillas aren't the only ones available. Alternatively, flour tortillas are used by many home chefs and Mexican eateries.
Nixtamalization is the first step in making corn tortillas. Corn, commonly known as maize, is soaked and cooked in lime water and made into masa dough.
Flour tortillas are created in the same way, but they only change the cornflour with wheat flour and frequently contain extra fat to help the dough join together more easily.
Most Mexican dishes, such as enchiladas and tacos, are better served with corn tortillas. On the other hand, the flour tortillas are excellent for recipes with more filling, like fajitas and burritos.
Flour tortillas are bigger and more elastic than maize tortillas. As a result, it can hold larger fillings than the maize one without breaking.
With all the prominent features, why is flour tortillas not preferred over the brother? Because it has a lot more taste and is more traditional in Mexican cooking.
Why Do Corn Tortillas Break?
It is more likely to break due to its crispy texture. The food does not contain extra fats in the ingredient, so it is not more malleable than its brother!
Additionally, the food can shatter for a variety of reasons. Moisture, age, and heat are the main factors. Understanding the root of the problem will assist you in avoiding future breakage.
How To Keep Corn Tortillas From Breaking
So, how to keep corn tortillas from cracking? There are four methods to complete your wish!
1. Maintain The Freshness
Stale/Aged corn tortillas are one of the most common causes of breakage. It is gradually no longer pliable enough to fill or roll when sitting for more than two days.
So, maintaining freshness is the first method of how to stop corn tortillas from breaking.
Here is 2 ways to keep the freshness:
#Way 1: Buy Fresh Corn Tortilla
Buy the fresh one from the traditional tortilleria, which solely creates fresh food every day. Tortillas from the grocery generally fall short of fresh quality.
However, the tortilleria only exists in the Mexican population in the Southwest, for example.
Therefore, if you are not the local people, you can make it yourself whenever you want the fresh one.
#Way 2: Make The Fresh One – Homemade Tortillas
Here is the simple recipe – one of the original recipes, you can make a stack of tortillas.
Get ready with the basic ingredients: corn kernels/masa harina, water, calcium hydroxide/slaked lime, and salt to make the fresh tortillas.
All of them are easy to find in any grocery store. Or, to save time, you can find it online. Making it from scratch is always an unlimited source of fresh corn tortillas.
Put the water + corn + calcium hydroxide on a pan and cook at low heat.
Cook for about 30 mins, turn it off and cover it with a lid.
Soak the main ingredient – corn kernels overnight.
Rinse the main ingredient.
Grind the main ingredient and pour water into it slowly. Just a little.
Knead it and make a tortilla dough.
Form the tortillas.
Cook the food till golden brown on a hot griddle.
In contrast, store-bought tortillas can suffice if you are too busy or can not find the base ingredients around your place. All you need to do is look for a way to keep it "brand-new"!
For instance, the authentic choice is wrapping the entire stack in aluminum foil and putting it in an airtight container, and placing it into a refrigerator!
2. Warm Tortillas Up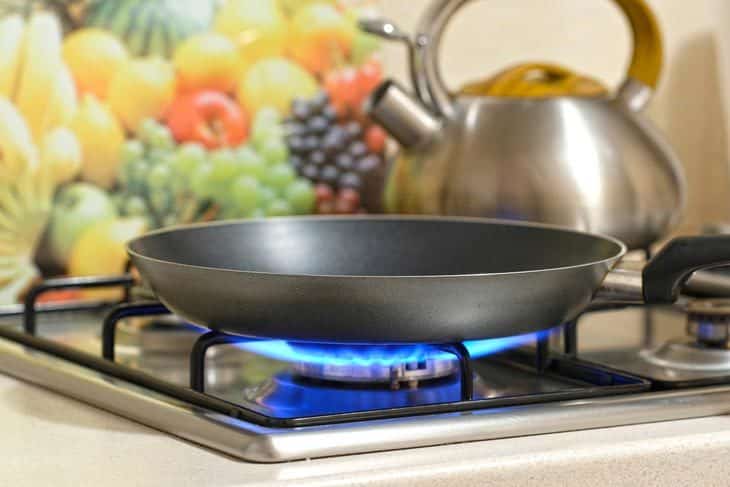 When your fav dish is cold, it becomes firmer and more prone to breaking. That is the time when people look for how to use corn tortillas without breaking them.
Even a small amount of heat before rolling will assist them in turning more pliable and flexible.
It is all up to the convenience and what cuisine you are about to create. There are various techniques to warm tortillas.
Here are 2 ways to warm tortillas up:
#Way 1: Using A Cast Iron Griddle/Dry Grill/Hot Skillet
Prepare a cast iron griddle, dry grill, or hot skillet to heat it.
Place it on them. The duration is less than 60 seconds on each side! If you let it in the heat longer, it will become crispy gradually, and it can not hold any fillings except for being the tortilla chips.
Take it out and enjoy!
Repeat the process to warm up the remaining stack of tortillas for your needs!
Caution: The food can be warmed for less than a minute on each side on a cast iron griddle or dry grill. However, should you do any longer, the food will become crispy tortillas. If you're making tostadas or tacos, the solution works best.
#Way 2: Using The Pan
Take out a non-stick pan.
Add a little olive oil to warm the tortillas if you're creating enchiladas because the extra moisture will increase the Mexican flavor.
Note: You can also take the reference on how to soften the tortilla properly when using the oven (toaster oven) or microwave method. Cover the dish with a damp towel/damp paper towel, and it is fine!
3. Moisture Retention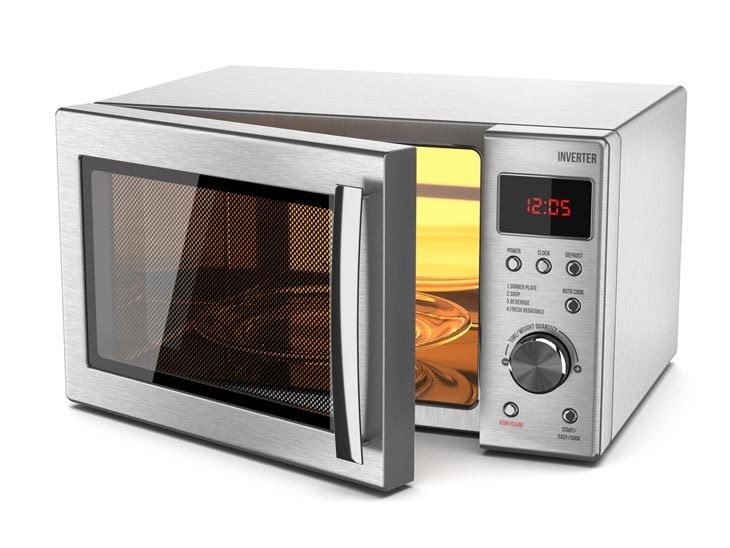 How do you roll corn tortillas without them breaking? The answer is to keep it hydrated because the low moisture content is another cause of the food's breakage.
A few days after it was born, it is prone to drying out! It means the tortilla needs moisture.
We recommend you increase the moisture content of the main character before cooking them to avoid breakage.
There are many ways to moisture up the corn tortillas but below are 2 highly recommended ways that worked for us.
#Way 1: Using A Microwave
Prepare a kitchen towel + a microwave
Wrap the food into a damp kitchen towel/damp paper towel.
Microwave it.
Take it out and enjoy!
That is the way you can preserve moisture.
#Way 2: Using A Steamer
Using a steamer to add moisture is another option for removing the brittle corn tortilla state. Here is how you should do it:
Prepare the tortillas + towel
Wrap the food into the towel
Place it in the steamer basket
After the water boils, you wait for about 15 mins
Check the food, then take it out and count your delicious food!
Note: Keep an eye on your food no matter which method you choose. They will turn mushy, and your dish will be ruined if they have too much moisture.
4. Take Advantage Of Sauce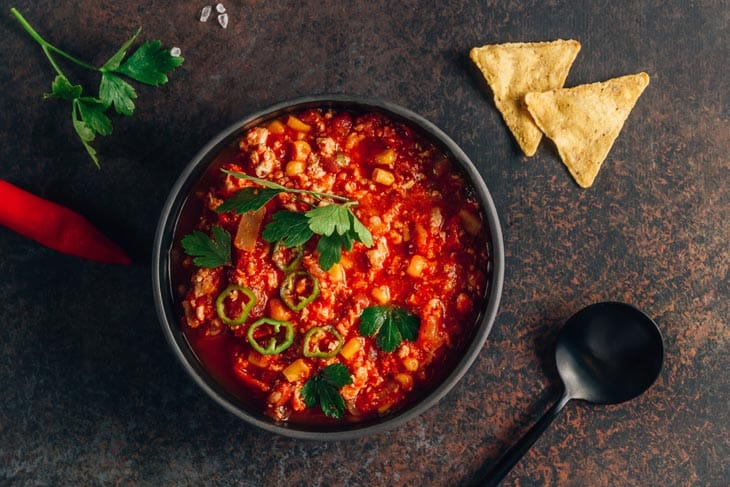 You can take advantage of the sauce from a dish containing sauce, for example, enchiladas, to moisten the food. That is the secret of how to roll corn tortillas without breaking.
Step by step instructions:
Prepare the sauce and the tortillas.
Before rolling, soak the tortillas in enchilada sauce. Remember to use a little amount, don't use too much. Otherwise, it is easy to break too!
Wait for about 1-2 mins and start to roll. This will keep them wet and add authentic flavor.
Take them out and serve the enchiladas with side dishes and tell us the flavor of life!
Enchiladas sauce will blur any little gaps in the tortillas. It is also considered the better way to use stale tortillas.
You will eat them all because of the saucy dish. Don't forget the tip on how to roll corn tortillas without them breaking and have a bunch of old tortillas.
FAQs
On A Paleolithic Diet, Is It Possible To Enjoy Corn Tortillas?
No, because corn tortillas are made from corn kernel, and grain is a banned food for the Paleo diet.
How Much Energy That A Corn Tortilla Contains?
As USDA information, it contains 218 calories over 100 grams!
Is It Necessary To Pre Cook Corn Tortillas For Enchiladas?
Yes, it is. It's vital since it softens for rolling. Besides, it helps create flavor when adding a little oil to cooking. And you should take it out when seeing the brown color too!
Conclusion
Well, how to keep corn tortillas from breaking? It is no longer a riddle to you anymore! Having a soft texture and fresh flavor is a perfect start for any Mexican foo.
We hope you have a happy experience with all of these tips we share. We'd love to hear any feedback from you.
Thank you!