How To Make Chips Not Stale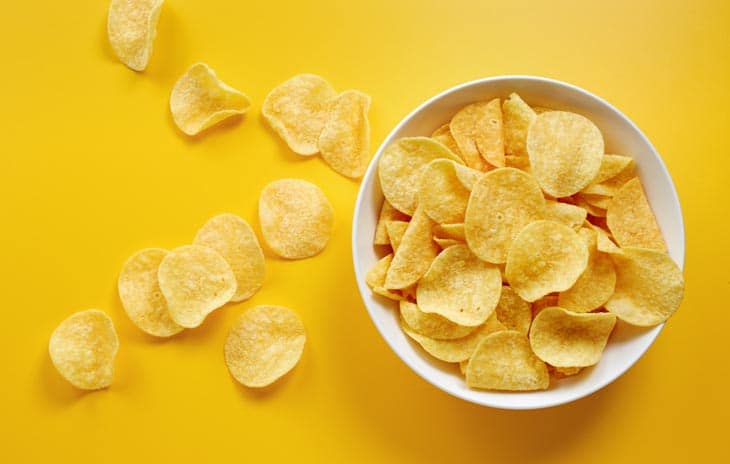 If you're anything like me, then you love chips! They are good when they are fresh, but occasionally, they get left open, and they can go stale.
Don't worry. Our post will show you how to make chips not stale in a couple of minutes.
Why Do Chips Get Stale?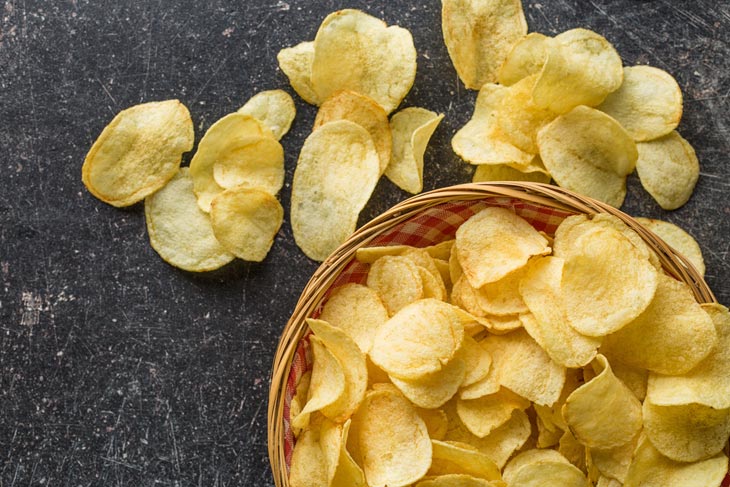 Improper Storage
If air can make chips go stale, then why does the air in the bags of chips not make them stale?
The air in its bag is often called nitrogen gas. This special gas prevents the chips from changing their flavors or going bad.
The gas gets left out when you open the bag of chips. Therefore, the chips can become stale and soft.
If you don't close the bag of chips right way after opening, they will go stale quickly.
Using an airtight container is highly recommended because it is the best way to keep your chips from going stale.
If you aren't going to use a container to store your chips, you can use a chip closure instead, but be sure to roll down the bag to get the air out before closing.
How To Make Chips Not Stale
In The Microwave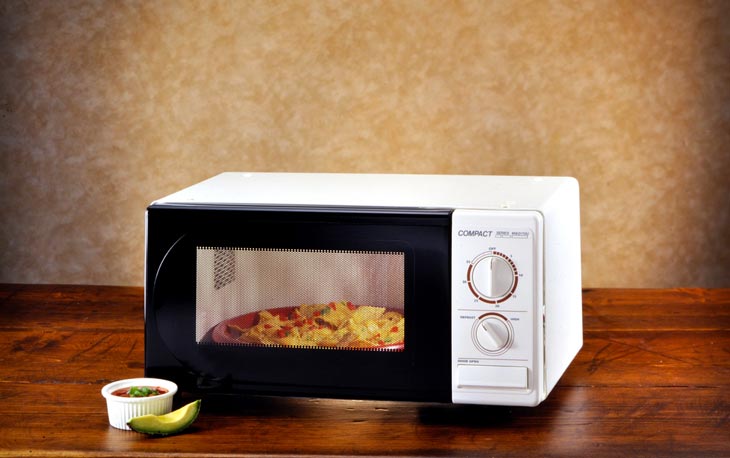 The microwave will reheat the stale chips and reduce humidity to recover the crunchy taste. The microwave works by making chips and warmer until it's crunchy again for the big game.
This method is the quickest way to reheat this snack for those rushing. It only takes 15 seconds, too!
Preparation:
A microwave
The desired amount of stale potato chips
How to unstale chips with microwave instructions:
Place your stale potato snacks on the microwave-safe plate with a towel above to ensure protection from medium heat.
Heat them for 15 seconds to cook time to re-crisp them. If your chips are still not crisp, try to reheat in 10 seconds.
Take them outside and allow them to cool.
Just enjoy the microwaved chips right then or store them in the jar.
Note:
If they are still bad and cannot recover crispness, you should reheat 30 seconds more to restore. Besides, when there are too many chips needed to revive, try to reheat them twice separately in the microwave. Keep in mind that you should use a towel to prevent burning.
After using it, you should clean your microwave to prevent bad smells and bacteria.
In The Oven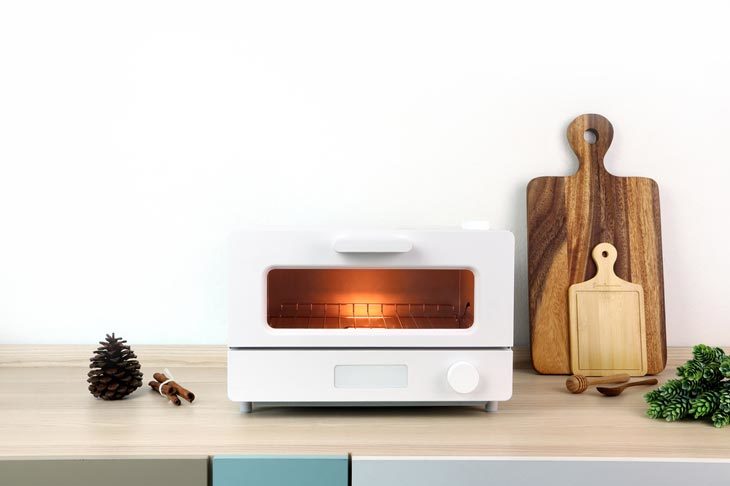 When re-crisping chips in the oven, the most important rule you should remember is temperature. If you choose the wrong temperature, they will burn.
When you don't know how to use the microwave oven, ask an adult for help or use the microwave instead.
Preparation:
An oven
A big enough baking sheet
Leftover chips
How to revive stale chips with oven instructions:
Preheat your oven to exactly 250 degrees Fahrenheit (or approx 120 degrees Celsius).
Spread your chips evenly on the baking sheet. Add some olive oil or flavor if you like.
Place them on a baking sheet in the oven for 10 minutes.
Take out and allow them to cool.
Enjoy your leftovers but in a new crunchy version or store after that, if you'd like.
Notes: You should watch your chips when they are in the oven. If they burn, then you have to stop the oven. When you are acquainted with using the oven, you will know how long the chips will be taken.
Why We Have To Learn How To Make Chips Not Stale?
Save Time And Money
It's wasteful when throwing a bag of old snacks while making old chips fresh with an excellent taste. We know how to make chips crispy again by following the steps above.
These methods don't take much time but give you an splendid result.
In addition to saving time, we can save our money by fixing stale snacks instead of buying a new pack. The rule is to eat what we have and buy if we run out of it.
Moreover, baking stale chips or reheating leftover food is also a good practice in many households.
Because we will not waste our food and appreciate the way it's created, basically, you can save yourself and even the environment.
Practice Cooking Skills
Learning how to make chips unstale is also a cooking skill that you should know. This skill not only helps you fix stale chips, but also increases your knowledge in the kitchen.
Frequently Asked Questions
What Should I Do If My Chips Smell Bad?
When you leave your chip bags outside for a long time, the oxidation process will happen and damage their quality.
If they smell bad, it might be a result of rancidity. No one will recommend you eat them. Eating rotten food may harm your health and lead to digestive issues.
Thus, you should throw them away whenever you see this sign.
What Should I Do If My Chips Turn Into Dark Colors?
So, when you find dark brown chips, it usually signifies they've been stored incorrectly or for an extended time.
This makes these snacks accumulate extra carbohydrates, which will react with amino acids when cooked, resulting in a dark brown chip.
Although some say it's still safe to eat, please throw it away if you smell anything wrong!
Can We Eat Stale Chips Without Reheating Them In The Microwave Or Oven?
Yes, we can. But these snacks are often soft after being left for a long time. Yet, it would be better if you reheated them for better enjoyment.