How To Make Cranberry Juice Taste Better – Multiple Choices
Cranberries are famous for their benefits and unique flavor as a superfood. There has been much research about the great health perks it brings.
Their amazing nutrients are proven to decrease the UTI risk, prevent certain cancer types, decrease our blood pressure, and improve our immune function.
Thanks to those characteristics, this fruit is often present in our meals in many forms. Yet many don't really favor its tart and bitter taste as a drink.
In this article, we will show you how to make cranberry juice taste better so you can benefit your health and still treat your taste buds well with your favorite foods!
How To Make Cranberry Juice Taste Better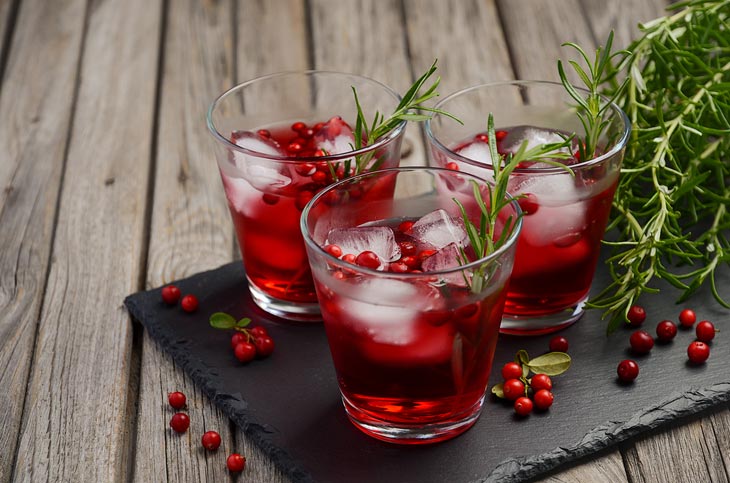 What does cranberry juice taste like? When in the form of a fruit, the sour taste profile is obvious. But the taste of cranberry juice is sweet and tart.
Then, what can you mix with cranberry juice to make it taste better? There are much more than what we have recommended below. Still, we assure you adding sweeteners or other juice is the best option!
1. Sugar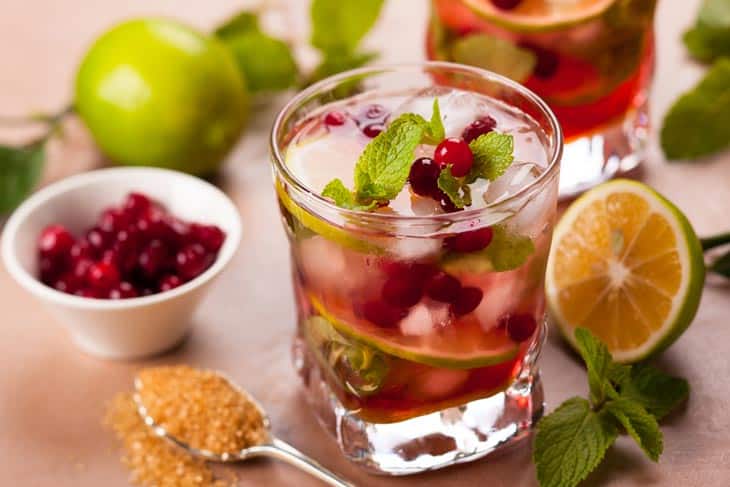 This choice is the easiest yet least healthy. What can be easier than pairing juice with sugar to make something sweeter?
To best utilize sugar in this recipe, you can use 5 grams of sugar in every 100 milliliters. Or you can adjust it little by little, depending on your preferences.
The problem with using sugar is it's hard to dissolve in cold water. If you don't do it appropriately, some might be left in your cup's bottom, making the texture so gritty.
That's why you can use one of the following solutions:
Warm up the liquid before adding the sugar. Then, it dissolves faster and more entirely.
Add it during the making process, so the heat helps dissolve it easier.
2. Honey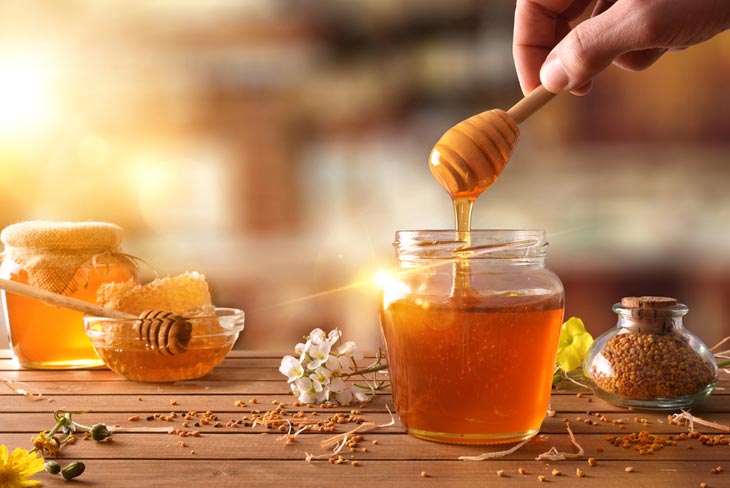 Honey has long been well-known for its sweetening effect and health benefits. The delicate sense of this additive as natural sweeteners won't overpower your drink but brings about a nice additional natural sweetness and tanginess.
It's also a good alternative if your teeth are sensitive since it is natural. You will surely adore the light delicate flavor that complements the main drinks without being too noticeable.
Nevertheless, this will only be the case if you're using authentic natural honey.
How can you use it then? Add it in when you have cooled down your beverage. The high temperature will ruin all its beneficial properties.
3. Other Sweeteners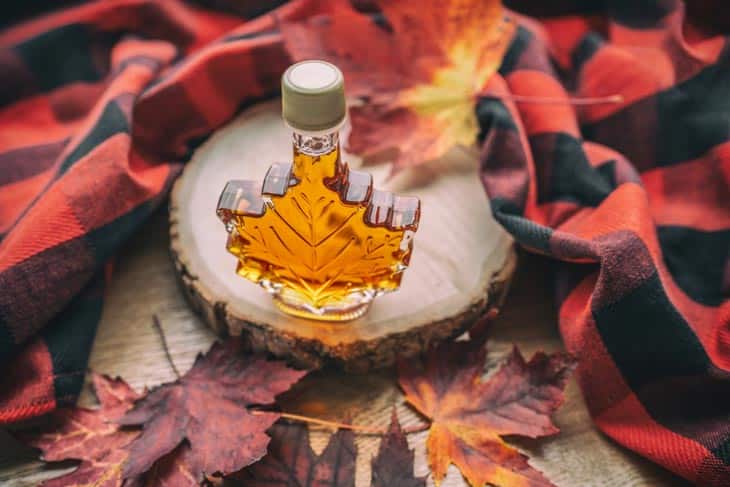 A list of how to make cranberry juice taste good would be incomplete without sweeteners in it. Besides honey, artificial sweeteners are the most familiar alternatives to sugar.
People on their diet often choose store-bought drinks with sweeteners to optimize their calories intake.
Still, their unnatural components can't keep the drink's natural savor and sometimes brings about the opposite result if overused. It can be even bitter!
Try the agave nectar or maple syrup for a light sweetness if you intend to use this one. Just add them in slowly and adjust to your desired flavor.
These are all basic and favorite ingredients you can easily find in an American pantry.
4. Apple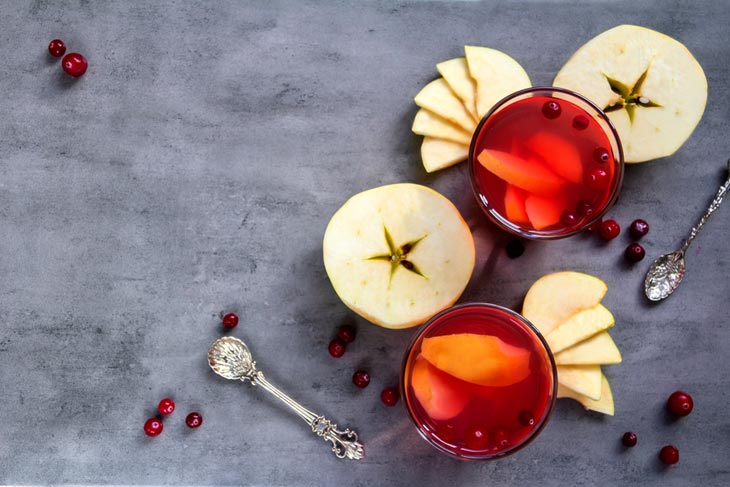 Apple juice can alter the bitterness and enhance the sweetness of this beverage. It often shows up on many cranberry juice cocktail ingredients.
The tart, crisp apple with the right ratio can temper the sour sense and make it healthier at the same time.
You can add some thin apple slices and sparkling apple juice to the drink. But to bring out the best, give this recipe a try. Here are some simple steps:
Mix apple juice with water and bring the blend to a boil. Add your unsweetened cranberry juice and sugar, then simmer for 30 or 35 mins.
Let it cool down, throw in some ice cubes. And voila, your summer cooler is good to go.
5. Bananas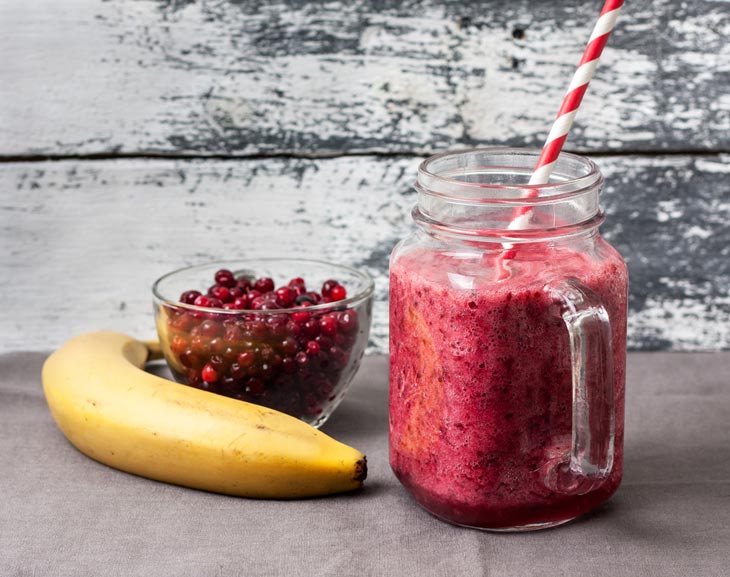 This ingredient not only solves the question of how to sweeten cranberry juice recipes but also adds a creamier yet thicker consistency to your beverage.
As you have already grasped, this drink is sour with a potassium content of 326mg every tbsp. These acidity levels can somehow be bad for your stomach.
By tossing mashed bananas into your juicer machine, you're making a better-balanced juice with an interesting texture!
We suggest you list the yogurt out as bananas can alternate it if you're making smoothies. Instead of using fresh bananas, you may try frozen bananas for smoothies, too.
6. Another Fresh Fruit Juice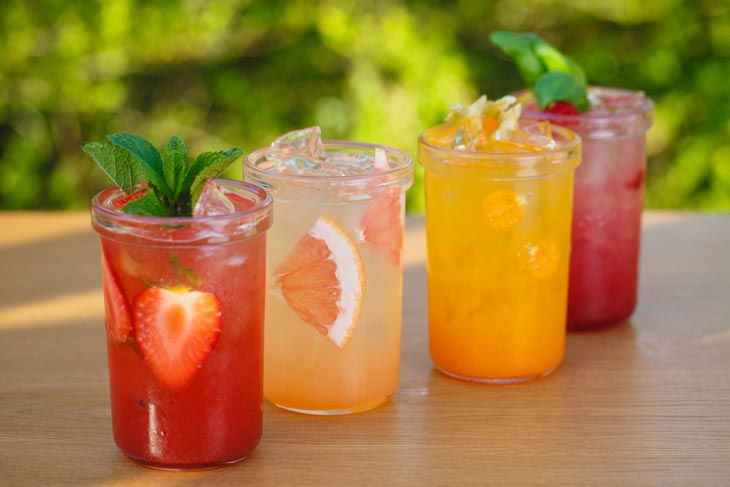 What to mix with cranberry juice out of many options available? As long as it is not canned juices or frozen, just use anything you have. The food preservative inside those will make the mixing more difficult.
The desired ratio, in this case, would be 90% of the additive and 10% of the main liquid. Then, adjust it until you feel like it's perfect. Those other fruit flavors can counter the bitterness and sweeten your drink.
We'd recommend some fresh berries such as raspberry, pear, grape juice, apple, and orange juice. Those can ensure a natural sweetness, and provide you with extra nutrients and vitamin C along the way!
Moreover, though ginger ale is not a fruit, its antioxidant properties can boost the flavor and neutralize the drink.
And, of course, we all know what ginger can do to our health! Still, consider if you like the ginger sense or not as it is not so favorably!
Adding multiple choices of your favorite fruits is okay. Just remember you don't want the color to be so bad since the visual appeal is as important.
7. Water Or Soda Water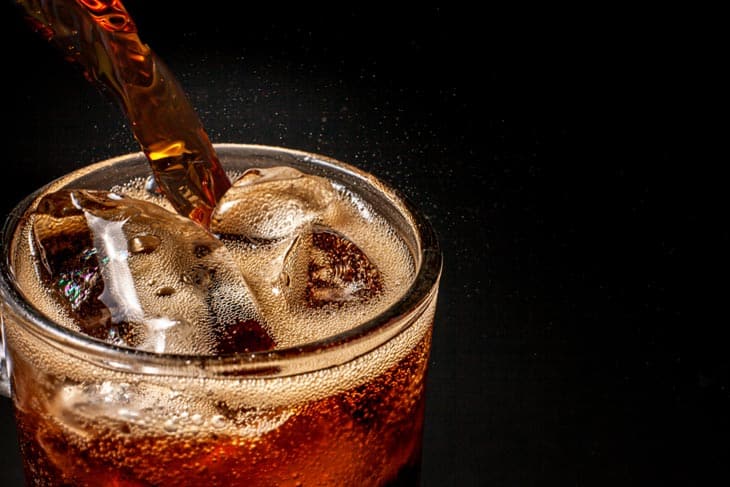 Making cocktails or non alcoholic drinks with cranberry juice using water or soda water is a popular option. The flavor will be much milder than adding alcoholic liquids, leaving the drink healthier.
You might wonder how this alternative to sweeteners can make it better. It's because water dilutes the sour and bitter flavor of the drink.
But remember there will be no sweeter taste as you're using water. If you want, try coconut water instead. For those on a diet, choosing diet soda may be a wise option for their treats.
8. Lime Juice Or Fresh Lemon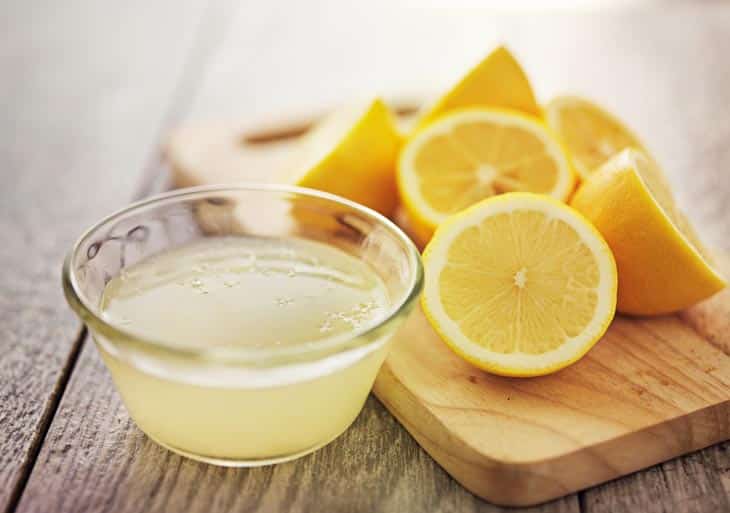 Lime juice and fresh-squeezed lemon juice will make your drink tarter, less bitter, and enhance its flavor.
There are some simple steps you must follow:
Put one cup of the main liquid in your saucepan and add half of the lime juice or lemon.
Add ¼ cup of sugar and stir, so your sugar dissolves well.
Boil for another 5 mins.
Store in your fridge.
9. Cucumber Or Celery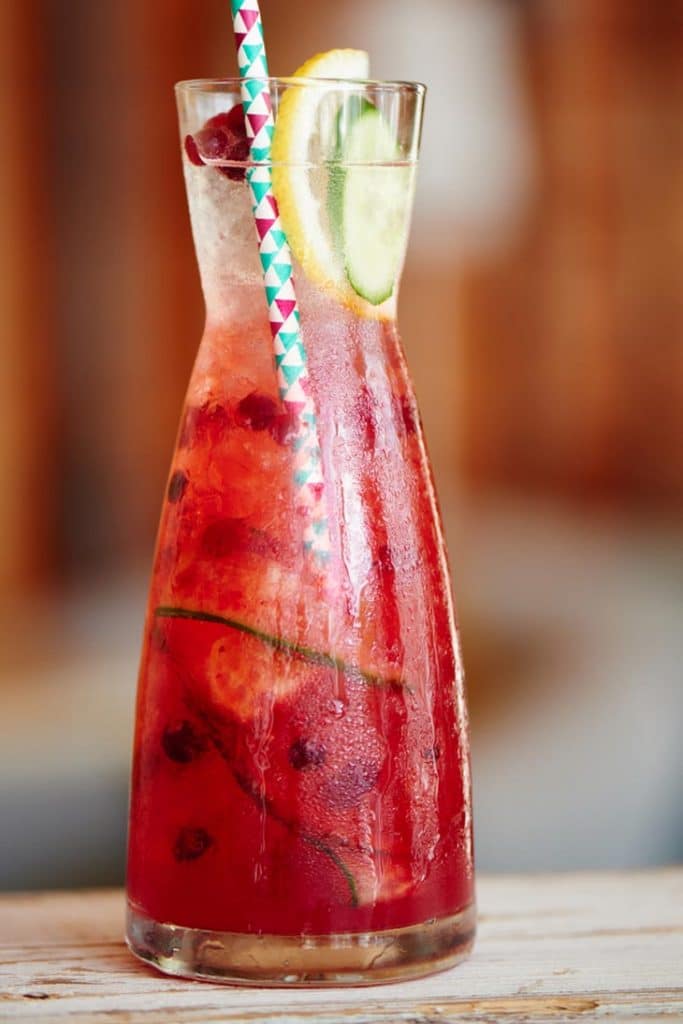 These options are super familiar for fat fighters for the low calories content and their benefits. While cucumber assists you in keeping excess water, celery helps balance your blood pressure.
You can often see people use them both to alter the strong profiles of multiple beverages and give them a fresher sense.
The best usage is to cut them into cucumber slices and infuse them with water to make cucumber water. Then, dilute the beverage with this liquid afterward. You can do the same with celery.
10. Salt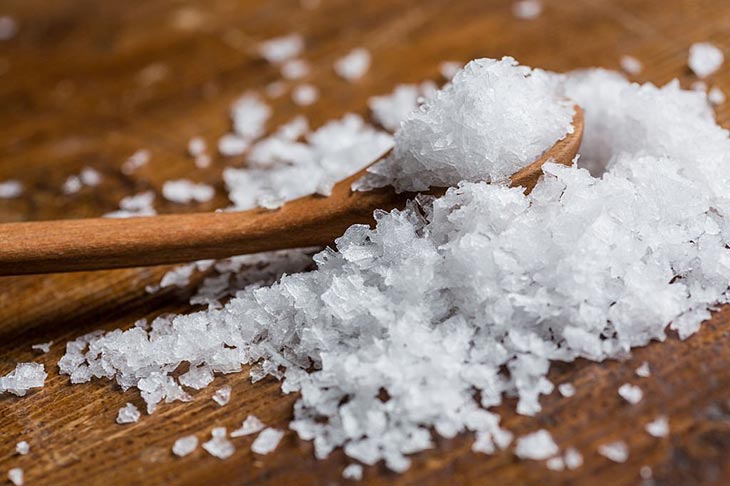 Among what goes well with cranberry juice comes salt, which you might not have expected! We often use a dash of salt to alter the bitterness or have some additional sweetness in cooking.
The tip here is to not over-salt your drink but to put in just a small amount. This solution might be the most minimal yet quickest one on our list.
Nevertheless, its neutralizing power can make your drink seem bland a bit!
11. Make Smoothies With It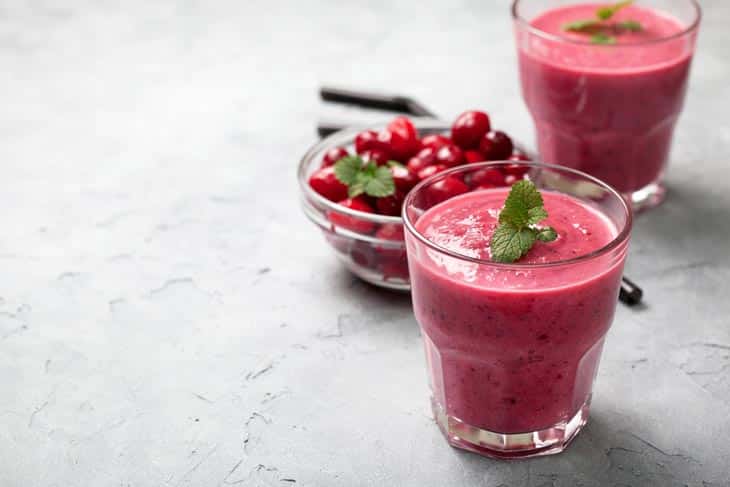 What to make with cranberry juice if you want something special? Some people might not adore the natural flavor that fresh cranberries bring about.
In such cases, making creamy juice smoothies with them can help!
Pairing the juice with other ingredients will offset the overall flavor profile. Not to mention, the chilling burst will kick out any tartness of cranberries.
Traditional milk and yogurt are just an option. You can try orange, bananas, or pineapple instead to make it!
Conclusion
How to make cranberry juice taste better has never been easier after our post! Any of the options above will drive you to success, and none of them include any complicated ingredients.
Make sure you consume enough of these beneficial drinks with great content in vitamin for the sake of your health.
But keep in mind that the ratio must be adjustable since everyone's taste buds are different!