Dried plums (or prunes) are extremely nutritious edible fruits in every cuisine, bringing a lot of health benefits.
They are packed with vitamins and minerals, in addition to fiber and antioxidants, that may help reduce the risk of numerous chronic diseases.
Although prunes are beneficial, not all people find prune juice easy to drink. Consequently, knowing how to make prune juice taste better is necessary to ensure that you can enjoy it regularly. That's why our informative post comes in handy.
In this article, we'll go into details about the health benefits of prune juice as well as different ways to make it tastier. Let's get started.
What are the Health Benefits of Prune Juice?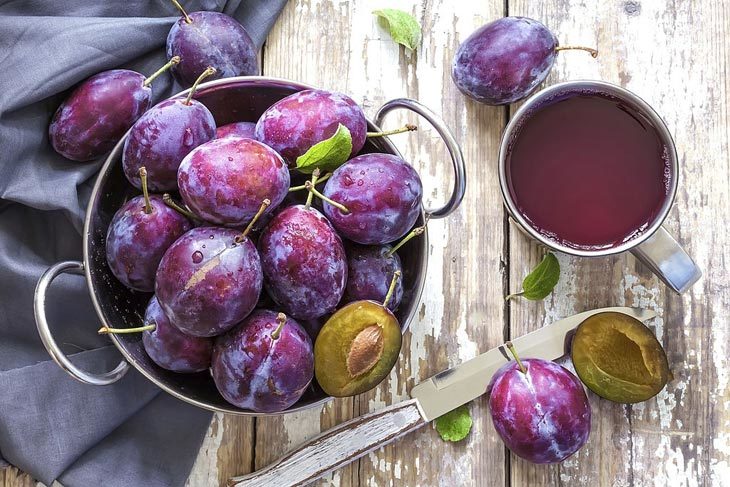 Digestive Health
Prunes juice is famous for its ability to relieve constipation. This is thanks to abundant fiber in plums which will stimulate intestinal peristalsis. Prunes' fiber is largely insoluble, so it doesn't blend with water.
Plus, the sorbitol sugar content in plums has the ability to draw water into the intestinal tract, helping to soften stools and lubricate the intestinal lining. Typically, prunes will have a higher sorbitol sugar content than fresh plums.
Preventing High Blood Pressure
One plum contains about 113 mg of potassium, which is an essential mineral for the body. It is an electrolyte and plays an important role in blood pressure regulation.
So drinking prune juice helps control high blood pressure, lower the risk of stroke, and prevent cardiovascular problems.
Antioxidants counteract free radicals by sacrificing some of their own electrons, so they operate as a natural "off" switch for free radicals.
They work together to decrease cholesterol and high blood pressure, which is essential for heart health and avoiding cardiovascular disease.
Support Weight Loss
Not only contain a few calories, but plums are also packed with vitamins, minerals, and nutrients necessary for those who want to lose weight and maintain healthy body weight.
They are chock-full of fiber, providing a feeling of fullness for a long time, thereby preventing the risk of overeating.
Prune juice mix also comes in handy when it can reduce water retention. Extra water is stored in the tissue or between blood vessels, increasing water weight.
Experts say that potassium-rich foods (like prunes) help excrete excess fat through the urine and avoid water retention.
Bone health
Prunes have a nutritional composition that may promote bone mineral density and prevent the likelihood of osteoporosis. This occurs thanks to boron – an important mineral found in prunes that helps your body increase bone production and decrease bone loss.
How Does Prune Juice Taste?
So what does prune juice taste like? Prune juice has a strong and sweet flavor with a caramel undertone. It tastes pretty enjoyable due to its sweetened touch.
You can enjoy a glass of prune juice with its sweet and velvety taste anytime, regardless of your age.
Prune juice, which is naturally fat and salt-free, is delicious on its own. But you can also use it as food ingredients in smoothies, fermented drinks, and desserts.
Despite its tasty flavor, some may find it difficult to drink, especially those who don't like sweet things. The juice has a thick texture and a caramel note, which is similar to that of a deep red wine.
How To Make Prune Juice Taste Better?
Dilute It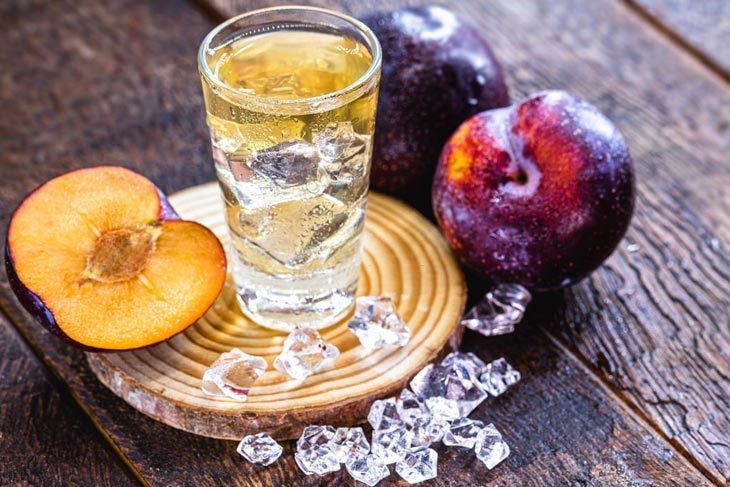 The easiest and quickest way to create the best tasting prune juice is to dilute it.
When you are making a prune juice smoothie for toddlers, it would be best if you water it down to decrease its strong natural flavor. This can make the drink bland and easier to drink for your child.
If you are thinking about concentration, a good rule of thumb is the 1:1 ratio. It means adding one ounce of water to one ounce of juice. But remember that this is not a fast-and-hard ratio as it still depends on the sweetness level.
Whether you want your prune juice warm or cold also plays a role in your method. You can add some hot water to enjoy on winter days.
Otherwise, mixing it with ice will increase the attractiveness of the taste of this summer cooler. You can add 1-2 teaspoons of chia seeds, and you have a super nutritious beverage right away.
Combine It With Fruits Or Veggies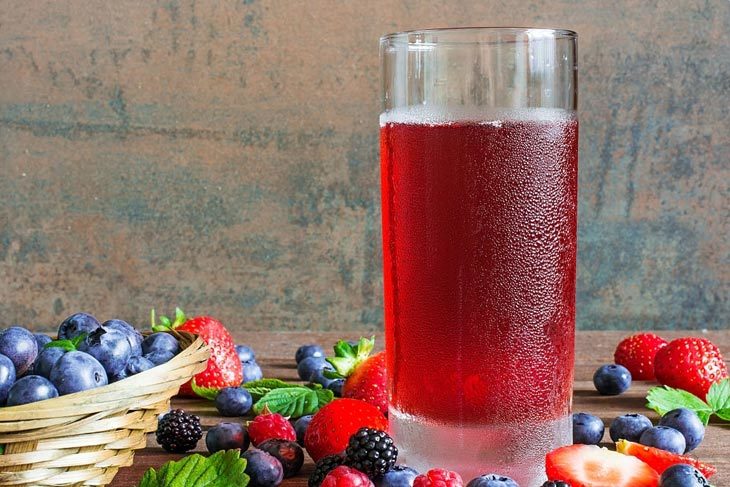 It's also a good idea to combine flavored prune juice with other fruits or vegetables. This will enable you to conceal the taste of the syrup while reaping the benefits of additional vegetables. So what to mix with prune juice?
Some best fruit options include apples, steamed peaches, avocadoes, or bananas. The amount of these will boil down to your preference.
Also, you can pair it with some wholesome veggies such as carrots, sweet potatoes, or cauliflower.
What's more, feel free to make your drink more appealing by adding toppings. In a pitcher, mix prune and other juices, then toss chopped fruit or a few sprigs of mint.
For more zing, you can add some lemon-lime soda or sparkling water. To make it look professional and lavish, use paper umbrellas for decoration.
Blend It
Almost everyone enjoys a glass of chilly prune juice mixed drinks. Pair prune juice with frozen raspberries or strawberries since their color could hide the dark brown hue of prune.
Prunes and berries are incredible combinations that give you the best flavor.
Put a variety of berries, some ice, and a cup of prune syrup into the blender, then have a good time with them. You can also add some sugar-free milk to make the sweet taste of it become less apparent.
They can be served with yogurt or Greek yogurt. A dollop of yogurt adds additional creaminess and a mild acidity to balance out the richness.
This will not only enhance the beverage but also bring a lot of nutrition and boost your protein intake.
Sweeten It
While prune juice is inherently sweet, the idea of sweetening it seems strange. But in some cases, many people would like stronger sweetness. They may find it easier to consume it in a different way of sweetness.
Yes, you didn't get it wrong. Prune juice itself is sweet, but why do we say adding more sweeteners can make it taste better? Well, just give it a try, and you'll see.
You can opt for making a gooey, buttery topping for a prune cake. Its deep flavor becomes less obvious thanks to ground cinnamon and sugar.
You can also eat ice cream with prune juice, which is a great experience on boiling hot days. Or, eating a chocolate bar after drinking this beverage is also not a bad idea.
Suggested Prune Juice Recipes Drinks To Make It Taste Better
Prune Juice Mixed With Apple Juice
What You Need
½ ounce of prune juice
1 apple
2 teaspoons of honey
Juice of lemon
How To Make Prune Juice
Pour prune juice into the glass
Blend the apple
Add lemon juice and honey until it suits your preference
Add some ice into the drink
Enjoy it
In addition to the impressive nutritional numbers, a glass of freshly pressed plum & apple juice will surprise you with its matching ability.
Prune Juice Mixed With Watermelon
Material
½ ounce of prune juice
1 watermelon
Juice of lemon
How To Make Prune Juice
Take out the watermelon flesh (can be grated deeper, even the white pulp). No need to remove the seeds.
Squeeze watermelons alternately or blend them and strain through a sieve.
Pour prune juice into the glass.
Mix with lemon juice before sipping.
FAQs About Prune Juice
Is It Ok To Drink Prune Juice Every Day?
You shouldn't drink prune juice on a daily basis. If you eat too many plums, you will encounter some harmful effects such as hindering the body's calcium absorption, kidney damage.
At the same time, the high amount of acid will affect the stomach and tooth enamel.
What Are The Side Effects Of Prune Juice?
Though prune juice is delicious and offers several health perks, it can also bring some detrimental consequences. This beverage includes sorbitol, a sugar alcohol that can induce bloating and gas.
Also, prunes comprise insoluble fiber that can induce or aggravate diarrhea. It is critical to drink enough water when increasing your fiber consumption.
Otherwise, you may become constipated. When including prunes into your diet, make sure to drink lots of water.
Who Should Avoid Prunes?
As previously stated, the fiber in question can induce or exacerbate diarrhea. This is why, if you have diarrhea, you should avoid them.
There have also been reports of individuals getting diarrhea after eating or drinking a lot of prune juice.
Conclusion
We hope after reading, you will know how to improve prune juice taste. Furthermore, there are some recipes that we find useful to help you with preparing your drink.
Thank you for reading.