How To Make Store-Bought Alfredo Sauce Better
Planning to prepare a delicious lunch or dinner for the family, but there is only jarred alfredo sauce left in your pantry.
Plus, your family gets so fed up with this not-like-homie sauce. Then how will you deal with that case?
No need to worry much. Since it is quite trouble-free to find out how to make store-bought alfredo sauce better, you are in the right place to show you the whole innovative recipe.
To learn how to make jarred alfredo sauce better, let's jump right in to explore!
Why Do You Need To Make Store-Bought Alfredo Sauce Better?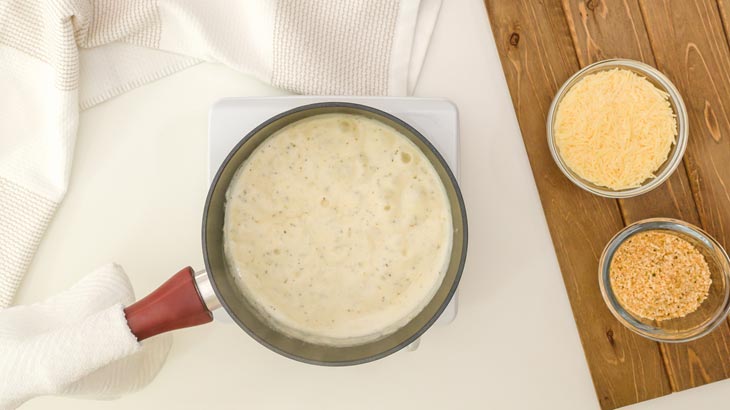 What Is Alfredo Sauce?
Alfredo sauce stems from traditional Italian cuisine. This signature type of creamy sauce is a staple in every family lunch or dinner in that country.
Maybe it is due to the depth of flavor when the pasta combines with the smooth Alfredo sauce.
More specifically, this conventional sauce has a pearly white color in a rich cheesy consistency. The ingredients mainly include butter, cream, parmesan cheese, onion, shallot, and garlic.
This recipe is quite easy to whip up at home, so there are many customized versions of this white sauce.
Frequently, people will adjust according to the family's preference by making store-bought alfredo sauce better.
Why Do You Need To Make The Store-Bought Sauce Better?
While the store-bought sauce has already tasted good, it still lacks the high-seasoned flavor and the thick consistency compared to the homemade version.
Plus, the store sauce includes powdered onion or garlic instead of fresh ones.
When we customize it to the homemade sauce, we can add all the fresh or additional ingredients like Pecorino Romano, herbs, thickeners, or colorants.
Also, bacon or white wine may be smart to increase the attractive and rich flavor.
Knowing how to improve store-bought alfredo sauce will let you score an impressive point in your family's eyes. The following parts will show you how to acquire that striking but simple skill.
Prepare Add-Ins To Make Store-Bought Alfredo Sauce Better
Before discovering how to make jar alfredo sauce taste better, let's prepare add-ins first.
The needed ingredients are almost available in your pantry. Should you have more time, you can buy some meat, beef or bacon.
The sauce texture may become more wonderful with components. If not, feel free to skip and start with the other ones.
Below are several recommended ingredients. You can freely add up or remove it to suit your taste.
Garlic And Shallot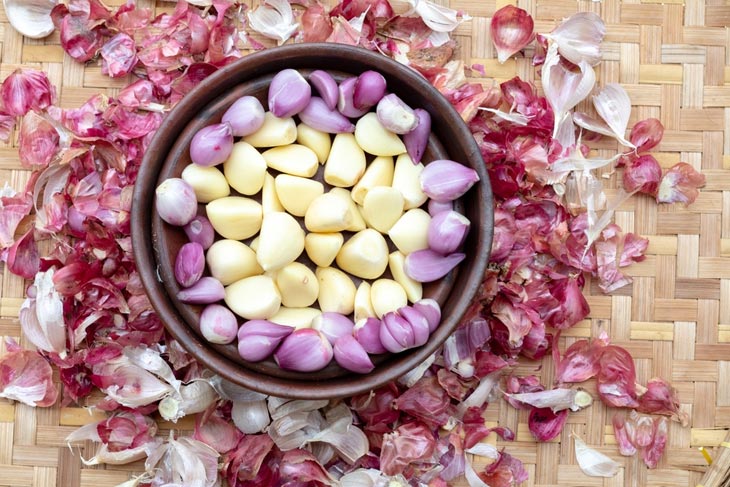 Peel and finely chop garlic and shallot into small pieces. Avoid using powdered ones.
Onion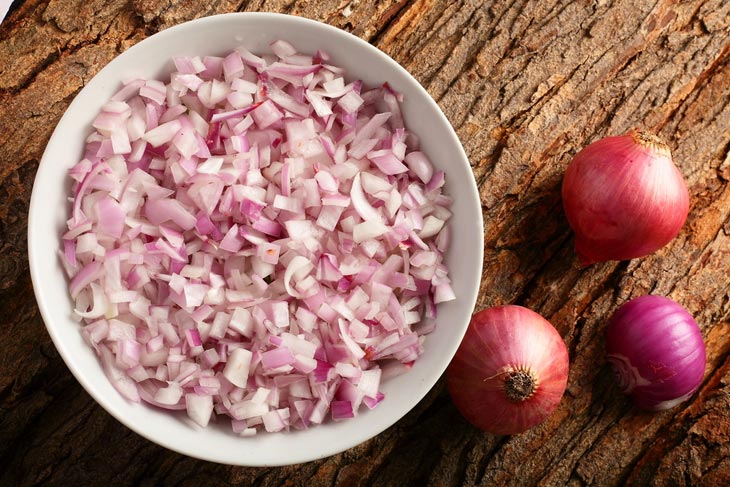 Like garlic and shallot, peel off the onion skin and chop it into a bigger piece. This ingredient will surely make the sauce tastier.
Butter And Cheese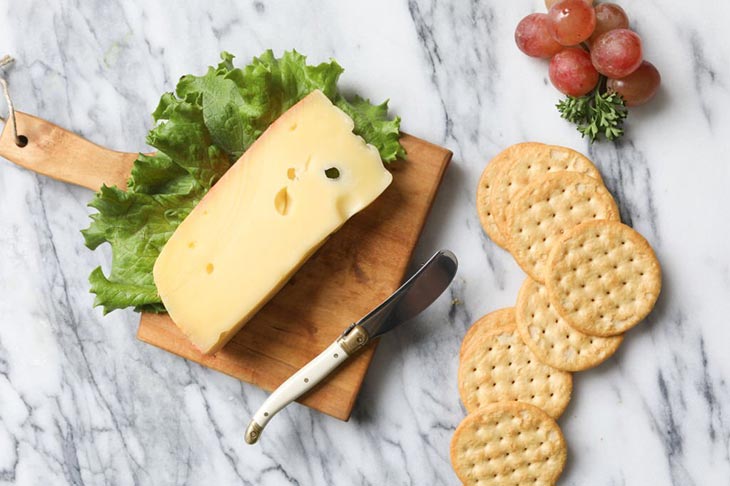 Choose any brand of butter and cheese that you like. They are always available in any supermarket or food store.
If you are a cheese lover, buy the cheesy and fatty types. Or else, just go for the normal kind.
We highly recommend the Parmesan cheese for this pasta sauce – the perfect choice for extra flavor.
Vegetables
Adding vegetables makes the sauce more healthy and less greasy. Moreover, the balanced texture will satisfy you, and the dish looks more colorful and attractive.
Pick up the veggies rich in fiber and vitamins such as carrots, Brussels sprouts, or fresh broccoli.
Fresh Herbs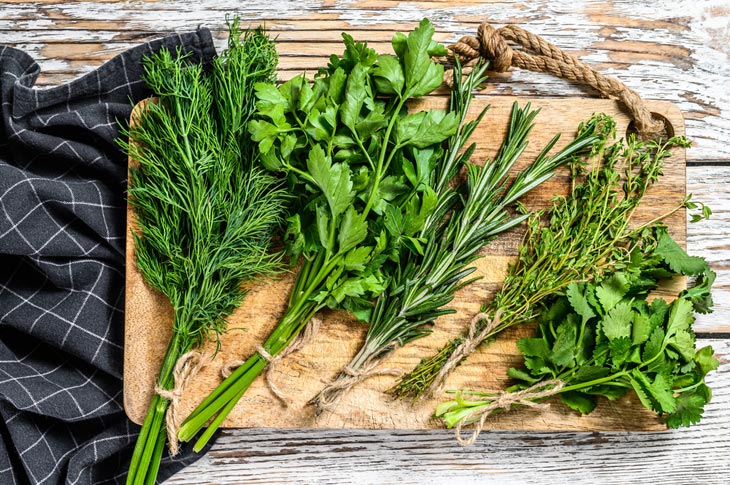 Another indispensable for a homie taste is the fresh herbs.
Some common herbs you can toss in the sauce are basil, sage, paprika, thyme, rosemary, parsley, pepper flake, or cilantro. But remember to chop them finely before throwing them in.
Diary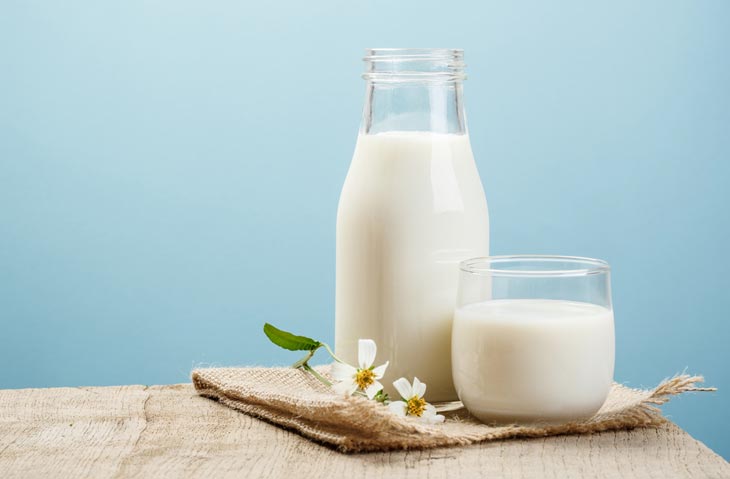 The store-bought jarred sauce is usually watery and lacks a creamy level. You can add either milk, sour cream, or maybe heavy cream.
Meat Or Bacon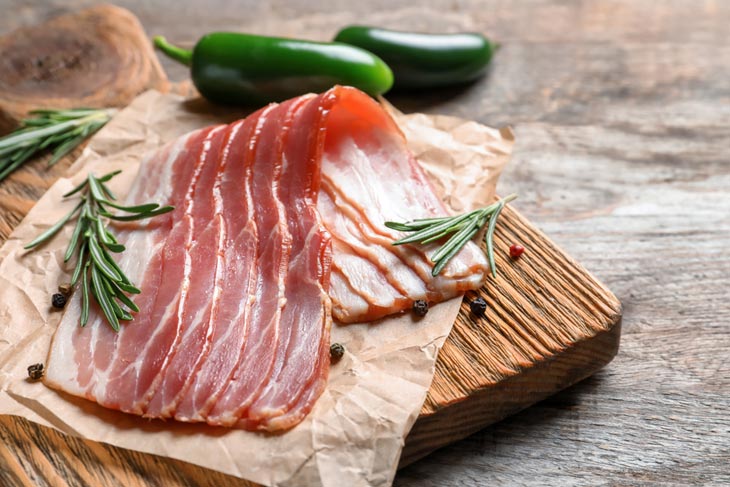 The winning combination belongs to the added meat or bacon.
Chicken breasts, chicken wings, beef, or meat are suitable for turning the store-bought sauce into a healthy and hearty meal. But make sure to bake or deep-fry them before tossing them in.
With cooked bacon, shred it into small slices and add at the ending stage. The texture of this ingredient will not disappoint you.
Spices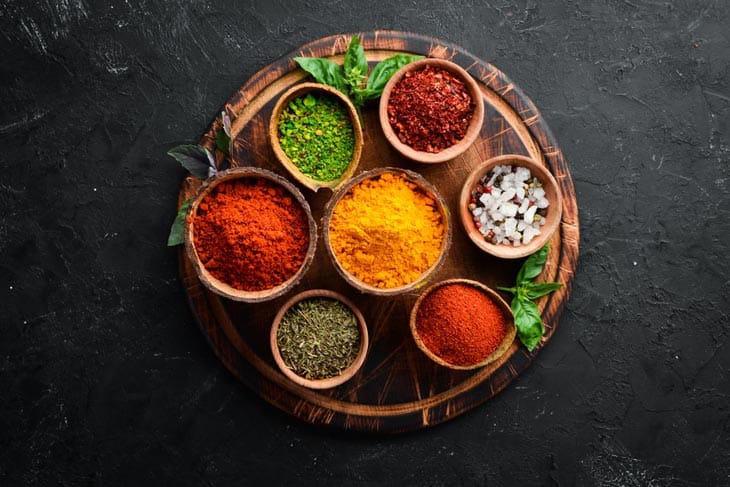 After adding all the needed ingredients, it is time to taste and make some adjustments. Add salt, sugar, or pepper a little to control the flavor until you feel satisfied.
How To Make Store-Bought Alfredo Sauce Better
After reading all the above information, we are sure that you have figured out a little bit about how to improve jarred alfredo sauce.
However, the ultimate result may turn out terrible if you do not take the right cooking steps and techniques.
Don't worry. We will show you a full-detailed step-by-step guide regarding how to make jar alfredo sauce better.
Turn on the stove over medium heat and toss a piece of butter into the saucepan.
Add the chopped garlic and shallot when the butter melts. Saute the ingredients until they turn a little brown. Then add the onion and keep shuffling.
Next, toss the prepared vegetables in and continue stir-frying evenly for about 5 minutes until they become soft.
Now, pour the jar of alfredo sauce into the pan and whisk the mixture. Add a half cup of milk or some grated parmesan cheese slowly to enhance the creamy and fatty texture. Stir and let the sauce mix simmer over medium-low heat for around 2 minutes.
Throw in some seasonings to enhance the flavor once the mixture reaches the right consistency.
You can either add cooked chicken, beef, or shredded bacon until then. Stir them for a harmonious flavor.
Lastly, top it with the chopped fresh herb and sprinkle some pepper on the top.
Turn off the stove and begin to serve with pasta or noodles.
Note: Always leave the heat at medium or low, or you may ruin the whole mixture.
Dishes To Serve With Alfredo Sauce
It is countless that Alfredo sauce will brighten up how many dishes in a weeknight dinner. Especially the renewed one might bring an out-of-this-world aroma to your feast.
Several classical dishes are served with alfredo sauce that commonly appears on every American eating table.
Fettuccine Alfredo:
We ensure that you can never miss out on this classical serve. Fettuccine always lies on the top list when it comes to Alfredo sauce's pairings.
The pasta combined with cheesy, flavorful sauce has become a specialty, especially for little kids.
Chicken Alfredo:
Too bored with the traditional spice to marinate the chicken? Chicken alfredo is an ideal change. There are not many differences from the original dish.
You renew the recipe using freshened alfredo sauce to take the fried or baked chicken to the next level.
All you need to do is to throw them in the prepared sauce and serve them with a side dish of salad or pasta.
Broccoli Mushroom Alfredo Pasta:
A vegetarian must love this dish so much. You can see it as a new version of the classical fettuccine.
The harmony between broccoli, mushroom, and pasta with the sauce almost reaches perfection. You surely want to give it a try on a vegan day.
FAQs
What Are The Best Methods To Keep Alfredo Sauce?
You need to pour it into a jar with a sealed lid for short-term preservation. Then, stack it in the cooler compartment. It can remain fresh and tasty for a whole week.
For long-term preservation, freezing the sauce is the best storage choice. Pour it into an airtight container, and you can preserve the Alfredo sauce for up to 6 months in the freezer.
How Can I Thin Out Alfredo Sauce?
In case you are not a fan of heavy cream sauce, we have some tips to make your Alfredo sauce thinner:
Utilize the pasta in boiling water.
Take advantage of the available chicken stock or beef broth you just made for the previous meal.
Add milk or water. But you may prefer the milk as the water will dilute the aroma. With milk, slowly add each tablespoon to control the creamy level you want.
Why Does My Alfredo Sauce Recipe End Up Grainy?
Your cooked alfredo sauce would turn out so grainy due to some wrong techniques while cooking.
The main reason lies in the add-ins Parmesan cheese. You could not melt the cheese fully, maybe because of its bad quality.
Buy the fresh Parmesan, grate it finely, or put it into the food processor. Add cheese lastly and slowly. In the meantime, keep stirring over low heat.
Bottom Line
As we mentioned earlier, it will not take much effort to renovate the ordinary taste of jarred alfredo sauce.
On the contrary, acquiring how to make store-bought alfredo sauce better will enable you to improve your cooking skills.
Hope that you will find our method useful and put that into practice as well as possible.
From now on, updating alfredo sauce and any other sauce will no longer be a daunting task for you.