How To Neutralize Onion Taste In Food? Don't Miss Out!
The onion is a bulbous vegetable of the onion family. These bulbs are high in antioxidants such potassium, selenium, vitamin C, and sulfur-based compounds.
With such a profile, you can make various nutritious foods such as beef broth or chicken broth, sour cream, onion dip, and French onion soup.
Onions can also aid in preventing colds, lowering blood pressure, cardiovascular system resistance, lung cancer risk, and diabetes prevention for healthy individuals.
Although onions provide several health perks, not everyone is tolerant of their strong odor. So, how can you get rid of this pungent odor? Or How to neutralize onion taste in food?
In a brief article, we'll go through several methods on how to make onions less strong, discuss related questions, and uncover fun facts that can surprise you.
Now is the time to scroll down and let your hair down to learn more helpful information!
How To Neutralize Onion Taste In Food?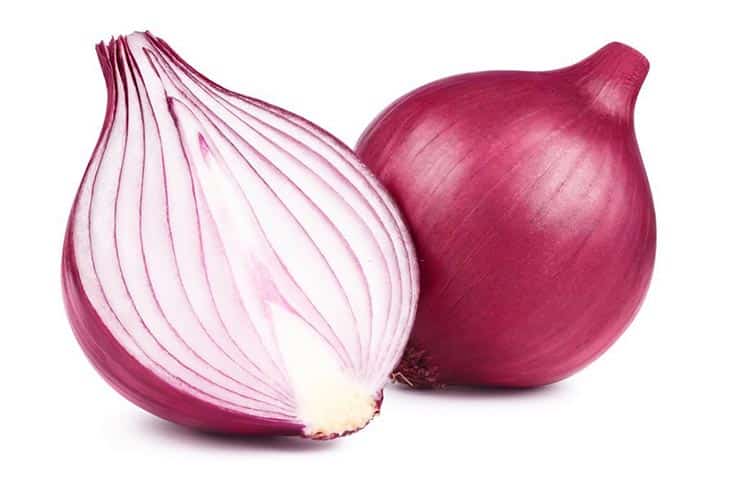 How to make onions less strong but still crispy is a secret that not everyone knows. Continue reading the comprehensive list of how to neutralize onion taste in food below!
1. Soak Onions In Ice Water
The sulfur compounds that give onions their intense flavor and lingering aftertaste dissolve in water when they are sliced. Water may dissolve a wide range of substances.
As a result, onions' intense odor can be reduced by soaking onions in ice water. The onion has to be peeled and sliced, then soaked in cold water for 10 – 15 minutes. To do this, let's follow these steps below:
Cut the onion into slices.
Fill a glass or plastic bowl with water.
Add a little ice and water, maybe more if you want your onions to lose their pungent odor faster and be beautifully crunchy.
Then, drain and pat dry with paper towels.
The result will be a super crispy onion that's sweet but without the overwhelming pungent taste of onions.
If you don't have too much time to wait, you may freeze an onion for a few minutes or rinse it in cold water. Both of them will assist in decreasing its spicy flavor.
2. Soak Onions In Sour Water
Sour beverages like lemon juice and vinegar have a lot of acid. This chemical will neutralize the compounds that give onions their strong odor. So, here are a few helpful things to take:
Fill a glass halfway with water and add the lemon or vinegar.
Toss in the cut onions and marinate for 15 minutes.
After the time above has passed, remove the onions and wash them again with water to remove the sour flavor.
Note that the sour flavor of the onion will harm the quality of the meal if it is not rinsed completely.
As such, the method will also give a perfect idea on how to get rid of raw onion taste when you apply it in cooking.
3. Use Microwaves
The microwave is the fastest option if you don't want to wait 10-15 minutes for other methods to make the onion smell less pungent.
We prefer this method because the heat from the microwave reduces sulfur, which helps to lessen the onion's sharp flavor. Here are steps to help you to neutralize the onion taste buds in food:
In a large mixing bowl, chop the onion (be careful not to sting your eyes). You can grate an opinion but make sure to use a small colander to remove liquids.
Add some vinegar or water to the mix.
Microwave the onions for 10 seconds after adding a pinch of salt.
4. Sauté Onions With Salt
If you don't like the crispness of onions after being soaked in water, salting can help soften them and eliminate some of the spiciness. It's incredibly easy to make:
All you have to do is thinly slice the onion.
Use a pinch of salt, coat the sliced onion. If desired, you can brush off any remaining salt.
Wait 15 minutes.
Take the mixture out and wash salt with filter water.
Overall, that is a good technique to make onions less pungent, which can help you create a more tasty tuna salad mixture.
Note that you have to eat that dish as quickly as possible to avoid your tuna salad last.
5. Quick Blanch Over Boiling Water
One of the quickest ways to decrease the strength of onion smell is to heat them. Sulfur compounds degrade at high temperatures.
To heat onions without altering the sweetness or crispiness of the ingredients, you can blanch onions in boiling water for a few seconds.
Then, plunge them into a dish of cool water. The type of onion will lose its spicy flavor in this method while retaining its crisp, sweet flavor.
6. Other Methods
To efficiently lessen the pungentness of onions, soak them in baking soda. According to the U.S. Food and Drug Administration, baking soda's alkaline composition helps to neutralize the acidic chemicals in onions, indeed!
To do this, dissolve a teaspoon of baking soda in a dish of water at first. Next, add the sliced onions in that mixture, then stir to combine. And, soak your regular onions in baking soda for 15 minutes.
FAQs
Why Are Some Onions Stronger Than Others?
Suppose your regular onions are grown in sulfur-rich soil and they develop stronger the longer they remain in the soil. Onion output and spice are both increased as a result of this.
Those bulbs with less sulfur-containing compounds have a milder odor than those with a higher concentration.
What Makes Onions Spicy?
Onions have a distinctive flavor due to sulfur molecules. When slicing or crushing onions, you will cry. They may leave you with unpleasant breath for hours after you consume them.
The sulfur chemicals found in members of the Allium family give onions their fiery flavor. Cooked onions have a considerably sweeter flavor than raw onions because of this.
Is Red Onion Stronger Than White Onion?
Our quick response is Yes! Red onions are stronger than white onions. That is because the type of onions offer more nutrients than white variants, including 0.5 g of fiber and a lot of sulfur.
In theory, the higher the antioxidant content of an onion, the richer the flavor. On the other hand, red onions have a lower sugar content than white onions.
Red onion is more nutritious than white onion, even though this type of onion is stronger and less commonly used in cooking.
Sulfur molecules in red onions protect the body against ulcers and cancer. They also can combat germs in the urinary system.
Why Do Onions Get Sweet When Cooked?
Onions are naturally sweet because they contain a high sugar index. The pan's heat boosts the onion cells' temperature as it cooks, thereby releasing the sugar and turning them sweet.
The browning and sweetening of sautéed or caramelized onions are caused by this mechanism of breaking down bigger complex sugars into single sugar molecules.
Wrapping Up
How to neutralize onion taste in food? Well, the method described above is a simple technique to eliminate the harsh odor of onions and shallots without compromising their crispness or sweetness.
To truly save the delicacy of your food, learn these methods immediately when making it.
We hope our sharing will be useful and provide accurate info for you. Thanks for reading our post and have a nice day!