How To Polish A Knife? Simple Yet Effective Ways (New Guide)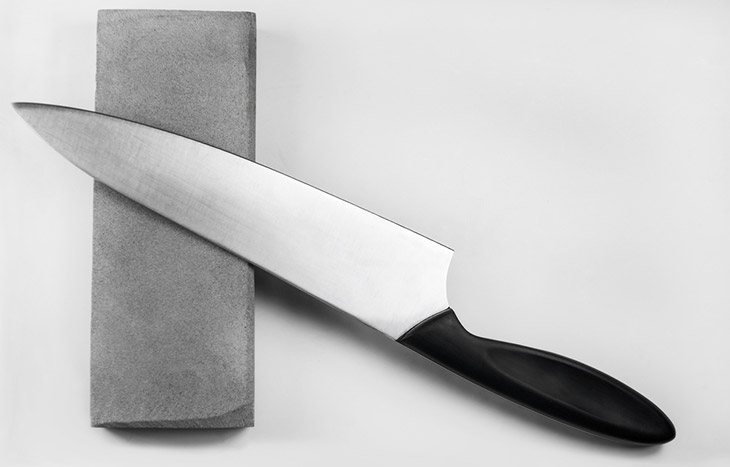 Knives are an essential part of any kitchen, and if you want to make the most of yours, you need to take care of it. But sometimes, even the best knives can need a little help to look their best. That's where polish comes in.
Scroll on down to learn how to polish a knife like a pro!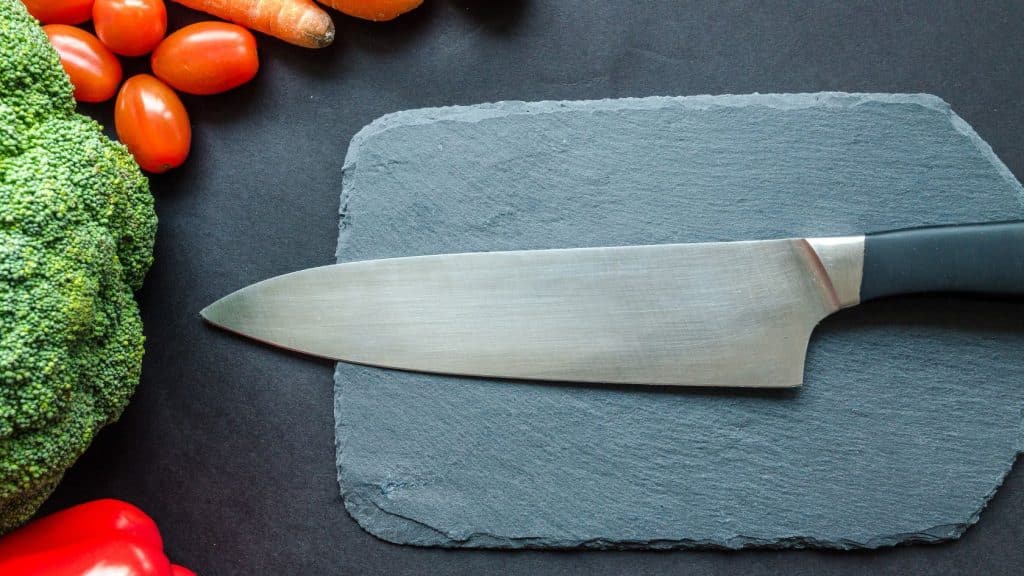 How To Polish A Knife
To polish a knife, you need to perform two main steps, including cleaning and removing the rust. Make sure not to miss any step, or you won't get the best results.
Cleaning
Cleaning the blade helps to remove unnecessary dirt that might interfere with removing the rust. Avoid using water for cleaning the blade since this might make it rust. The best way is to avail of the mild cleaning solution and then clean it with a cloth.
Getting Rid Of The Rust
Method 1: Using Store-bought Rust Remover
Note: You can use any kind of oil such as Vaseline, Autosol, kerosene, WD-40 or even white vinegar.
Method 2: Using Homemade Rust Remover
If the rust-removing products are expensive, you can try this home-made solution.
Note: When cleaning, use circular strokes for best results.
Method 3: Other Methods
Do you have any idea of some certain foods that can act as a great source for removing the rust?
If you find some potatoes by chance, use them now because the potato is known as effective food for rust removal thanks to its oxalic acid.
Just stick the knife into the potato for a couple of hours. Then remove it and clean the blade with oil.
In addition, you can use onions. Saw the blade back and forth into it and the rust will be naturally removed. It's because the sulfonic acids in this fruit are extremely efficient to get rid of the rust.
Knife Polishing Videos
The video below shows a man cleaning an old knife, and the final result is stunning. The knife was so sharp after he was done that he could cut through leaves, paper, and all kinds of vegetables easily.
Try watching now!
Another video is about polishing a pocket survival knife. But, this way can be used for kitchen knives as well.
How To Take Care Of A Knife?
When rust happens on your knife, it's certain that you did something wrong with your washing and storing technique. So, why don't we learn how to care for the knife so that we don't spend too much time on polishing?
Understanding
The most important thing is that you need to keep your knife clean before, during and after using it. What does it mean?
According to famous chefs, cleanliness is a big factor in guaranteeing the knives' longevity.
If there is too much gunk and grime on the blades, they are likely to lose their sharp edges, as well as carrying health issues. And one certain thing is that a dull knife is riskier than the sharp one.
Try imaging that you have to apply more force to cut something with a blunt edge, what will happen? You might raise the chances of the knife sliding through your hand and cause injuries.
In addition, you should pay attention to the cross contamination as it's considered as a high-risk activity.
It relates to cutting a raw item such as fish or chicken and continue cutting a ready-to-eat item without cleaning the knife.
This permits the bacteria on the blade to jump into the ready-to-eat food, making us sick or even worse.
If you used to watch some cooking shows, you can see how the well-known chefs do with their knives. They clean before cutting the item, clean again and again while cooking, and then rinse and dry out after completing.
How to Clean a Knife
First, you need to sanitize the knife by washing it with a mixture of mild soap and water. Or you can replace it with bleach.
Secondly, rinse and dry off with a clean cloth immediately. Keep in mind to clean and disinfect not only the blade but also the base and handle because these areas are full of unnoticed dirt and gunk.
Extra Tips You Shouldn't Miss