How To Reheat Beef Wellington – Best Way for Utmost Perfection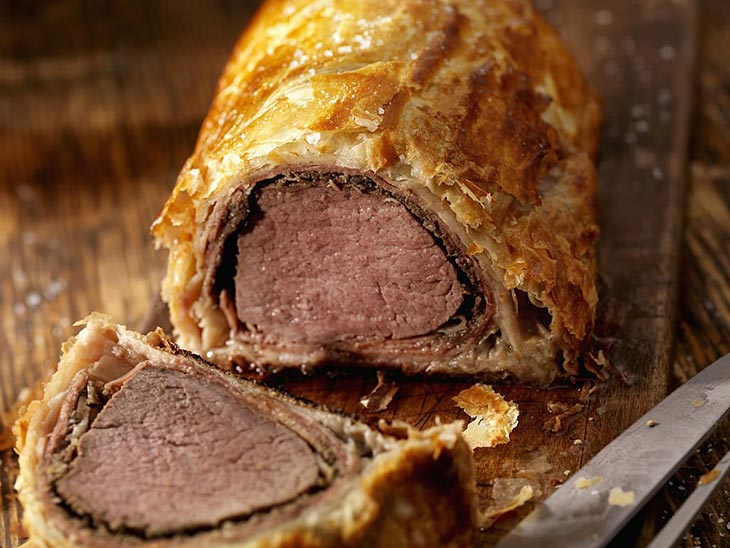 Beef wellington is a unique big beef loaf, but not everyone knows and tries it in their life.
Because of its quite uncommon nature, it seems like many people don't know how to reheat beef wellington properly to bring back the fresh thyme as the former.
Reheating it is not the same way as other beef types such as reheating corned beef. It will require some techniques and notes to carry on.
Yet, fear not, here we are to walk you through the finest ways to reheat and make them as delightful as before! It's time for some magic to happen!
What is Beef Wellington?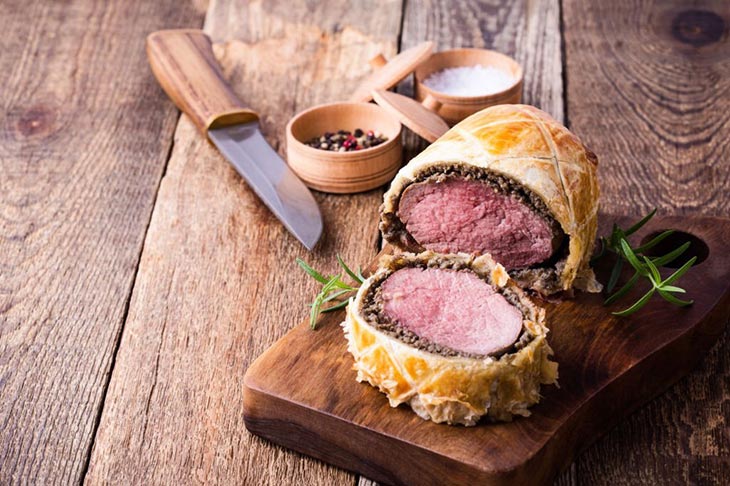 Beef wellington is an amazing English specialty. There are various ways to make this kind of meat. You can also change the seasoning and redesign the dish the way you prefer.
Generally, it is made of filet steak wrapped in pate or mushroom mixture, duxelles and topped on some puff pastry.
This is usually a large dish, so it seems like there are always leftovers. You will not want to let those costly and delicious dishes go to waste.
But how to store and make it as tasty as day one. Keep on reading to know our tricks.
What Temperature Should You Reheat Beef Wellington?
The ideal temperature is at 250 degrees for ovens. For other equipment, the temperature is around 165 degrees.
And you can set it lower to expect some rare-medium type. At medium initial temperature, the pastry will not be burned or dried.
Unlike other dishes, you don't need to expect the right temperature for exact warmth.
What is The Best Way to Reheat Beef Wellington?
A short and clear answer for the most suitable way to reheat this kind of meat is in the oven. Set the temperature at low heat and cook slowly.
This long and stable process can give you the best results for a glorious dish.
In case you are in a rush, you can choose to heat it in the microwave then switch to low mode. And within 15-20 minutes it will be good to go.
How to Reheat Beef Wellington? 4 Best Methods That Worked
It can be tricky to deal with leftover beef wellington. Once you reheat the chunk of a dish, it will heat all over the meat, both of the crust and the meat at once.
How to make it all well done without overcooking and drying seems a lot to take. The outcome is simply to bring back the warmth of the beef loaf, so no worries.
As we recommended the utmost way to use, let's try and see the oven first.
1. Oven Method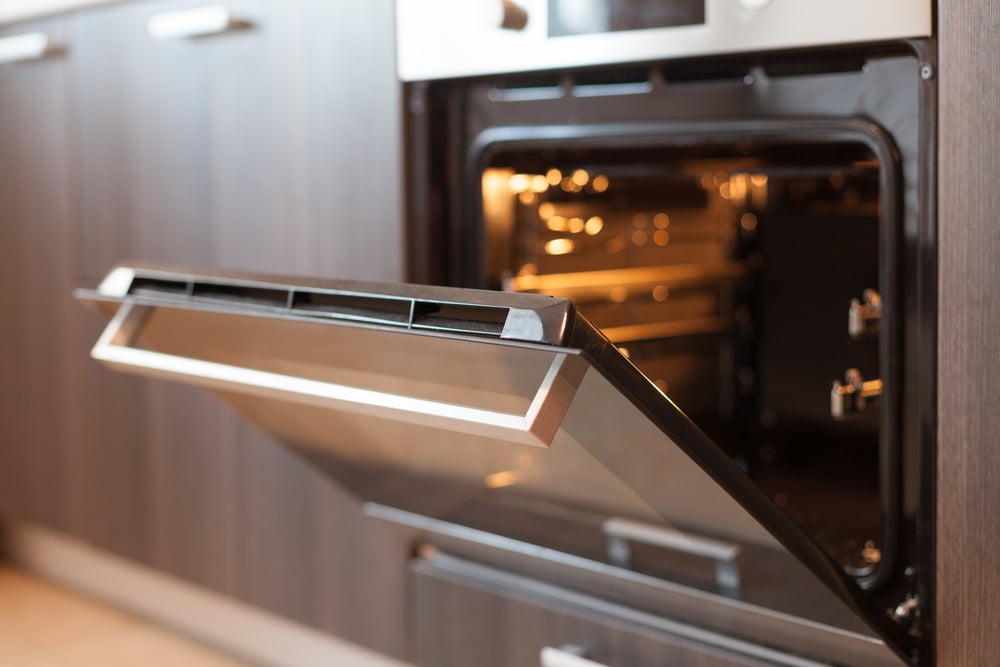 If you store beef wellington in the fridge, don't hesitate to get them straight to reheat in the oven.
It's fine not to thaw before heating, even when your dish has frozen. If you let it this way, the pastry will not be soggy and affect the whole layer.
So here is step by step introduction:
Prepare the pan with some parchment paper and unwrap the meat. Then put on some vegetable oil.
Slice it into small pieces (1 inch) and place it on the pan. Next, put them into the oven.
Set your oven temperature at about 400 degrees for 12-15 minutes if it's frozen. Then you decrease the heat to 250 to finish the warming process. If you just put it in the fridge and it's not frozen, and start at 250 degrees.
Now you are about to reheat it for 12-15 minutes and see if it's all the way heated through.
Reduce the heat to 150 degrees for 5 minute.
Serve warmth and enjoy it with sauce or gravy.
You have to cover some leftovers in case some parts are drying because of moisture when freezing.
So here it is, a warm and pink raw meat color! You can enjoy it with sauce or gravy, and it will be as tasty as day one.
2. Microwave Method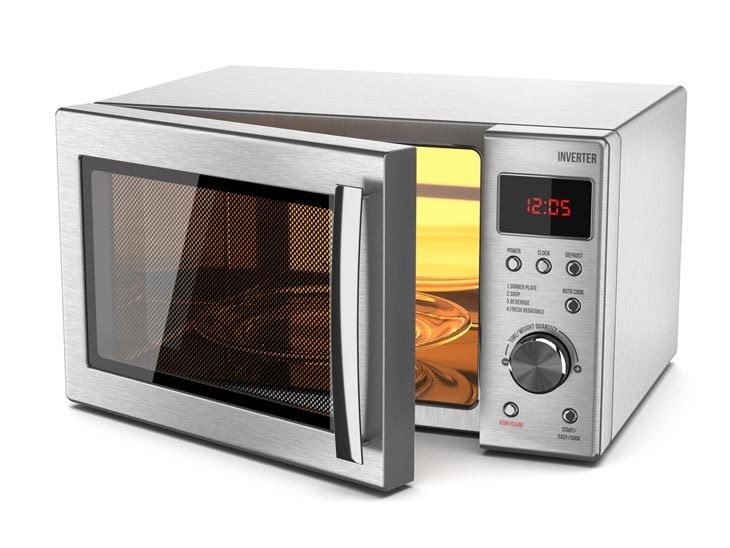 If you plan on using a microwave to renew the dish, this is also a great way to save the day. It's quick and requires fewer steps and effort.
Yet, please note that the meat loaf can only be heated in individual slices, so prepare to slice it into small chunks.
To start, you can choose the defrost feature on the microwave to make it thaw a little bit. This way, even if your dish has frozen, it will not be a soggy pastry.
Be sure that you choose low-mode reheat, otherwise, it's going to be overcooked. Or you have to lower the power.
Here are the details that may help you:
Unwrap and slice the dish. Place them on a microwave-safe dish.
Choose the defrost mode for 2-3 minute if frozen.
Switch to reheat options for 3-4 minute. Then flip the other side and heat it for another 3-4 minute.
If your microwave doesn't have reheat mode, you will activate your microwave at 50% or medium heat and wait for 1-2 minute. Heat each side for 3 minute, and it will be cooked evenly.
Serve and enjoy.
As you can see, cooking the dish with a microwave can save a lot of time compared to an oven. This is also a quick way to reheat the meat without overcooking and drying out the pastry.
However, you have to check out the slice or dry the meat.
Along with sauce and gravy, it can be served with some vegetables or salad and hollandaise sauce. Just enjoy your meal!
3. Skillet Method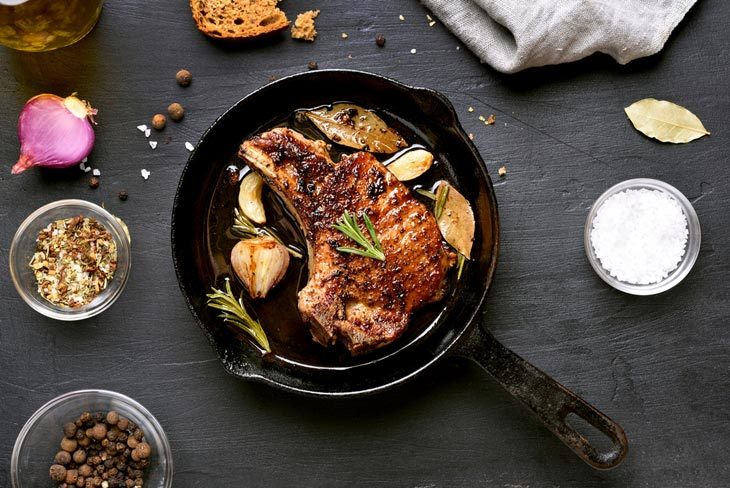 When you are in a hurry and have no access to an oven or a microwave, you can consider using a skillet for the job.
Similarly to microwaving, you have to slice the meat before heating to prevent drying. And if frozen, let's thaw it first. You can use a microwave to thaw and start to heat it with the skillet.
Here are thorough steps for you to follow:
Line a pan on a skillet and put on some oil or butter. Wait for a few seconds to reheat it.
Turn your skillet on low or medium heat.
Place the meat slice in position and fitly. Make sure it's not overlapped.
Evenly cook it for 3 minute on each side. Put on a lid for another 2 minute.
It's done! Enjoy!
To exceed the taste of meat, you can enjoy it with some salad, sauce wine and potatoes.
4. Air Fryer Method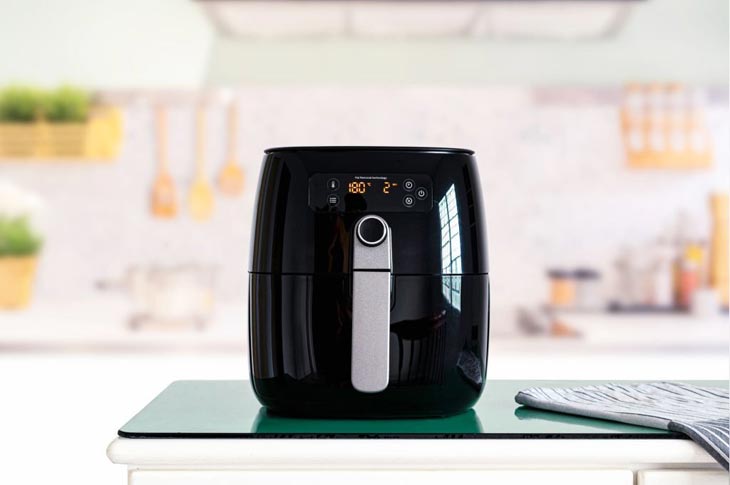 This method is also quick to do, but you have to be careful about the heat as the crust can be too hot and lead to overcooking.
Using an air fryer is a healthy way that you should consider. Here are steps to reheat beef wellington in air fryer:
Switch the air fryer to 120 degrees.
Place the fryer basket with parchment paper so that the hot crust layer will not burn you when you get the beef out.
Put your meat or slice in the air fryer.
Heating time! You will wait for about 8-10 minutes to flip it back to make it all cooked through.
In case it's too hot to eat, wait for a few seconds to enjoy your dish! Mission completed!
Though it is challenging to reheat this appetizing dish, we all know that it's not that hard. With just a little effort, you can complete a red meat dish as new.
The key is to be mindful not to let the pastry be overcooked or dried.
Related Questions
How to Store Leftover Beef Wellington?
It's the most efficient way to slice the meat into separate pieces and keep it in an airtight container or plastic bag.
When reheating the meat, just put them into the oven or microwave, and you don't have to put more effort to cut it if it is frozen.
If possible, put them together in a single layer and store them in the fridge. With a single layer, the juices from the top will affect the other layer and make it soggy.
You will not regret it if you put them in a double layer. This way, it will be fine in 4 to 5 days.
You might find it hard if your beef wellington leftovers are too much and you can not store them in just a single layer. To deal with it, just go with sandwich bags.
Can You Freeze Beef Wellington?
Yes, you can totally freeze your meat leftovers.
Here are some simple steps for you to follow:
Slice the meat up and wrap each of them in different plastic wraps. Slicing fastens the reheating process and helps heat the dish evenly. The plastic wrap also helps prevent the meat from sticking together.
Put all plastic wraps into an airtight container or a heavy-duty freezer bag.
Squeeze the air out of the freezer bag.
Place them in the freezer, and your frozen beef wellington can last up to 3 to 6 months.
Conclusion
It would be a waste if there are some homemade leftover beef wellington, and you have nothing to do with it.
Or even when you don't eat all the whole meat loaf from the restaurant, you can wrap and bring it home, then revive it as great as new.
With our detailed steps with different techniques, now you can take care of the meat even when it's a freezing beef wellington.
You can also choose to use any of the devices you prefer. So how to reheat beef wellington is not a difficult question for you! And we hope your meat will be as appetizing the next day.