How To Reheat Boiled Peanuts – 2 Simple And Effective Ways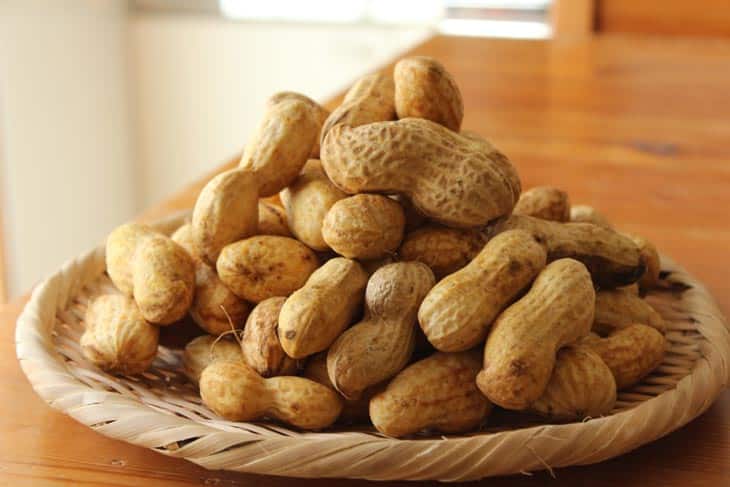 Peanuts are high in vitamins and minerals. It can also be processed and blended with various other foods to create more appealing recipes.
Boiling these nuts is one of the quickest and most common ways to enjoy them.
When you cannot eat them all at once, you need to store them in the fridge or freezer.
How to reheat boiled peanuts to keep the flavor? How to reheat frozen boiled peanuts? If you get stuck in these problems, let's scroll down.
What Are Boiled Peanuts?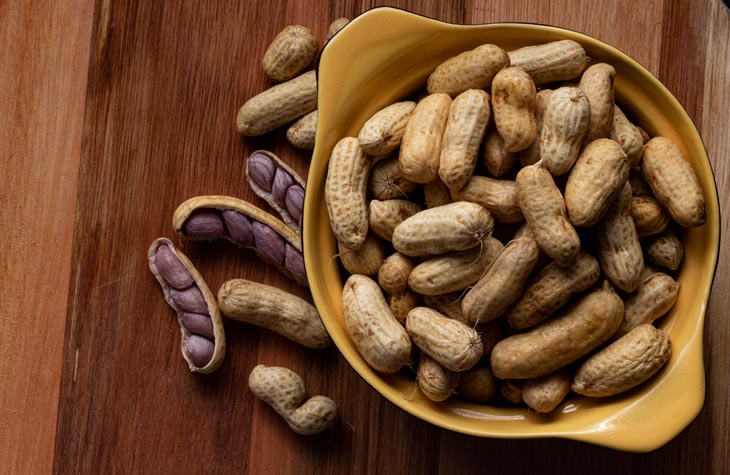 Peanut is a legume-loose food plant native to Central and South America. Its scientific name is Arachis hypogaea.
The Paraguay and Panama Rivers residents in the Chaco region of Paraguay and Bolivia were the first to reclaim this tree species.
Fresh or raw peanuts are frequently used for boiling since they are the best. They have far more antioxidants than raw or roasted ones. Thus, this can be considered a healthy snack.
They also contain various other nutrients, such as lipids, proteins, carbohydrates, vitamins, and minerals, beneficial to the heart, lower cholesterol, slow aging, and prevent cancer.
Most of the world's groundnut production is currently used to make cooking oil (peanut oil) or peanut butter.
How To Reheat Boiled Peanuts?
Can you reheat boiled peanuts? Yes, you can do so with two common methods for reheating boiled peanuts: in the microwave or stove.
Both of these methods work well, and you'll end up with delectable food.
Depending on your preferences, you can eat them cold if they are not rancid.
Because cooked nuts are frequently stored in the refrigerator or freezer, warming them will bring them back to their former shape and taste.
In The Microwave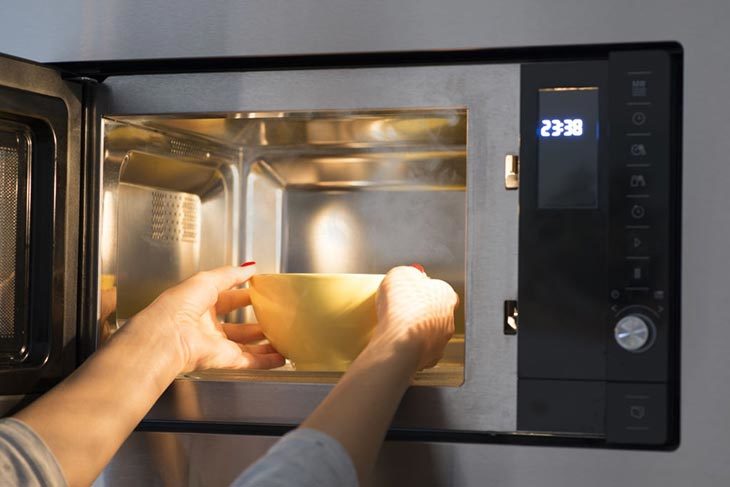 Microwave reheating is one of the most used methods. This is one of the quickest ways to reheat most dishes.
This simple recipe takes little time to prepare and is ideal for when you don't have much time to wait for supper.
Preparation
If you keep your leftovers cooked in the freezer, you should first defrost them for around 5 minutes. You don't need to do this if you store it in the refrigerator; instead, you can heat it right away.
And, of course, the tool for the job is an absolute must: a microwave. Here are the steps to follow once you've completed the setup.
Instructions To Microwave Boiled Peanuts
1. Place the boiled nuts you want to warm up on a microwave-safe plate. Microwaves are excellent for reheating smaller amounts, so heat up as much as you need at a time for the delicious flavor.
2. Cover the container with a lid, tissue paper, or something similar to keep the food secure and prevent it from burning due to uneven heat.
3. Microwave them for 30–45 seconds.
4. Carefully check them.
5. If they aren't hot enough, microwave them for an additional 15 seconds until they reach the necessary temperature. Also, if you're reheating boiled P-nuts in a glass bowl, swirl them around.
6. Serve and enjoy boiling P-nuts when they're done.
On the Stovetop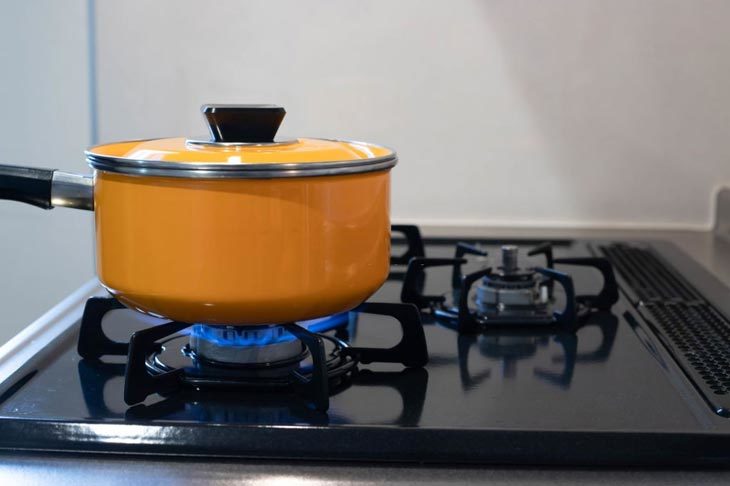 If you don't have access to a microwave, you can reheat your boiled peanuts on the stovetop.
It has a simple cooking process, but it takes a little longer since you must prepare the water on the stove and follow a procedure.
This approach is advised if you have time. Also, you'll need to defrost the nuts if they're already frozen to use the stovetop method. Here are the steps to prepare and perform this method.
Preparation
All you need to do now is double-check that your stove is in working order. If you're using a gas stove, keep an eye on how much gas is left in the tank.
They will not heat up if they run out of gas while cooking.
Then, if you need a way to reheat frozen peanuts, you might defrost them first. If you don't keep them in the freezer, skip this step.
Finally, you'll need a small saucepan.
Instructions
Fill your small pot of water and cook until pot with boiling water.
Reduce the heat when the water begins to boil.
Add the groundnuts to the boiling water and soak them for a few minutes until they are warm enough to handle. The softer you want, the longer you boil P-nuts.
Be warned that these nuts may lose some saltiness throughout the boiling process. This is a fantastic technique to lower the salinity if they are overly salty at first.
When they have warmed enough, transfer them to a tray and drain.
Enjoy them in any way you see them fit.
How To Store Boiled Peanuts?
Because these hot peanuts have a lot of moisture, it might be challenging to decide whether to keep or consume them right after they've been processed.
Also, here's how to keep boiling this food from spoiling. Let's find out how to do it.
Preparation
Boiled Peanuts
You can warm boiled peanuts at home according to the instructions above or buy them at the store in certain regions.
They're a wonderful snack to take to outdoor picnics or eat at home once they've been cooked.
Yet, in case you cannot eat them once, you need to find ways to preserve them rather than throwing and wasting this delicious snack food.
Freezer Bags Or Airtight Containers
Next, you'll need a freezer bag or an air-tight container. Both are equally effective, but I prefer freezer bags since they are more convenient.
When food is stored in the refrigerator or freezer, freezer bags and sealed containers can keep air out. The less air surrounds your food, the less likely it will spoil. Using them can extend the life of your dish.
Colander
Colanders are useful kitchen gadgets for draining simmered pasta and other meals.
You'll need a colander or strainer to drain the cooked food from the brine because they're still in it.
Instructions
Step 1: Remove excess water
To drain the excess water from the simmered nuts, pour them into the basket and shake gently.
Step 2: Let's take a break
Allow the boiling to cool to room temperature before using. Steps 1 and 2 can be skipped if you buy drained them from the shop.
Step 3: Packing
Put the nuts in a freezer bag or an airtight container to keep them fresh. Make sure anything you use to store them is moisture-proof, airtight, and freezer-safe.
They will last longer once you've sealed the packets and removed as much air as possible.
Step 4: Keep peanuts away from children
It's now time to store the peanuts in the refrigerator or freezer.
Because low temperatures hinder microbial growth, they can be frozen for several months or indefinitely if stored at 0 degrees F or below.
Finally, the boiled peanuts should only be refrigerated for three days or frozen right away after being cooked or bought in the store.
How Long Can Boiled Peanuts Last?
This food doesn't have a long shelf life, but it can last a little longer if handled properly.
Boiled nuts can only last about 24 hours when left at room temperature because their moisture content can cause them to spoil quickly.
Besides, it will keep longer in the refrigerator and be safe to consume for about a week (10 days at most).
So, can boiled peanuts be frozen? If you want to keep them fresh for a long time, you can freeze them. You can preserve them in the freezer for six months to a year.
As a result, the shelf life of boiled P-nuts is determined by how they are stored. In any case, the shelf life I mentioned gives you an idea. You must still ensure that they are safe to eat.
FAQs
Are You Supposed To Heat Up Boiled Peanuts?
As we mentioned earlier, you can reheat the nuts in the microwave or on the stove for a nutty taste. However, you can eat them cold if they are not spoiled or rotten, depending on your preferences.
How Do You Tell If Boiled Peanuts Are Spoiled?
If you see any mold signs (gray or green spots on the surface), throw them away. Moreover, I don't recommend eating shriveled or black nuts.
The smell is also another way to help you check the food quality. Fresh peanuts have a strong and appealing odor, whereas bad ones have a sour odor.
Simply tasting the nuts will reveal whether they are spoiled or not.
Are Boiled Peanuts Good For You?
According to laboratory tests on peanut extracts, boiled peanuts contain more antioxidants than raw or roasted ones.
Antioxidants, which can be found in plants and come in various forms, may help prevent cancer, heart disease, and other chronic diseases.
Can You Eat Boiled Peanuts The Next Day?
This food lasts about 24 hours at room temperature. As a result, you can still use it the next day. However, we do not recommend this because they are easily damaged if higher indoor humidity.
Instead, you might refrigerate or freeze them to keep the good quality.
Conclusion
Boiled peanuts are nutrient-dense perfect snacks with simple cooking methods. So, learning how to reheat boiled peanuts is critical if you are a fan of this nut type.
The proper reheating method can help your dish keep the original flavor and minimize vitamin loss.
Try these methods and let us know which one is better for you!