How To Reheat Breadsticks
Learn how to reheat breadsticks the right way, so they can stay as flavorful as when you first buy them.
How To Reheat Breadsticks?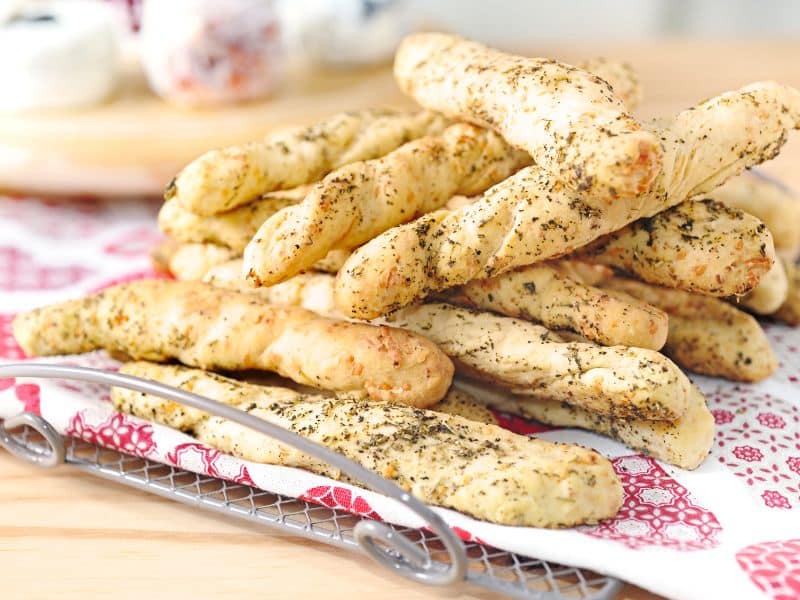 Scroll on down to learn some of the best ways to reheat leftover breadsticks.
In An Oven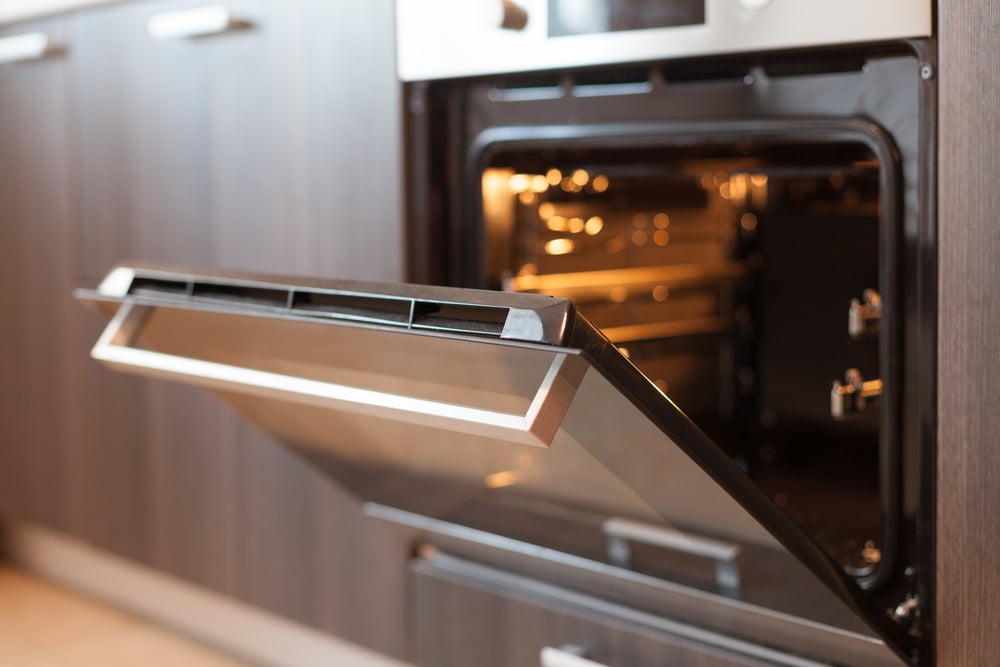 The most effective yet time-saving technique for reheating breadsticks is the conventional oven method.
Seems traditional, but as people say – with age comes wisdom.
Just give it one try, and you've never missed out on a top-notch method to avoid soggy breadsticks, even ones that have already spent a night in the fridge.
Below are steps to get the best way to reheat breadsticks done right:
Step 1: Preheat your regular oven to 350 °F, then turn the fire on.
Step 2: Place the leftover breadsticks in an oven bag, then put them into the preheated oven. In case you cannot find your breadstick packaging paper, aluminum foil can also work well. Just place it on a flat pan, then cover it, and you're good to go.
Step 3: Keep it in the baking setting for around 5 minutes. Remember to pause and check to see whether your garlic breadsticks are hot and tender enough.
Step 4: When the temperature reaches your taste, take your upshot from the oven and set it aside to cool down while preparing to serve it.
In An Air Fryer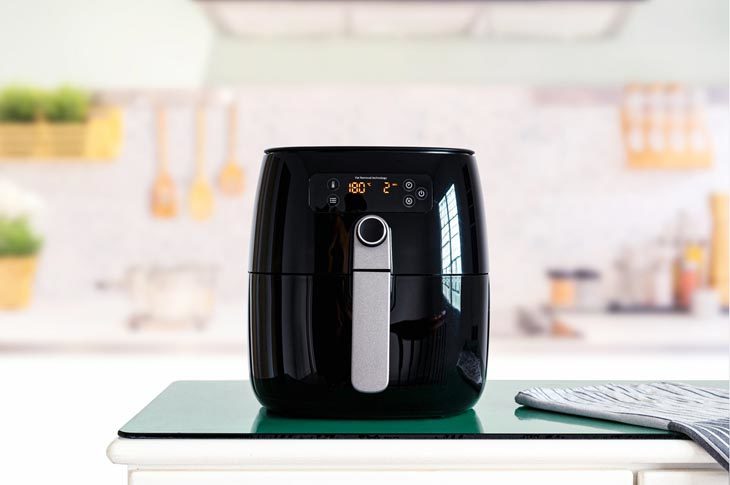 Aside from that, an air fryer can also be your bet if you do not have any access to an oven.
Go exactly after these steps below, so you can get the most out of it!
Step 1: Preheat the gadget to 350 °F, then turn the fire on.
Step 2: Put the breadsticks in the hot fryer you've preheated to cook.
Step 3: After about five minutes, give the bread a brief stir to get all sides heated.
Step 4: Take them out of the fryer once hot enough to serve. Serve your delicious breadsticks and enjoy them.
How to Reheat Olive Garden Breadsticks?
Now you know how to reheat breadsticks, what about how to warm up Olive Garden breadsticks? Are there any differences? Read on to find out.
In A Conventional Oven
Little did you know, the Olive Garden once tweeted that the oven is the best way to reheat Olive Garden breadsticks.
The company's written warming up instructions in the oven may even be found on the back of the Olive Garden breadsticks packaging.
These warming procedures are straightforward and quick, but they ensure that the breadsticks are adequately toasty warm and tender.
Step 1: Set the fryer to 350 °F
Step 2: Place your favorite breadsticks inside their original packaging, then put them into the oven. Wrap the breadsticks in foil if you don't have a bag.
Step 3: Take out the bag after 5 minutes in the oven and let the breadsticks cool down before you serve them for a meal.
In The Microwave
Though the oven seems great, not everyone has one. If the microwave is all you have, there is a chance it may work wonders for your breadsticks reheating method
Warming these in the microwave should be as simple as follows:
Step 1: Since the package is not microwaved-friendly, don't forget to take the bread out of the Olive Garden bag.
Step 2: Wrap your breadsticks directly in a moist kitchen towel or paper towel.
Step 3: Cover the bread with another dry coating to completely cover the damp paper towel.
Step 4: Diminish the power of the microwave to medium. A 30 to 50% percentage would be the best reach to go for.
Step 5: Microwave the bread for 45-60 seconds on medium power.
In The Toaster oven
In terms of warming that olive garden, toaster ovens are identical to the regular ovens. The process is also vastly comparable.
Step 1: Preheat the toaster oven to 350°F. This guarantees that the breadsticks are heated enough within the 5-minute time limit.
Step 2: Put the bread into the chamber when it is still within the package.
Step 3: In case the package is ripped or missing, wrap the breadsticks in foil, set them on an oven-safe pan, then cover it with foil instead.
Step 4: Let the bread cook for about 5 minutes. They should be soft, warm, and silky by then.
Step 5: When the bread reaches your desired hotness, turn the oven off but leave the bread inside for a few minutes before you serve.
By Steaming
A steamer basket could suffice if there are no appliances we've described thus far available. The instructions below will walk you through steaming Olive Garden breadsticks to reheat it (using a steamer basket).
Step 1: Place a steamer basket over the stove heat with adequate warm water in the saucepan.
Step 2: Lay the basket in the pot so that it is soaked in the water while the water boils up.
Step 3: Use serviettes to wrap the bread and set it aside in the meantime.
Step 4: Once the water begins to boil, place the wrapped bread in the basket and cover the pot with a lid.
Step 5: Reheat the sticks for about 8 minutes, yet keep an eye on them as they are heating up to avoid them becoming too soggy. In the basket, only put 4 sticks each time for optimal results.
Tips When Reheating Olive Garden Breadsticks
If you want to reheat your Olive Garden's breadsticks in the microwave, do so on low heat for around 10 seconds or until you see either the brown color or they are warm enough to eat. Otherwise, if you heat them for too long, they will become too rocky to chew.
Cover the olive garden breadsticks in foil paper if you have leftovers. When you're craving them, wrap and cover the bread the way you would do with baked potatoes and bake them at 300°F for approximately five minutes. Freshly cooked breadsticks will be served.
Wrap your olive breadsticks in foil and lay them on a baking sheet or a cookie sheet to prevent them from becoming hard and rigid in the oven.
Wrap olive garden breadsticks in aluminum foil to keep the crust from burning and turning hard while warming. The bread should then be baked for 10 to 15 minutes at 350° F. When the bread is done baking, uncover it and serve it right away to avoid cooling down.
How To Keep Breadsticks Warm
You've got some Olive Garden's breadsticks, but rather than heating them up when they grow cold; you'd just like them to stay warm until being served? The producer suggests taking certain methods as follows:
Step 1: Fill a clean sock/pillowcase with a cup of uncooked rice. As long as it's cleaned, your cloth sack could definitely nail it.
Step 2: Microwave the sock of rice for about 2 to 3 minutes on medium heat.
Step 3: Place the sock of rice in a serving basket, then cover it with a linen napkin.
Step 4: Lay the heated, refreshed breadsticks on the napkin. The rice you put inside in the first place will ensure them staying warm within 20 minutes (at least).
As the time available to keep the breadsticks warm is limited, this approach should be used just when the dish will be served. 20 minutes is the best shot you can count on.
Can You Freeze Olive Garden Breadsticks?
Yes, you can not only freeze Olive Garden leftover breadsticks, but you can also do so in up to 2 ways. Let's check out what they are!
The First Method
Step 1: Let the breadsticks first cool down.
Step 2: Wrap the breadsticks in a foil lining firmly and place them in a heavy-duty airtight bag.
Step 3: Store them in the freezer with a plastic wrap covered over.
This approach allows you to freeze the breadsticks for up to three months.
So, how to get them ready for you to consume afterward? As easy as pie! Before reheating them, just let your frozen breadsticks thaw at room temperature for a while.
Then do exactly what we guide you to reheat breadsticks as above, add some additional flour, serve them with a tasty french onion soup or even merely some melted butter, and you've already done a bang-up job!
The Second Method
This approach is only for those who prefer homemade breadsticks. We know it may sound weird at first, but you'll thank us later! This technique is merely freezing the dough.
Step 1: Make tiny balls out of the dough.
Step 2: Before placing the dough into freezer bags, lay it on a tray so it can get frozen in advance.
Step 3: Place the balls in an airtight Ziploc bag or a plastic wrap and freeze them entirely.
This will keep your delicate, fresh-like extra breadsticks to last up to three months.
Once you wish to turn them into a meal, just take the dough out of the freezer and defrost it in a dry, warm location. Then roll it into breadsticks and bake it whenever it has warmed up.