Top Simple Cooking Hacks: How To Reheat Carne Asada Fries
Carne asada combined with fries creates a notable highlight of any family party. Since this food is filling, many people plan to preserve and reheat the leftovers.
If you are looking for how to reheat carne asada fries, this post definitely meets your needs.
By following our informative guide and some extra cooking tips, you can solve this common problem and bring your favorite to another level.
Brief Info About Carne Asada Fries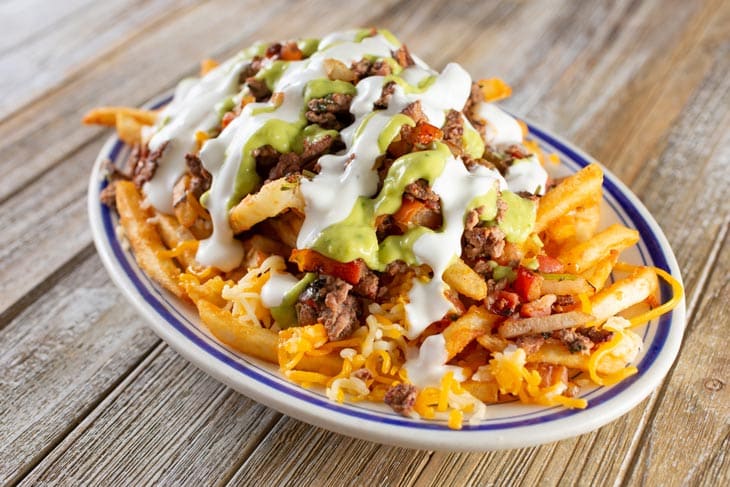 Origins
The classic comfort food dish was invented by Lolita's Mexican food in San Diego, a city in California, in the late 1990s.
It has been regarded as an unbeatable combination of Mexican and American fast food cultures. Surprisingly, this dish is more featured on the menus of restaurants in Southwest America than in Mexico.
Next, let's find out the list of ingredients in Roberto's carne asada fries recipe that unquestionably create your gorgeous plate.
Whats In Carne Asada Fries?
As its name suggests, carne asada (grilled beef steak) and fries (baked French fries) are two prime components whose quality mainly determines overall success.
Traditionally, carne asada is often made using the best cuts of meat: flap meat, skirt steak, and flank steak due to their tenderness.
Steak is marinated in lime juice, seasonings (black pepper, kosher salt, cloves garlic, etc.) at room temperature and grilled before being sliced into bite-sized strips.
In terms of basic toppings in the Asada fries recipe, it refers to familiar ingredients of classic Mexican taco: Guacamole, sour cream, salsa, and melted Enchilado cheese.
All of them can be made at home or bought from your nearest grocery store.
Aside from these necessary elements, you can freely add more optional toppings, such as pinto beans, corn, or olives.
Lack of more breakthroughs to lift the flavor? How about adding some beer cheese to have a new dish: carne asada cheese fries? The richness of this addition will surely bloom on your plate.
Prerequisite Before Reheating: Separate Elements Of Your Dish First!
Before the reheating process, take your dish left yesterday out of refrigeration.
Place three separate ingredients: carne asada, fries, cheese sauce, and sour cream on three different plates as they need different reheating time and temperature.
Then let them stand at room temperature for 8-12 minutes.
How To Reheat Carne Asada Fries In Different Ways
Regarding carne asada fries, chicken asada fries, or any variety of Asada fries, fries are always the vital ingredient and the most difficult ones to be reheated as well.
Your kids always have a craving for a crunchy pile of fries when they have just been fished out of oil. Unfortunately, the day-old fries could not retain their exact crispness after the second fry.
However, the best leftover fries are still within your reach if you carry out four simple reheating methods.
#1. Using Belgian Method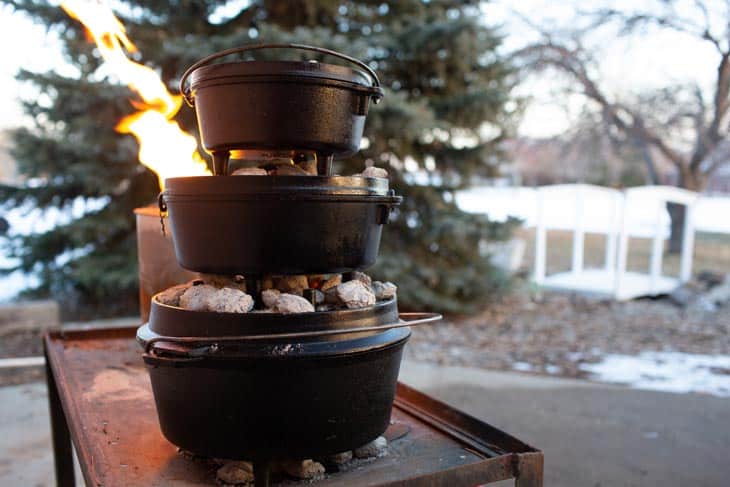 Refrying fries in a countertop deep fryer or high-sided dutch oven, called the Belgian method, has often been considered the best.
More specifically, the heated oil warms the fry's surface and simultaneously transports heat to the inside part. This results in a hot interior and a crunchy outer layer.
Step 1: Fill vegetable oil into the fryer and cook it over medium-high heat. It would be better to use healthier cooking oils for the frying process due to their positive effects on diet and nutrition.
Step 2: Carefully put fries into the heated oil.
Step 3: Fry for 3-4 minutes.
Step 4: Remove the fries from the fryer and place them on paper towels to get grease off.
The only downside is that the Belgian style is only applicable to thick-cut fries.
#2. In An Oven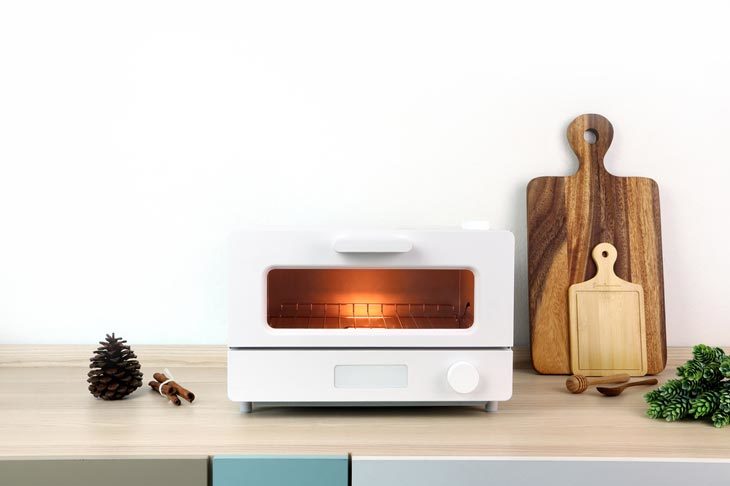 You can count on the oven for not only a super fries recipe but also an effective recooking process. Let's take a look at this step-by-step instruction.
Step 1: Add some avocado or olive oil to the baking dish or baking sheet. It will simply save you from the sticky nightmare. Other alternatives are parchment paper, butter, and cooking spray
Step 2: Preheat your oven to 450 or 500 degrees Fahrenheit for 2-3 minutes. This step is extremely significant for the type of food which requires immediate exposure to high temperatures like fries. Thus, do not underestimate its role and skip it.
Step 3: Spread a single layer of fries on the tray for even heat distribution.
Step 4: Let the food leftovers bake for 3-5 minutes.
Step 5: Take them out of the oven, and check whether they reach the level of crispiness you wish.
#3. In An Air Fryer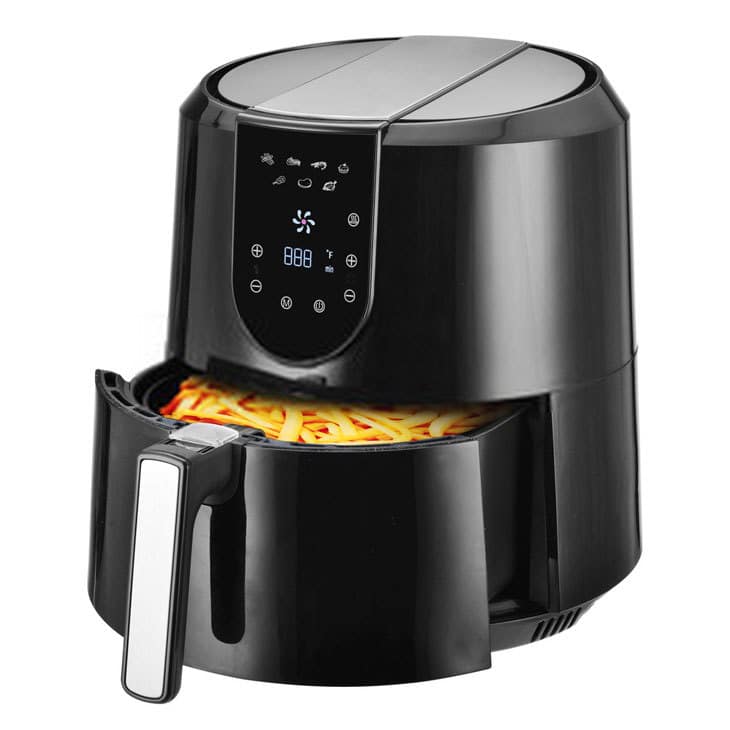 Using the air fryer to re-deliver the crunchy exterior is the next effective but affordable solution.
Step 1: Set the air fryer at 350 degrees Fahrenheit for the preheating purpose.
Step 2: Place a layer of fries on parchment paper for each reheat cycle. Do not try to load all of them into the air fryer basket at once.
Step 3: Heat them for 3-6 minutes until they become crunchy.
Step 4: Remove them from the drawer.
The outstanding feature of this method is that it cuts down on the amount of oil needed for the heating process. As a result, fat and calorie intake will be significantly eliminated.
#4. On A Stove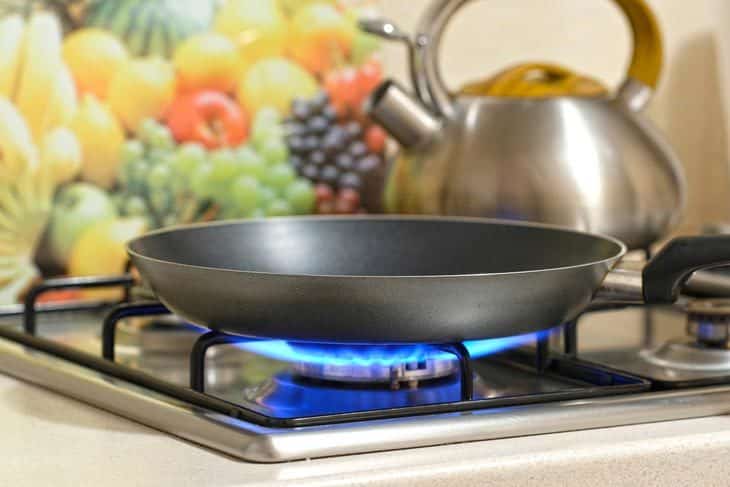 The stovetop is on the list of fabulous choices you can take into consideration when it comes to reheating fries.
Step 1: Add 1 or 2 teaspoons of canola or sunflower seed oil into a cast iron skillet and heat it for a couple of minutes.
Step 2: Place a moderate amount of fries into the skillet because it is advised not to reheat any food twice.
Step 3: Set the stove at medium heat and flip the fries for 3-5 minutes.
Step 4: If you find them crunchy enough, immediately take them out of the pan, or they will get overcooked soon.
Tips For Serve Your Meal!
When all components have been fully rewarmed, pile everything on a plate. Your mountain of carne asada fries is coming back!
Wait a minute! Let some more Guacamole smother your reheated leftovers to give them a breath of fresh flavor.
Also, we highly recommend topping some chopped fresh cilantro leaves to complement the amazing taste.
Now, it's time to serve and enjoy your meal!
FAQs
How Long To Reheat Carne Asada Fries?
The length of time for this leftover comfort food to be rewarmed completely is not fixed. Instead, it varies by the method you are using.
No matter which one you would opt for, always keep an eye on the condition of the dish to make sure it would not be burnt. You don't want all your efforts to go down the drain at the last minute, do you?
How Long Can I Store Leftovers In The Fridge?
This Mexican flavorful steak nacho fries can preserve its original flavor for future consumption when being stored in a zip-top bag or airtight container and refrigerated for 2-3 days.
Which Kinds Of Fries Are Perfect For Reheating?
On the way to conquering the reheating challenge, you might be in this pickle. You follow suit with the instructions, but the results are not always the same.
Sometimes, they are successful, but sometimes, they are not.
Don't panic! You should acknowledge now that not all types of fries can be well reheated.
The first affecting factor is starch content. The higher the level of starch, the less moisture potatoes have. This combination, which creates perfectly crunchy fries, becomes a top selection for reheating.
That's why fries made from high-starch potatoes always win in this battle. Some of this potato variety you can easily find in your area are Russet potatoes, Russet Burbanks, and Kennebec.
On the other hand, fries in fast-food joints are commonly very thin. It is beneficial for heating efficiency yet absorbs too much oil.
When you give them a second fry, they will easily turn soggy and get unpleasantly greasy.
Thus, ensure the fries in your homemade carne asada fries conform to these requirements first if you plan to refrigerate and recook them later.
Yet it is not the case with Zero Degrees carne asada fries as you cannot request them to change their recipes, right?
Can I Make Carne Asada Fries Ahead Of Time?
Without proper reheating techniques, carne asada may be tough and chewy. Furthermore, we don't think fries could offer their highest quality when being pre-cooked and reheated afterward.
Instead, we are going to provide a more effective solution: the preparation step should be done one or two days before.
It will reduce the workload and save much time compared to when you have to do the whole process at once.
Carne asada could be soaked up in marinade for more than 12 hours (and even cooked in advance), while other elements could be bought and prepared.
Put them in different airtight containers and preserve them in refrigeration.
What Can Be Served With Carne Asada Fries?
Basmati rice is a simple but proper side dish. Going with carne asada fries, they make up a nutritional and harmonious combination. Learn other basmati rice substitutes to vary your selection.
Carne asada fries catch your eye and whet your appetite from the first bite. But sometimes, it seems a little bit greasy.
In this case, fresh mixed fruit and vegetable salad is a prominent choice. It not only helps balance your meal, but also offers a wide range of benefits for your physical and mental health.