How To Reheat Chicken Parm? 5 Best Ways You Must Try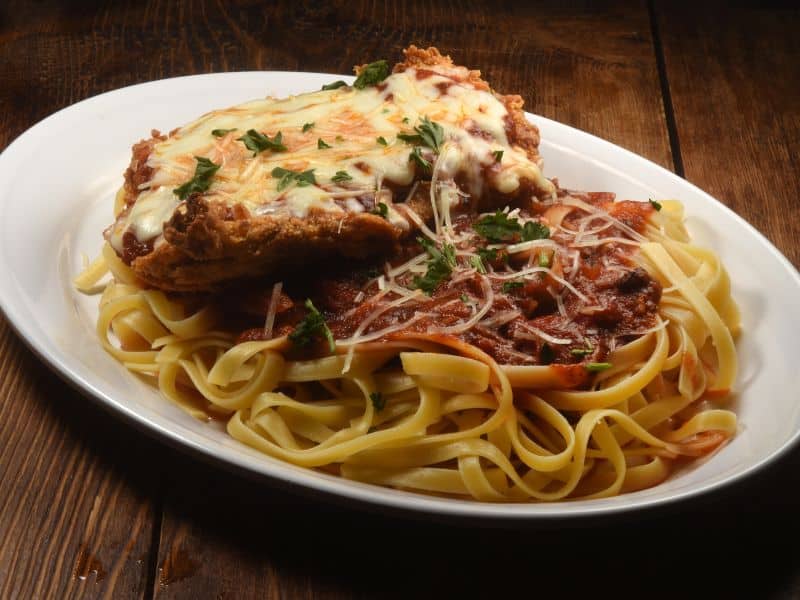 Making a batch of delicious chicken parm at home is great, but afterward, the how to store it and reheating this dish is a big challenge!
Have you ever encountered this problem? Are you wondering how to reheat chicken parm properly without making it lose the original taste? No worries, this blog has got you a detailed list of methods and detailed steps! Let's explore and try it on your chicken parm right now!
What Is Chicken Parm?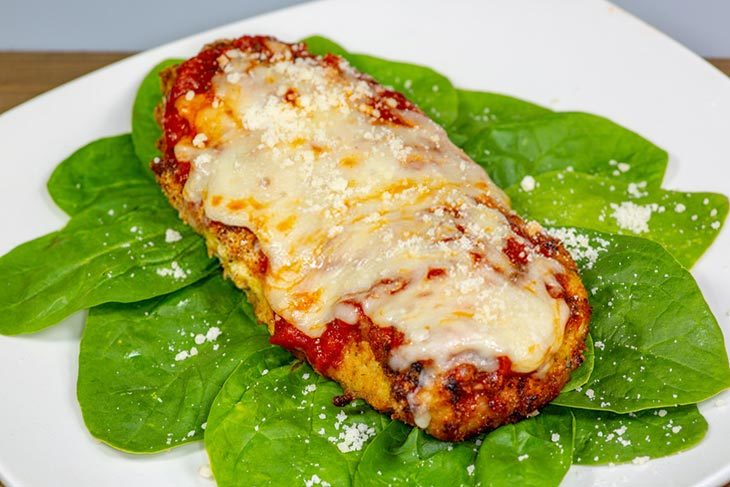 Chicken parm is one of the traditional Italian dishes; it was born in the 1900s. The name stands for Chicken Parmesan, or chicken parmigiana, depending on the local traditions.
Many people think that chicken parm combines two classic Italian dishes, melanzane alla parmigiana (breaded eggplant) and cotoletta (breaded veal without cheese or broth). Although the chicken parm recipe has similarities with the above two dishes, it is more diverse in ingredients.
Briefly about the recipe: After breading the chicken breast, combine the meat with sauce (tomato and some ingredients like mushrooms, potato ), then cook with cheese.
How To Reheat Chicken Parm In The Most Effective Ways
Reheating chicken parm can be difficult if you don't know how to do it properly. However, with the five methods of reheating chicken parm below, you will succeed in your cooking. Read it out!
1. Using A Microwave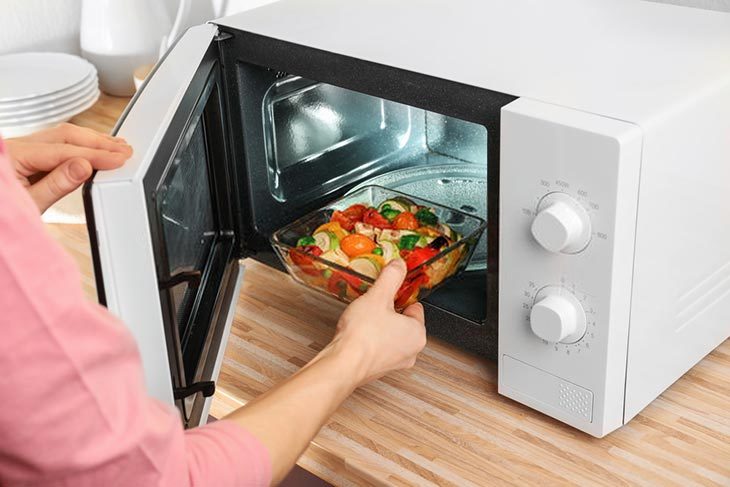 The first method we want to introduce to you is Microwave. Let's follow below instructions:
Prepare a microwave-safe dish and place the chicken parm on top. You can cover the chicken with a microwave-safe lid to keep the microwave clean.
Set the temperature to medium, timer one minute.
After a minute, do a little check on your chicken parm. The chicken parm will be ready if the cheese on top has melted hot. Otherwise, you should put it in the microwave again and wait another minute.
Keep checking and only stop the reheating when the chicken parm and cheese have reached the desired temperature.
If everything is perfect, put on gloves and take the chicken out of the microwave. Now, your chicken parm is ready to serve!
2. Using The Oven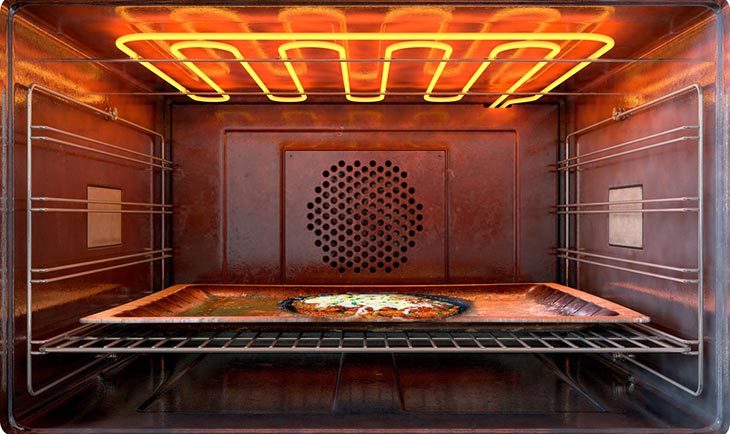 Reheating chicken parmesan in the oven is a great way to give your chicken an amazing crunch. If you want your dish to be crispy, try this reheat for the best results!
Set the temperature to 350°F to preheat the oven.
Prepare an oven-safe plate. In case you don't have one, you can use small cake pans instead.
Use half a teaspoon of olive oil to cover the plate's surface.
Wrap the chicken parm in aluminum foil, then place on the oven-safe plate.
Reheat the chicken parm in the oven for about 15 minutes to warm completely. After the first ten minutes, you can also remove the aluminum foil to melt the cheese easily.
After 15 minutes, your baked chicken parmesan is ready for you to enjoy.
3. Using The Air Fryer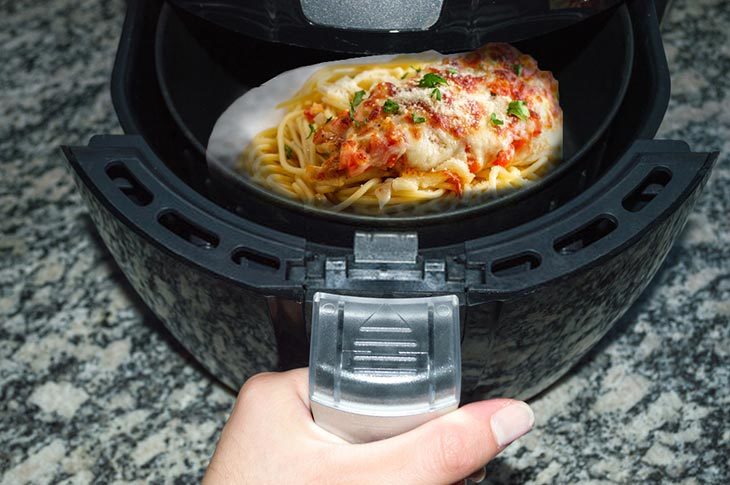 An air fryer is a safe and time-saving solution if you want to reheat your chicken parm. Let's explore the steps of the reheating process with the air fryer!
Warm up the air fryer at 360°F.
Place the dish on a tray (or air fryer-safe rack) and reheat.
Stop reheating when the cheese shows signs of melting. The ideal time for this would be between 5 and 7 minutes.
Take the chicken parm out of the air fryer and enjoy it.
4. Using A Stovetop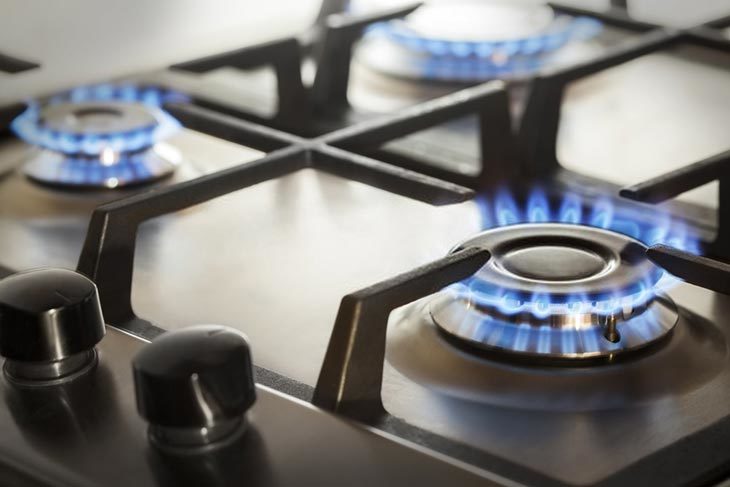 If you don't have a food heating machine, using a stovetop will be the best option. This method is also easier because the stovetop is common equipment in every kitchen.
Heat the pan on medium heat.
Put a little oil in the pan and heat it for about 30 seconds.
Put the chicken parm in the pan, and the cheese side should be facing up. Reduce heat to low, then cover the pan with a lid.
After about 3 to 5 minutes, your chicken parm should probably reach the right temperature. Check it and adjust the fire level if it hasn't reached the warmth!
Once the chicken is hot, and the cheese is melted, it's time for you to enjoy it.
5. Using An Instant Pot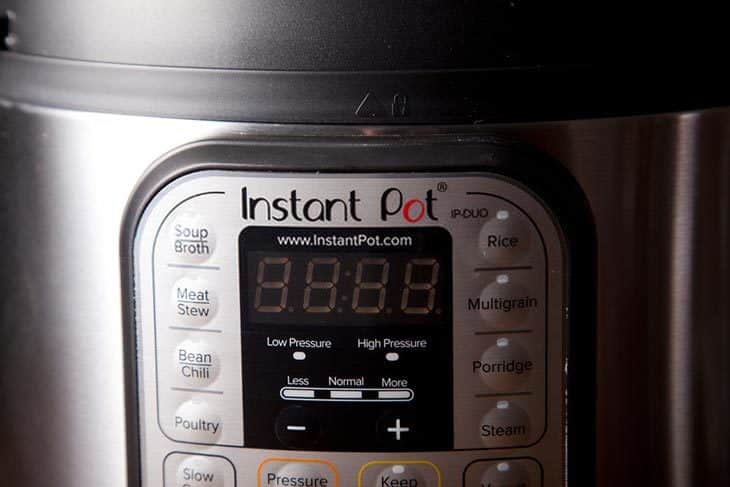 Have you ever tried heating your chicken parm with an instant pot? If not, consider immediately because this method is extremely effective with your chicken parm.
Pour a cup of water into the insert pot. When heated, this water will turn into steam to reheat the chicken parm.
Place the trident in the center of the insert pot.
Prepare an insulated container. Add about a tablespoon of water and a few drops of olive oil on top of it to prevent sticking.
Use foil to wrap the chicken parm, then place it on your insulated container.
Put the container neatly on the trident, then close the pot lid. And now it's time to start reheating.
Select the "Steam" function and set the time to 5 minutes. This time is more than enough to reheat chicken parmesan.
When time's up, remove your chicken from the instant pot.
Frequently Asked Questions
How To Reheat Frozen Chicken Parmesan?
Just a few taps, and you'll be able to reheat frozen chicken parmesan in the oven. First, place the frozen chicken breasts neatly on a baking tray, and pour a tablespoon of ketchup over each chicken breast. The ideal time to bake is about 40 minutes at 165ºF. Finally, put on gloves and take your reheated chicken parmesan out of the oven.
What To Do With Leftover Chicken Parm?
Leftover chicken parm goes great when it pairs with dishes like pasta, especially spaghetti. Mix spaghetti with leftover chicken parm, then combine with tomato sauce- that's how you make your meals more special!
One idea that you should not miss is to make burgers with leftover chicken parm. Combine them with your favorite ingredients, such as tomatoes, lettuce, and you get a nutritious dish for a working day!
What do you think about the marsala with leftover parm chicken? It's more amazing than you can imagine! All you have to do is prepare orzo pasta, sauce, some vegetables, and leftover chicken parm, then mix them and enjoy your meal.
How To Make Chicken Parmesan Sauce?
Overall, you can easily make a chicken parm sauce at home if all the ingredients are ready. Put the ingredients below on your shopping list and get them ready for your sauce.
Ingredients for the sauce:
One tbsp of olive oil
One tsp of chopped onion
Two tsp of minced garlic
14 tomato purée ounces (Passata)
Salt and pepper
One tsp of dried Italian herbs
One tsp of sugar
Instructions for the sauce
When the ingredients are ready, let's start making Parmesan chicken sauce!
Step 1: Pour oil into the pot and heat until the oil is hot. Then, fry the onions for about three minutes and add the garlic to the pan for 30 minutes.
Step 2: In this step, you will add all the remaining ingredients (including tomato purée, Italian herbs, sugar, and pepper). Reduce the heat to low and close the lid of the pot. After about 8 minutes of simmering, the sauce has begun to thicken. Taste and adjust seasoning before finishing cooking it.
Our Final Thoughts
Your chicken parm only retains its original flavor when you know how to reheat them properly. If you still have no idea what to do, some methods on how to reheat chicken parm above should help.