How To Reheat Chipotle Bowl (3 Best Ways)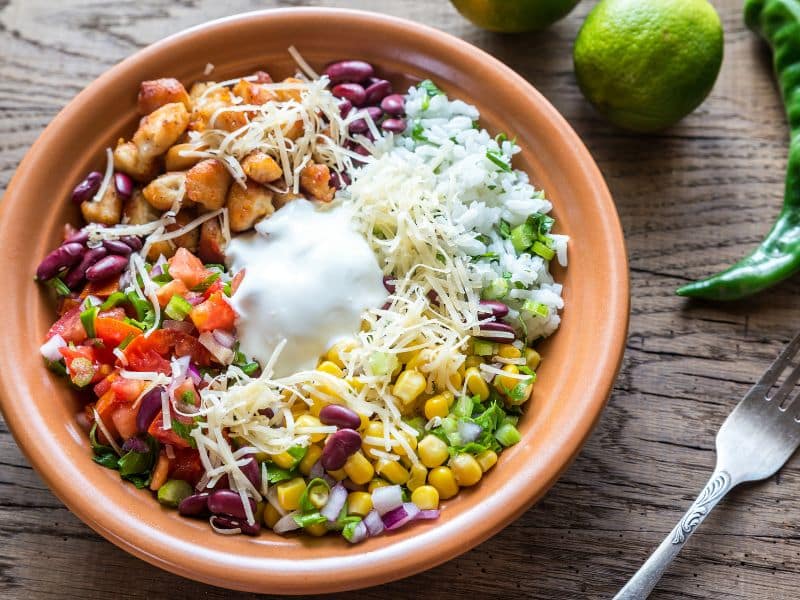 The Chipotle bowl is a fantastic dish that is highly convenient for meal prep for the weekend with your family. But occasionally, you cannot eat it all at one time. So, it's common to wonder how to reheat chipotle bowl for the next meal.
Read this article to find out the best way to reheat Chipotle in your kitchen! You will also get answers to common questions about this beautiful dish.
What Is Chipotle Bowl?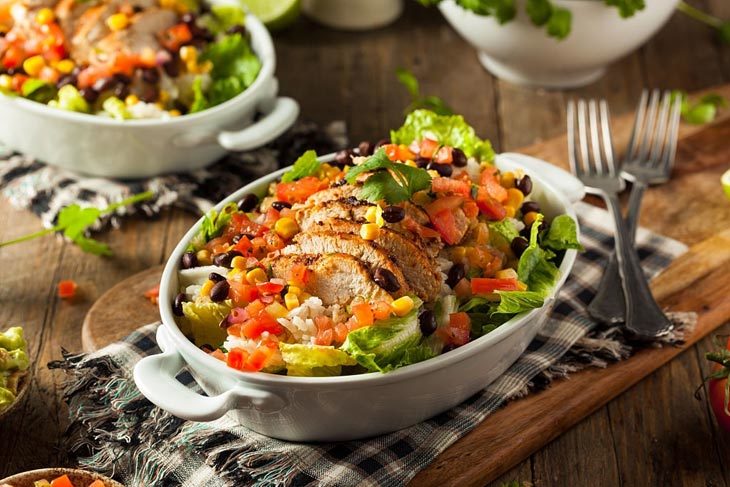 Chipotle Mexican Grill is a famous American restaurant chain with branches in many major cities worldwide. Chipotle Mexican Grill's menu includes a variety of typical Mexican-inspired dishes such as burritos, salads, and more.
The restaurant's food packaging and labeling make it different by eco-friendly material and unique design. Chipotle confirmed that its biodegradable bowls are treated with per- and polyfluoroalkyl substances.
It also impresses the customers by fast food and drink preparation using organic and fresh ingredients. Many people love Chipotle dishes because of their healthiness.
Burrito bowls are a go-to dish for many Chipotle's customers. They are a mixture of tons of innards like chicken, rice, salsa, and add-ins. This way of choosing ingredients makes it gluten-free and lower in carbs than a regular burrito.
One of the unique features of Chipotle is they use the suggested fixings to customize your chicken burrito bowl. You can order your preferred type of rice, beans, chicken to make it suitable for your taste.
This delicious dish can please most gourmands. The layers of crunchy, creamy, juicy textures and smoky, spicy, fresh tastes are gratifying. And since this dish is a combination of many healthy ingredients, it is full of nutrition.
How To Reheat Chipotle Bowl
How to reheat Chipotle bowl is a common question among fans of this delicious dish. If you store it properly, you can easily reheat it. There are some typical ways of reheating Chipotle bowls using the skillet, microwave, or oven.
Preparation Before Reheating
Before reheating Chipotle bowl, bear in mind that it is covered in various toppings. It might include salsas, vegetables, sliced lettuce, sour cream, meat, beans, and whatever else you choose to add.
Some of them reheat well, while others do not. So, whichever reheating technique is used, you have to pick up foods that are easily damaged when reheated.
If you reheat the whole bowl, you can still enjoy your dish, but your lettuce, guacamole, or sour cream will probably not reheat properly. Your lettuce will wilt, your guacamole will turn brown, and your sour cream will curdle into an ugly mess.
Beans, pork or tofu, and rice are the only foods you should reheat. It implies that there will be multiple phases to the procedure, but believe me when I say that it will be well worth it.
To keep everything as fresh as possible, you should probably store your sauce and lettuce separately. If you find the eliminated items less palatable than the day before, you may replace them with new, fresh ones from your fridge. This is especially recommended if your lettuce is looking a little weary.
The Skillet Method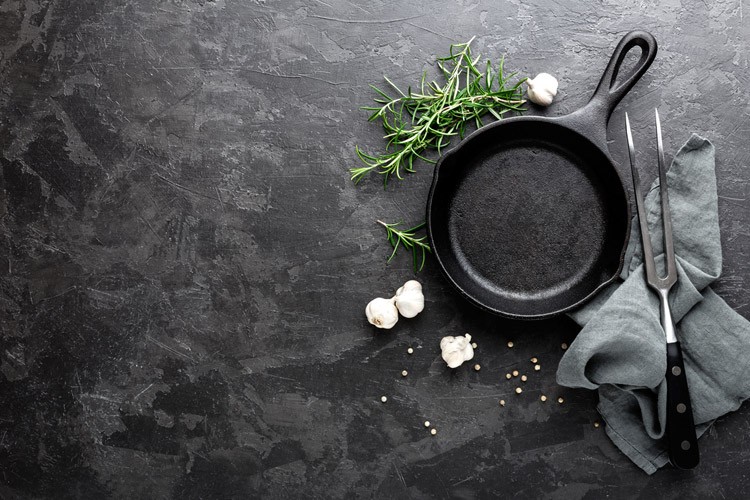 Using the skillet for reheating is a standard method for those who don't have a microwave or oven. If you want to go all out, try to use a skillet on the stovetop. You can add some fresh ingredients to make your burrito using this method.
This is how to reheat a Chipotle burrito in a skillet:
As mentioned above, remove all of the fresh toppings in the preheating.
Place the skillet on the stove and set it over medium heat.
Add a small quantity of butter or frying spray to the skillet.
Toss in the leftover Chipotle bowl contents and stir them together while the ingredients become warmer in the skillet.
Keep cooking for 2-4 minutes in this manner, stirring constantly.
Transfer the items to a serving dish once they have been adequately heated up.
Reintroduce your remaining fresh ingredients and enjoy the meal!
The Microwave Method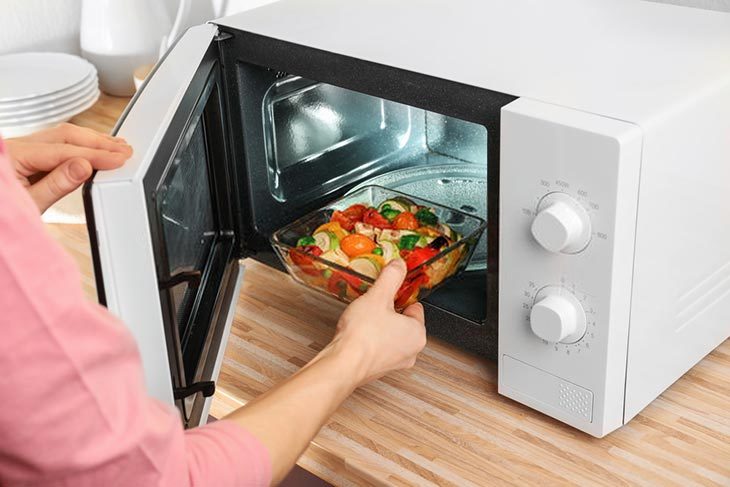 Are chipotle bowls microwavable? Of course. Users always choose the microwave as an efficient reheating method for leftovers. It is easy to use, convenient, and time-saving.
You may reheat your Chipotle bowl in the take-out bowl it came in, but you don't have to use Aluminium foil together. Are chipotle forks compostable? Yes, they are composed of biodegradable paper, safe to use in the microwave.
You would better follow these steps to reheat your Chipotle bowl in the microwave oven:
Removing the fresh ingredients in the mixture.
Put the rest of the ingredients in a microwave-safe dish or a chipotle container.
Select the timing of 20 seconds. This is the right time for the burrito to heat up.
Take the plate out and stir its contents, then put it back in the microwave for another 20 seconds to ensure equal heating.
Check the temperature of your meal to ensure that it is heated enough.
Replace any removed toppings that were not reheated, as well as any additional toppings from your fridge.
Enjoy your Chipotle bowl with its original flavor!
The Oven Method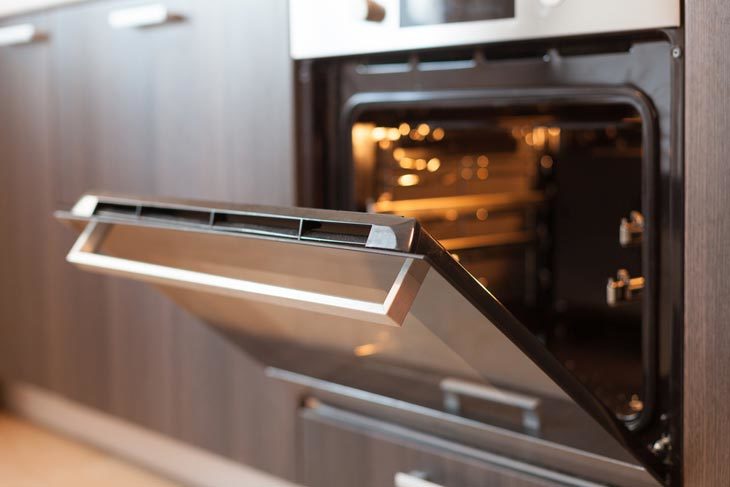 If you have the time and are not too hungry, the oven is also an excellent solution for warming your Chipotle bowl.
The oven will take longer to heat up because you will have to wait for it to preheat. And the grilling time will be slightly longer as well. However, it will ensure that you can reheat it to perfection.
This is how you reheat your Chipotle bowl by grilling it in an oven:
Remove the fresh toppings like other methods.
Preheat the oven to 350 degrees Fahrenheit.
Place the remainder of the items in an oven-safe dish or container.
Wrap the dish with aluminum foil.
Reheat the ingredients in the oven for around 10-15 minutes, or until they are warm as you desire.
Remove from the oven and set aside on a plate or dish.
Re-adjust your favorite contents for the bowl and enjoy!
FAQs
Is Chipotle Lettuce Safe To Eat?
Customers raised the question after many lawsuits over the food quality of Chipotle. However, you can expect its improvements by the rule for workers – Chipotle's "Top 7 Food Safety Things To Remember." These include: work clean, cook food to correct, etc.
For the lettuce, the restaurant has a new "multi-step washing process" to reduce the risk of pathogens. Chipotle's lettuce is safer now because they will do "harvest testing.". They will check the lettuce in the field before shipping it to suppliers.
Chipotle's food-safety system also depends on crew workers. They are in charge of washing ingredients like lettuce. Therefore, it would be better to follow in-restaurant hygiene protocols, such as hand washing, temperature logs, and other food audits.
Therefore, the safety of Chipotle food is sometimes not 100% guaranteed. Try making a homemade burrito bowl using fresh, sourced ingredients if you're bothered about that.
How Long Can You Keep Chipotle In The Fridge?
If you are too full and have to leave a spare Chipotle bowl, all you need to do is store them in the fridge for a snack or quick supper. The food will go rancid quickly if you don't refrigerate it.
Most burritos may last in the refrigerator for four or five days. However, you have to split the leftover Chipotle bowl into various ingredients before placing it in the fridge. This stage will ensure the food's quality once you take it out and reheat it.
If you leave it together, that's fine, but it'll get soggy soon. Then try to separate any lettuce, sauce, or dressing into different containers.
How Long Does Chipotle Last?
How long before chipotle goes bad depends on the way you preserve it. As mentioned above, if you store a Chipotle bowl in the refrigerator with plastic wrap, you can use it for around three days. Keeping in the fridge will extend the shelf life for most foods.
However, if you take it out of the fridge, the burritos will last 8 to 24 hours, depending on the room temperature. If the bowl smells like expired sour cream, throw it away immediately, or you may have an upset stomach.
How Long Is Chipotle Guac Good For?
You are a fan of the lime-spiked guacamole from Chipotle Mexican Grill? You may want to eat that signature dish all the time. If you want to eat leftover guac for the next few days, then it is totally fine.
The plastic wrap touching the guacamole prevents air from it. It also helps to avoid the guac from being brown. You'll still get some brown around the edges, but you can either mix it in when you're ready to serve it or scoop it out with a spoon.
Brown avocado is fine to eat as long as it is stored in the refrigerator and consumed within a few days. It may be a little mushy and bitter than green guac, but it's still edible. Remember that a little lime juice can help prolong the freshness of the guacamole.
Conclusion
Knowing how to reheat Chipotle bowl will help you enjoy leftovers with original deliciousness.
Now you can buy it, store it in the fridge, and eat it whenever you like. Try to keep in mind the reheating steps for best results.