How To Reheat Cornbread While Keeping its Fluffy and Crispy Texture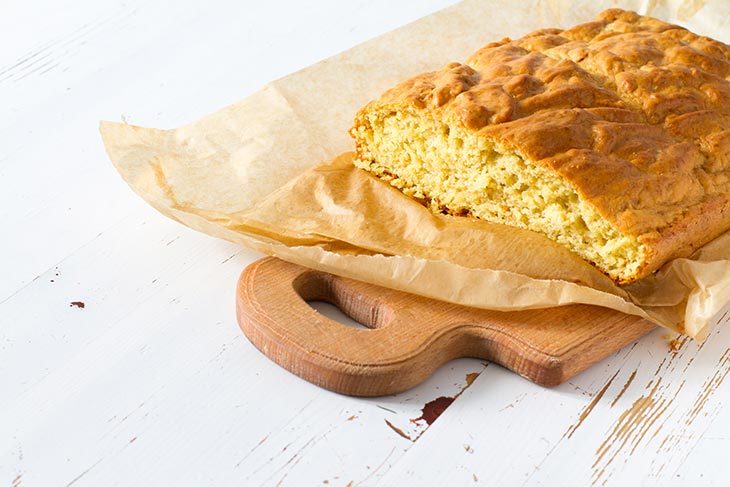 Learn how to reheat cornbread and discover our collection of recipes to reheat frozen cornbread and keep it tasting fresh.
Scroll on down to learn a bit more about cornbread and the best way to reheat it!
What Does Cornbread Taste Like?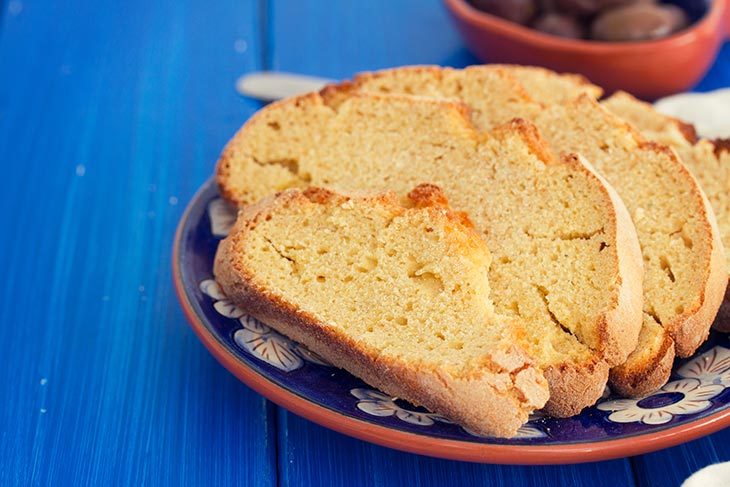 Corn (maize), as a crop, is so prolific to the point that there are gazillions of recipes developed out of it.
And one of those that has won the heart and stomach of culinary lovers throughout the world is, undoubtedly, cornbread.
Cornbread dates back to the early times when European migrants settled in the New World and made bread from cornmeal.
Cornbread can be served as a main dish with butter and maple syrup paste or condensed milk.
They could also stick on the side to compliment savory sauces like a gravy; diverse proteins like pork chop and stuffed pigeons or shimmering soups and stews, following your meal planning.
Cornbread tastes wonderfully light, mild, and a bit sweet, sometimes a little plain depending on your estimated cornmeal to flour ratio.
A decent batch of cornbread would comprise unsalted butter or bacon fat, all-purpose flour, cornmeal mix, eggs, baking powder, baking soda, sugar, salt, and buttermilk.
Let the batter sizzle inside a butter-coated skillet or any kitchen tools at your disposal and wait for the miracle!
Most, in general, prepare numerous wedges of cornbread at a time and stack them in the refrigerator for their family members to eat as breakfast.
So, in a way, when making this type of bread, what matters the most are effective methods of reheating after defrosting them every morning.
7 Best Ways of Reheating Cornbread
How do you reheat cornbread muffins? You can breathe a new life into your several-day-old cornbread via the following seven reheating methods: conventional oven, toaster oven, airfryer, skillet, microwave, instant pot, and stuffing.
Yet, the oven method is our top pick out of these cookware sets whether you'd like to reheat food that belongs to some kinds of bakeries, or in specific, cornbread.
1. Using A Conventional Oven
What you need:
A conventional oven
A baking sheet
Aluminum foil
Directions:
Preheat the oven at 350-degree Fahrenheit (F) for 10 – 15 minutes. It's the standardized heat endurance for bakeries such as cornbread, cornbread muffins, scones or cinnamon rolls.
Remove the sheet from the oven. Paste a tint of butter onto the cake for richer flavors and serve.
Place cornbread leftovers in a baking sheet
Pop the cornbread in the oven.
Cover the top with aluminum foil – a heat conductor – to avoid burning and maintain that bright golden yellow top of the cake.
Leave it to be rebaked for 10 – 15 minutes to retain the original moisture.
Pros:
– The most effective way to retain the texture and moisture of revitalized cornbread.
Cons:
– Long waiting time
2. Using A Toaster Oven
What you need:
A toaster oven
A baking plate
Aluminum foil
Toaster Oven vs Conventional Oven?
A toaster oven packs convection cooking function which operates on hot air flows from a fan.
This property, by far, resembles the operation of a convection oven like a carbon copy, yet with better speed and more even heat distribution.
A conventional oven, on the other hand, heats food from stationery temperatures rising up from the bottom.
It has air pockets that are unsynchronized with the temperatures shown on the indicator.
As a result, halfway through the reheating process, you must open the conventional oven to turn the baking sheet around to prevent over-burnt back and cold front.
So, it comes as no surprise that a toaster oven is more time-saving and distributes heat more evenly than a conventional one.
To wrap up, let's tackle the big puzzle of how to reheat cornbread in a toaster oven as follows!
Directions:
Preheat toaster oven to 350 F.
Line the plate with aluminum foil. Place the cornbread on top.
Zap the bread for 20 minutes.
Let the bread chill before slathering it with some common cornbread dressings such as Tabasco, butter, or pinto beans.
Pros:
– Crispy edged cornbread.
Cons:
– It can only handle small-sized cornbreads or crumbs.
3. In An Air fryer
What you need:
An air fryer
A silicone mould
Air fryer vs Toaster oven?
These two machines both engage fried food in even hot air circulation for reheating after just a short time. Got curious about how to reheat cornbread in an air fryer yet?
Directions:
Set the timer for 6-7 minutes at 390 F for preheating.
Put the stale cornbread into a non-stick silicone mold and pop it into the air fryer.
Heat the cornbread for one to two minutes at 350 F.
Use a spatula to take the mold out.
Pros:
– Time effective.
Cons:
– If you've already drizzled a substantial amount of liquid such as maple syrup on your cornbread, the air fryer's ventilation system can't handle the smoke from the liquid well. It would give off a pretty serious burnt smell.
4. On A Cast Iron Skillet
What you need:
A cast-iron skillet/ frying pan
Oil/fat/butter
Directions:
Grease the skillet with a generous amount of butter/lard/bacon or fatback/ vegetable or coconut oil according to your personal preferences. Twirl it a few times for the oil to spread evenly.
Slap the cornbread in the middle and put the skillet on stove-top at medium-low heat for at least five minutes.
Give the bread some tosses for an even sear at each side.
Cut the cake into wedges and serve. It's a perfect reminiscent of French toasts.
If you're reheating crumbs or slices of cornbread, keep a keen eye on them, so the small bits don't get burned. Once cooled down, they're a perfectly compatible partner for barbecue meat.
Pros:
– Deliver the best taste out of all utensils.
Cons:
– More grease and calories deteriorate the health benefits of cornbread.
5. In A Microwave
What you need:
A microwave oven
A microwave-safe container
A container lid/microwave-safe plastic wrap/glass baking dish
A paper towel
Directions:
Adjust the microwave's settings to the reheating sensor.
Sheathe the cornbread with a moist paper towel to retain the original texture and moisture.
Fit the stale cornbread into the container and cover it with one of the above options. If you use the plastic wrapper, do not let it rest on the bread directly.
Tune in for 20 – 30 seconds (it depends on whether your cake is small or not) at a maximum of F.
Let the container/plate sit for a while on the counter. Smear the top with a pat of butter. Bon appetit!
Pros:
– Work faster than the oven.
Cons:
– With this baking method, the bread was baked with the uneven allocation of heat.
6. In An Instant Pot
What you need:
An instant pot
A heat-resistant container
A glass lid
Parchment paper/foil
Fat/oil/melt butter
Directions:
Brush oil/fat/butter onto the leftovers so that they will not stick to each other.
Place the cornbread container into the insert pot.
Turn the pot to the Slow Cook or Keep Warm mode.
Wrap the cake with foil if you're tuning in the Slow Cook mode.
Conceal the container with a regular/glass lid on Keep Warm settings for a gradual reheating process.
Pros:
– You can reheat multiple containers of cornbread simultaneously by stacking them up. Each container is separated by a trivet.- Work well with dry and hard cornbread.
Cons:
– The steam can turn the bread into a soggy mess.- Cannot give the crunchy bread crust
7. Cornbread Stuffing – Reheating Cornbread By Stuffing It Into Other Recipes
One-day old cornbread, which is dry and crumbled, can be improvised as filler for meatloaf, loaded bird, or stuffed pork chop. But the range can go beyond miles more.
Recipe 1: Breadcrumbs and condensed milk
Smash cornbread crumbs into condensed milk, and there are a hundred dishes that you can come up with, such as cookie dough ice cream, pita bread, or crusted deep-fried bananas.
Recipe 2: Cornbread cereal
Mix the crumbs with sugar, milk, berries, or any other fruit you like in a bowl for a hearty breakfast.
Recipe 3: Cornbread pudding
Mix the crumbs from cornbread muffins with eggs, sour cream, drained kernel corn, cream-style corn, melted butter, paprika, drained canned chiles or fresh drill and bake for 40 – 45 minutes at F.
Recipe 4: Cornbread crouton
Cube the crumbs and sauteéd them in butter. They are garnished on top of the greens.
Recipe 5: Cornbread salad
Whisk the crumbs with a mixture of chopped tomatoes, celery, bell peppers, green onions, chili or ranch style beans, pecans, bacon, black olives, or whatever you feel like craving for.
For the sauce, there are ample options to select: mayonnaise, tabasco, grated Cheddar/Parmesan cheese or relish.
Recipe 6: Cornbread as a base for verde sauce, spicy gravy, or added into a mixture of cream asparagus and crispy bacon.
FAQs
1. What is the general heat duration to reheat cornbread at?
It depends on what utensils you are using, but normally the desired temperature is at around F.
2. How do you store cornbread?
Trap the cornbread tight in a sealable container/bag and let it rest in the refrigerator.
3. How long does a cornbread last?
If tightly sealed in the fridge properly, a cornbread won't taste nasty for as long as a week.