How To Reheat Couscous And Bring Back Its Fresh Taste?
You plan to cook couscous in advance and store the fridge or the freezer for later use. However, you wonder, can you reheat couscous? If yes, which is the best reheating method to make it fresh and yummy?
Here, let us show you the top four methods on how to reheat couscous. Follow the guidelines, and you will have a warm and tasty couscous dish within minutes.
Brief Information About Couscous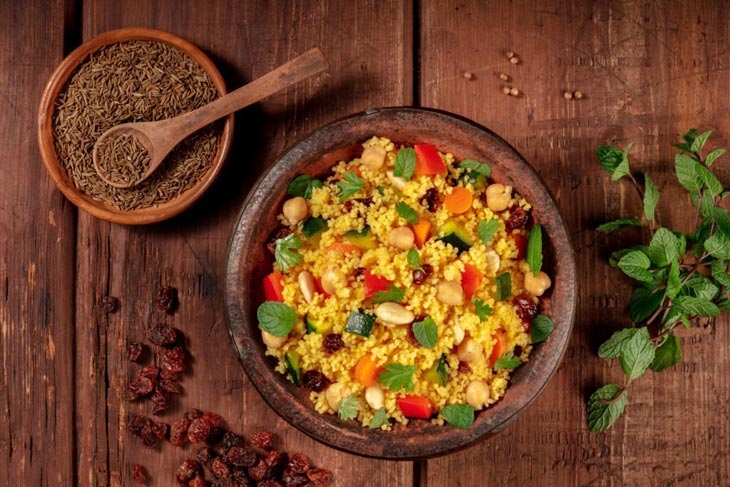 If this is the first time you have tried to cook couscous at home, you might be wondering what it is.
Couscous is a staple dish in North African cuisine and is most popular in Morocco, Algeria, and Tunisia.
Although it looks like a grain, it is a form of pasta made from semolina flour and water. There are three main variations of couscous: Moroccan, Israeli (or Pearl), and Lebanese (or Moghrabieh).
Cooking couscous is pretty simple, regardless of your cooking experience.
However, if you want to bring out the traditional flavor of this staple, you will need some food preparation appliances, such as a Moroccan pot (also known as a couscoussier).
When you fully cook couscous, you will find it looks like rice pilaf with a chewy yet firm texture.
Couscous is a versatile dish as you can easily combine it with other ingredients to soak up the flavor.
For instance, you can use it as a side dish added to stews and soups. Besides, couscous is an ideal base for grain salads or risotto.
How To Reheat Couscous? 4 Best And Easiest Methods
Can you reheat couscous? Yes, of course. Proper reheating methods ensure that your couscous dish tastes fantastic as you have just prepared it.
Now, let us walk you through the best reheating methods using domestic implements.
#1. Microwaving Method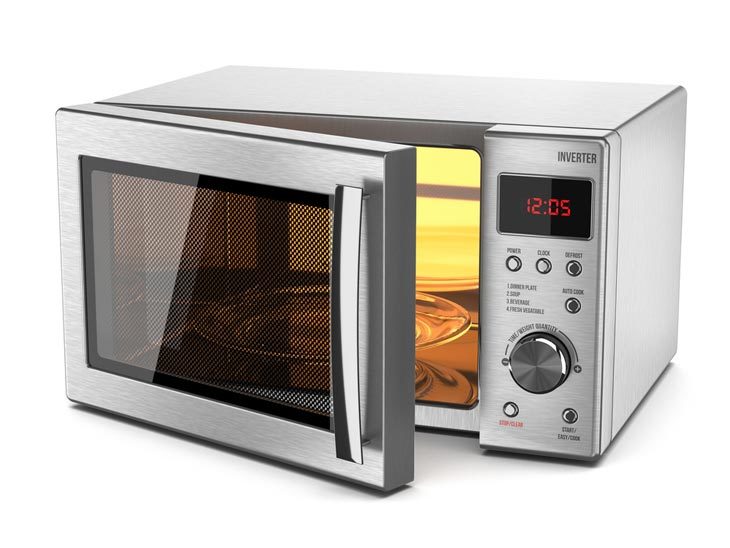 Are you in a rush and want to have a warm couscous immediately?
If so, it would be best to use a microwave oven as it helps you warm couscous in less than five minutes. Here let us show you how to microwave couscous.
Instructions:
Thaw the cooked couscous if you store it in the freezer.
Place it into a microwave-safe container.
Add three tablespoons of freshwater into the container and place the couscous in the microwave.
Warm it for a minute, and fluff it with a fork.
Repeat the step above 2-3 times until you see the steam of couscous in the microwave.
Take the couscous and enjoy.
#2. Frying Method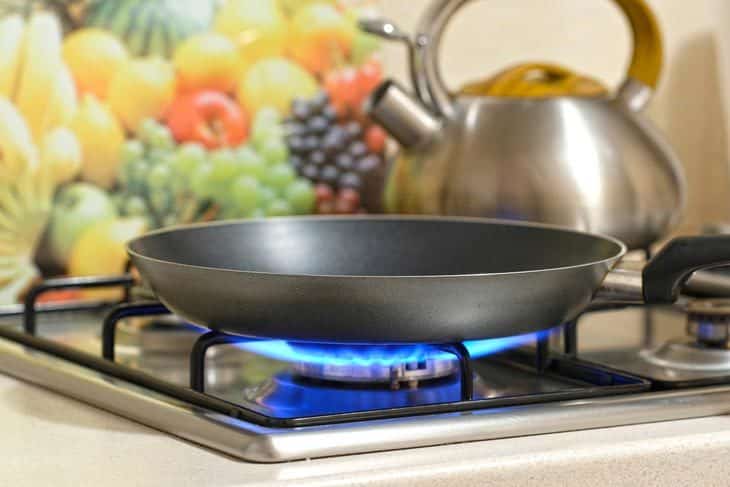 Another simple method of reheating couscous is frying. This method works pretty well if you have already mixed couscous with other foods.
Instructions:
Step 1: Set a frying pan on the top of the stove and warm it at medium heat for a few minutes.
Step 2: Add two teaspoons of cooking oil.
Step 3: Add your defrosted couscous and two tablespoons of water to the frying pan.
If there are any clumps, separate them with your spatula.
Step 4: Occasionally stir your couscous until it has absorbed the water and released some steams.
Step 5: Remove the couscous from the heat until fully warm.
Step 6: Transfer it to a serving bowl, fluff, and season it before serving.
#3. Sautéing Technique

What else can you do to reheat couscous and bring out its delicious taste?
You can use the kitchenware, such as a saucepan, to sauté it. This approach enables you to easily re-fluff and break apart any clumps. Follow the steps below to warm couscous within minutes.
Instructions:
Warm a non-stick saucepan at medium heat.
Drizzle a teaspoon of cooking oil and two tablespoons of water.
Place the defrosted couscous in the saucepan and gently stir it until it takes in the water.
Remove the couscous from the stovetop and fluff it using a fork.
Add spices, such as minced garlic or coriander, to enhance the flavor before serving.
#4. Using The Oven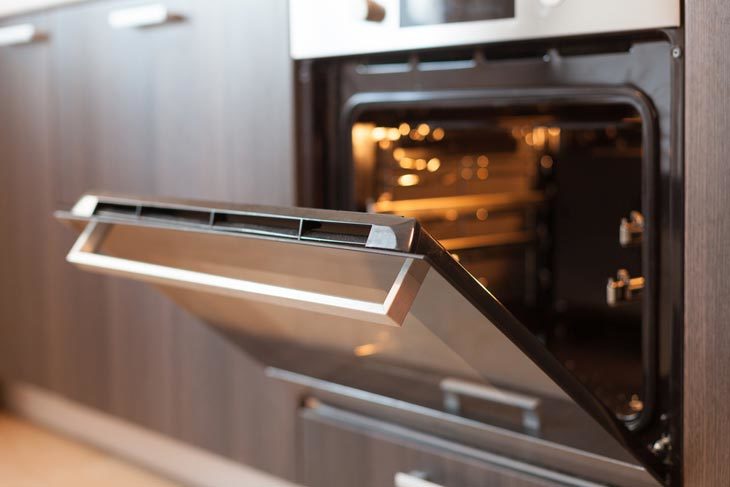 Reheating couscous often takes the most time, yet it has a pretty interesting texture. Now, let's go into detail on how to reheat couscous using the oven.
Instructions:
Preheat the oven to 350°F (or 177°C).
Place the deforest couscous in an oven-safe dish.
Mix couscous with water.
Add a tablespoon of water per couscous cup and combine it.
Put a lid on the dish and place the couscous in the oven for ten minutes.
Check and gently stir the couscous after the reheating time.
Heat the couscous for another five minutes if it is not warm enough.
Remove from the oven and stir once more. You can add a tablespoon of water and heat it for another five minutes if you want it hotter with a softer texture.
Take the couscous out of the oven, fluff it with a fork, and serve.
How Long Does Cooked Couscous Last?
In the following part, we will discover the time couscous stays at its best quality in different environments.
How Long Does Couscous Last At Room Temperature?
How long is couscous good for when you leave it at room temperature?
For the raw couscous, proper storage enables it to be good to use for about three to six months after its best-by-date. The estimate will depend on its container and the storage conditions.
For the best results, store couscous in an air-tight opaque container in a cool, dry place, such as the cabinet.
What about the cooked couscous? How long does cooked couscous last when you leave it outside?
Cooked couscous alone or mixed with other ingredients cannot be at room temperature for more than two hours. After that time, it is likely to be spoiled.
How Long Does Couscous Last In The Fridge?
How long does cooked couscous last in the fridge?
Cooked couscous can last for up to five days in the fridge. Its lifespan may be shorter if you mix it with other foods before storing it.
It would be best to keep couscous in an air-tight container or a resealable bag.
Make sure you only open the container when you want to use all the leftovers because exposure to air increases the chance of getting contaminants or mold.
Note: You should store cooked couscous in the back of the refrigerator. This helps avoid couscous contacting the warmer air when you open the fridge.
How Long Does Couscous Last In The Freezer?
Can you freeze cooked couscous to lengthen its lifespan?
Yes, you can. If so, how long is cooked couscous good for in the freezer?
In theory, couscous is good to use for a very long period if it is well-packed.
However, it only stays at its best quality for three to four months due to several issues, such as freezer burn.Does freezing couscous affect its taste and texture?
The answers might depend on how you store the couscous. If you freeze it by itself in the zip-top bag and get all the air out, its flavor and texture usually remain unchanged.
On the contrary, storing cooked couscous with other ingredients impacts its quality. For instance, couscous cooked in a rich tomato sauce and feta might get soggy when defrosted.
Frequently Asked Questions
How Can You Tell If Couscous Is Bad?
The most common way to tell if couscous is spoiled is to check the odor. If it smells rancid, stale, or musty, discard it right away.
Another way to check if there is any mold or bugs on the dish. If so, it would be best to let the food go.
Is Couscous Healthier Than Rice?
Rice appears to be a popular couscous substitute in Asian cuisine. You wonder if rice is as healthy as couscous.
White rice and couscous feature nearly the same number of calories on the calorie scale. However, couscous is richer in vitamins and minerals.
It also contains more protein. Thus, couscous is slightly healthier than rice.
Should You Eat Couscous Hot Or Cold?
Couscous hot or cold – which version is better?
The answer might depend on your preference. If you want to mix the couscous with other veggies for a fresh salad, cold couscous is the best choice.
On the other hand, if you prefer a warm dish without clumps, the hot version will be better.
Wrapping Up
Hopefully, our article helps solve your headache question – How to reheat couscous properly to make it taste fresh and delicious.
If you have any questions about the methods above, let us know in the comment box. Our pleasure is to support you on your cooking journey and bring out the best of your couscous.