How To Reheat Crab Cakes: A Complete Guide
Crab cakes are a tasty dish that comprises the main ingredient of crab meat. It's not an overstatement that this recipe is a crowd-pleaser for the mouth-watering and flavorful treat it brings.
If you have made too many crab cakes in today's meal, you can reheat them the next day for eating.
Chances are that you don't know how to reheat crab cakes properly to keep their delicious flavor and nutrients.
Worry not; there are various ways to re-cook this dish. But these ways might be complicated and unclear, so it's difficult to follow them effectively.
A complete guide with the proper and specific steps in this article will simplify the crab cake reheating process. Let's read them carefully!
What Is A Crab Cake?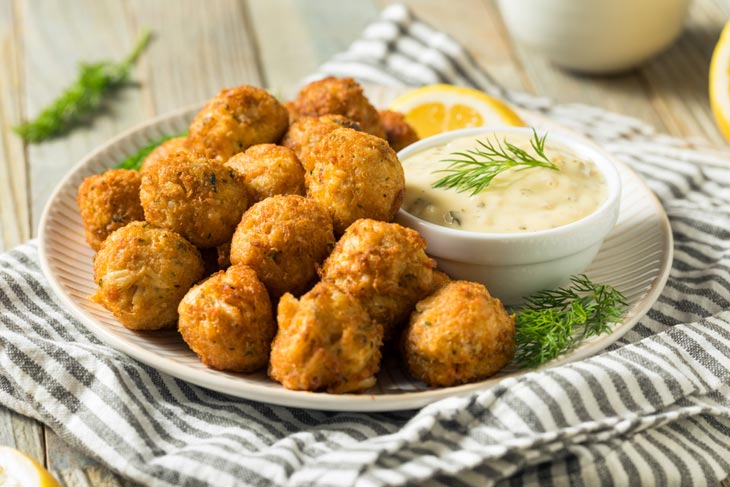 A crab cake is a seafood-tasted dish popular at restaurants in the United States, known as "Maryland Crab Cake".
Its main ingredient is sweet crab meat, which gives a fancy flavor to a typical cake. However, a crab cake doesn't include crab meat completely.
It can be mixable with mayonnaise, bread crumbs, mustard (also replaced with mustard powder), and eggs.
You can add some other mixed spices, parsley, and lemon to this cake for more deliciousness. The cooking process includes broiling, baking, grilling, or frying.
This type of cake offers a balance between sweet and savory touches from the lump crab meat and special seasonings.
You can squeeze a lemon for serving a juicy and delicious crab cake without adding cocktail or tartar sauce.
How To Reheat Crab Cakes Easily And Properly
Use A Microwave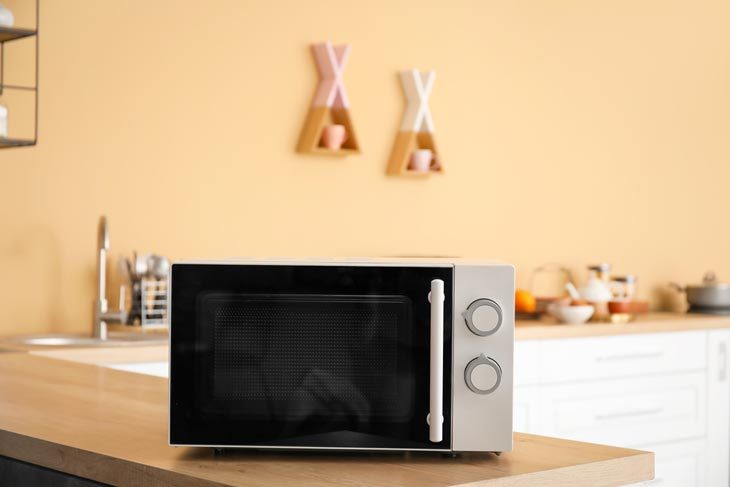 Using a microwave is not the best way to heat up crab cakes because it can change their cracky exterior and flavor.
The coating exterior of these cakes is crispy bread crumbs that are breakable under the high temperature of the microwave.
If you don't care about changing the cakes' texture and taste, using a microwave is a convenient and simple way to warm them for your eating.
The specific steps below will help you microwave crab cakes properly and quickly.
Allow crab cakes to be compatible with the room temperature or the normal condition.
Place the cakes on a microwave-safe dish, container, or plate. Make sure an even gap of two pieces for the thorough heating distribution. Don't stuff too many cakes in one dish or plate to avoid the overcrowded state that decreases the food' quality and taste.
Glaze a complete and even layer of butter on the crab cakes' top for keeping their moisture.
Heat the dish in the microwave within 20-30 seconds. Follow their heating process periodically.
Continue warming up more 10-15 seconds if they are not completely heated.
Take it away from the microwave and wait for one to two minutes for cooling it to enjoy.
Reheat In An Oven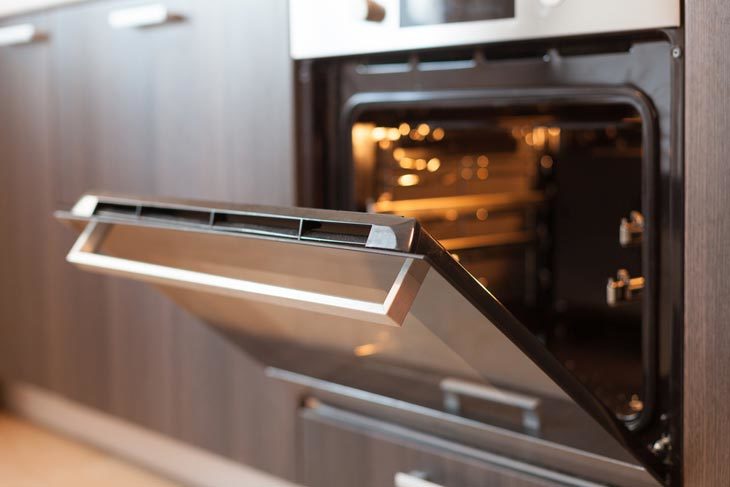 Using an oven will slowly and evenly distribute the heat for many crab cakes at the same time and keep them from dryness.
This method also preserves the cakes' taste and texture intact. Thus, the oven is the best way to reheat crab cakes for your amazing meals.
However, this method is not completely suitable if you are impatient or busy. It will take longer than other options for crab cakes to reach the expected heat.
Follow these simple steps for heating crab cakes in oven effectively and properly:
Let the cakes (especially frozen crab cakes) reach room temperature before placing them inside an oven.
Preheat the toaster oven first by setting the temperature up to 325 degrees F. Prepare your crab cakes well while waiting for the toaster oven to heat up.
Cover the baking tray's bottom with aluminum foil or a baking paper sheet to prevent the crab cakes from sticking and restore the cakes' moisture. Note: For the overdried crab cakes, add a few water drops at the tray's corners to regain the cakes' juiciness.
Place and arrange the crab cakes to be sure of the space for each one.
Reheat crab cakes in oven for 10-15 minutes and check if they completely warm up. Note: Set a safe temperature of 165 degrees F for your dish to heat up fully.
Glaze a butter coating on the cakes' top to help them warm quickly up and be more delicious.
Remove well-heated cakes from the oven and enjoy.
Use A Stovetop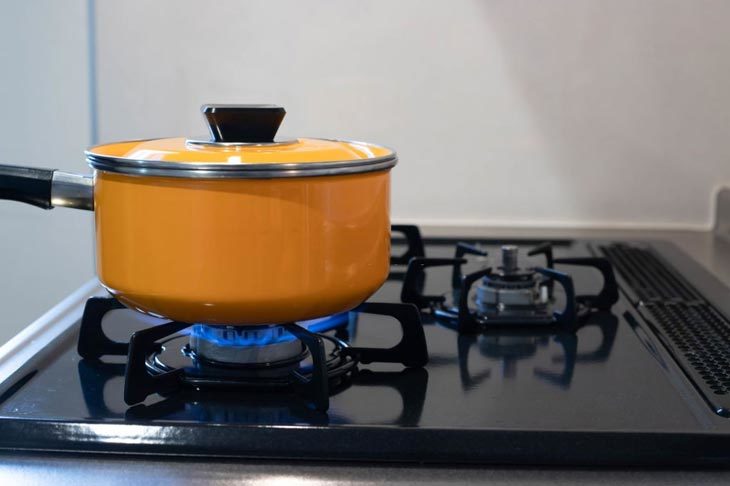 This is another great way for reheating the leftover crab cakes. The dish's taste and crispy texture are not alterable.
A useful tip for the overdried cakes is the addition of a few water drops on their exterior. They are moist and gentle for your appetizer if you dislike cracky cakes.
Here's how to warm up crab cakes on the stovetop using a skillet:
Preheat the frying pan on the stove and set the medium temperature. Note: Adjust the stove to medium heat only to avoid burning your crab cakes.
Let the cakes cool down to room temperature. Spray a little cooking oil on the skillet's base and let it warm up.
Spread a thin butter layer on the cakes' top for their better flavor and exterior.
Place and line the cakes on the skillet and keep the medium heat.
Cover the skillet with a lid to regain the dish's moisture with full of steam inside the pan.
Check crab cake cooking time within 2-3 minutes if one side is well-heated. Flip another side to continue heating up evenly under the medium temperature. Note: Add a little water to improve the cakes' dryness.
Take the cakes from the frying pan after being fully warmed up and serve them.
Reheat With Broiler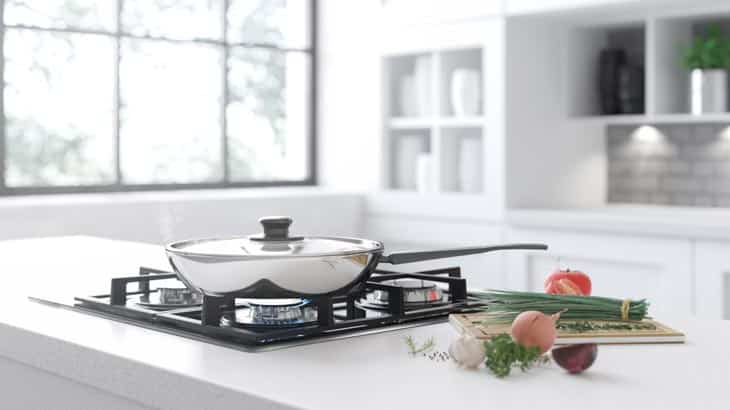 Broiling is one of the simple and effective options for reheating fresh crab cakes. It doesn't alter the cakes' taste and quality if you use the broiler properly.
If you don't care about the broiling process, this method can make your dish burn out and lose moisture quickly.
How do you reheat crab cakes with a broiler properly? Let's follow a simple instruction below:
Let crab cakes reach room temperature first. Coat the lightly additional butter on the top of the cake (This butter's melting when heating up will give a great brown crust for your dish).
Place the cakes on the baking tray that is full of aluminum foil.
Put the tray one level down on the broiler from the top rack to avoid burning and drying out the cakes.
Broil the dish for 5 minutes. Check carefully every 2-3 minutes.
Flip the cakes with gloves and tongs to prevent burns. Continue heating up for more than 2-3 minutes.
Remove them from the broiler after being well-heated. Enjoy hot crab cakes together with your other favorite foods.
Use Air Fryer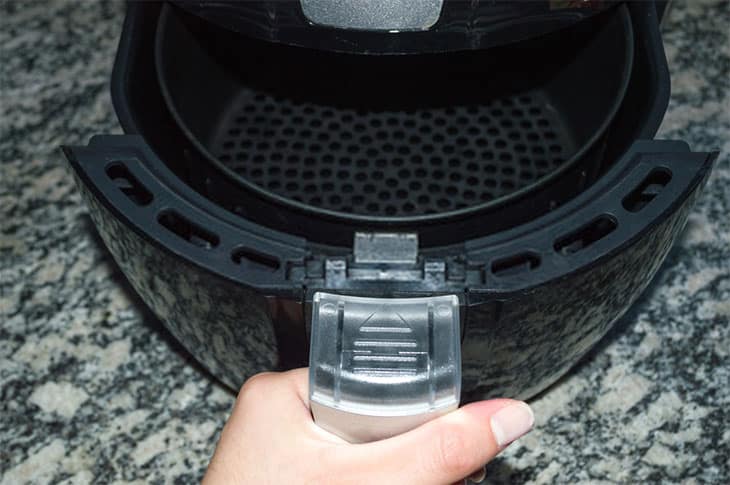 If the air fryer is available at home, you can also use it for reheating frozen crab cakes. Using this type of kitchen utensil will help your cakes tastier and healthier.
Below is the easy and fast steps to heat the dish using this versatile cooking appliance:
Preheat the air fryer up to 350 degrees F for heating it up first.
Place crab cakes into the air fryer's tray or basket with proper spacing.
Reheat crab cakes in air fryer for about 6-8 minutes at 370 degrees F until they are ready.
Remove them from the basket when they are well-heated and serve your meal.
FAQs
What Is The Best Way To Heat Up Crab Cakes?
Using an oven is the best way to reheat fresh crab cakes effectively. It evenly warmed the cakes up to the desired temperature.
Thus, you don't worry about your dish being burned out or dried out. It also retains the cakes' texture and flavor.
How Long Can Crab Cakes Sit Out?
About 2 hours at room temperature. You should store the cooked crab cakes soon because the 40 – 140 degrees F of room temperature can spoil them.
How To Cook Frozen Crab Cakes?
There are three options for reheating crab cakes: deep-frying, baking, and sautéing. Sautéing is the simplest method for cooking frozen crab cakes.
What To Do With Leftover Crab Cakes?
You can preserve them in the freezer or fridge for eating the following day. The leftover crab cakes can be reheatable with the different cooking utensils and methods.
However, you should choose the best way to reheat the leftovers, such as using a toaster oven. It will keep the food' nutrients and quality the most.
Can You Eat Leftover Crab Cakes?
Yes. You can eat reheated leftover crab cakes if they are preserved in the fridge. Still, you should eat them within one day; or else, they can cause health problems and food poisoning.
Conclusion
The above-suggested methods are simple to help you know how to reheat crab cakes properly and effectively.
They include the necessary preparation and the specific steps to warm up the dish for your mouthful meals the next day.
Reheating crab cakes is a great and economical idea if you can not eat all of them at once. This way can help you enjoy your fancy crab cakes with their perfect taste and nice texture.
However, it is not completely beneficial for your health when you leave them for a long time. Thus, always check its condition before applying any rewarming method.