How To Reheat Fried Shrimp: Ways To Keep Your Dish Crispy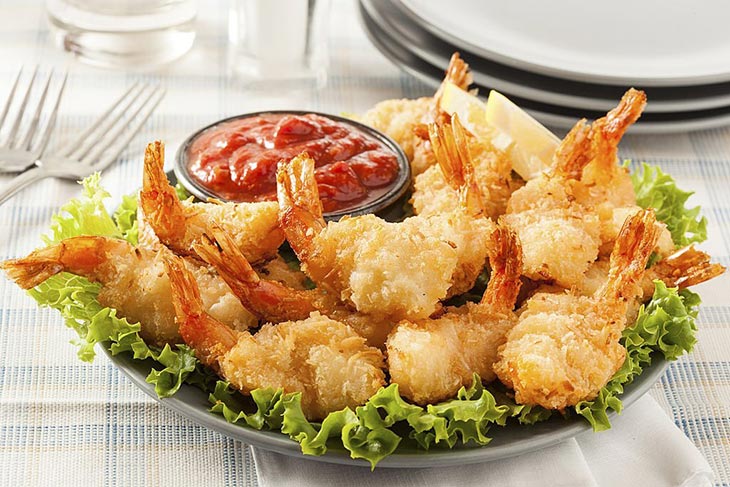 It happens to us every time, the circumstance where our belly is genuinely full with food but don't want to waste such a delectable dish of the meal – deep-fried shrimp.
Then what to do with leftover fried shrimp? You may wonder.
Launching is all-rounded tips to handle the trouble: How to reheat fried shrimp and make it just as mouth-watering as it was before. Read on for further details!
Can You Reheat Fried Shrimp?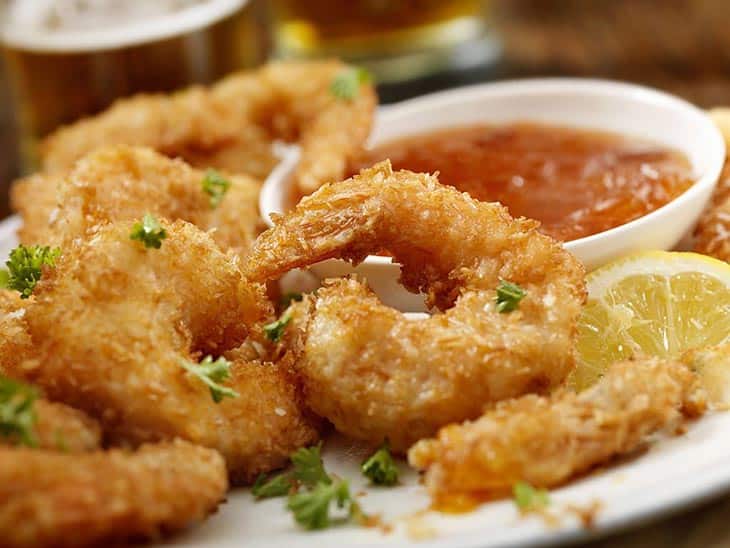 The answer is yes!
You've paid for an enjoyable seafood treat, but unluckily to have a taste at it yet. Then why on Earth can't you save and work on it for later by drawing on commonly reheating crispy shrimp recipes?
Let us say something: As long as your dish still smells good and is in proper storage, we would absolutely support you all to become wise consumers your own way.
Only that there will be a little reminder regarding how to warm up fried shrimp. In which, you should keep in mind to stay awake while standing among tons of manners in carrying out such a process.
There's a chance not all of them can go well with your beloved deep-fried shrimp!
How To Reheat Fried Shrimp
Speaking of how to reheat cooked shrimp, we've got you a ton to work out on. Dig in bit by bit to see which is your best-fit approach!
1. Using The Oven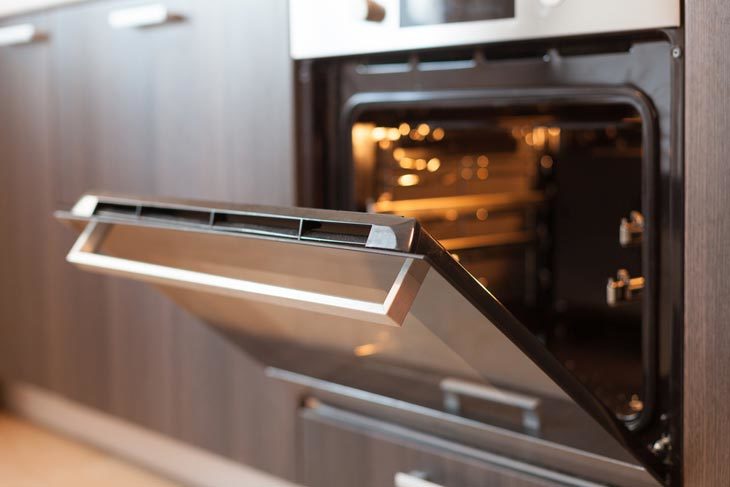 One of the most effective and equally safe ways to reheat and maintain your shrimp's taste is the oven method.
The crispy texture with the moisture of the shrimp is the amazing result you will achieve once you get it done right.
Here are the leftover fried shrimp recipe we've come up with after plenty of tricky tests:
Step 1: Preheat the oven to 350° F (180° C).
We understand that you want to speed up the process. However, it would be a mistake to skip this one out of haste. Because using the baking sheet in the next steps can cause the bottom to get soggy, preheating the oven will help you prevent such trouble.
Step 2: Place the shrimp on a rack lined with the baking paper below (be careful not to overlap) and put it in the oven for about 5 minutes.
What if you don't have a rack? A preheated baking tray will be fine on how to warm up shrimp with the oven method, too.
Step 3: Flip shrimp when cooking for half the time if you are using a baking tray.
This phase will be more convenient for those using wire racks. Since it helps hot air circulate shrimp, crisping any part of it, you won't need to spend time flipping the shrimp.
Just wait until you hear the ting-ting sounds of the oven, and you'll know you're good to go for a freaking palatable meal using these tips on how to reheat fried shrimp in oven!
2. Using Microwave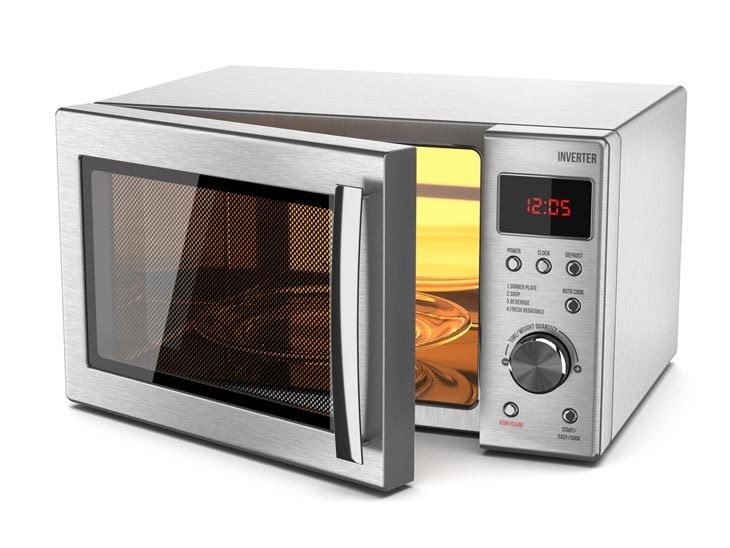 The second to come is the microwave tactic of reheating fried shrimp. This approach has received quite a lot of negative feedback from almost every home cook, nor will we go against the crowd in this case.
Well, it is also hard to blame. We all know the microwave has never been an ideal method to reheat breaded shrimp or any other kinds of fried food.
As a matter of course, it is inevitable that your leftover fried shrimp will be mushy and dry.
Yet, if you're in a hurry, and a microwave is the only feasible solution that can come to sight, this is still a great way to have a quick and time-saving serving.
Refer to the following if you are somehow so far fond of trying how to reheat fried shrimp in microwave:
Step 1: Place a damp paper towel over the fried shrimp to help your dish retain its original texture. Don't forget to use a paper towel to line a microwave-safe plate.
Step 2: Set the microwave to medium power for 5 seconds and check if it is ready.
Step 3: Heat the fried shrimp many times, set the timing to 5 seconds for each one.
Step 4: Regularly check the temperature and humidity level of the shrimp.
Step 5: When the shrimp is completely heated and reaches your desired level, all that remains is to serve it and be ready to enjoy the meal.
3. Using A Saucepan

No oven or microwave? Then you're in luck because ways to reheat fried seafood can be done flawlessly, even in a saucepan!
Fast and convenient is what we will talk about this method. What about the taste? It depends.
That said, you'll need a bit of flair and maybe luck to get the perfect warming dish. Otherwise, the spoil is unstoppable on its way coming to you.
Below are the steps to reheat with a saucepan:
Step 1: Choose a favorable saucepan and add a decent little oil so that the shrimp does not stick to the pan.
Step 2: Set medium heat and start cooking.
Step 3: Fry for about 5 minutes.
Step 4: Toss the shrimp so they can heat evenly on the surface.
Step 5: Serve on plates.
4. Using A Deep Frying Pan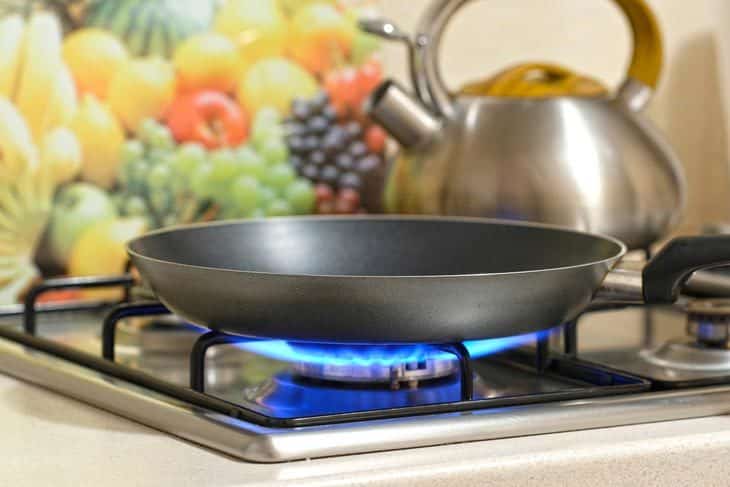 This one might surprise you: The unbeatable method to reheat fried shrimp or any other fried food is to fry them again. Sounds simple, but very few people can think of it in the first place.
With re-frying, your stale and bland fry will have a chance for a perfect makeover. Say no to lengthy theory; just prepare as you would in a normal fry-up, and you're way good to go.
In case you don't have enough ingredients, breadcrumbs, and eggs will be the perfect combination for you to recreate your delicious dish.
To reheat fried shrimp in a deep pan, follow these steps:
Step 1: Choose a frying pan with the appropriate depth.
Step 2: Add oil to the pan (Can be submerged oil if you like).
Step 3: Fry shrimp for about 1 minute.
Step 4: Bear in mind to turn the shrimp over, so they don't burn.
Step 5: Check that they are all golden and ready to serve.
5. Using An Air Fryer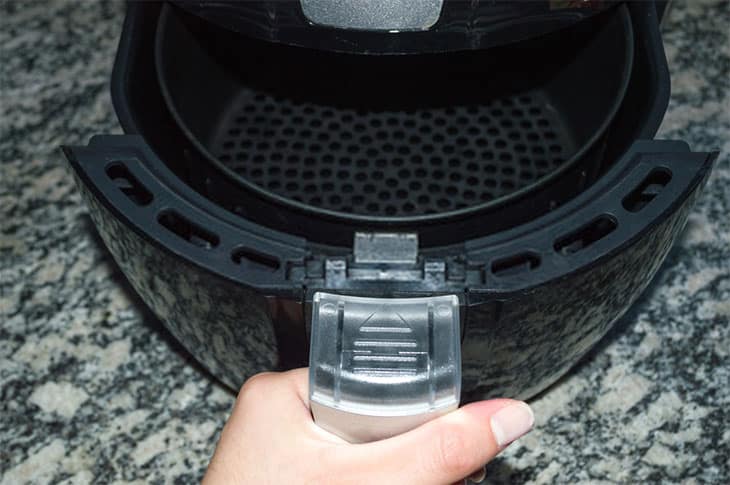 How to reheat fried shrimp in air fryer?
The best usually comes last – air frying. For your information, the air fryer did its job superbly at reheating fried shrimp!
With this process, whether the shrimp is too greasy or not completely heated will no longer be your concern.
Even better, using an air fryer can get back the crunchy texture quickly without overcooking the inside.
The only thing to be careful about is the timing so that it doesn't take too long to spoil the dish.
With just a few simple steps below, you can already serve a delicious meal that is equally appealing:
Step 1: Set the fryer to 350°F (180°C).
Step 2: Lightly spray a layer of oil into the fryer.
Step 3: Put the shrimp in the basket to avoid them overlapping.
Step 4: Cook for 3 minutes.
How To Store Fried Shrimp
Another important thing to keep in mind before reheating any dish is proper storage.
It doesn't matter how good your cooking skills are. If your leftover shrimp portions go stale, that dish will also be impossible to serve ever again.
What about fried shrimp? How to keep them well?
First, you should put the shrimp in an airtight container with a paper towel underneath. Then all you need to do is put the box in the refrigerator to store and use in about 3 to 4 days.
Plus, please note that with fried shrimp that have been left more than 2 hours after cooking, any further storage will be useless since they are probably already spoiled!
In addition, you also need to make sure that the shrimp have cooled down before placing them in the box.
Otherwise, condensation will drip onto your shrimp when exposed to cold temperatures, forming a scum that destroys the dish.
The last thing is to always do a smell test before eating. Perhaps your preservation is perfect, but there will always be something at play that causes it to go bad.
As a result, testing the smell before reprocessing will help you decide whether to keep employing it or not.
Frequently Asked Questions
Is It Workable To Refry Fried Shrimp In Oil?
There may and may not be.
For fried shrimp with a thin coating on the outside, quickly frying them then heating them in the microwave for 5 minutes can make them somewhat regain their old-day tasty flavor.
But for those who don't like using too much oil in the dish, this usage can make your fried shrimp greasy and unpleasant to enjoy.
Can You Freeze Fried Shrimp?
Yes, you can! Freezing fried shrimp is one of the great ways to make them last longer. In which six months in the freezer can be a reference time to store your food.
How To Freeze Fried Shrimp
To properly freeze your fried shrimp, follow these steps:
Step 1: Leave the fried shrimp until they reach room temperature before serving.
Step 2: Prepare a baking sheet by lining it with parchment paper.
Step 3: Place the fried shrimp on a baking pan so that they won't stick together.
Step 4: Put shrimp in the freezer for 2 to 3 hours, or until firm.
Step 5: When the shrimp is steady enough to join the upcoming procedure, place it in a freezer bag or wrap it in aluminum foil.
Step 6: Empty the freezer bags of air.
Step 7: A sticky note with the date frozen on it will be a useful reminder for the future.
Step 8: For optimum results, freeze shrimp for less than six months.
Conclusion
All leftovers have their benefits and downsides when being in reprocessing. For fried shrimp, we would say it is kind of a manageable one to go through with.
As you must have lugged a painstaking suitcase on how to reheat fried shrimp well by now, it's time to get in the way and make the best out of your leaving dish. Wish you lots of luck!