Grilled cheese is a great way to enjoy a meal without much effort. It's a time-saving, convenient snack that can be served cold, hot, or room temperature.
Nevertheless, many people find themselves struggling with burnt-out grilled cheese from time to time.
This article will shed light on how to reheat grilled cheese effectively by showing a description of 3 ways of reheating: using a pan, an air fryer, or a toaster oven.
Therefore, you could make comparisons and choose the best way to reheat this kind of food.
What Is Grilled Cheese?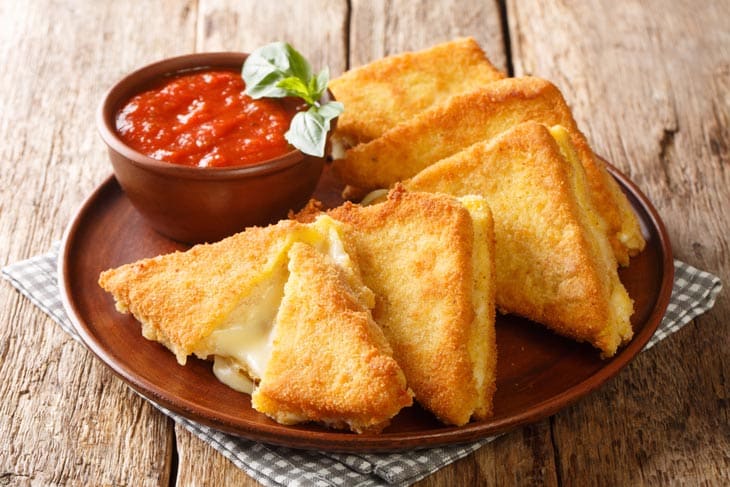 Grilled cheese is a scorchingly hot sandwich frequently prepared by slices of cheese between two or more hearty slices of bread on a sandwich toaster or a frying pan.
It is recommended that 1″-1.5″ thickness is best depending on the type of grilled cheese that you are making because anything too thick will not facilitate the cheese to melt properly.
The general proportion is 1.5 slices of cheese per slice of bread, but this is optional.
Besides the bread and cheese, you can add any of your favorite toppings as long as the cheese is the main focus.
Caramelized onion, cheddar, and sun-dried tomatoes are the highly recommended toppings that work deliciously.
When the bread turns brown, and the cheese melts, your cooking is done. Then you can serve it with tomato soup and a sweet pickle as recommended, but it depends on your taste.
You can turn grilled cheese into your breakfast, lunch, dinner, brunch, or even for snack time. This kind of food is also known as a toasted sandwich or a grilled cheese sandwich.
What if you can't eat all of the food? How to reheat a grilled cheese? Keep reading!
How To Reheat Grilled Cheese?
In A Pan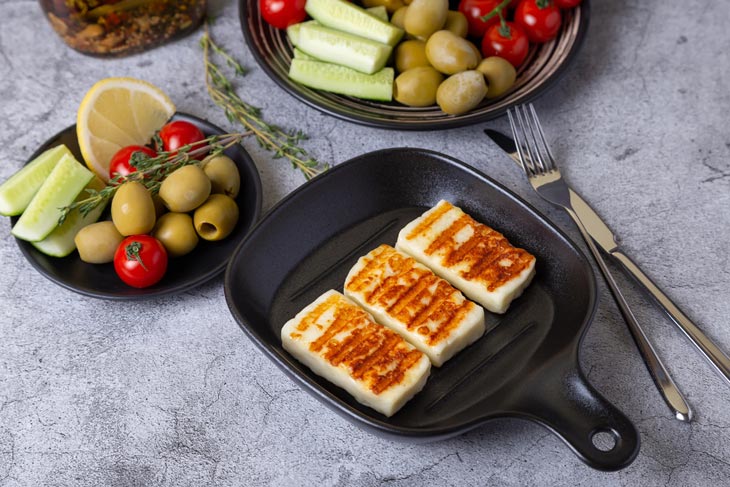 The best way to reheat grilled cheese is by using a frying pan. Not only is it not time-consuming, but it will also have the grilled cheese crunchy and nice as before with yummy cheese melted inside.
It's suggested to use a frying pan with a lid. The point is to properly melt the cheese and allow steam to do its thing. Here are the steps if you choose to use a frying pan to warm up this comforting food.
Warm up a non-stick frying pan over medium heat for a minute and add some butter into the pan.
Put the grilled cheese in the pan and place the lid over the pan, leaving it with some gap so that your food doesn't get too steamy.
Cook for a couple of minutes and then flip. Wait for it for another 2 minutes until the cheese has melted on the inside.
When it's done, carefully take it out and enjoy a freshly reheated grilled cheese sandwich.
In A Air Fryer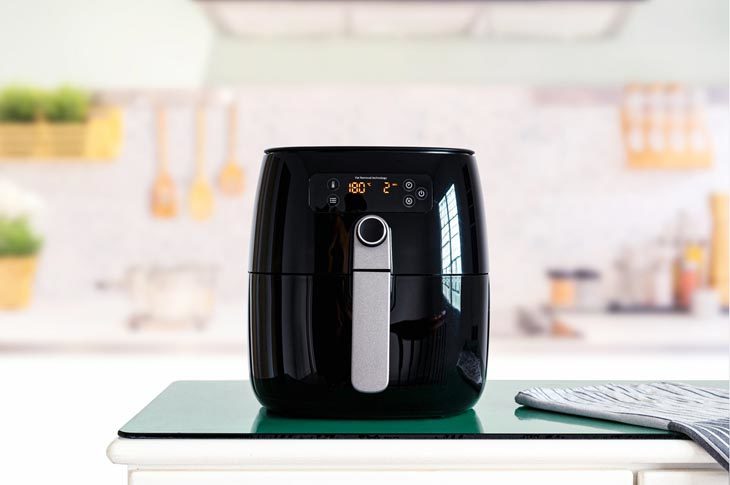 Air fryers are worthy investments and can be used for cooking a variety of things, including bringing grilled cheese back to life. The working principle of this kitchen utensil is rapidly circulating hot air around and in the food.
For reheating a grilled cheese, this means the bread will nicely turn brown with crispy outer while the cheese on the inside will be chewy.
Preheat the air fryer to 160 degrees Celsius or 320 degrees Fahrenheit.
Spread cheese or butter onto the grilled cheese and put it into the air fryer. Set the timer for about 4 minutes.
When the timer is off, flip the other side of the sandwich. Your cooking time should be 2 minutes.
Take it out, and you'll have perfectly reheated grilled cheese.
One tip for you when using an air fryer to heat up a toasted sandwich is to not flip the sandwich by using metal utensils. They can damage the non-stick of the air fryer basket, which is very important.
In A Toaster Oven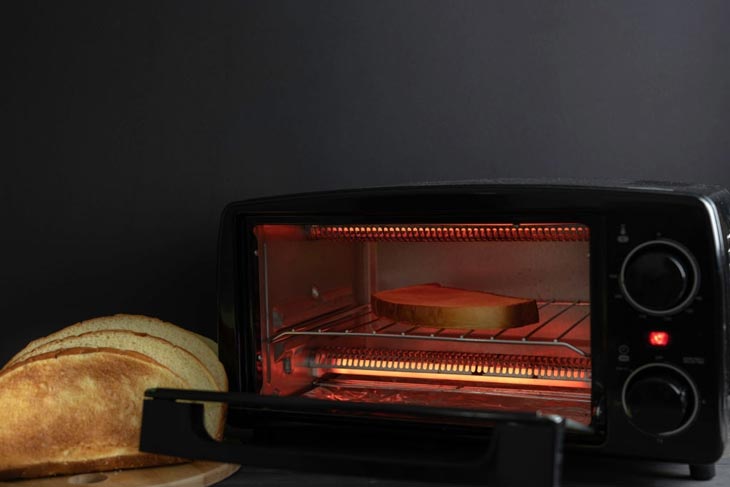 Another way to reheat grilled cheese is using a toaster oven. The problem with using a toaster oven is that different models can lead to different outcomes. But generally, you can follow the steps listed below.
Place the cooking rack in the toaster oven at the lowest point. Wrap the inside of the toaster oven with a baking sheet and press the "Bake" setting to preheat it to 425°F.
Spread butter on the exterior of each slice of bread. Place one slice of bread on a cutting board and top with cheese crumbs or slices. Do the same with the remaining bread slice.
Carefully take the preheated pan out by using oven mitts. Place the bread slice on the pan and put it into the toaster oven again.
Leave the sandwich until the bottom turns brown, for about 4 minutes.
Toss the sandwich and put it into the toaster oven again for another 3 minutes or until the cheese is melted and the other side is toasty browned.
It is also a good idea to wrap a toasted sandwich with a sheet, so it's still warm hours after you take it out from the toaster oven.
FAQs
Why Is My Grilled Cheese Soggy?
There are two main reasons for your grilled cheese becoming soggy. Firstly, you do not let your cooking utensils get heated up enough.
The amount of time less than 1 minute or cooking on low heat will make your bread soak up the butter. And you may end up with fatty bread and melty cheese.
The second reason is that you spread too much butter on the exterior of the bread. To solve this problem, it is recommended that you use clarified butter due to the fact that it has less water.
Or you can toast two sides of the bread in advance before adding cheese, then place them into the pan with butter spread on.
Can You Reheat Grilled Cheese In A Microwave?
Reheating grilled cheese in the microwave oven is fine. It's probably best to avoid the microwave, though, as this may not cook the food thoroughly enough.
In case you want to rewarm grilled cheese in the microwave, you need to use a lid or cover. Otherwise, some parts will get dried out, and some will get no temperature.
In this situation, you may end up with a soft, possibly soggy sandwich. This problem can be resolved, but it involves a frying pan to perfectly reheat the whole grilled cheese.
If you're snowed under with work or rushing, don't mind the change in texture. Go ahead and microwave it. The taste mostly has no differences.